Contact us at reichelt1@gmail.com Other activities... Replica and Model Aircraft
Current Project: Moreton Bay Cruisers
We have long admired the local Cruising motorboats that can be seen in waterways between the Gold Coast and Brisbane, and indeed up the Queensland Coast.
These emerged early last century and even before that, and were loved by the cruising people of the day, particularly author and historian Tom Welsby whose books described many happy adventures in these boats.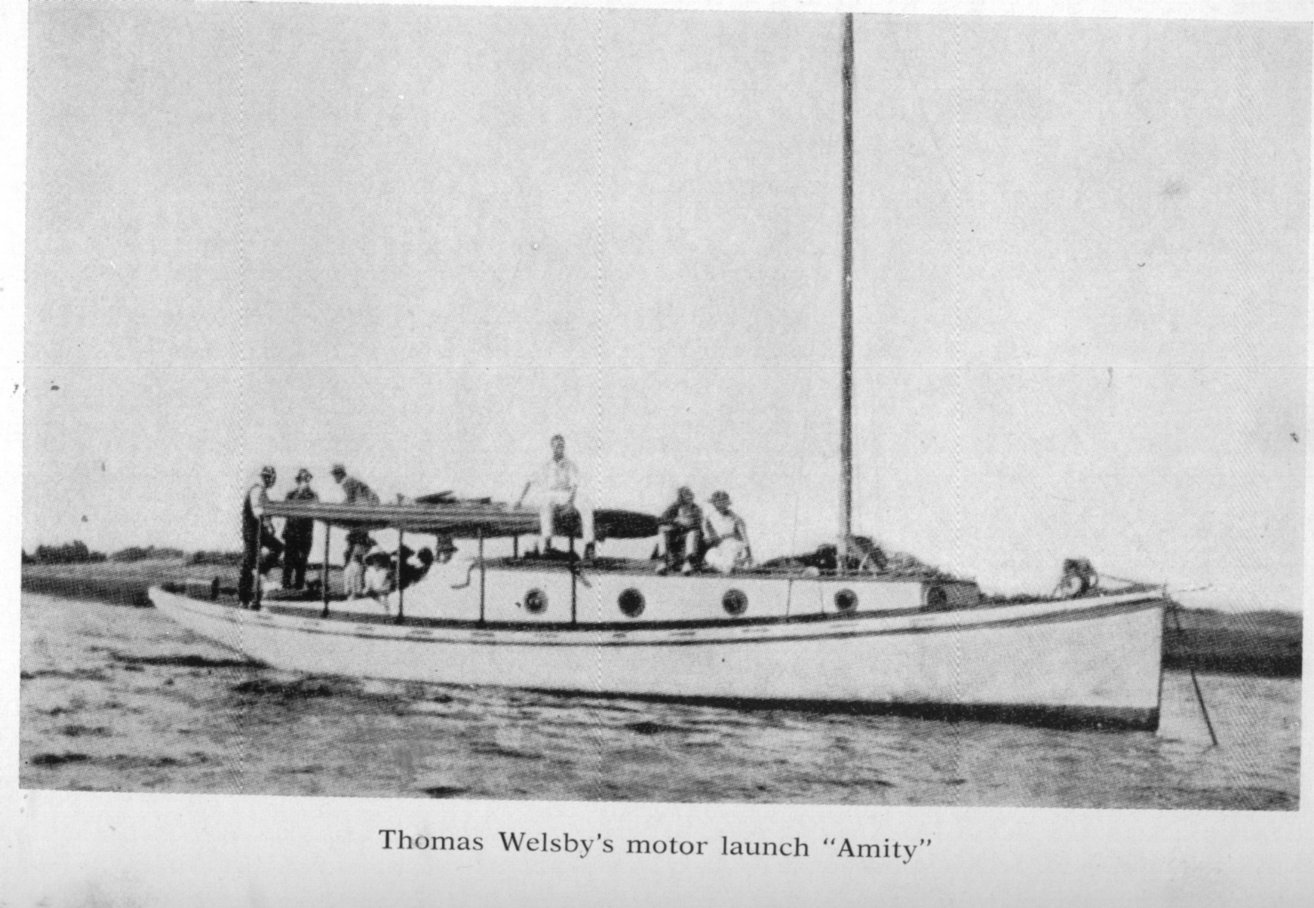 Many similar boats frequented Brisbane's Moreton Bay, and down to Southport on the Gold Coast.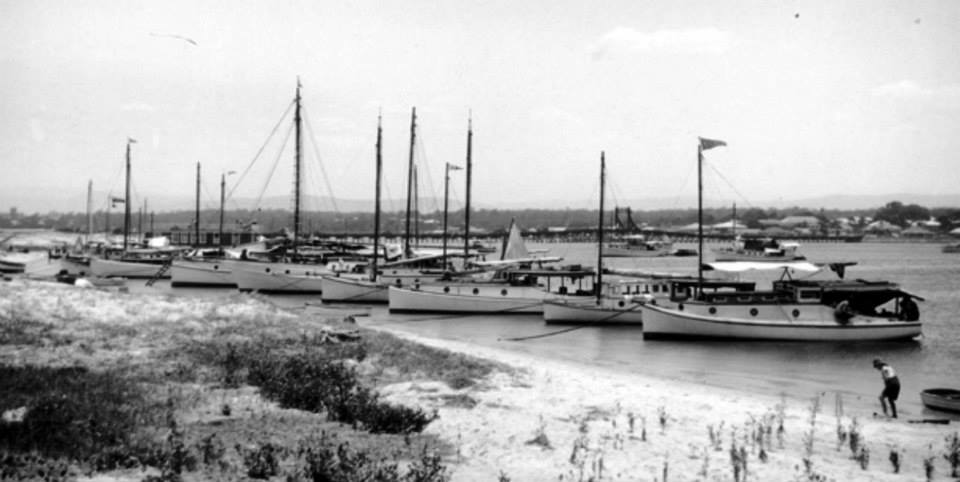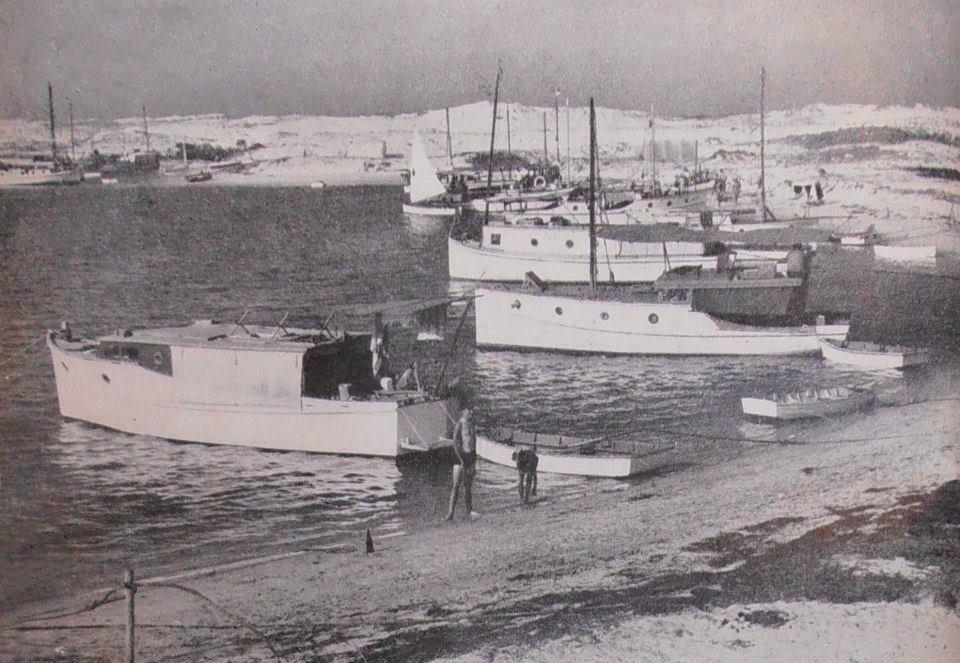 Many of these boats survive and are still in use today.
Andrew Harper's Book "Classic Moreton Bay Cruisers" is a definitive celebration of these boats with hundreds of beautiful pictures, and makes an excellent coffee table book....highly recommended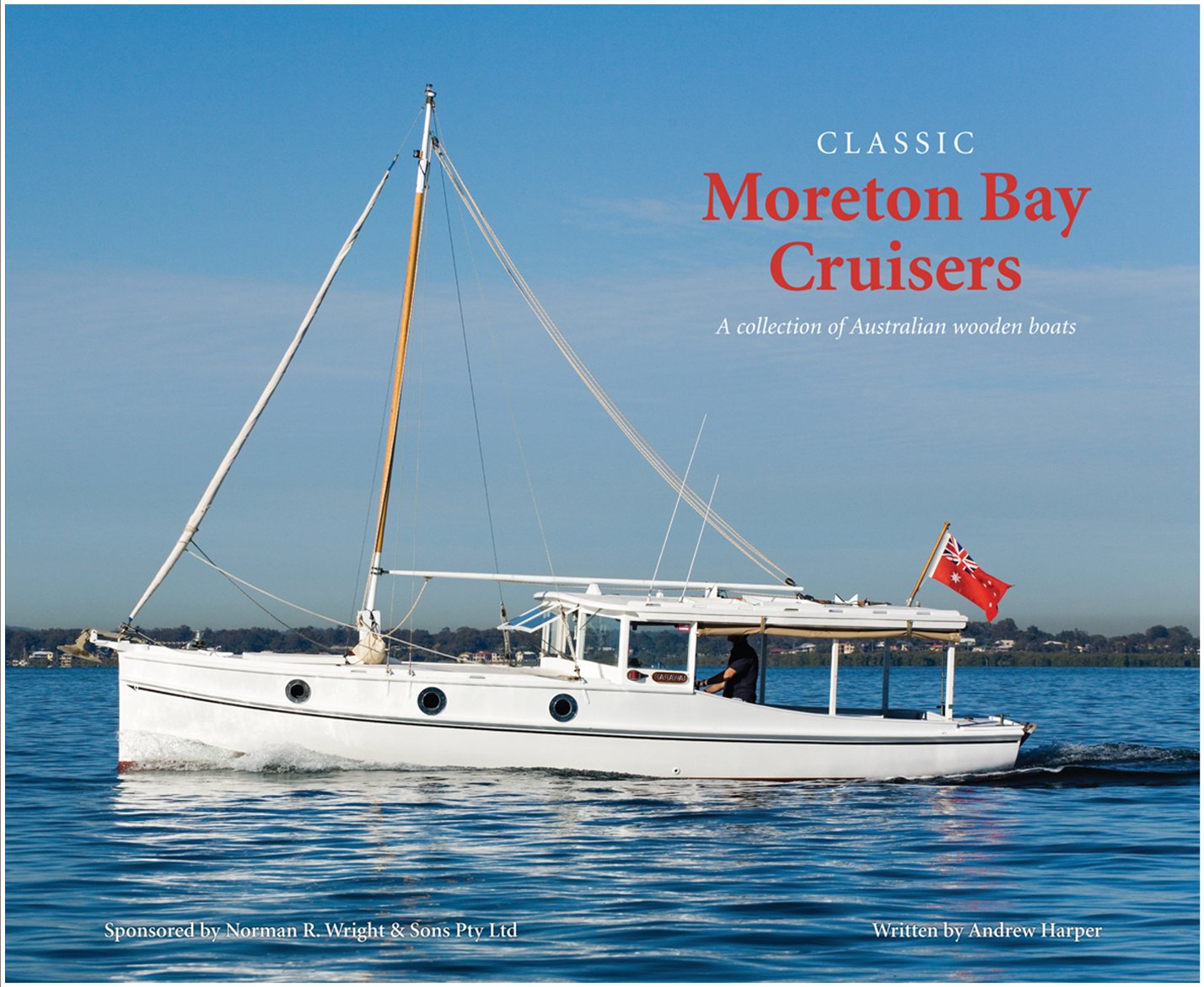 We (Trish and I, and our friend Doug) have had these two 9.9m (32ft 6") yachts sailing up and down the Queensland Coast since 2004.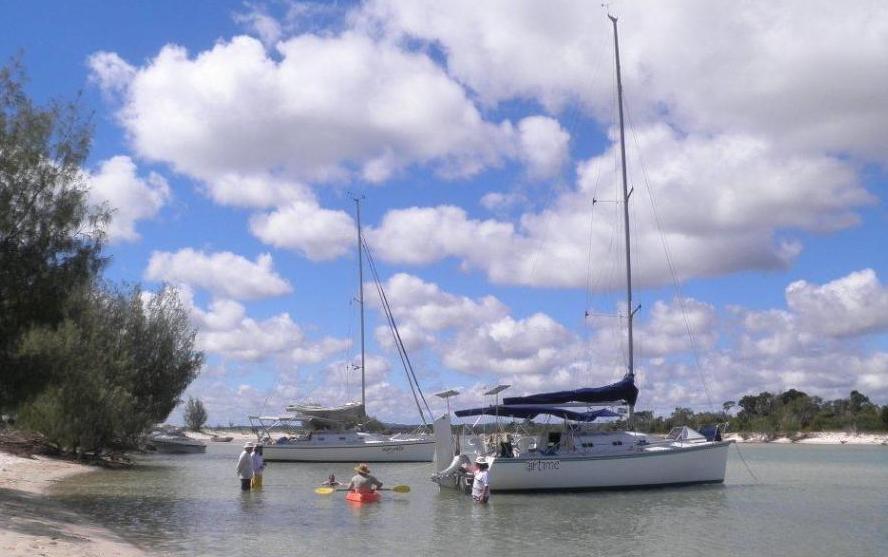 Although they are lighter than the normal Moreton Bay Cruisers, we have been struck by the similarity in the hull shapes below the waterline. The major difference is the long keel of the MBC.
These yachts have a beam of 3.01m. Under the new highway towing rules for Eastern Australia, sailing boats must be under 2.9m in width to be legally towed on the road by large four-wheel drive vehicles. Over that width the towing vehicle must be a truck with GVMass over 4.5 tonnes.
It occurred to us that as we now had a width problem that needed sorting out, and as we had long mused over the possibility of using these hulls to make a Moreton Bay Cruiser, now might be the time to make it happen.
We looked at the various designs in Andrew's Book, and at the boat of our friend Charlie Cooper who owns "Esna"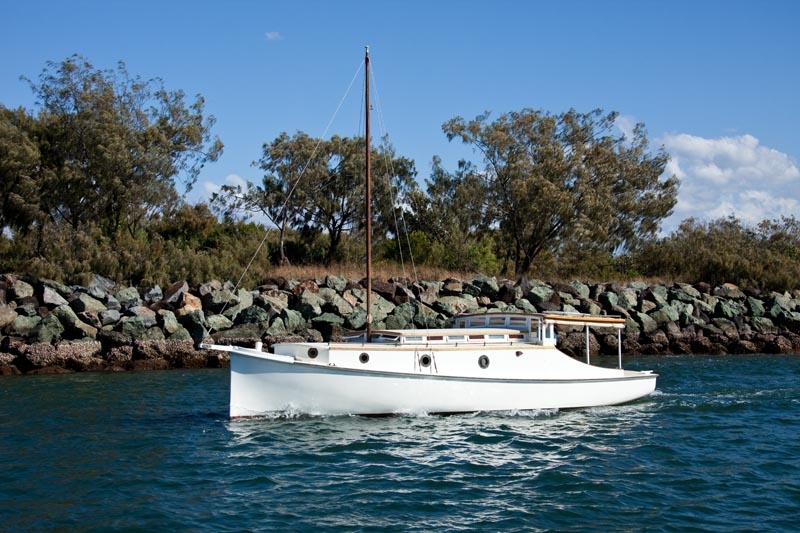 We considered taking a mould from Esna, but she is still too beamy.
We decided we would use our existing hulls to make two new Cruisers, with the general proportions and appearance of Miranda, which we agree is most like the sort of boat we would like to end up with.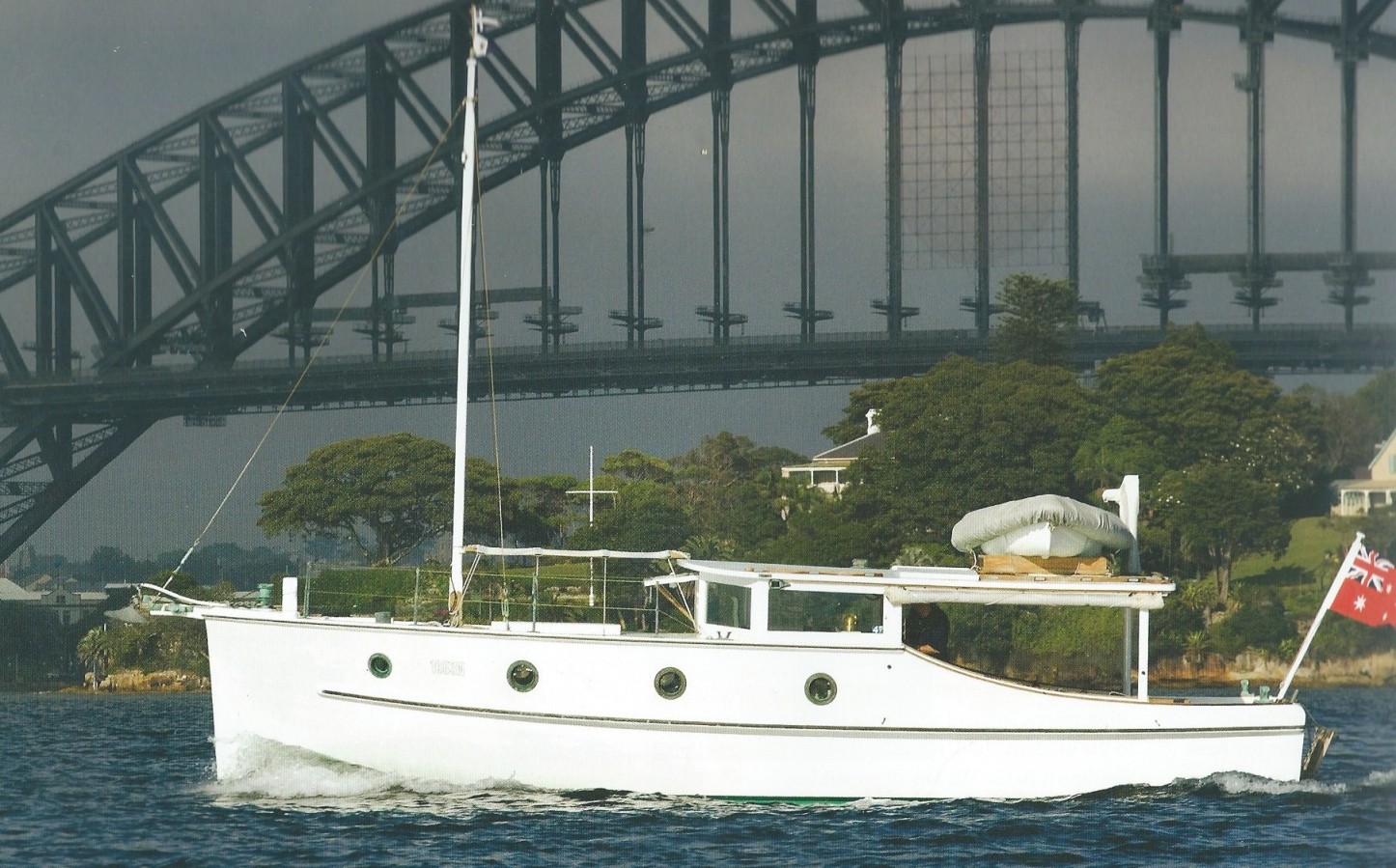 Our hulls sail well, so we would like to keep the raisable dagger keel and rudder, and a reasonable sailing ability, with a folding mast that extends only to the transom when folded. To have enough sail area we
will use a gaff rig, with a furling headsail.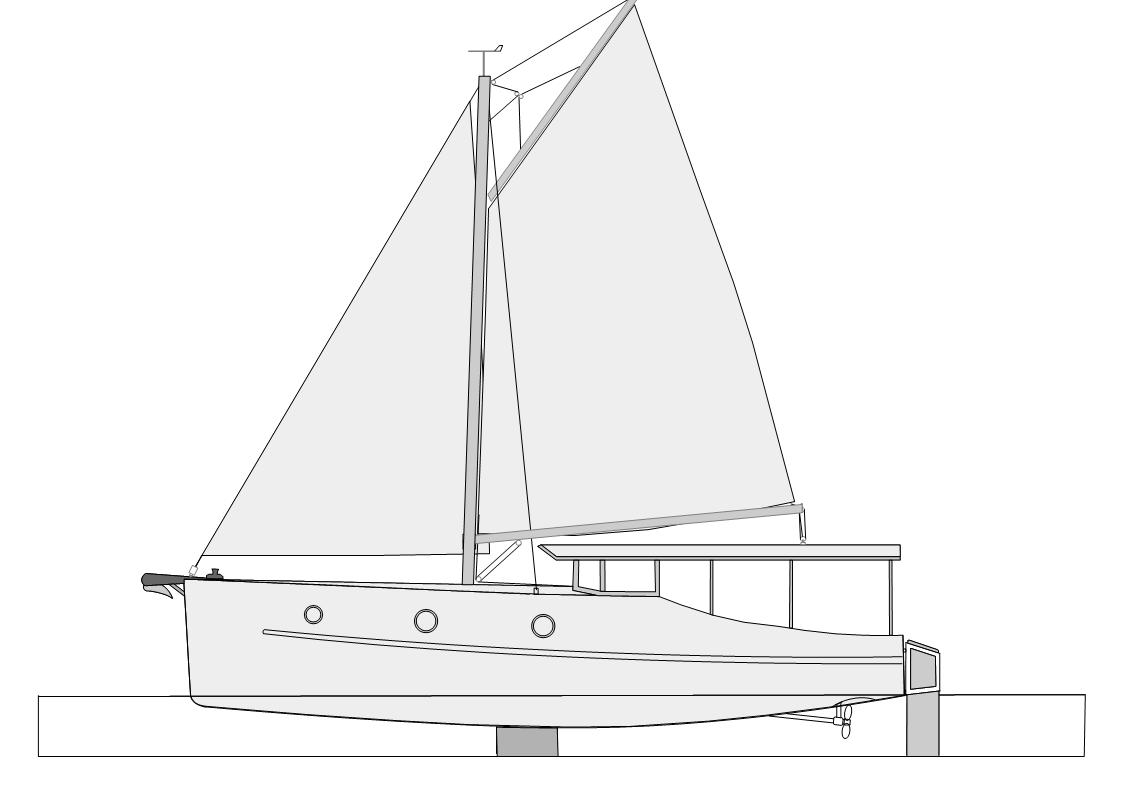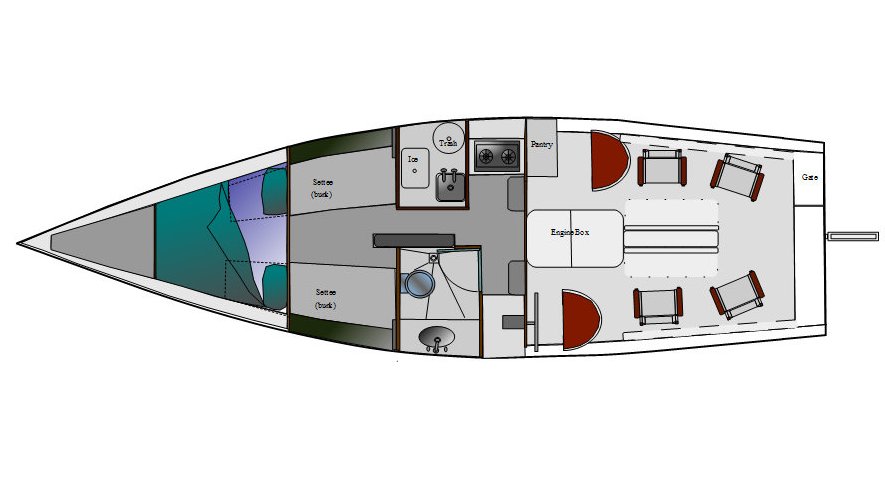 We brought our two boats into the workshop, and removed the decks and almost all of the interior structure.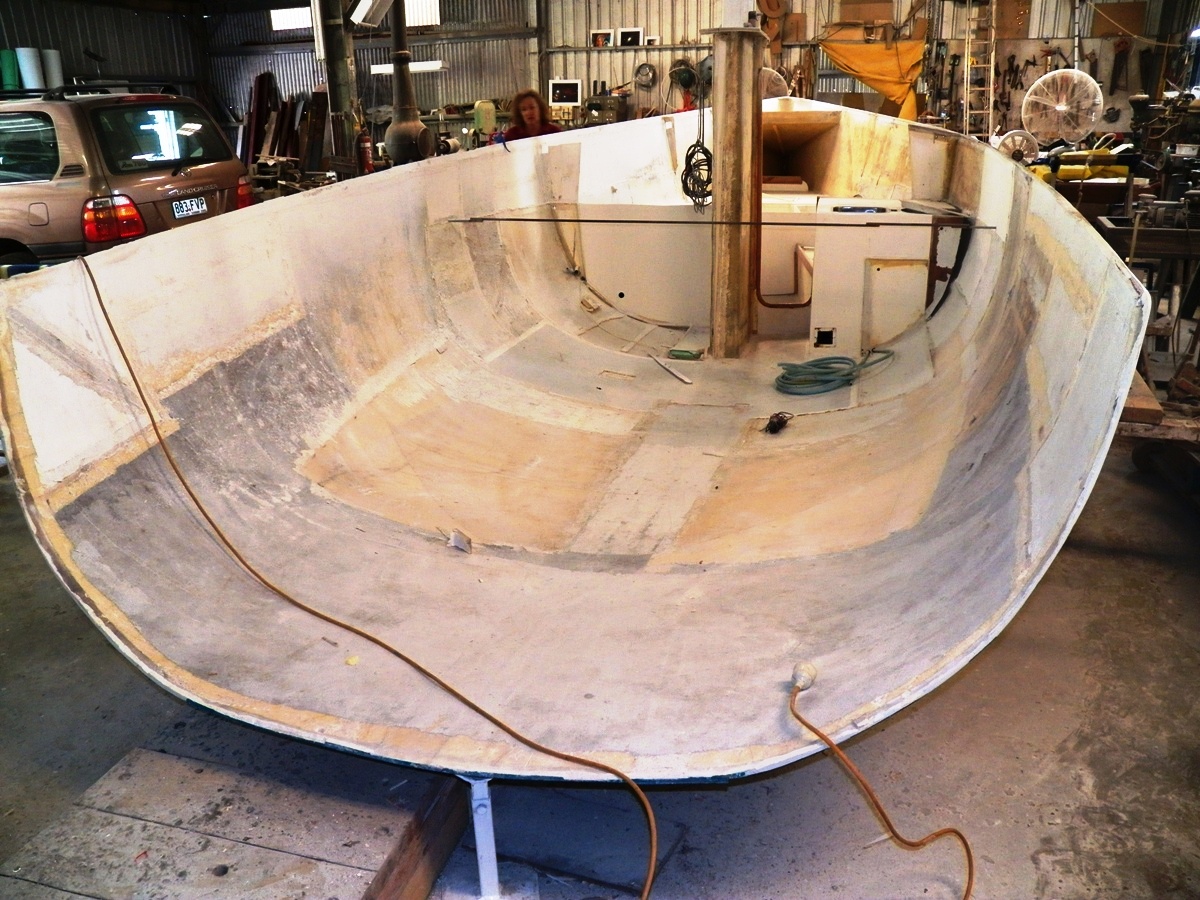 At the widest part of the hull a bar with threaded ends was put through the hull, and the beam was wound in from 3.01m to 2.85m.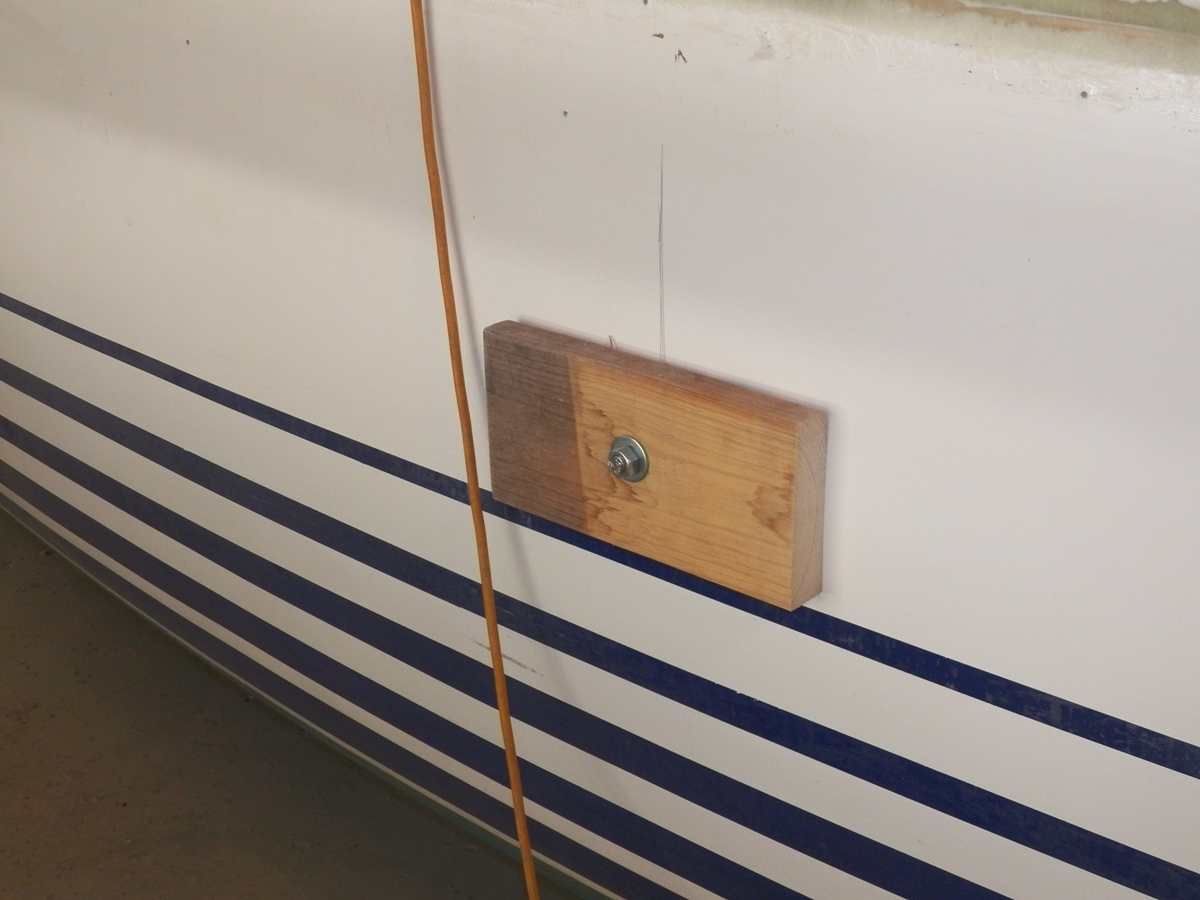 The unsupported hull is quite flexible, and pulling it in here resulted in a slight broadening of the beam forward, but still with a pleasing line.
Next we attached flat side moulds made from Polypanel and continued the topside laminate up to the required height.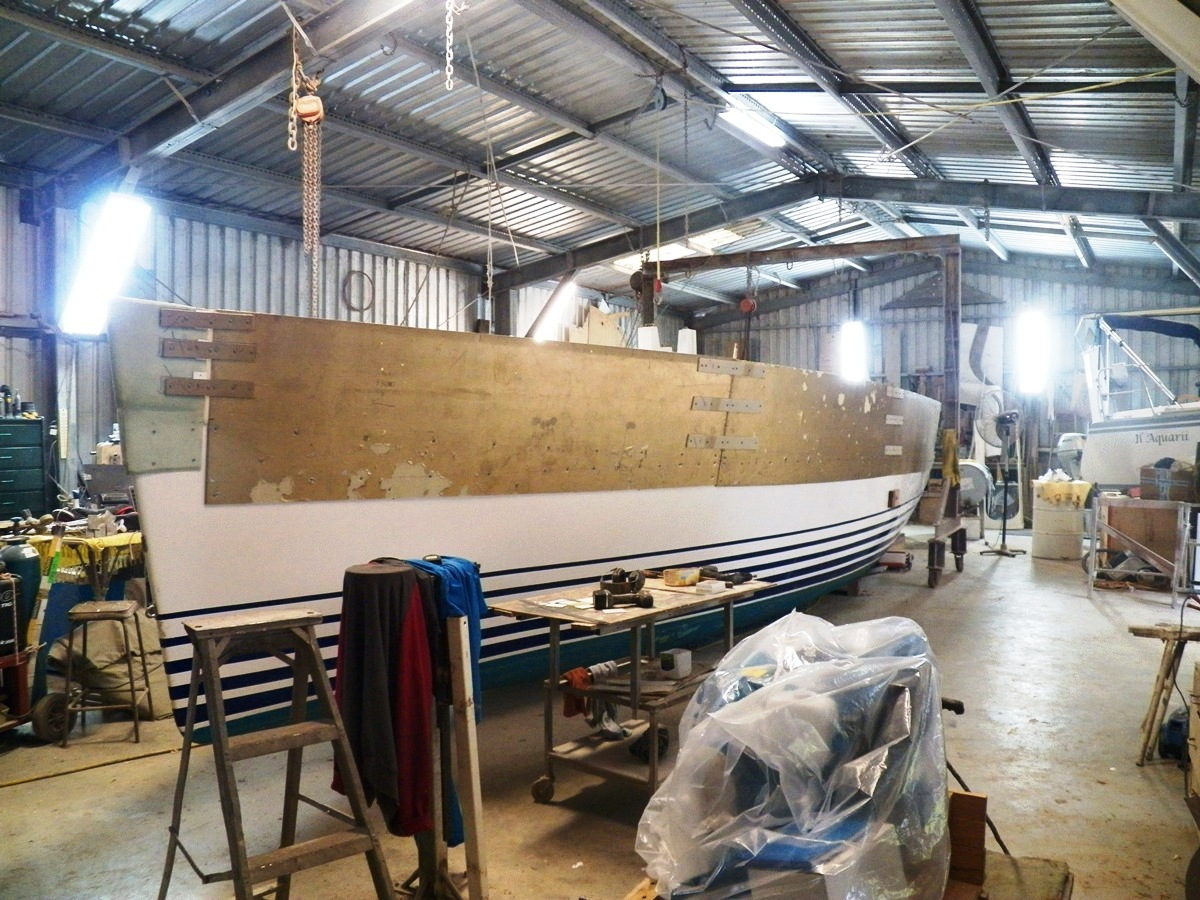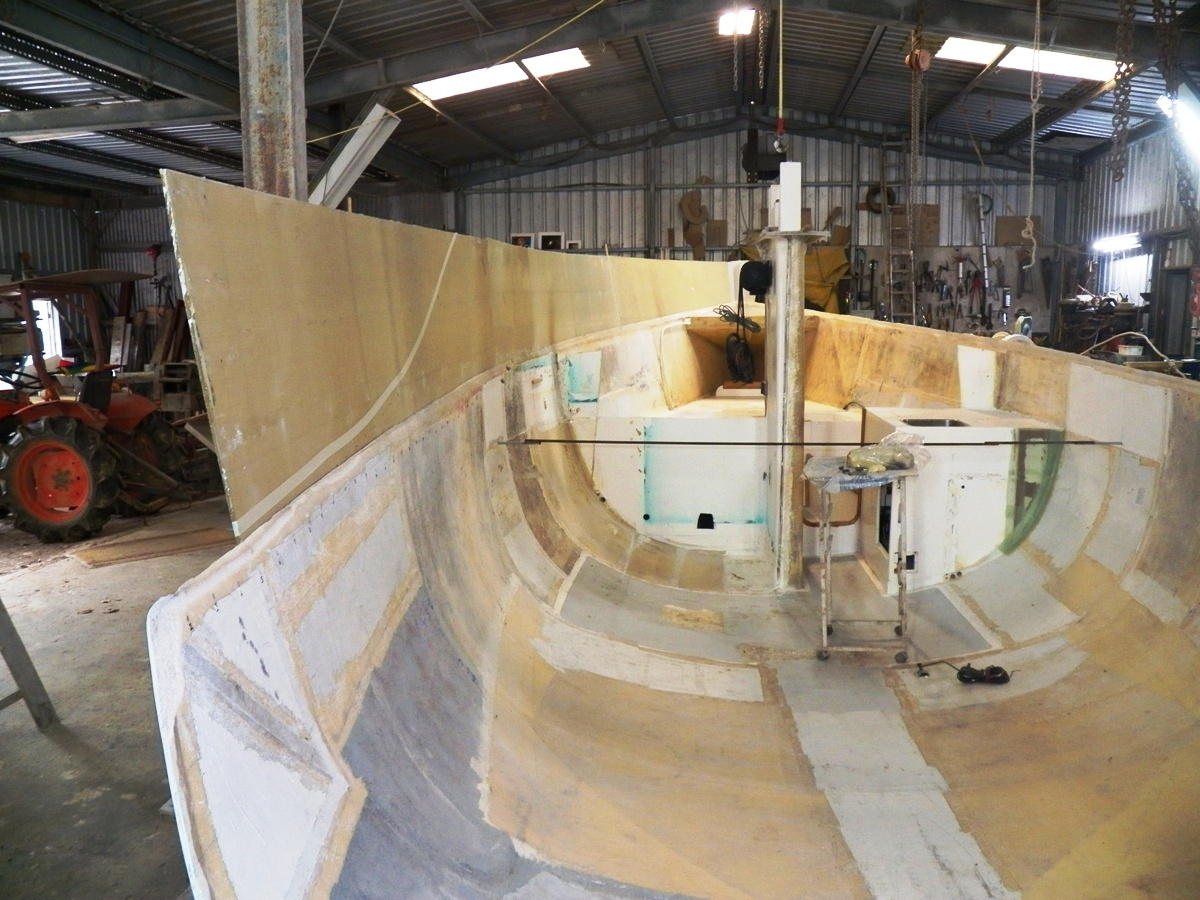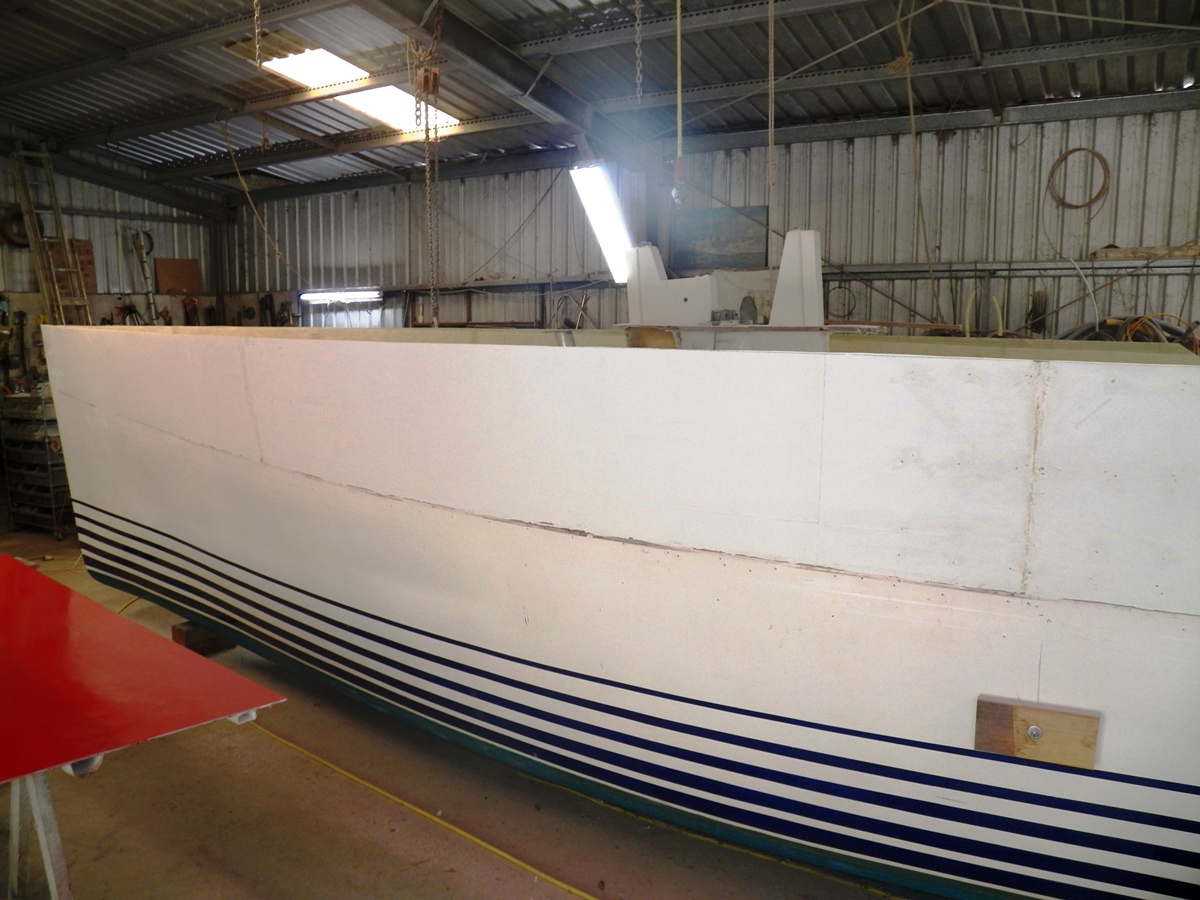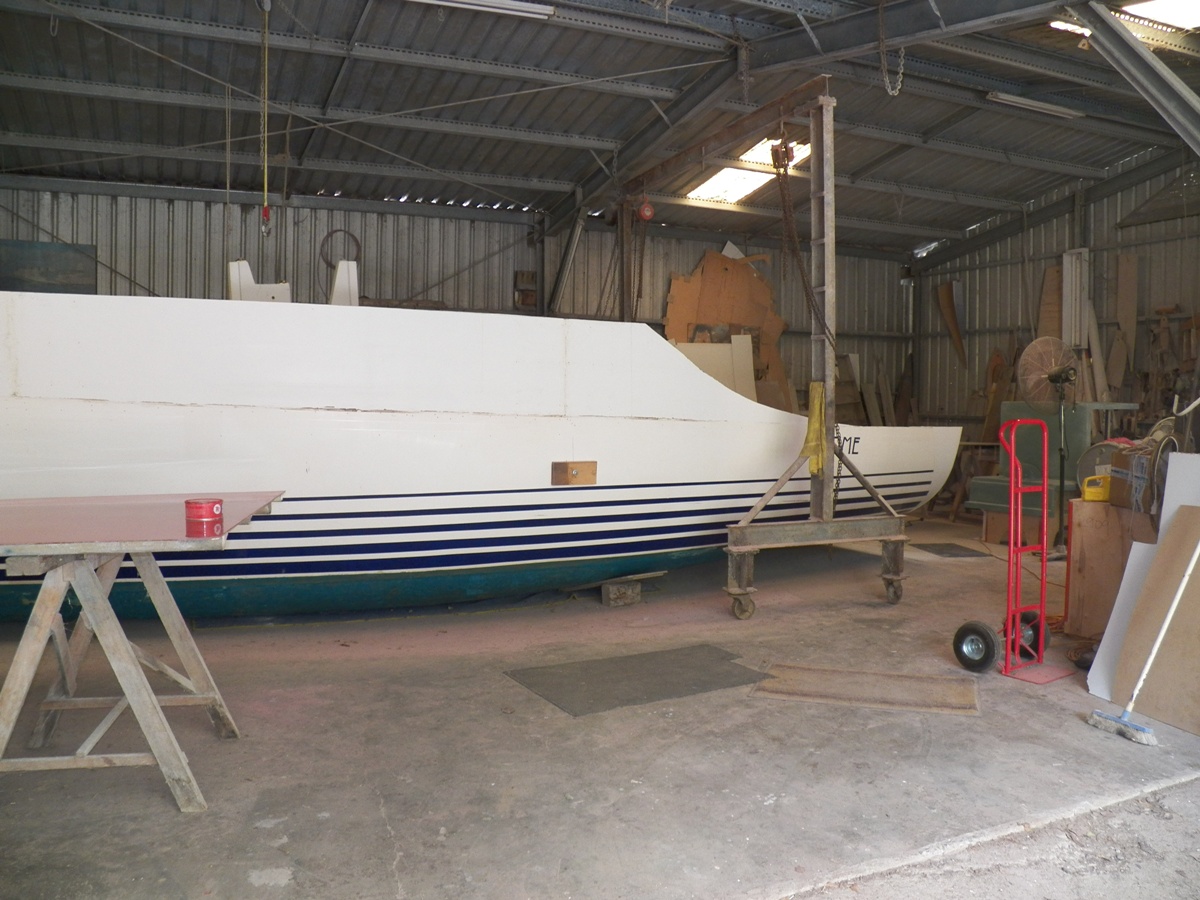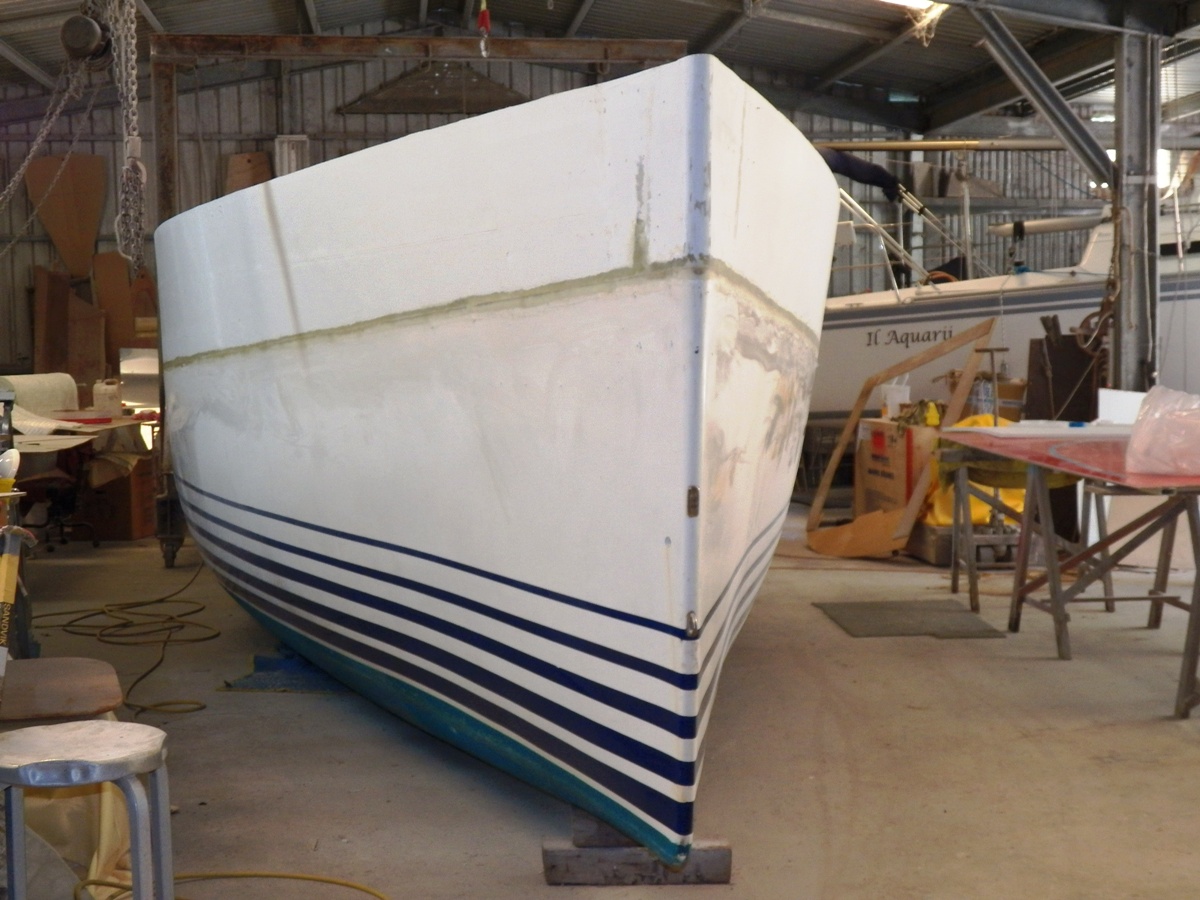 The motor chosen for these boats is the Nanni four cylinder 38hp engine with a 2.45 gearbox..
A smaller engine may have been sufficient, but we want a larger engine swinging a large folding propeller, so hull speed can be achieved at the mid range of the engine output where
we will have low fuel consumption, and low noise and vibration. Hull speed for this hull seems to be about 7.4 knots.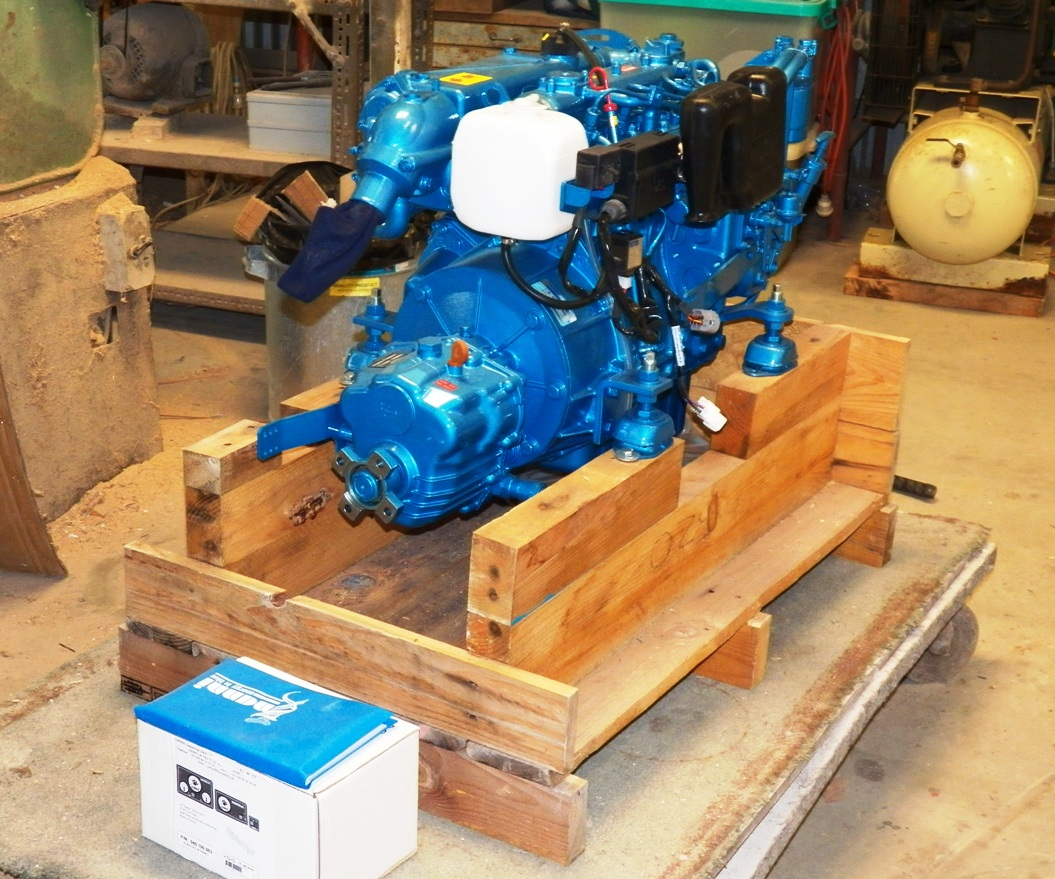 A folding propeller is always slightly less efficient than a fixed prop, but as this boat will still sail quite a bit, we need the low drag of the folded prop, and also we don't want to have to deal
with the dilemma of letting a propeller spin or locking it whilst sailing.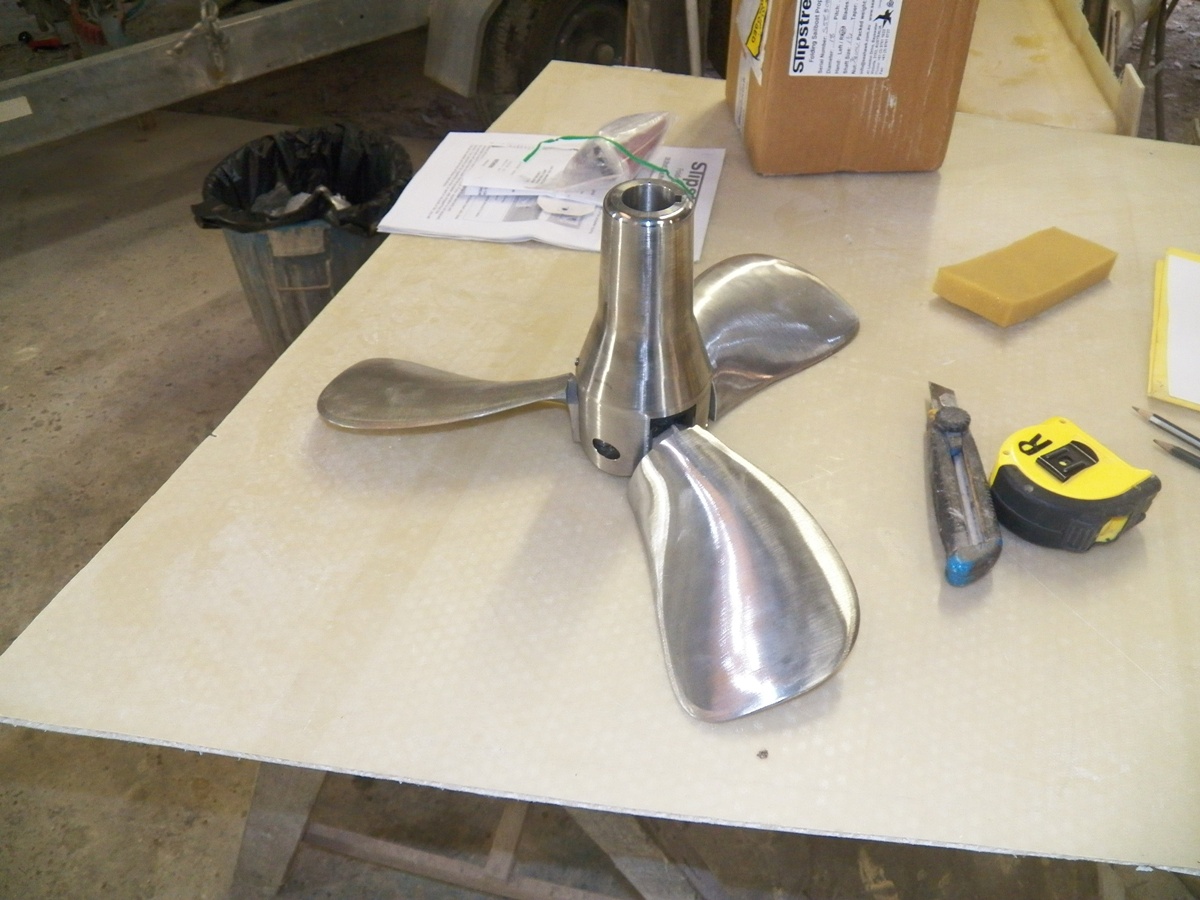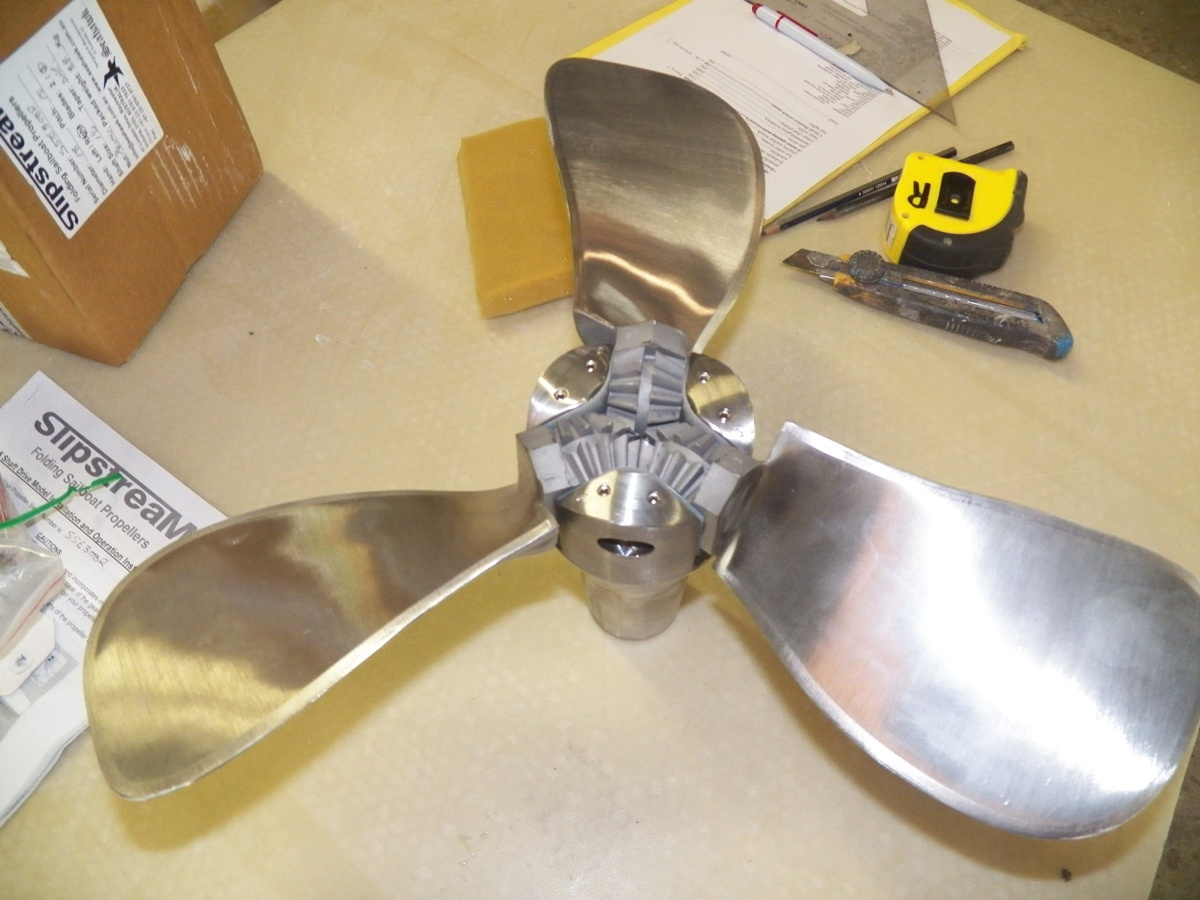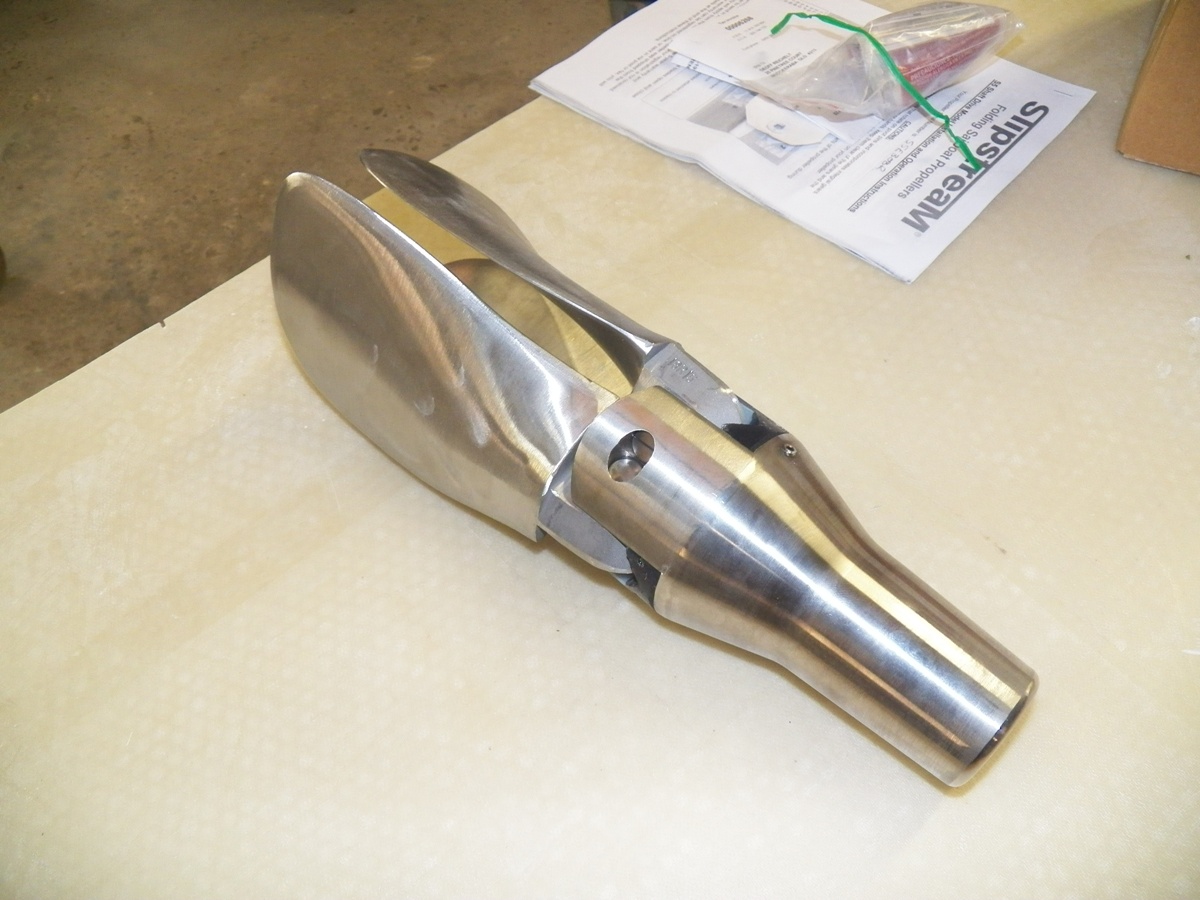 this is the layout for the new bathroom. We wanted a normal household bathroom sink and bench, with a normal sized toilet, and an uncluttered appearance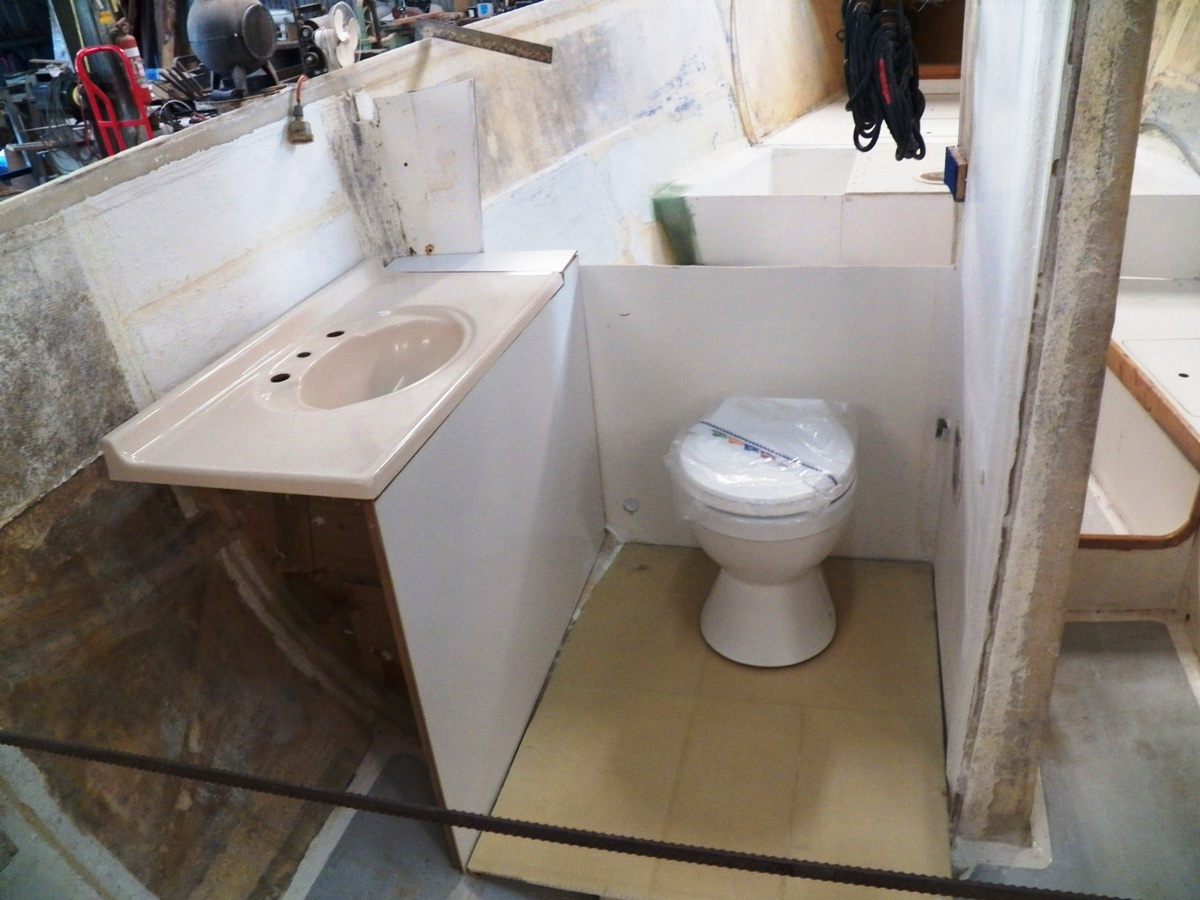 The floor falling to the waste has been set up, toilet mount positioned, and the release agent put on ready to mould.
Fibreglass has been applied to make the mould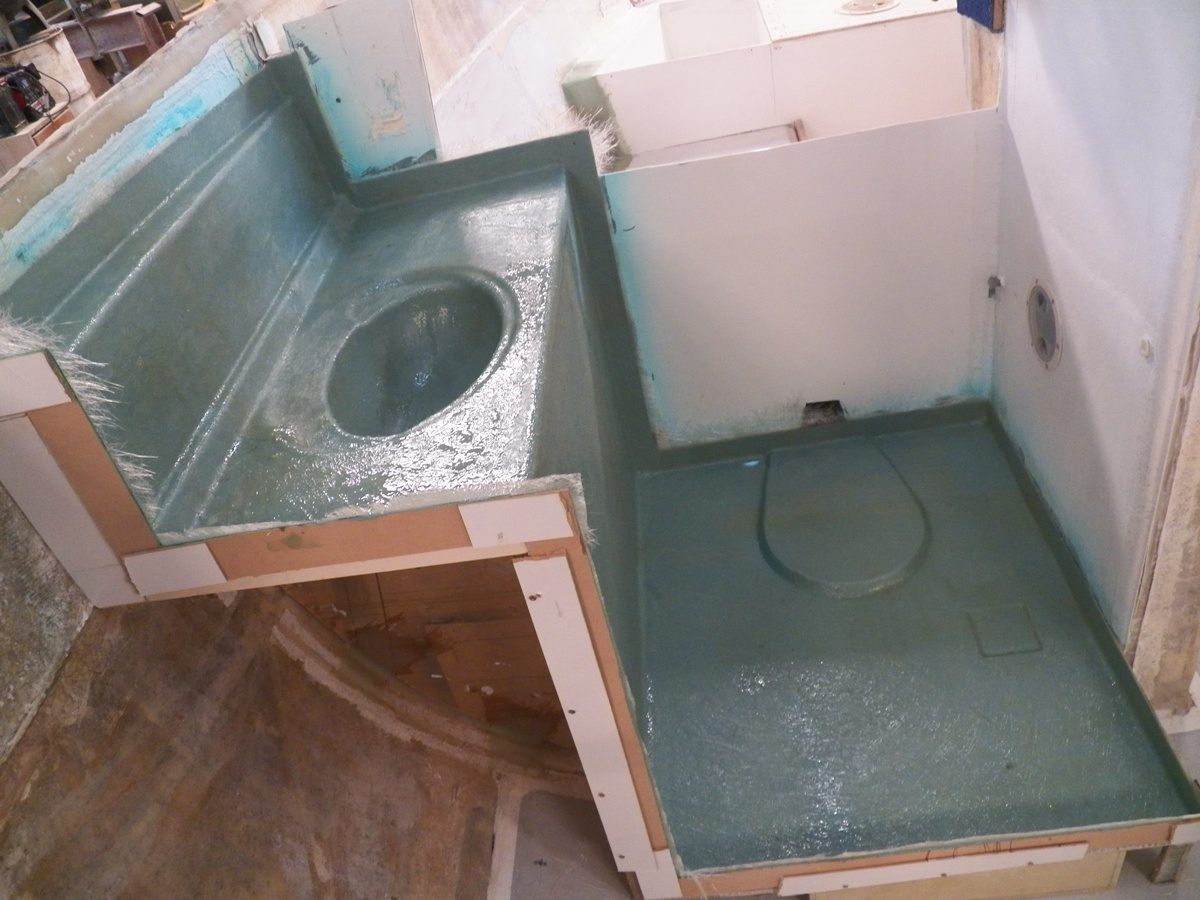 completed bathroom mould, ready to polish and take a bathroom article off.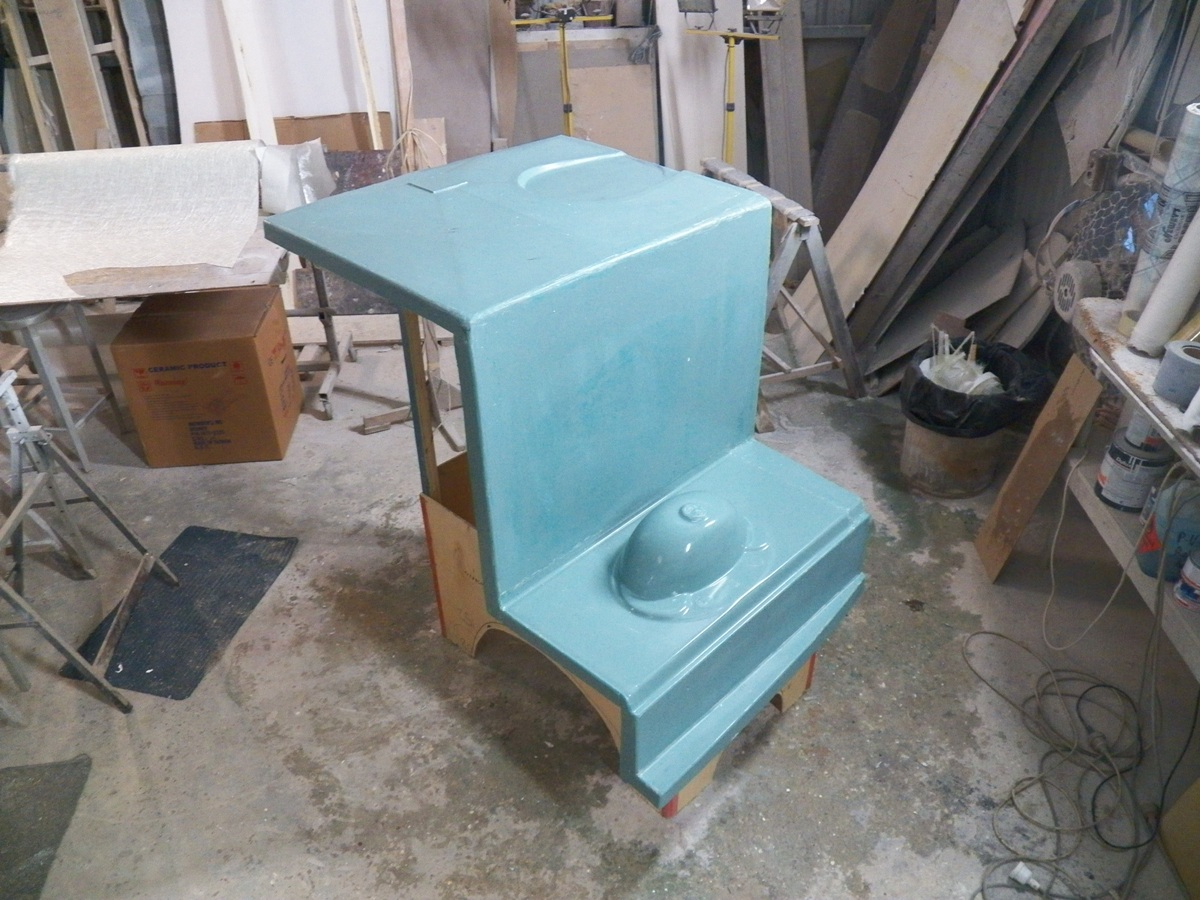 The first article out of the mould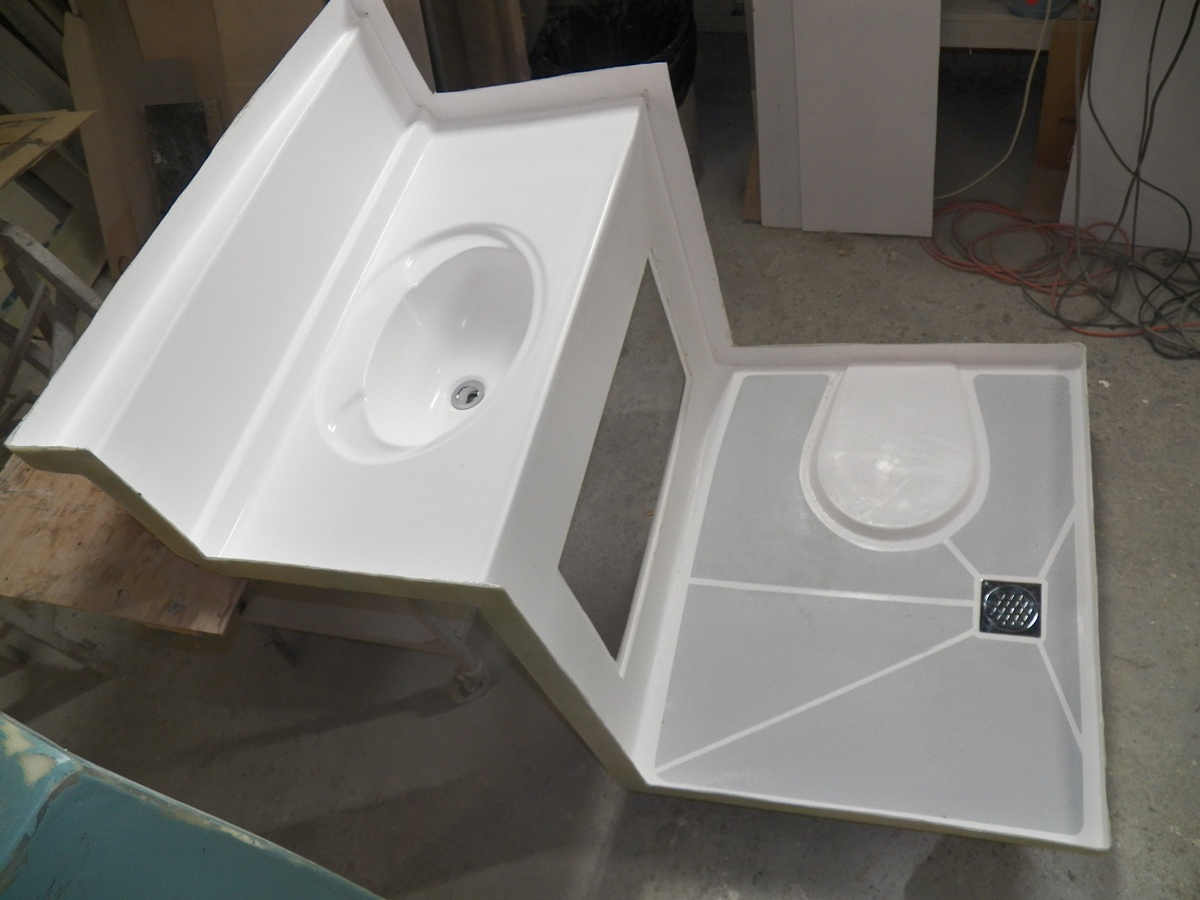 The first bathroom is being installed in Doug's boat.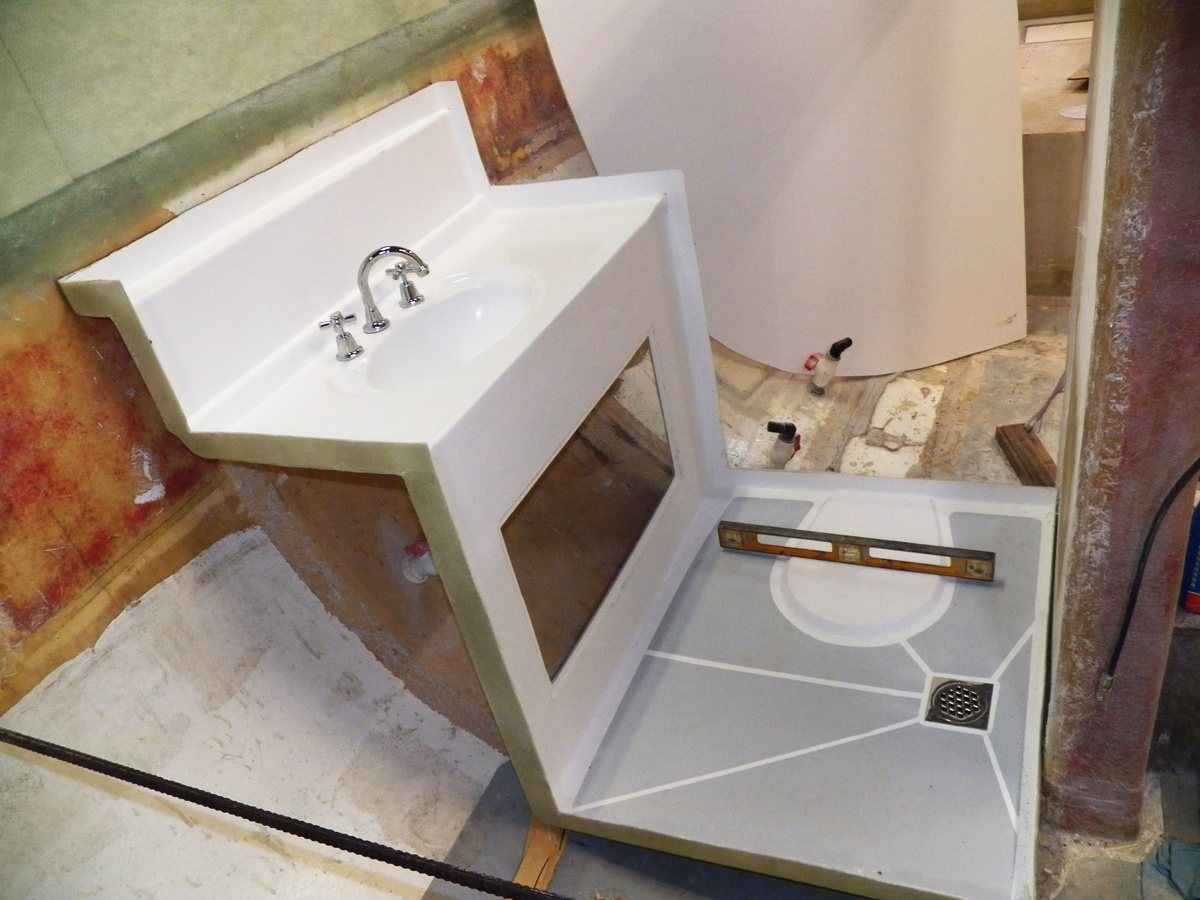 A flat mould has been made to enable laying up bulkheads
A new main bulkhead has been made and is loosely in place awaiting the bathroom moulding
Keel winch is inset and will be covered by a fairing in the finished bathroom.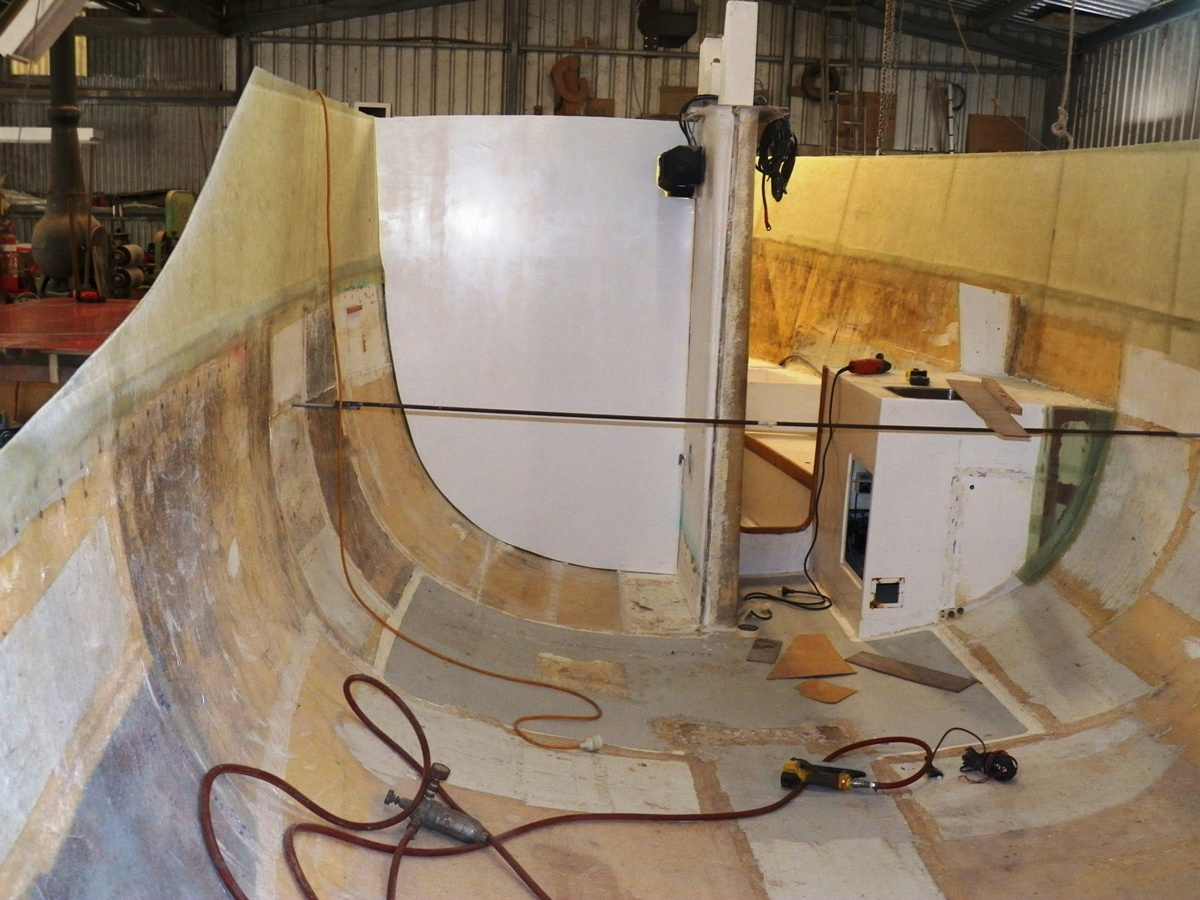 Showerdrain is a small embedded bilge pump which will pump out into the centrecase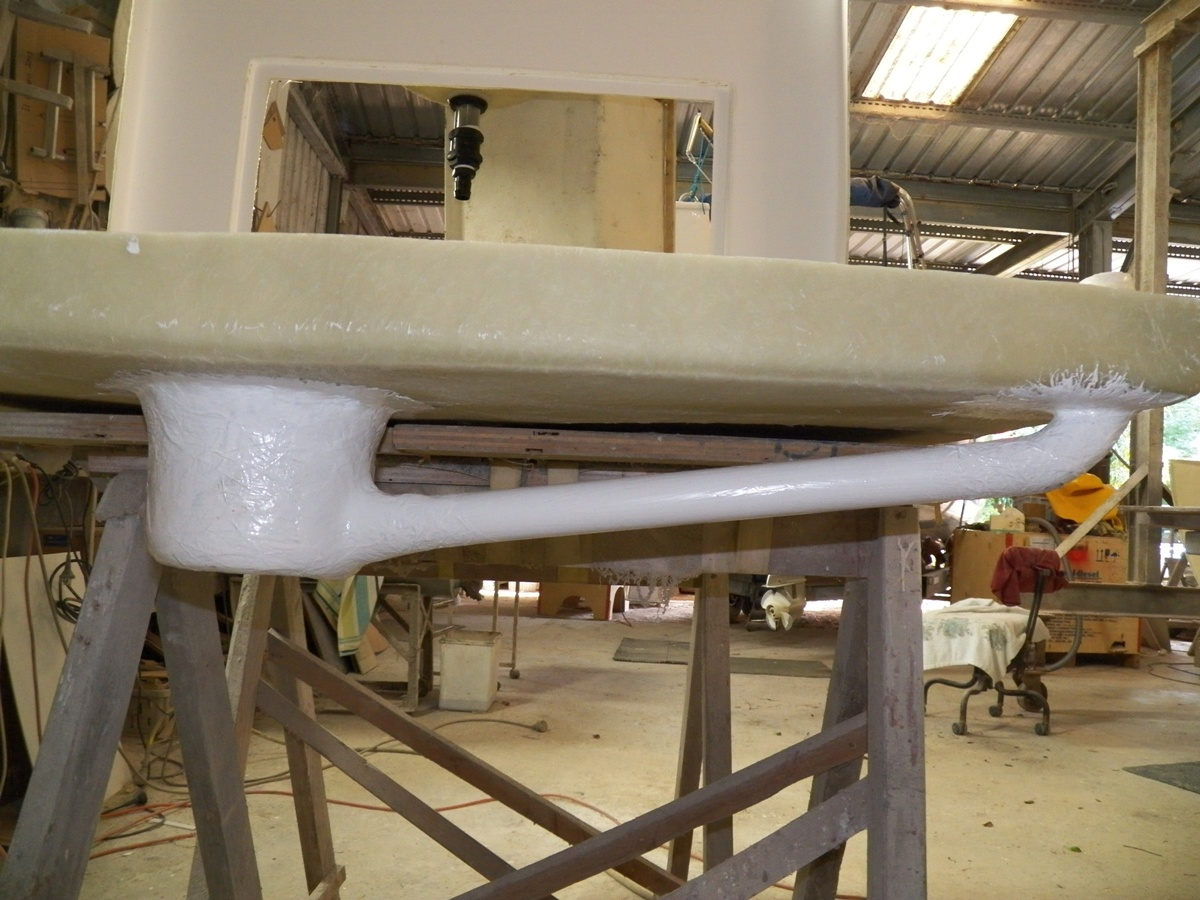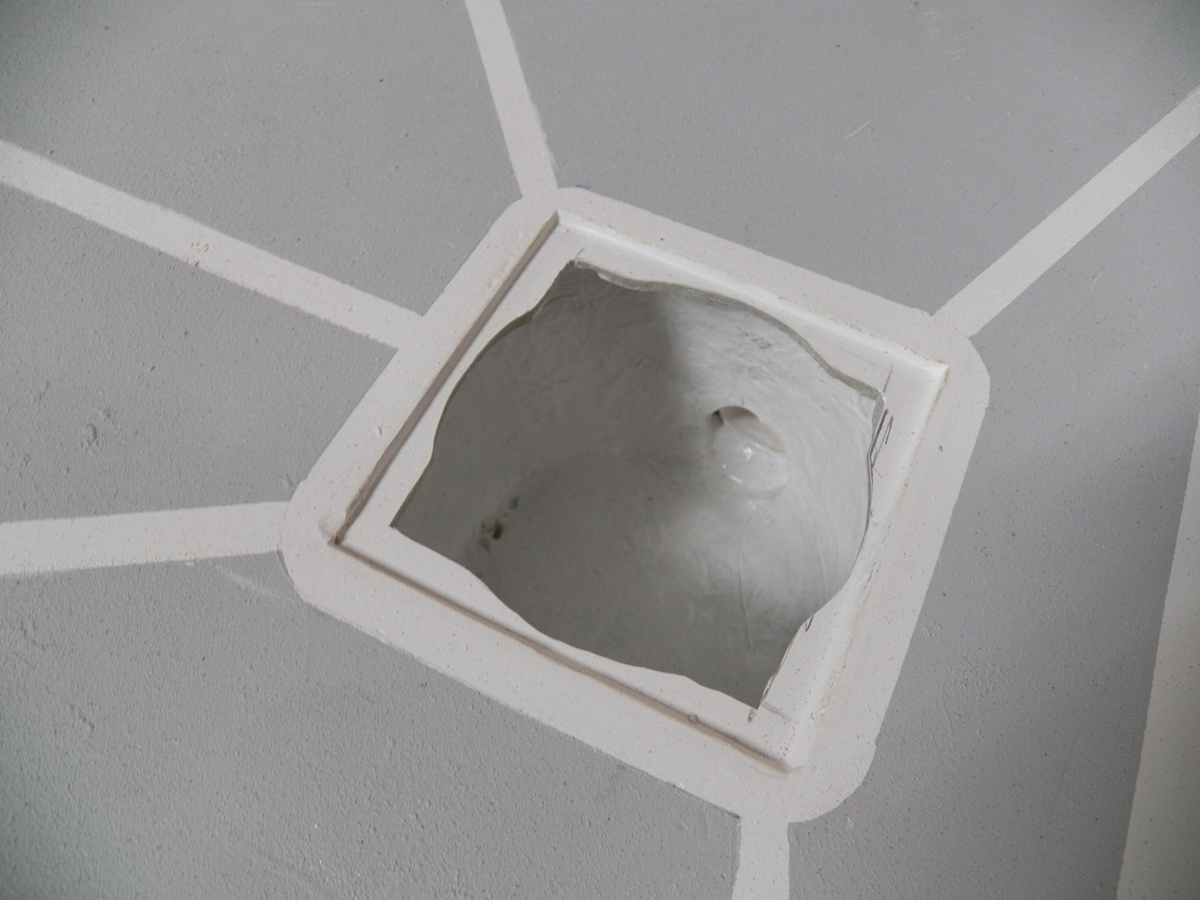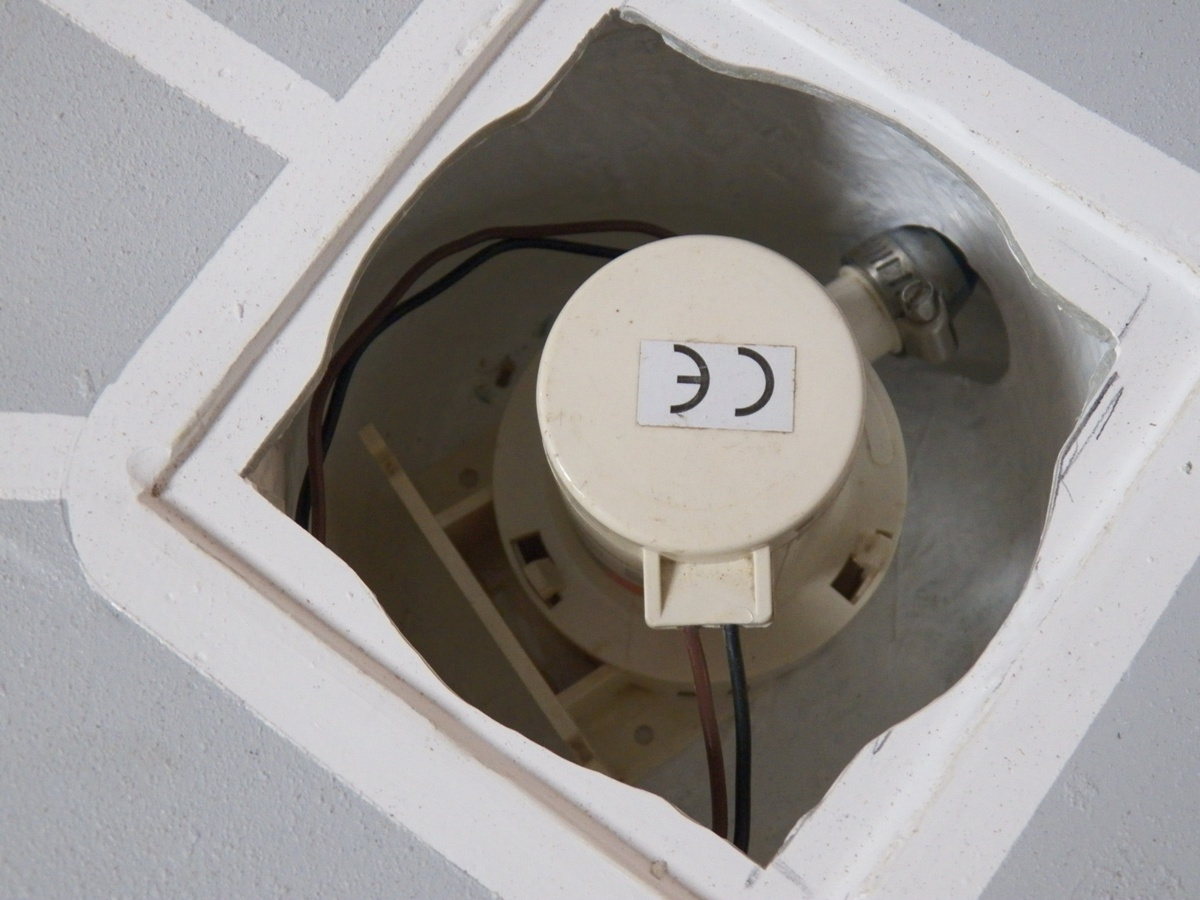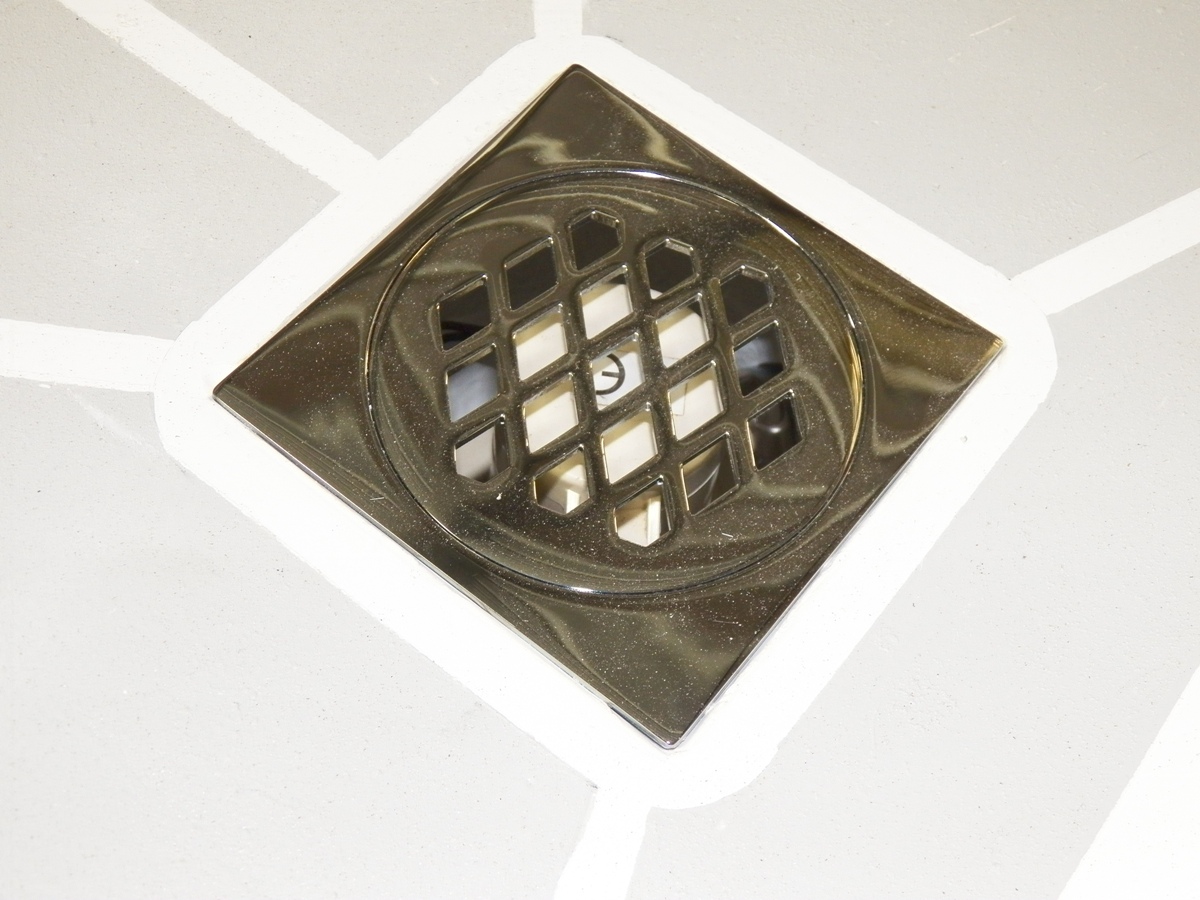 bathroom is bonded in, and sink has its waste outlet plumbed.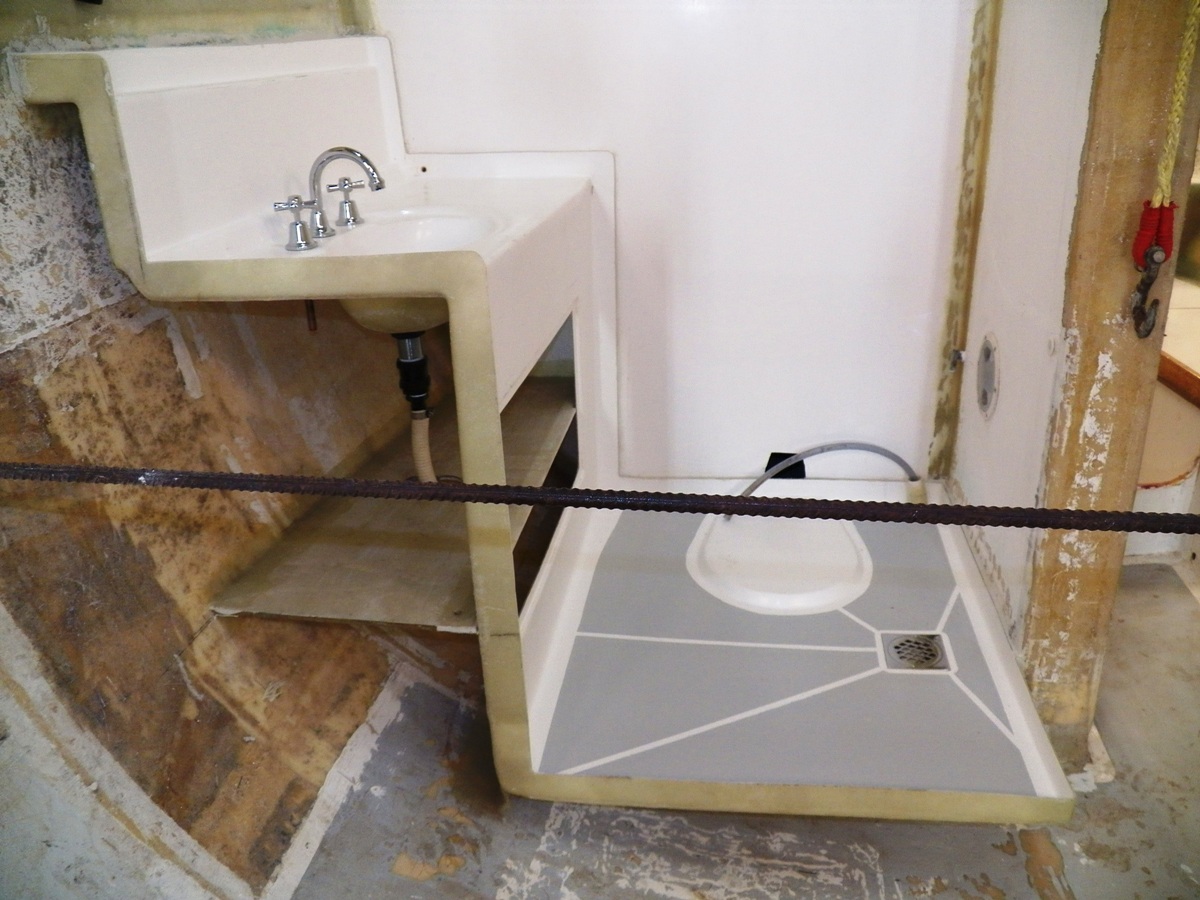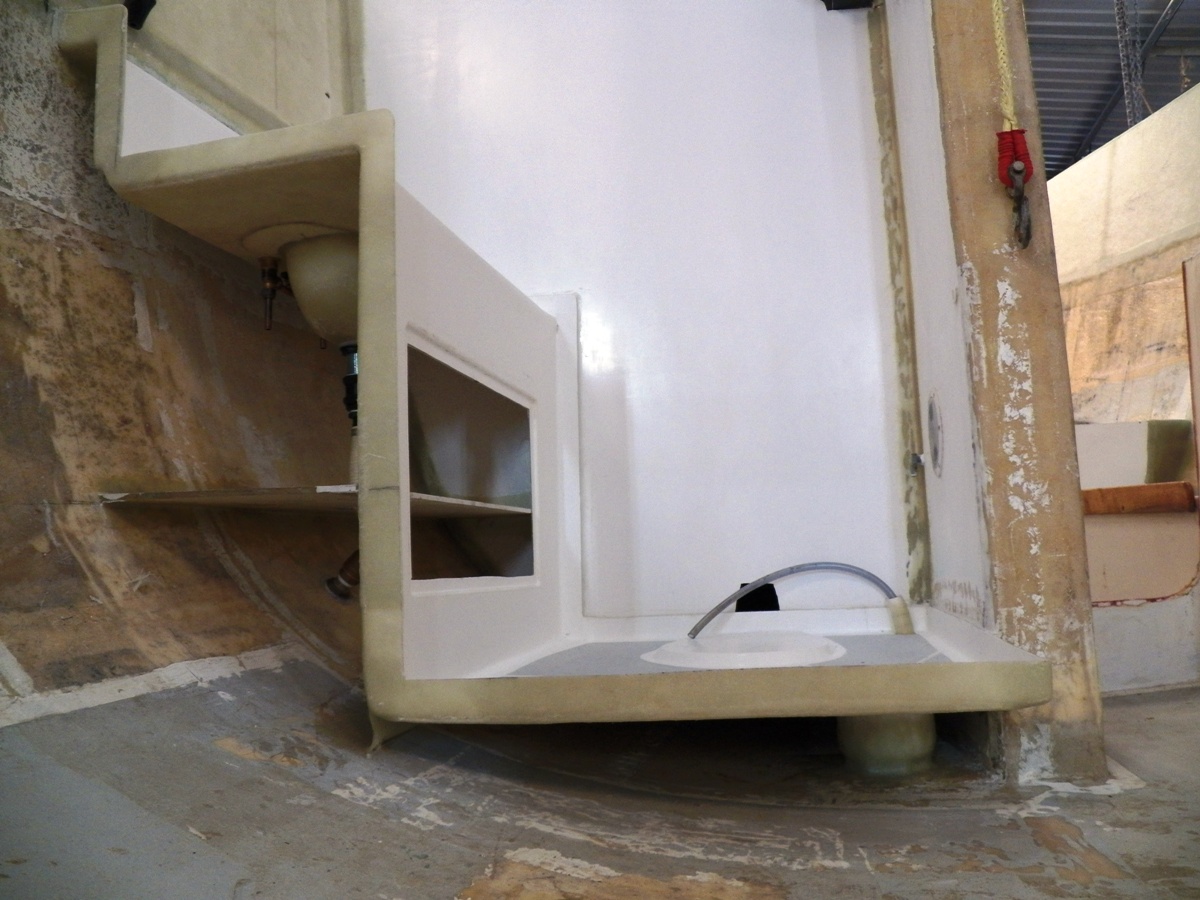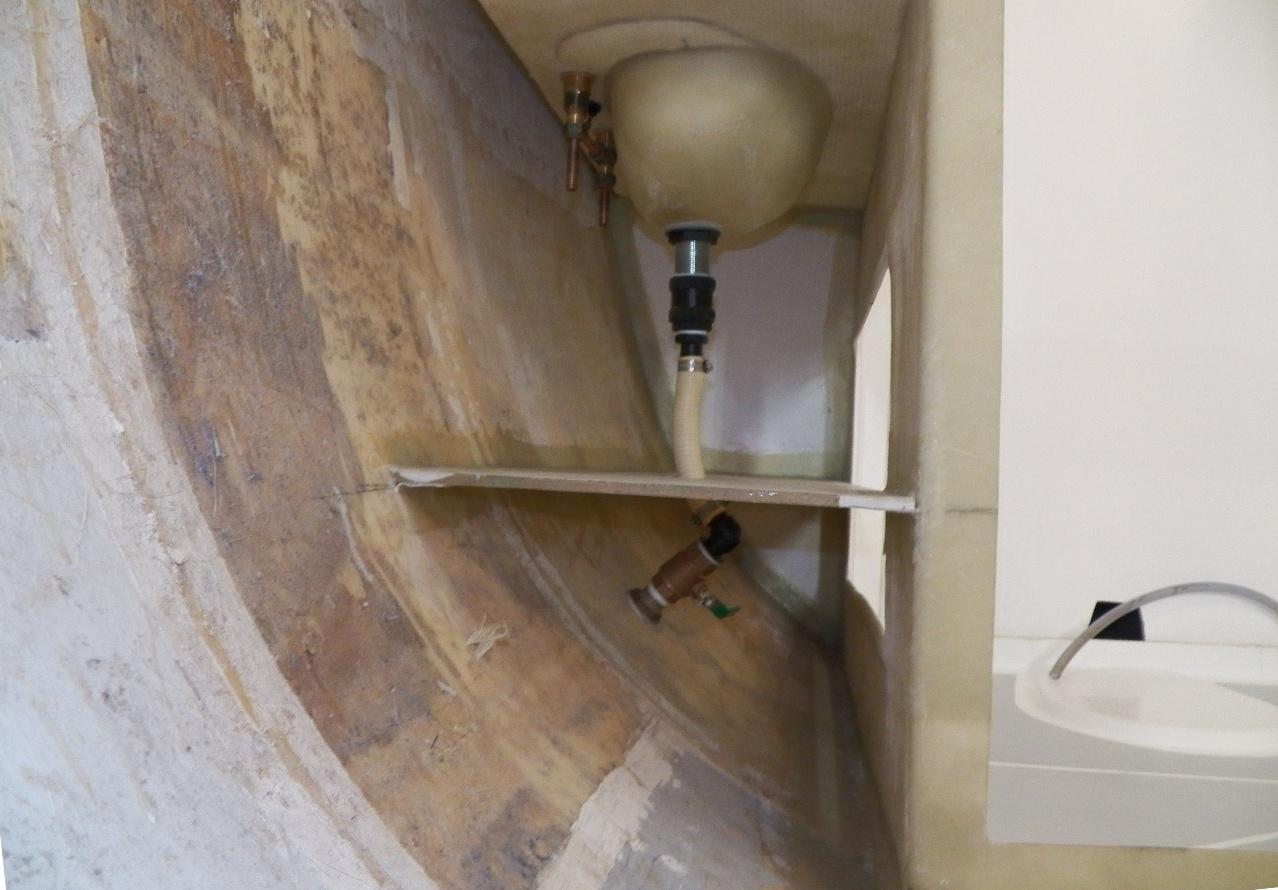 Aft bathroom bulkhead has been shaped from 8mm Polypanel and a door cut out and fitted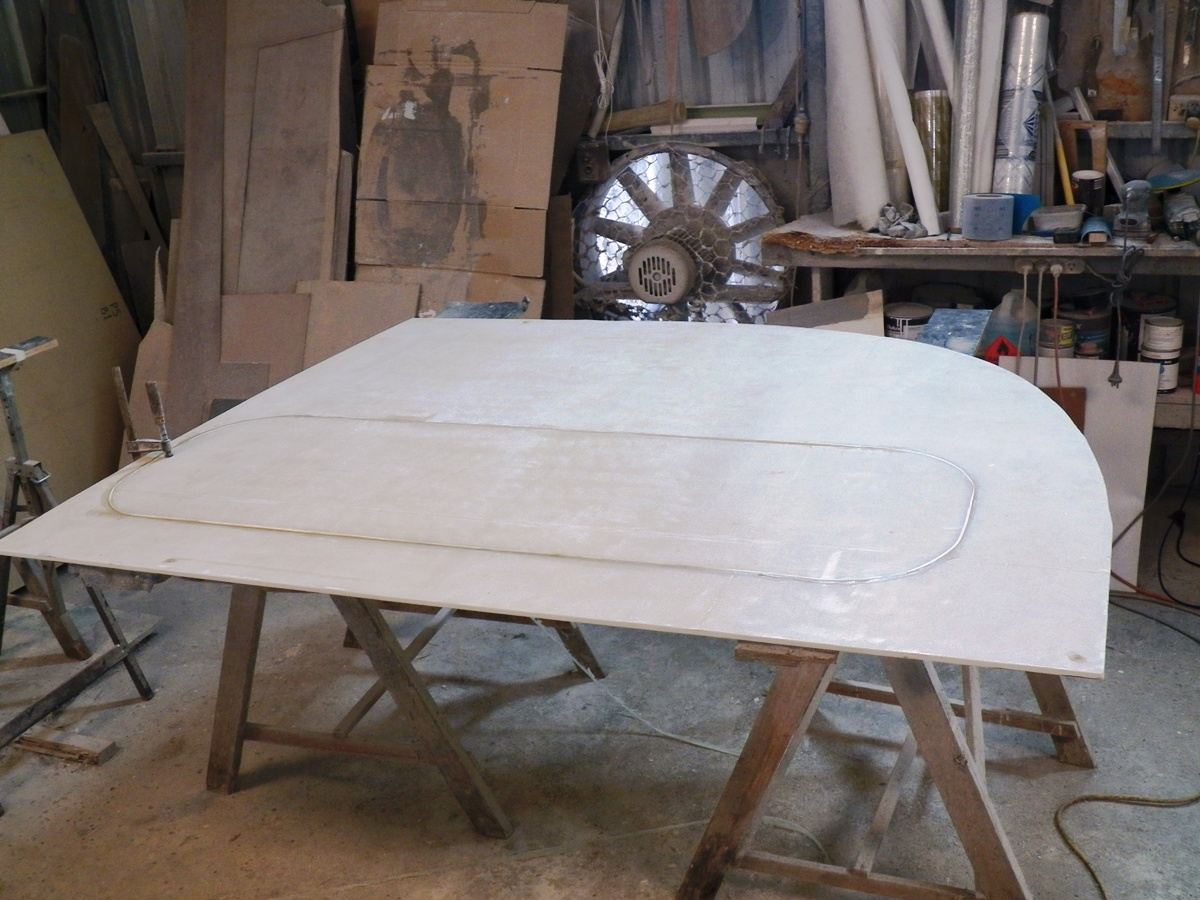 bulkhead has been bonded in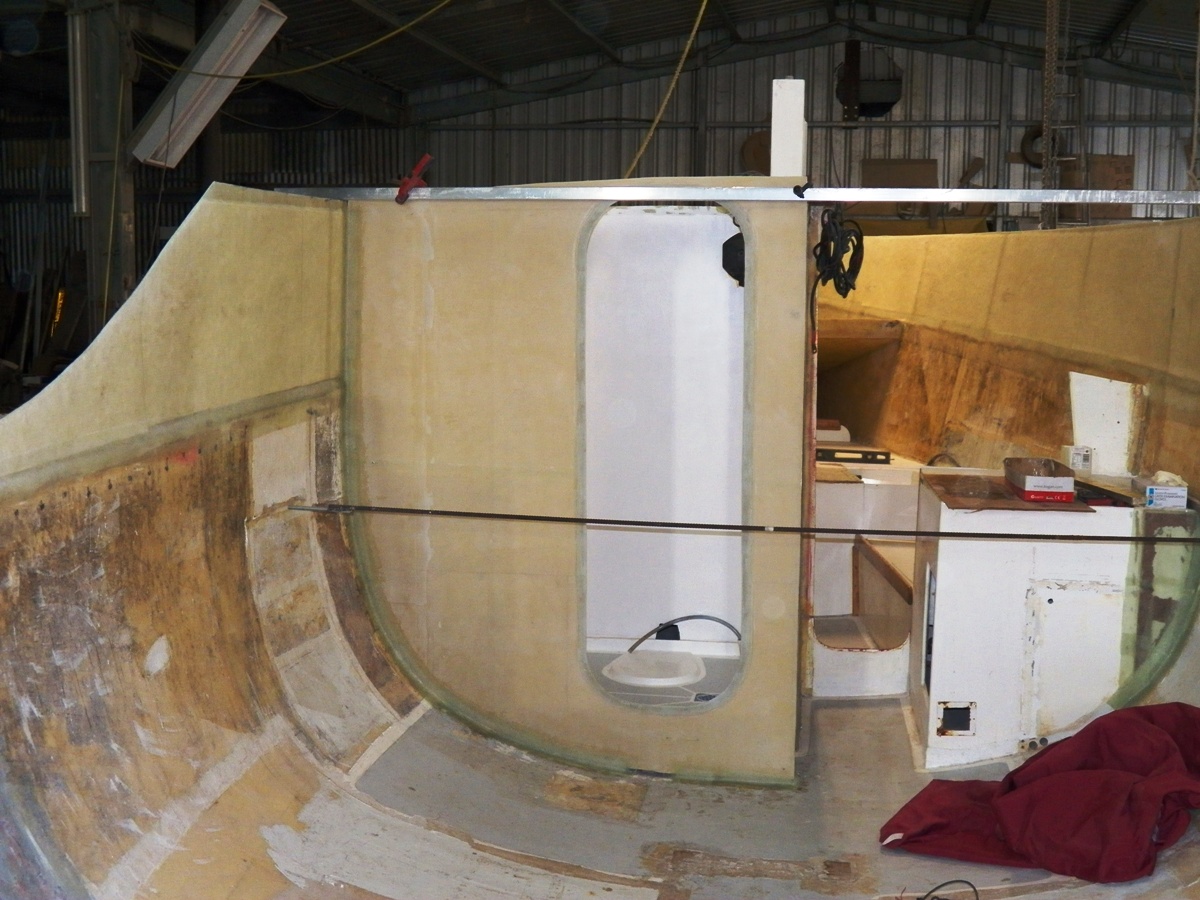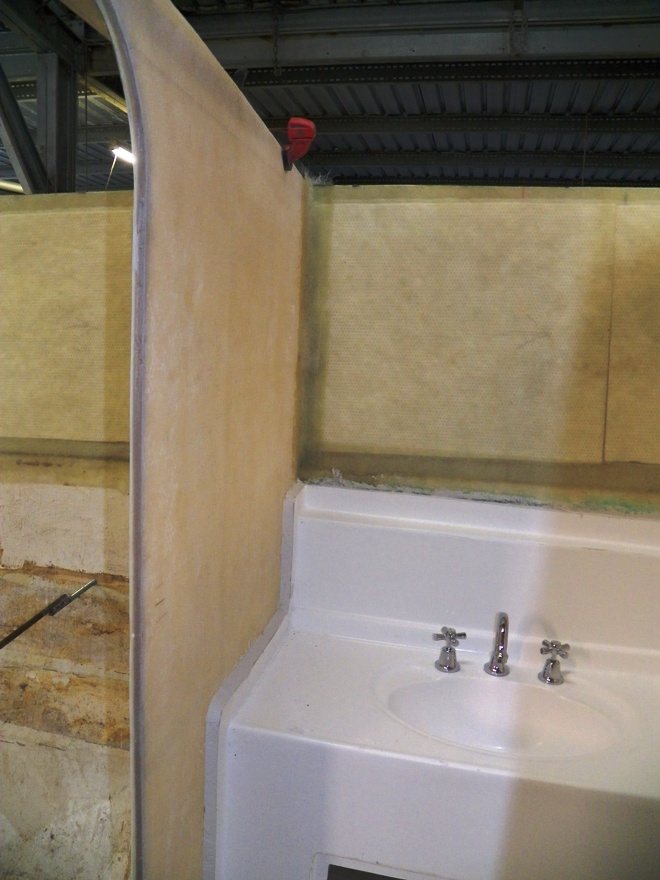 the aft bulkheads have been installed.
The hull is now braced across, so the threaded rod has been removed.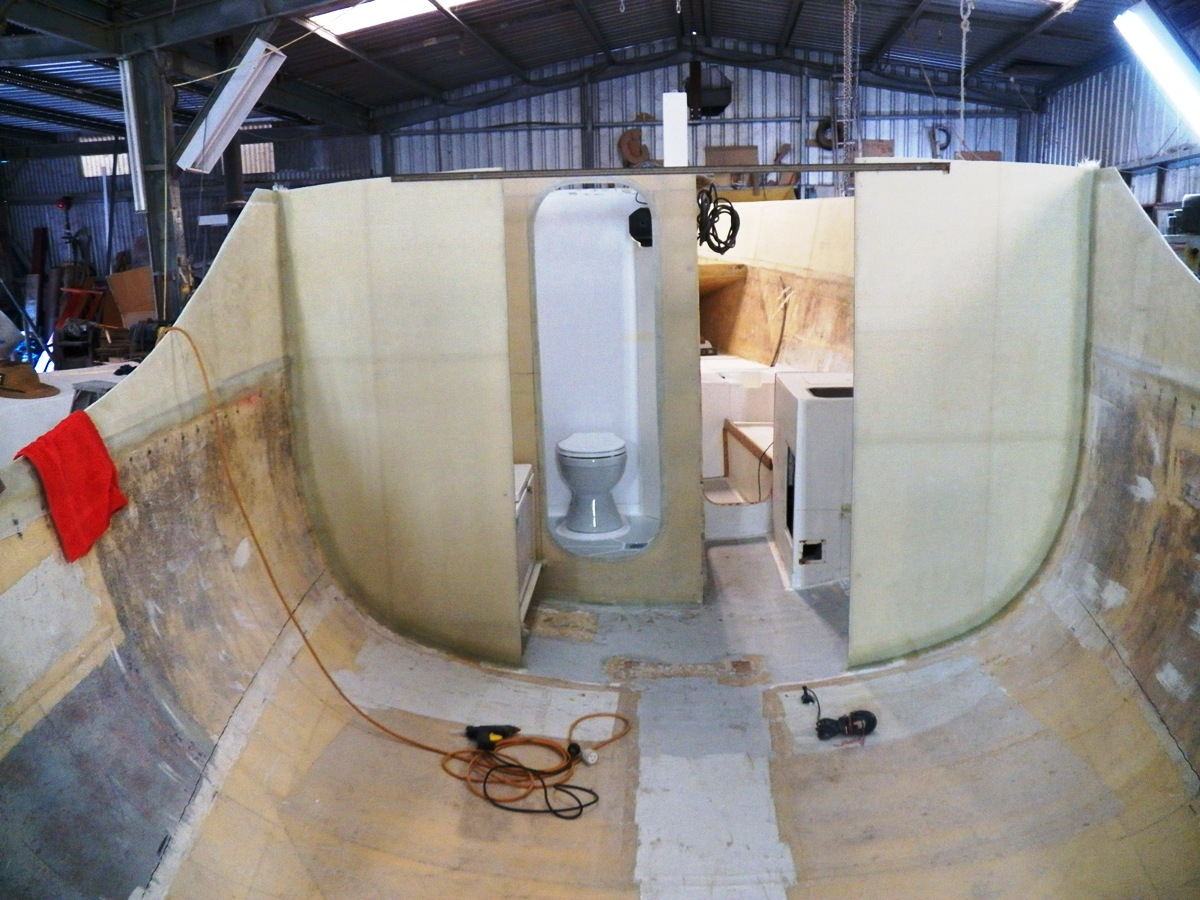 a place is being made for the Autofridge..it will act as a freezer to supplement the main fridge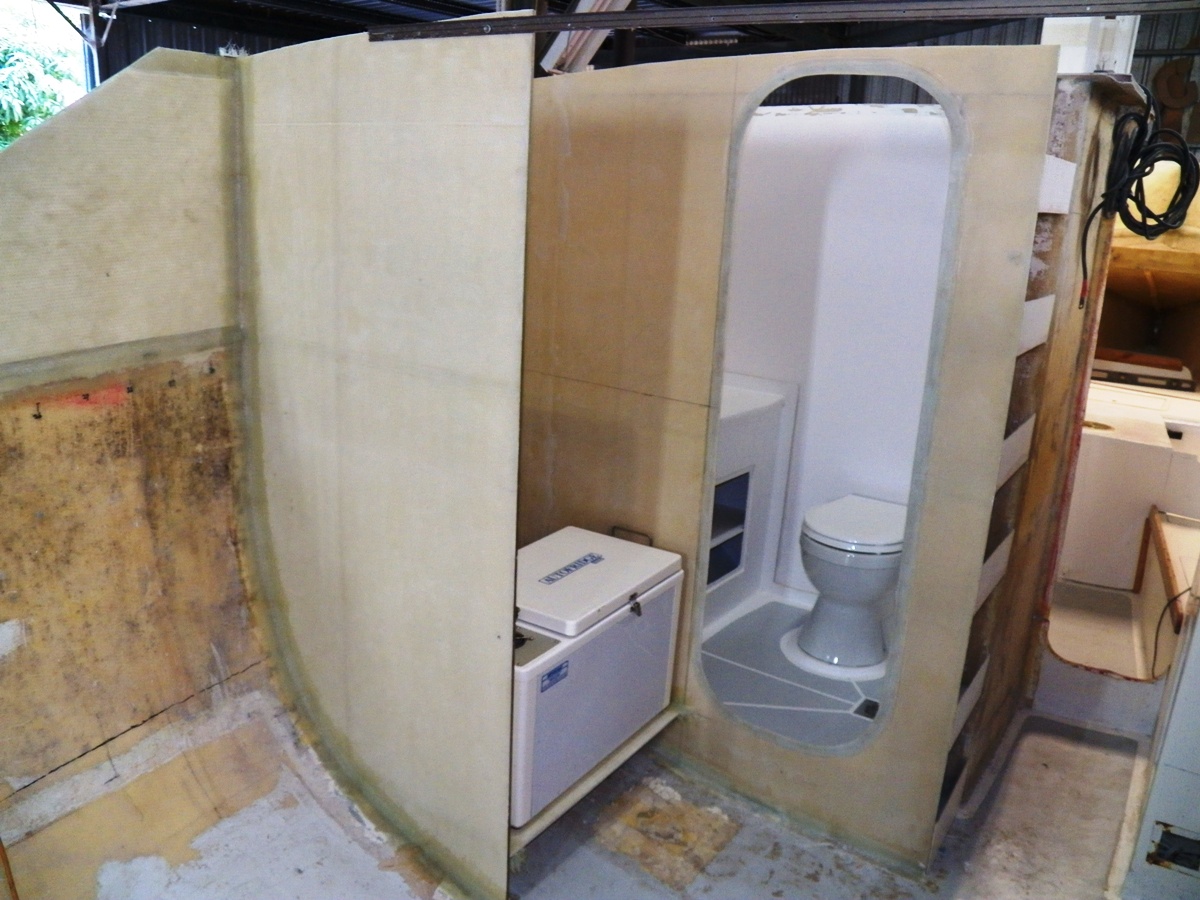 the toilet is sitting in place
the stove will sit here....more shelving around it though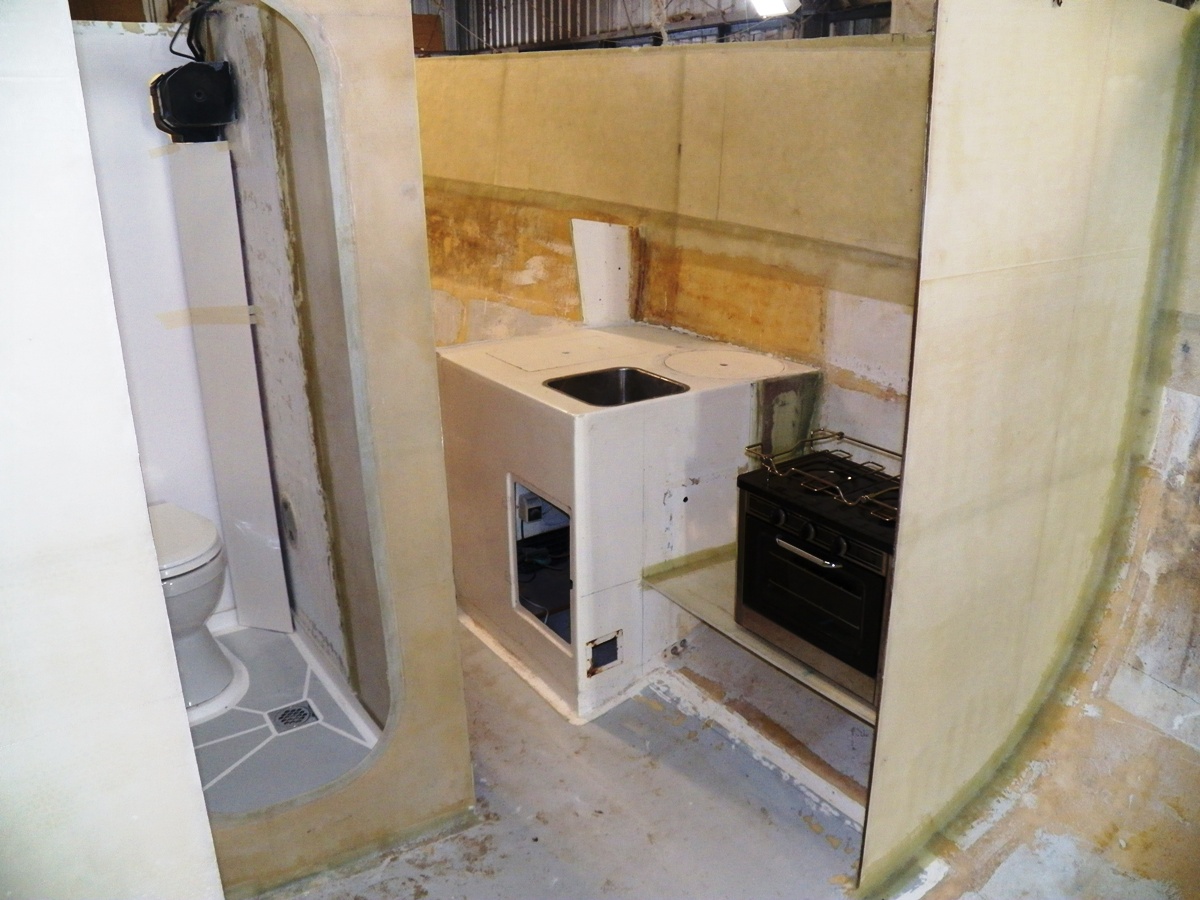 shelves have been made on the back of the centrecase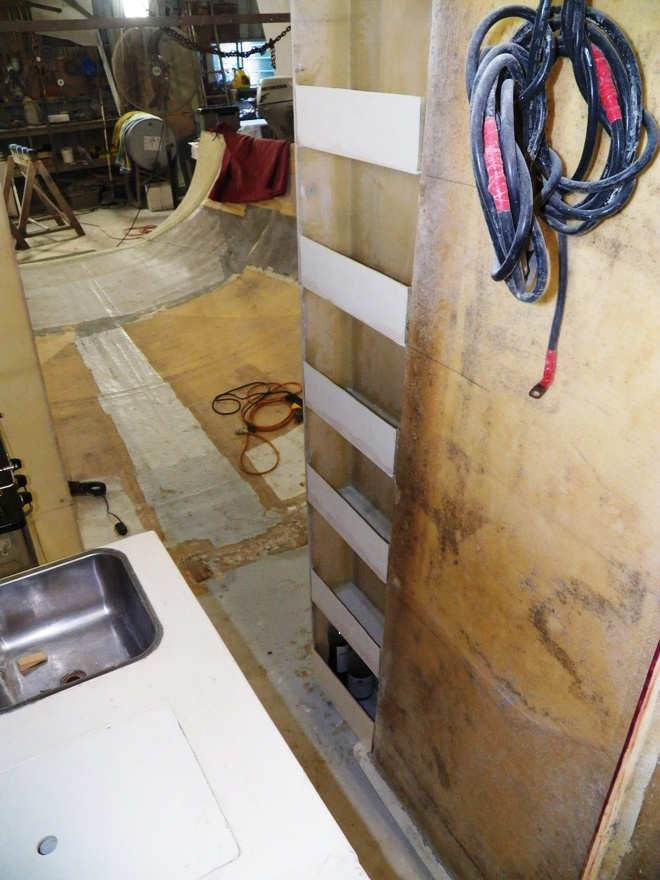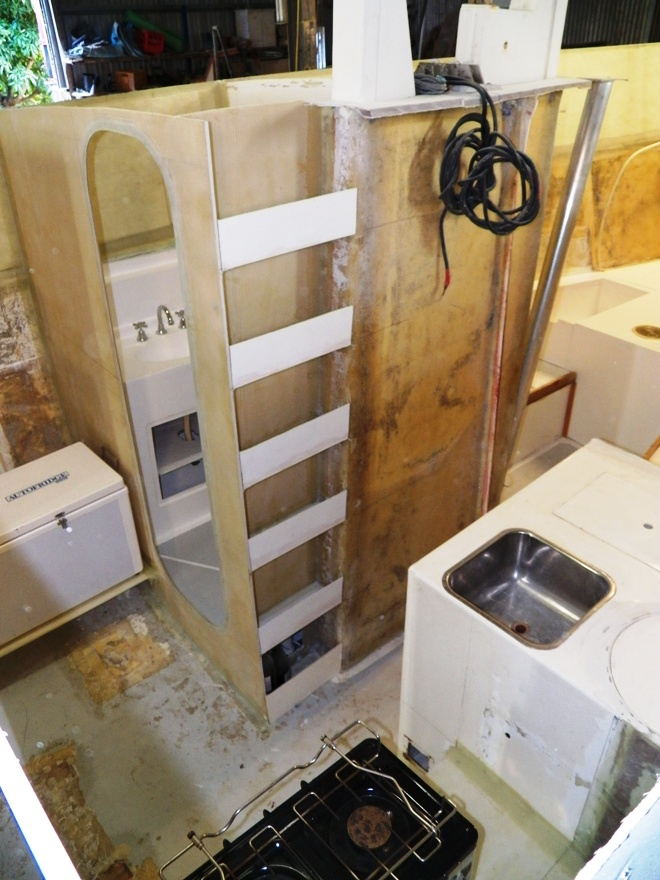 A beech benchtop has been fitted. It needs further work before we seal and set it onto the galley.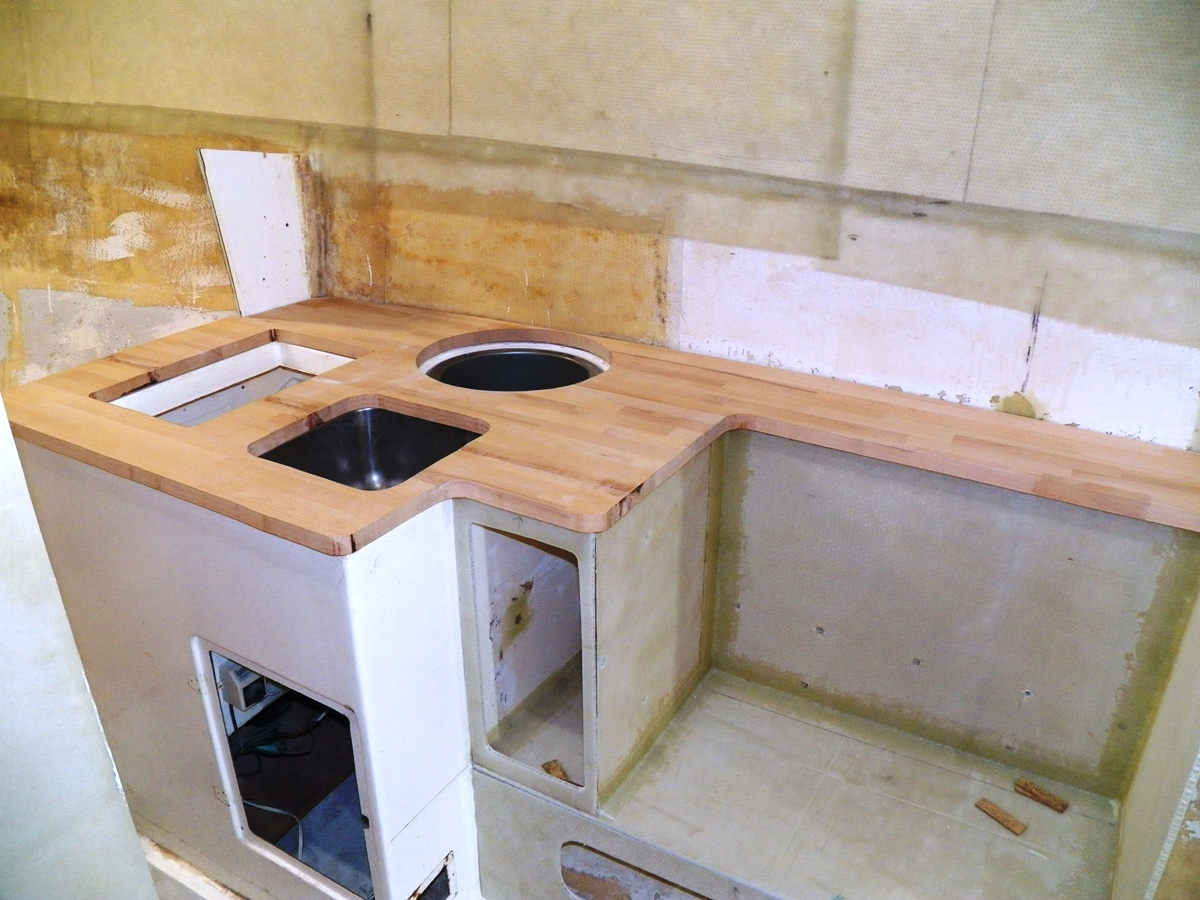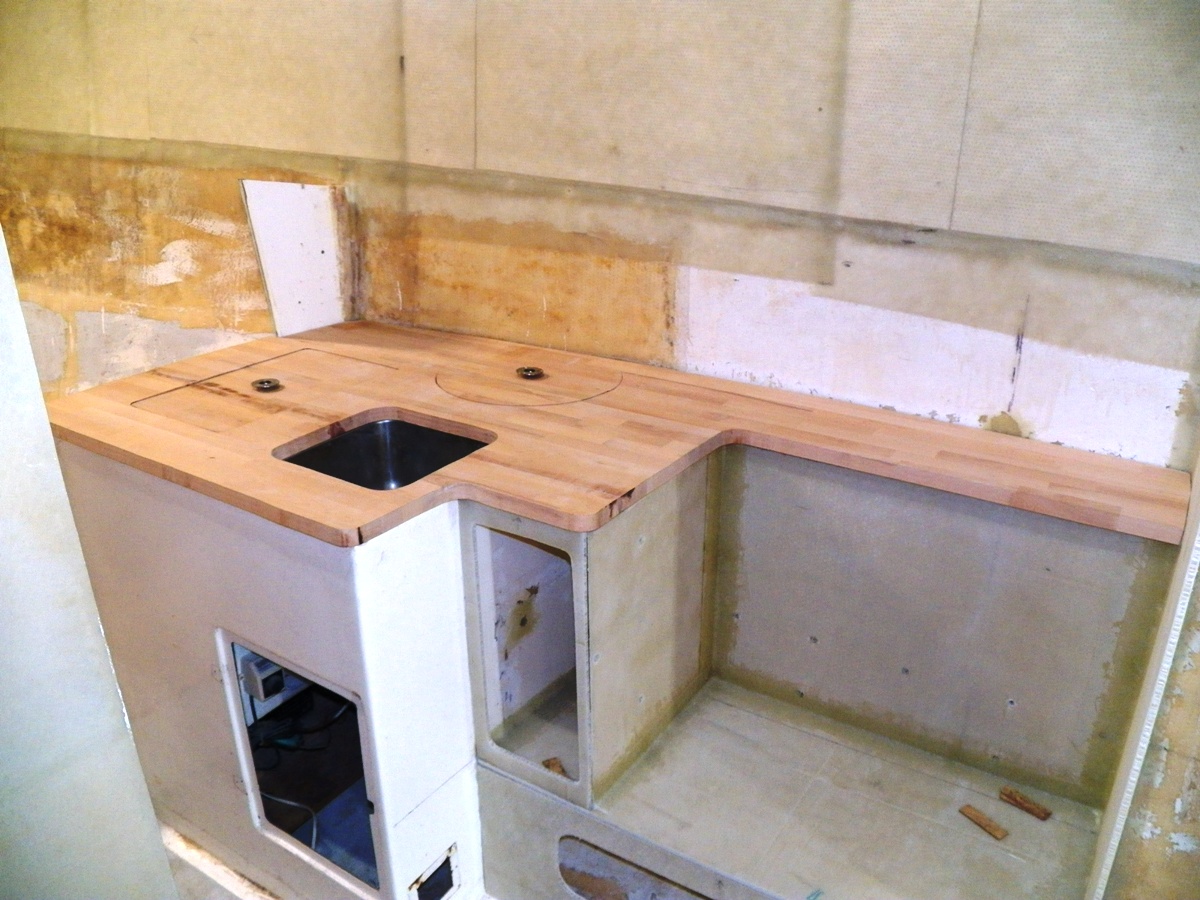 galley top has been set in place and painted with clear 2-pack paint.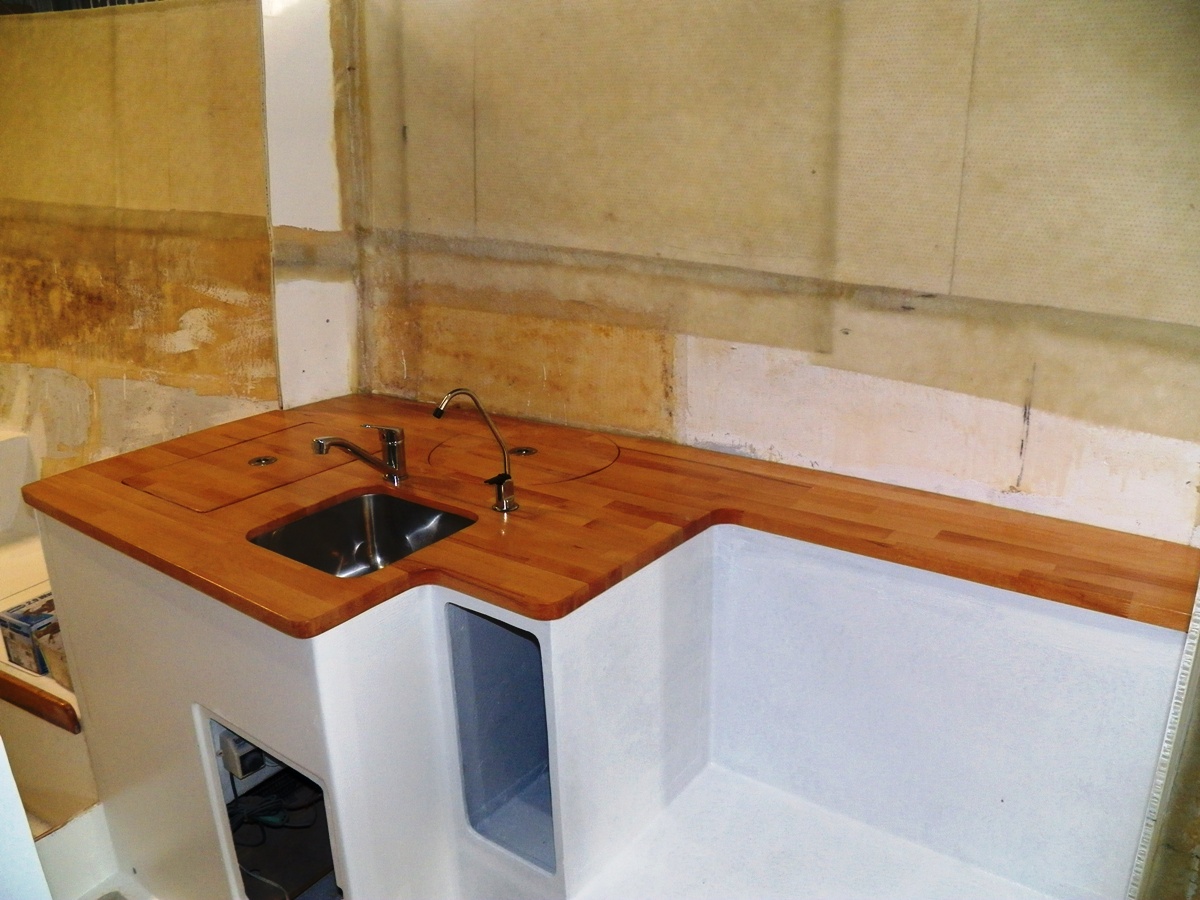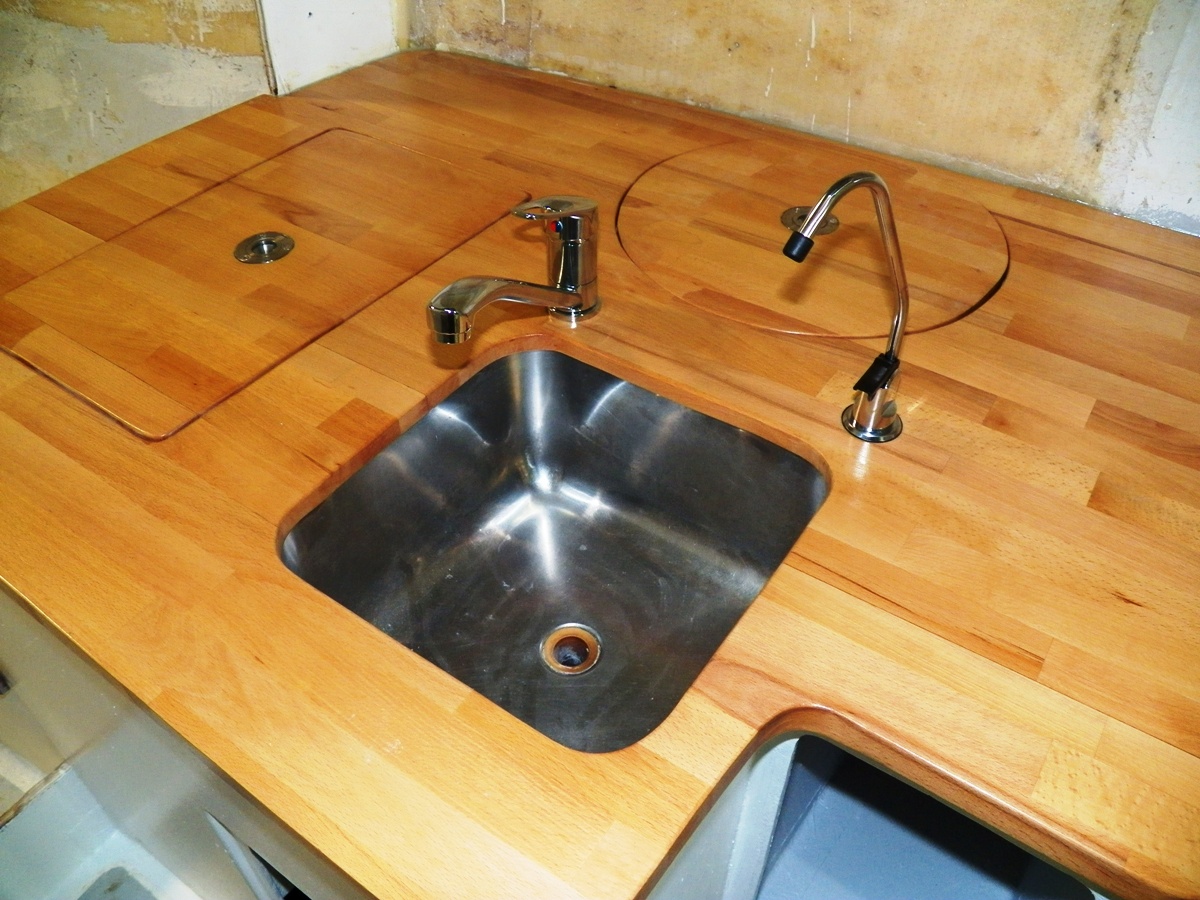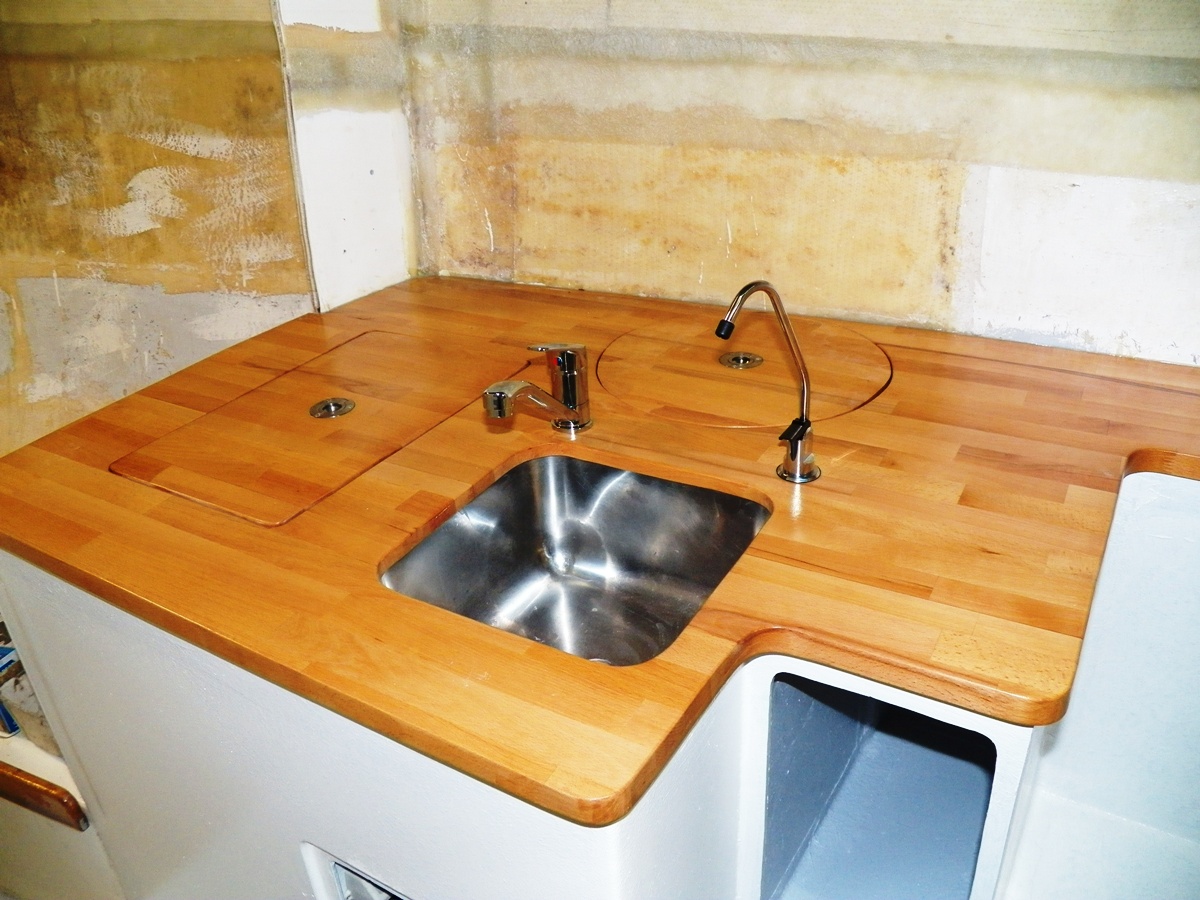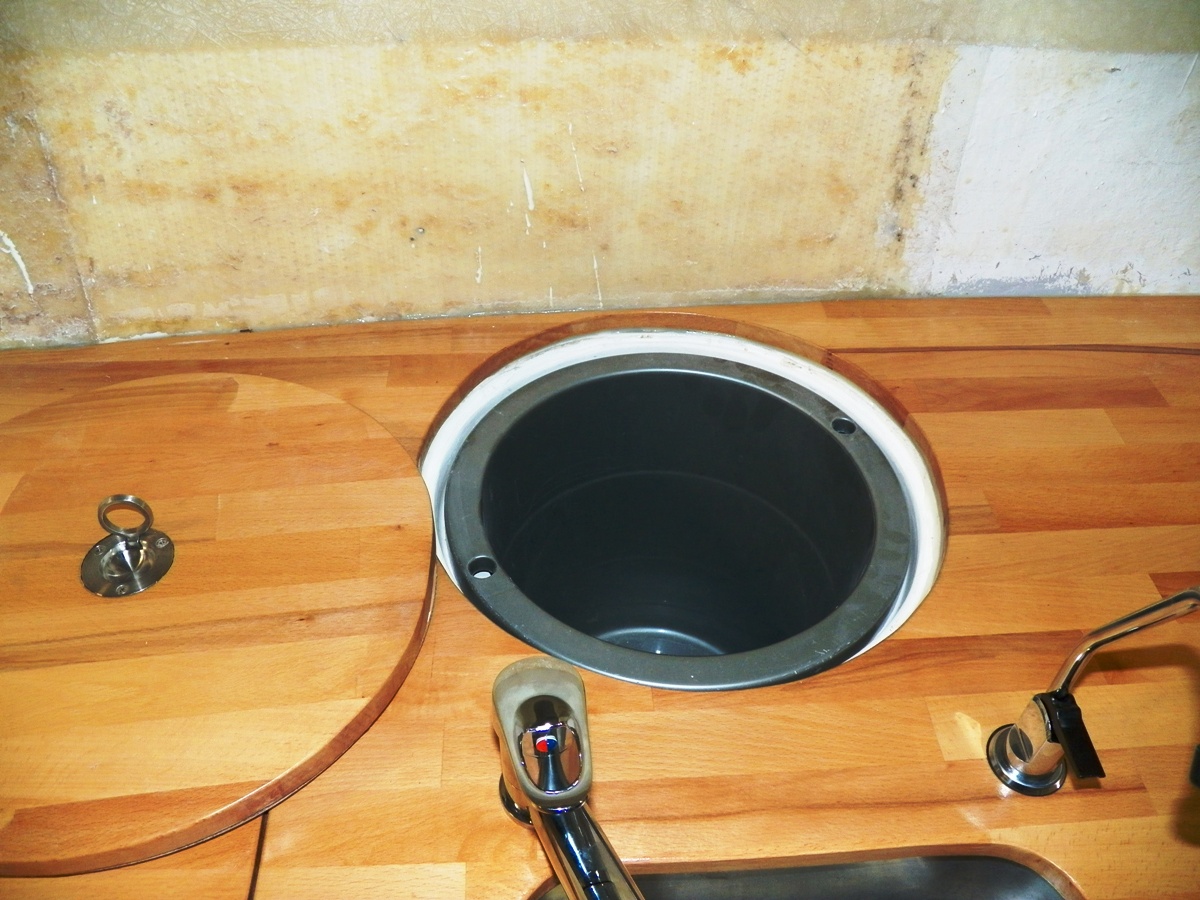 In the bathroom, shower assembly has been mounted.
Has to come off again so more flowcoat can be applied to the bulkhead.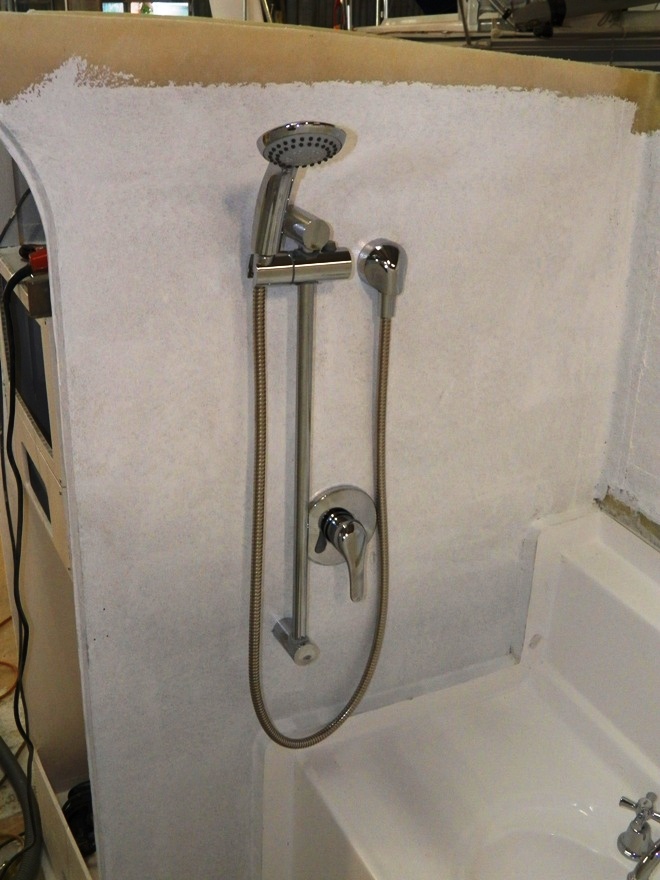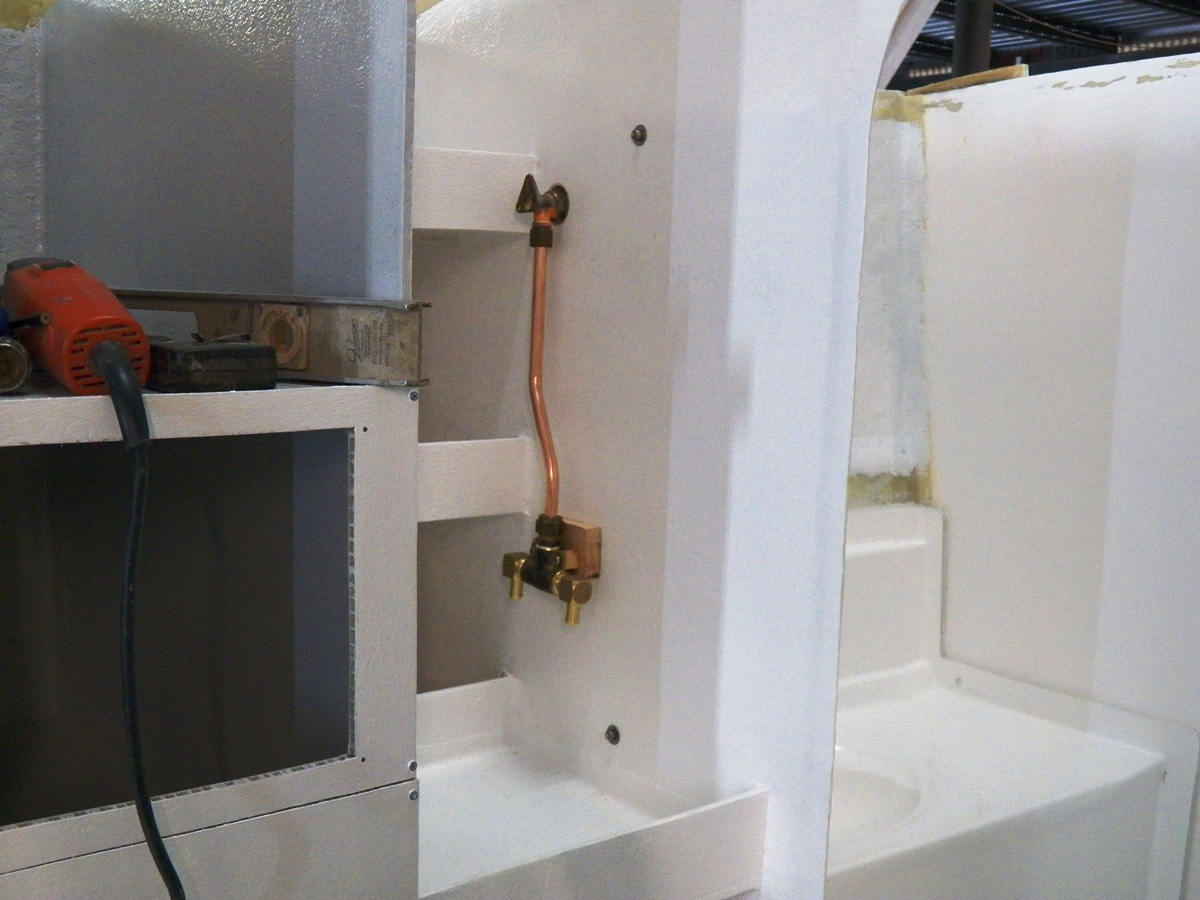 Hanging the engine in place to see how it's going to fit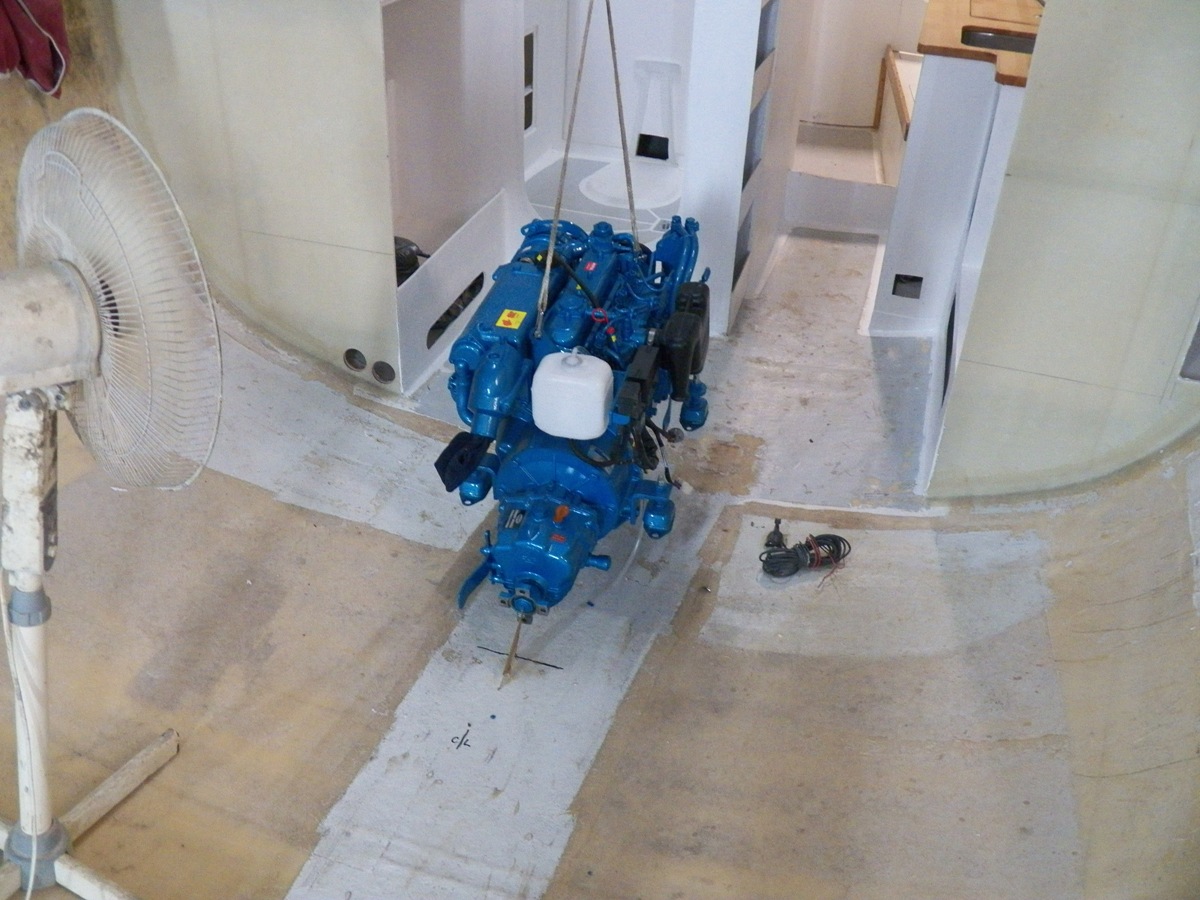 measuring the angle of Doug's engine mounts so we can get the shaft angle right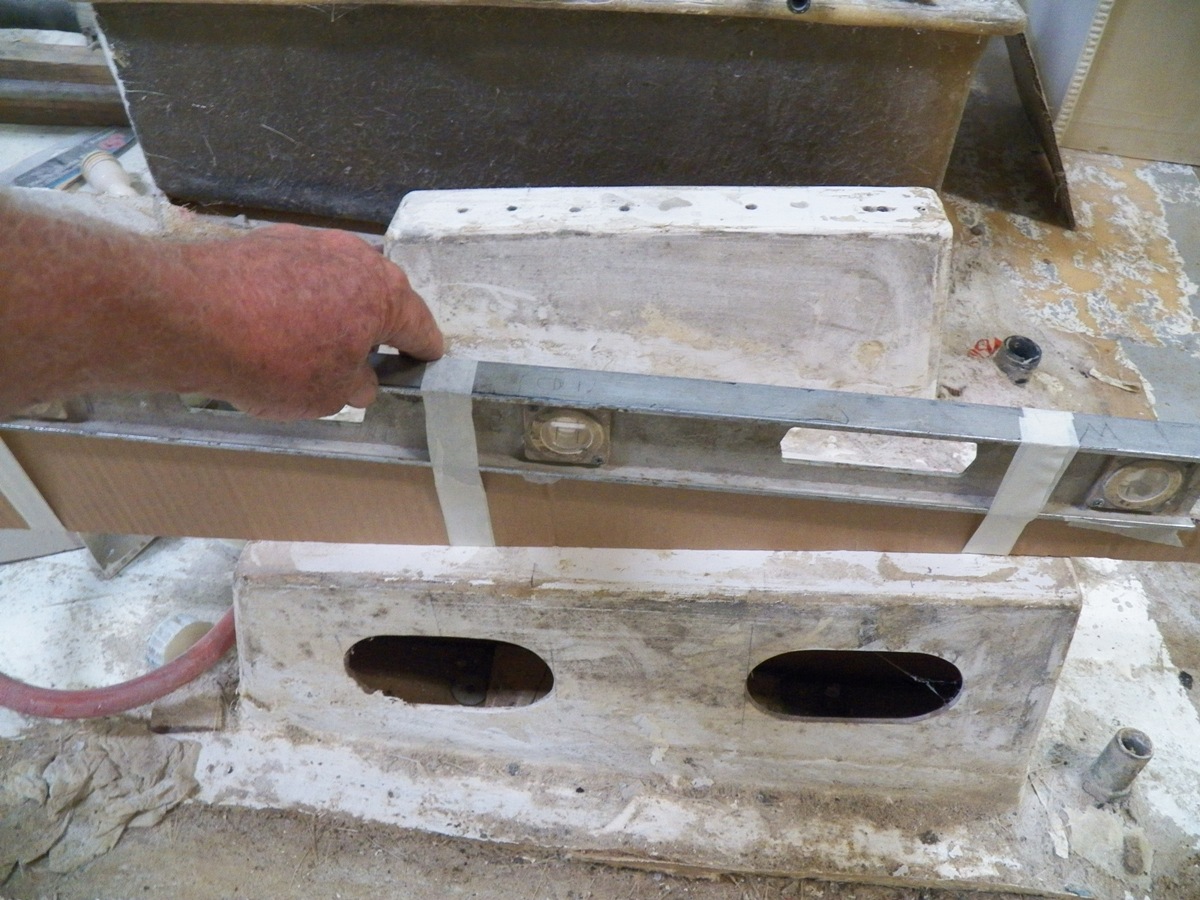 Now the engine is tilted back to the template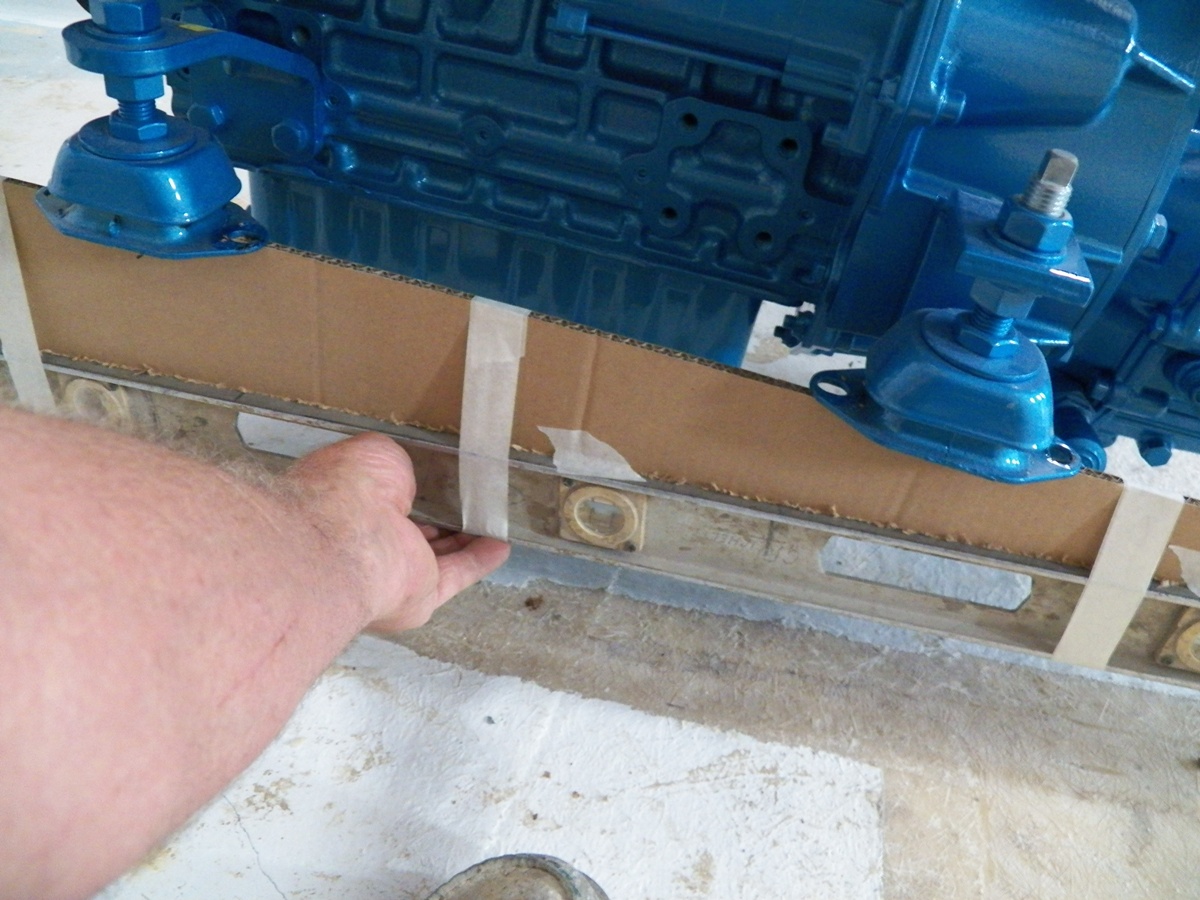 Now we have it at the right angle, we lower it to have the same height off the hull as Doug's shaft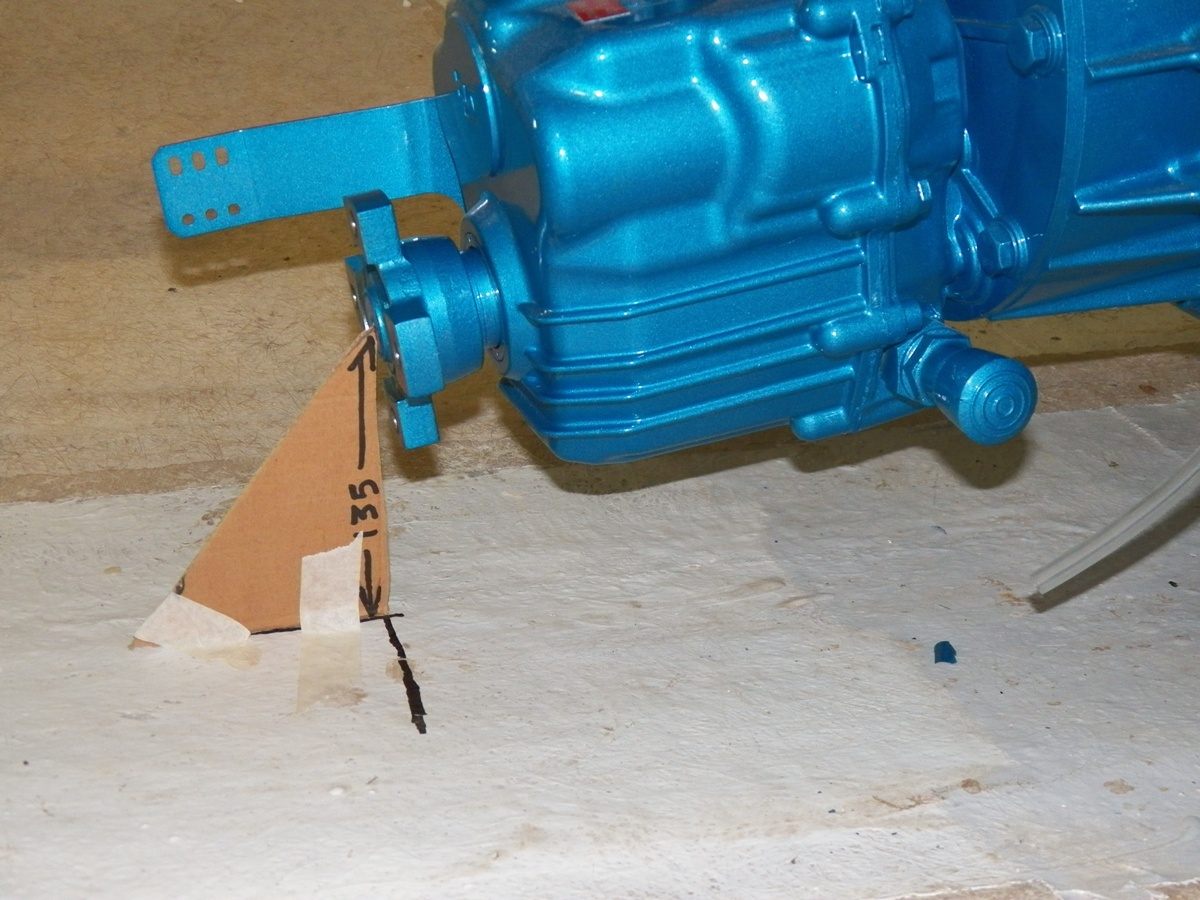 I ground the hull where the engine is going and then put some glass over it.
The glass is
600 g/sq m Chopstrand matt
600 g/sq m Double bias unidirectional glass
450 g/sq m chopstrand matt
450 g/sq m chopstrand matt
450 g/sq m chopstrand matt
450 g/sq m chopstrand skirt around the edge.
which is about 5.3mm thick.
Should add a lot of strength and stiffness to the area.
All up it should weigh about 14kg.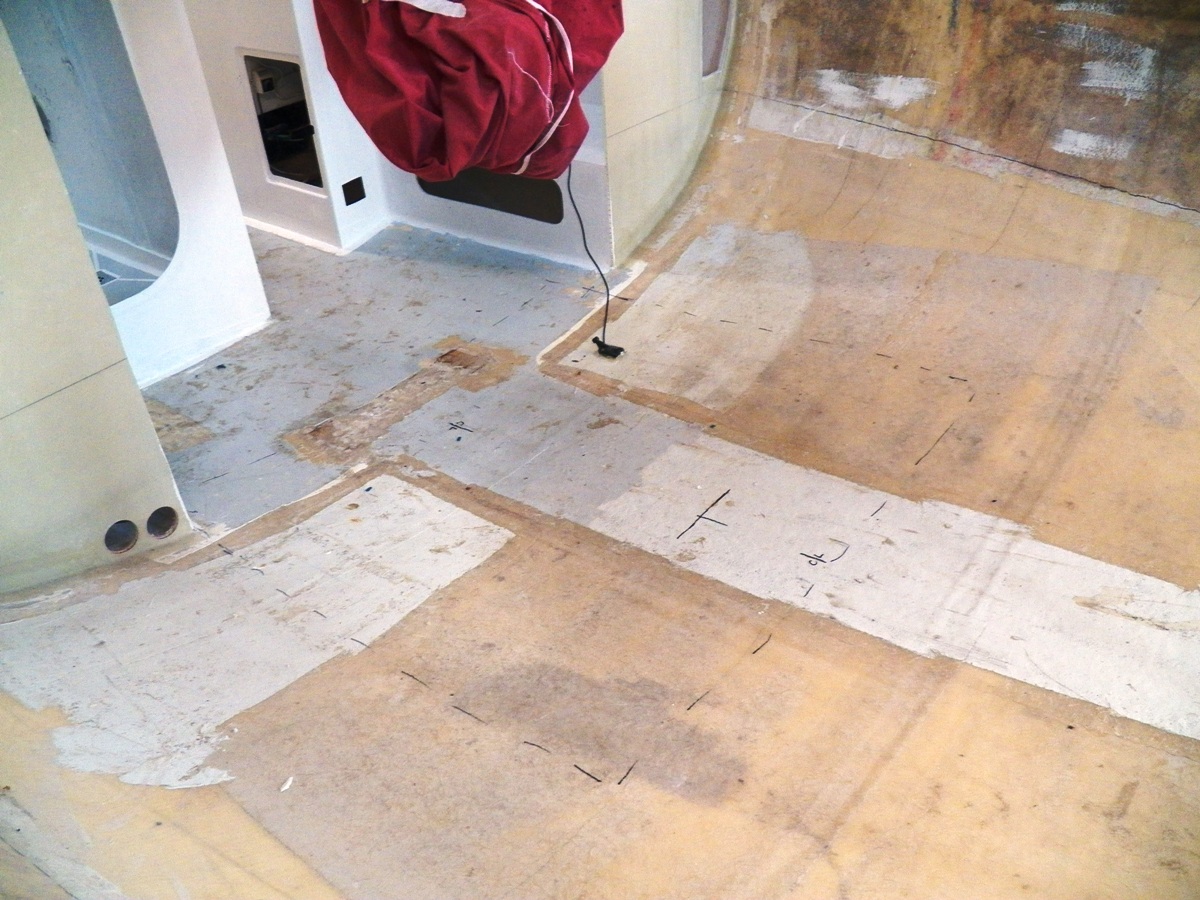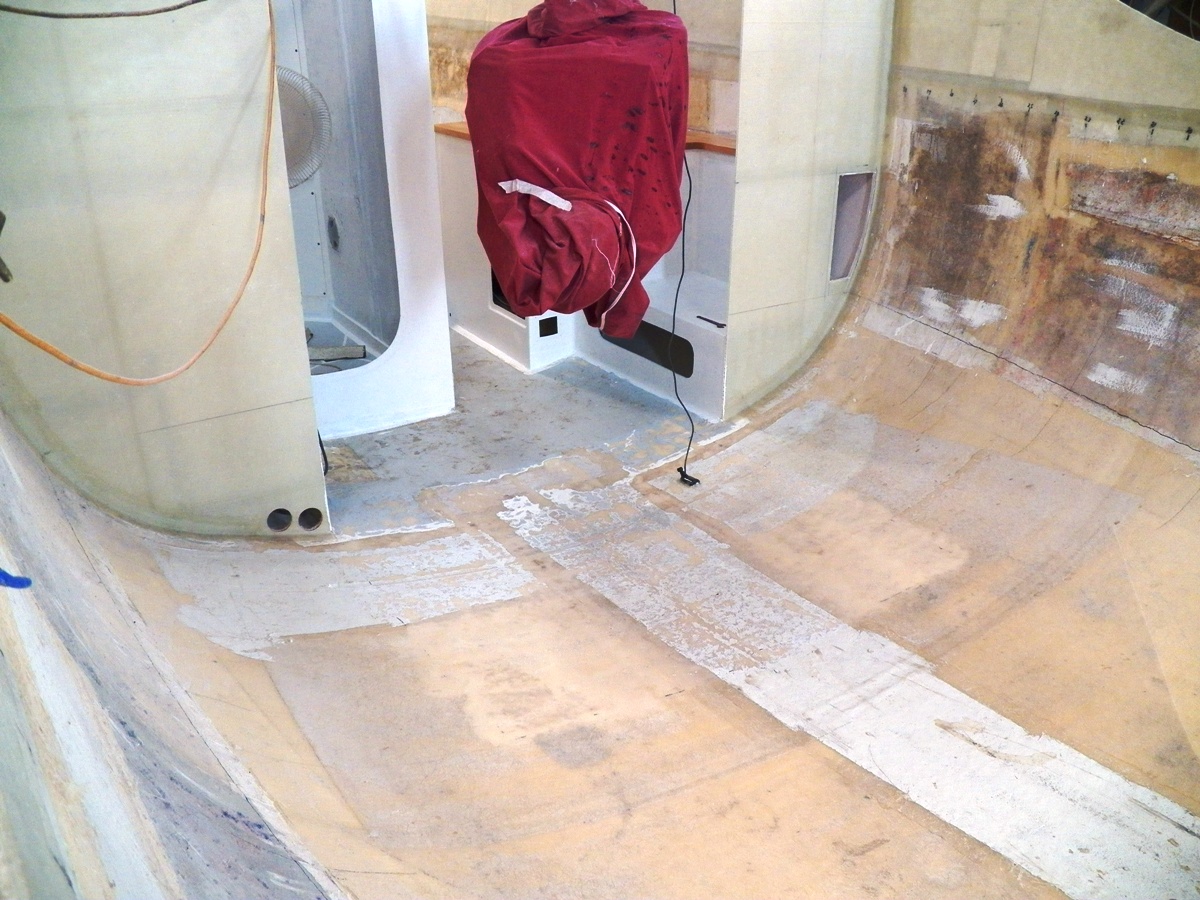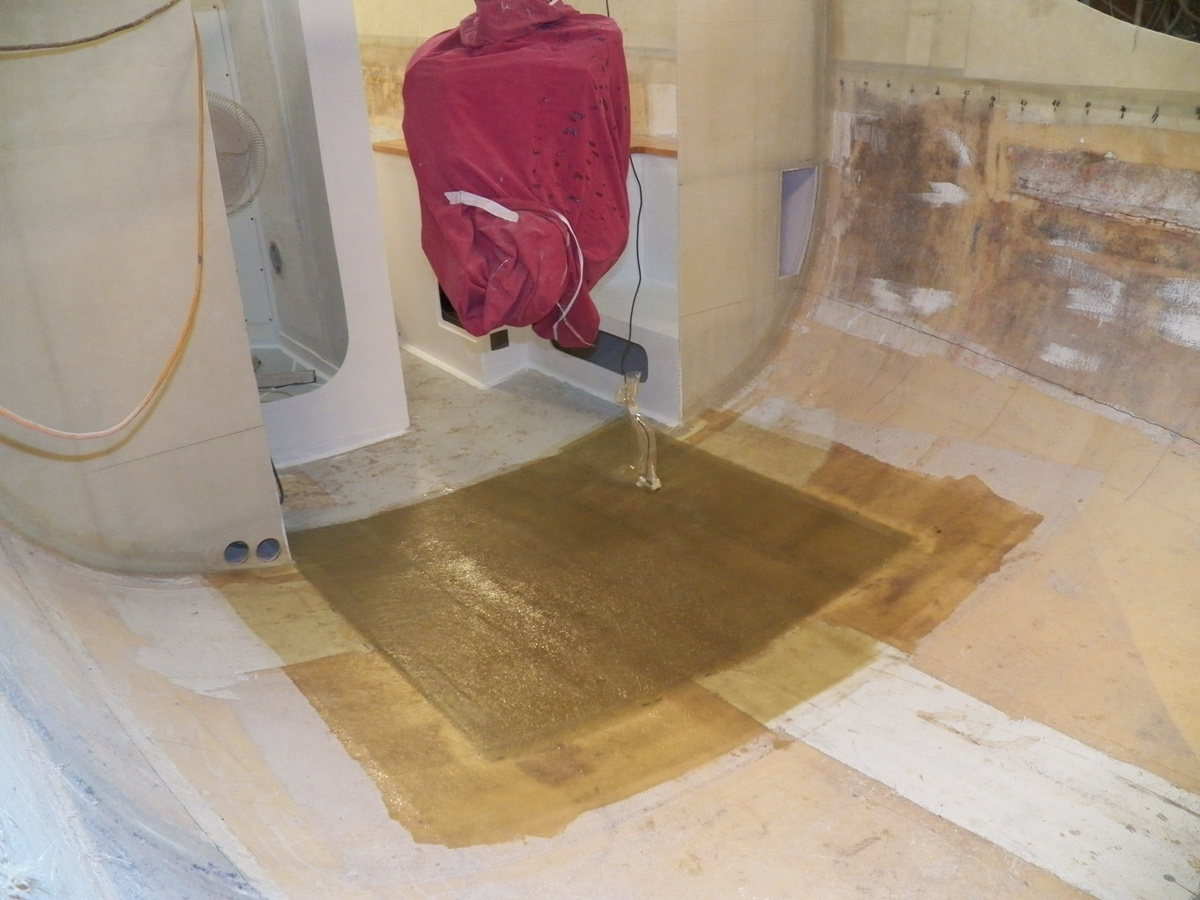 Ross 780 "Harmony"
We sold "Il Aquarii" and traded in "Harmony"which is a Classic Ross 780 Mk 1 from the early/mid 80's constructed from epoxy fibreglass over a Western Red Cedar Core.
Harmony was in good shape but the interior was a basic racing fitout with nice bunks and cushions but no galley or loo.
We have made a comfortable cruising interior and are currently working on the exterior.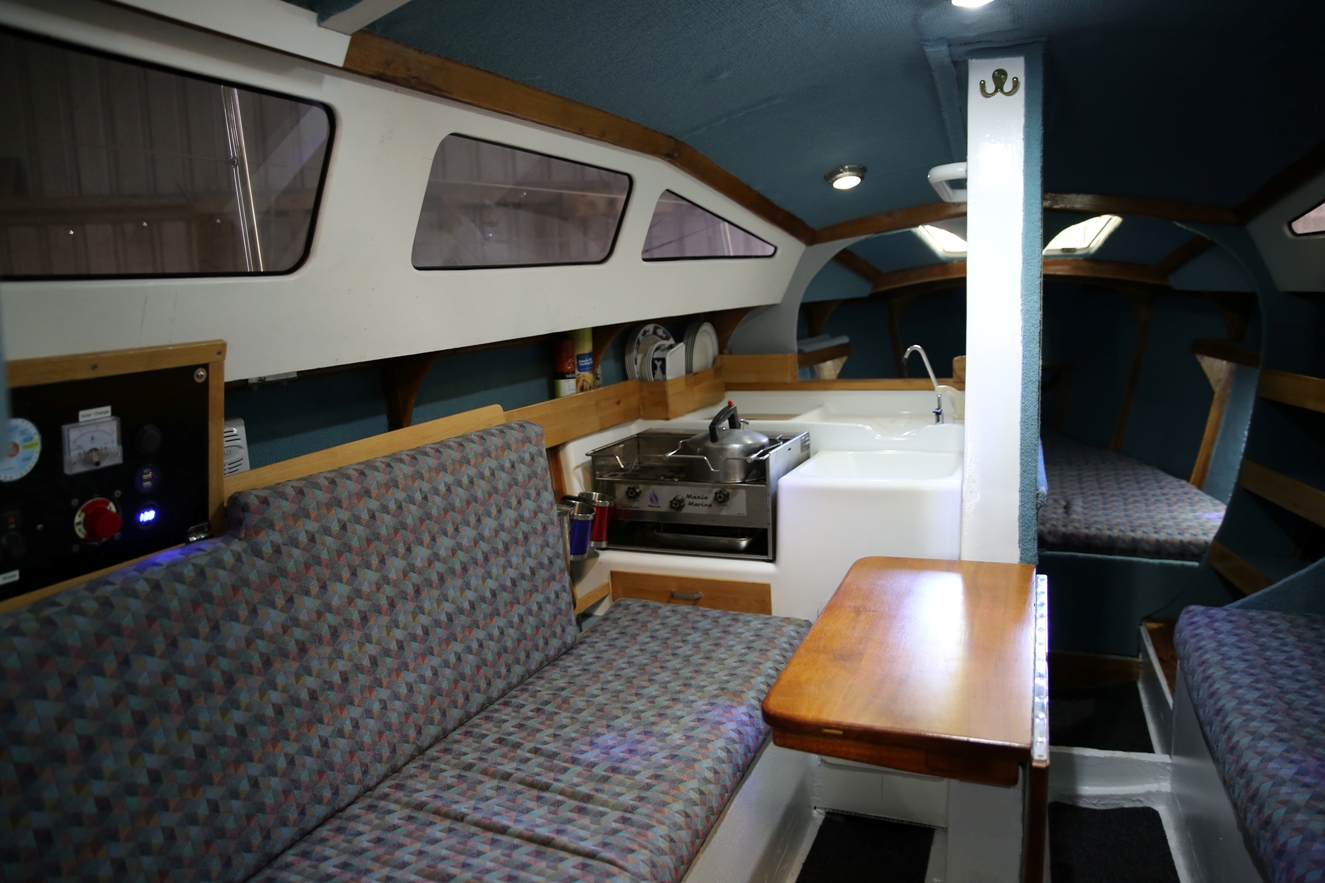 We have installed a classic Ross 780 moulded galley which has a large electric icebox.
The bulkhead through to the front cabin has been opened up so I can hand tea and toast through to the first class front cabin in the mornings.
There is a water pressure system and a house type filtered water tap with a filter.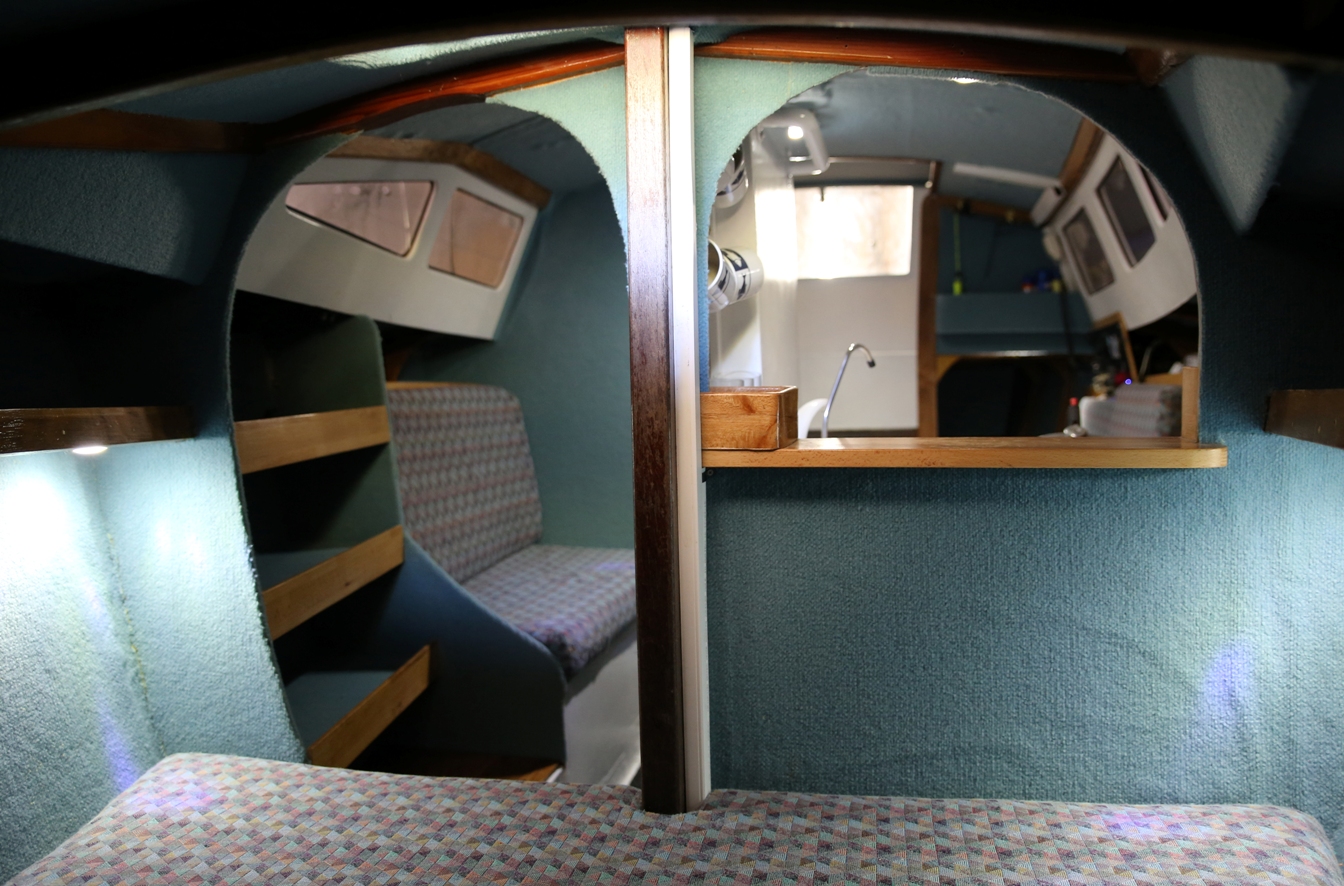 Shelves have been installed to lay out clothes instead of spreading them over the bunks as we previously did.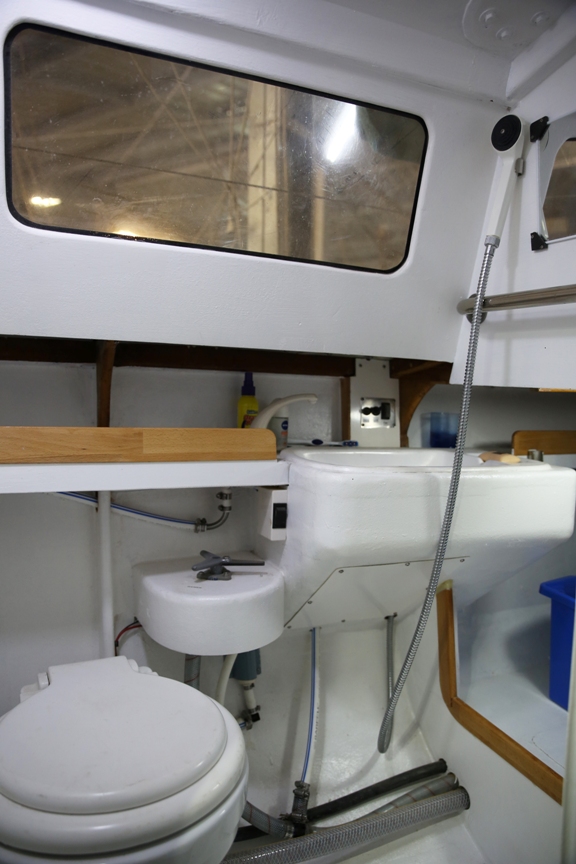 A small bathroom has been installed on the stb side at the aft end of the saloon, which features:
pressurized water to the sink
Electric toilet
Hot shower with 2 way valve and electric pressure pump
Powerful exhaust fan
Electric pump drains the floor when the shower is in use
There is a large storage area aft of the bathroom with opening doors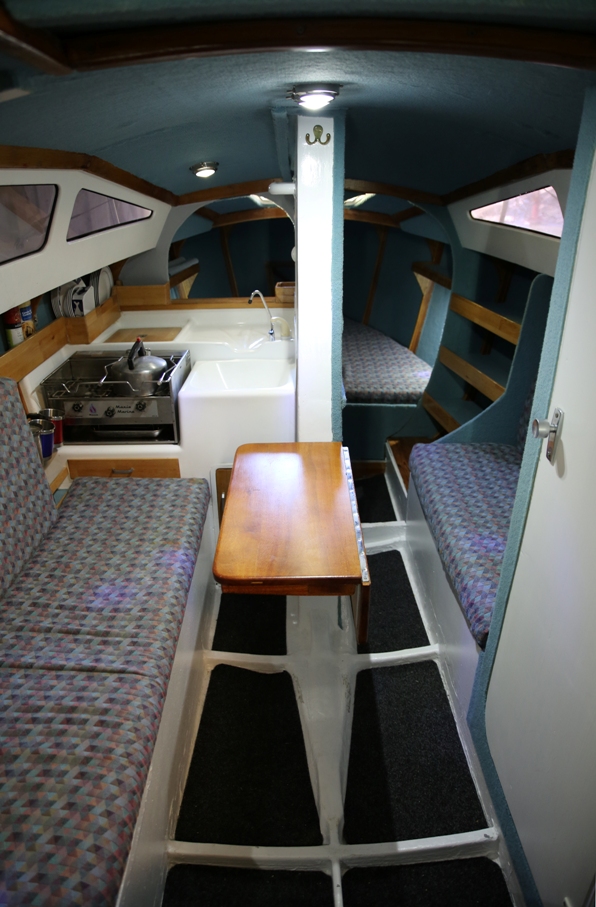 there is a table with folding stb side.
The floor has been sealed and carpeted for maximum headroom.
LED lights throughout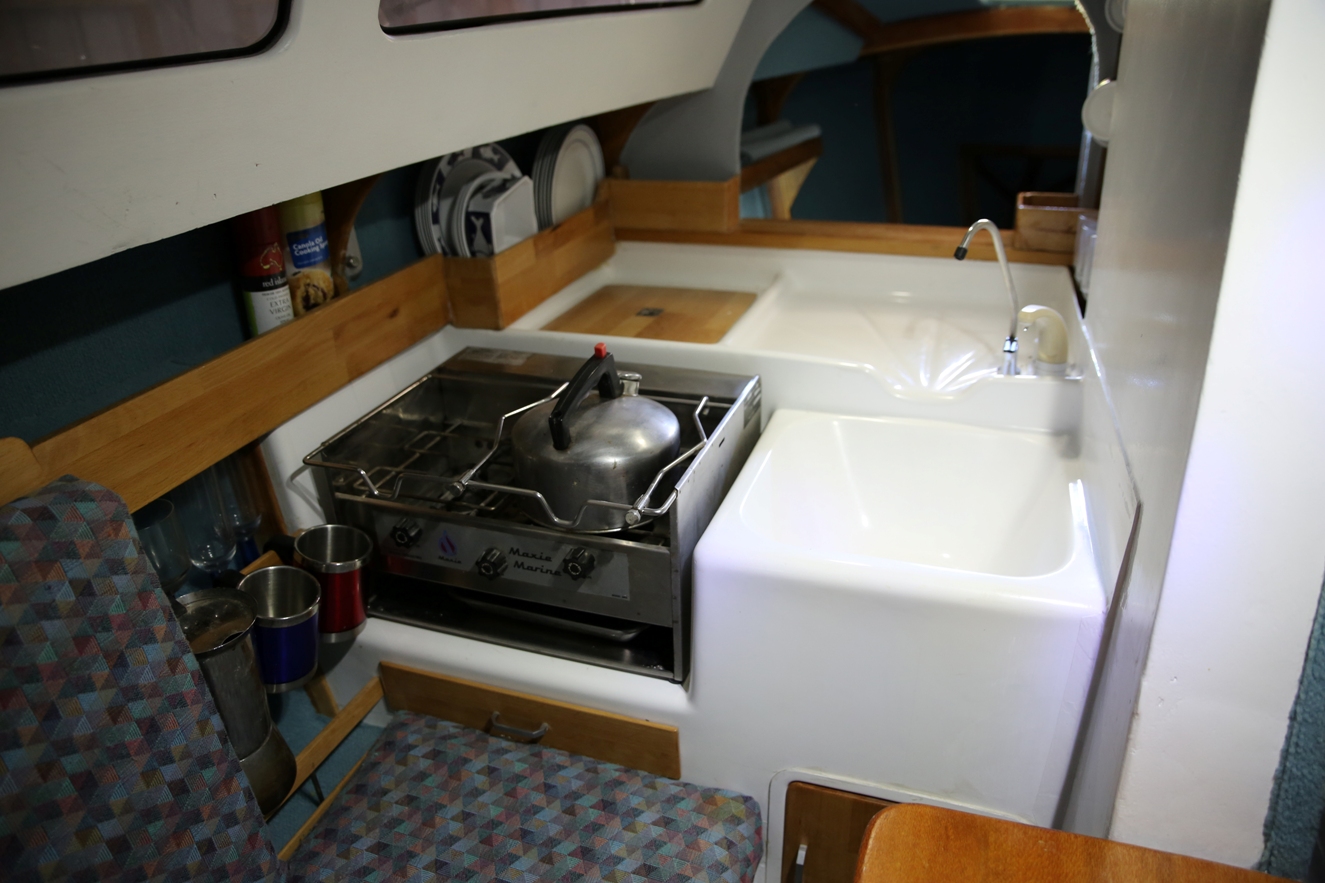 There are wooden storage shelves around the galley and a cutlery drawer.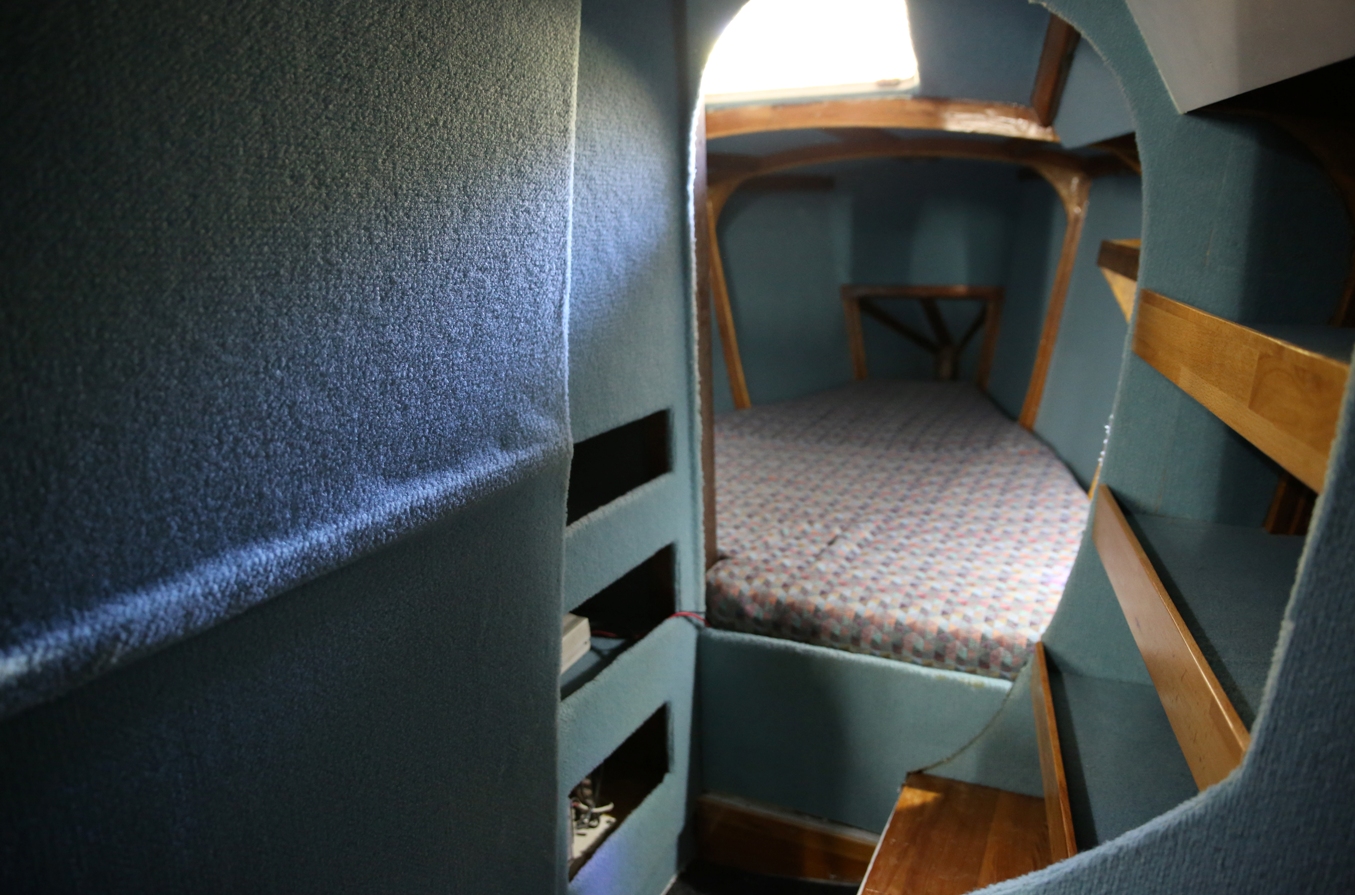 Storage has been built in in front of the centrecase as well as the shelves aft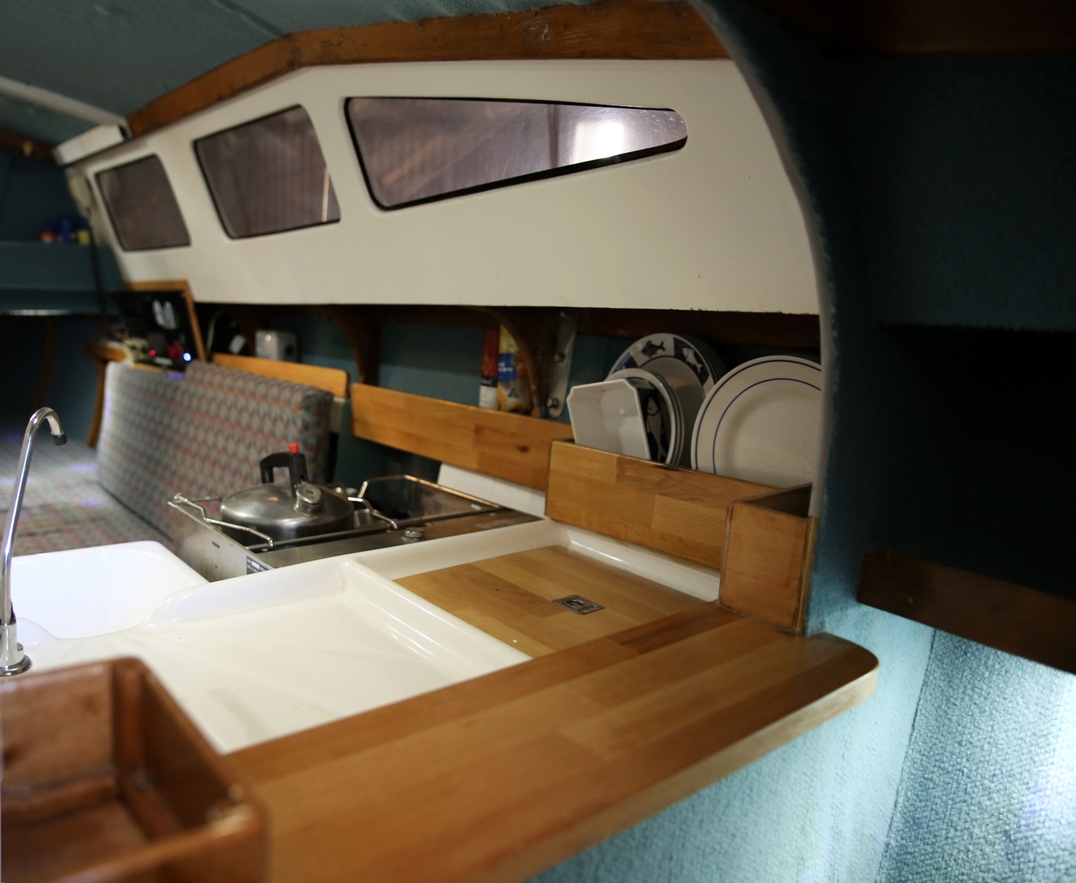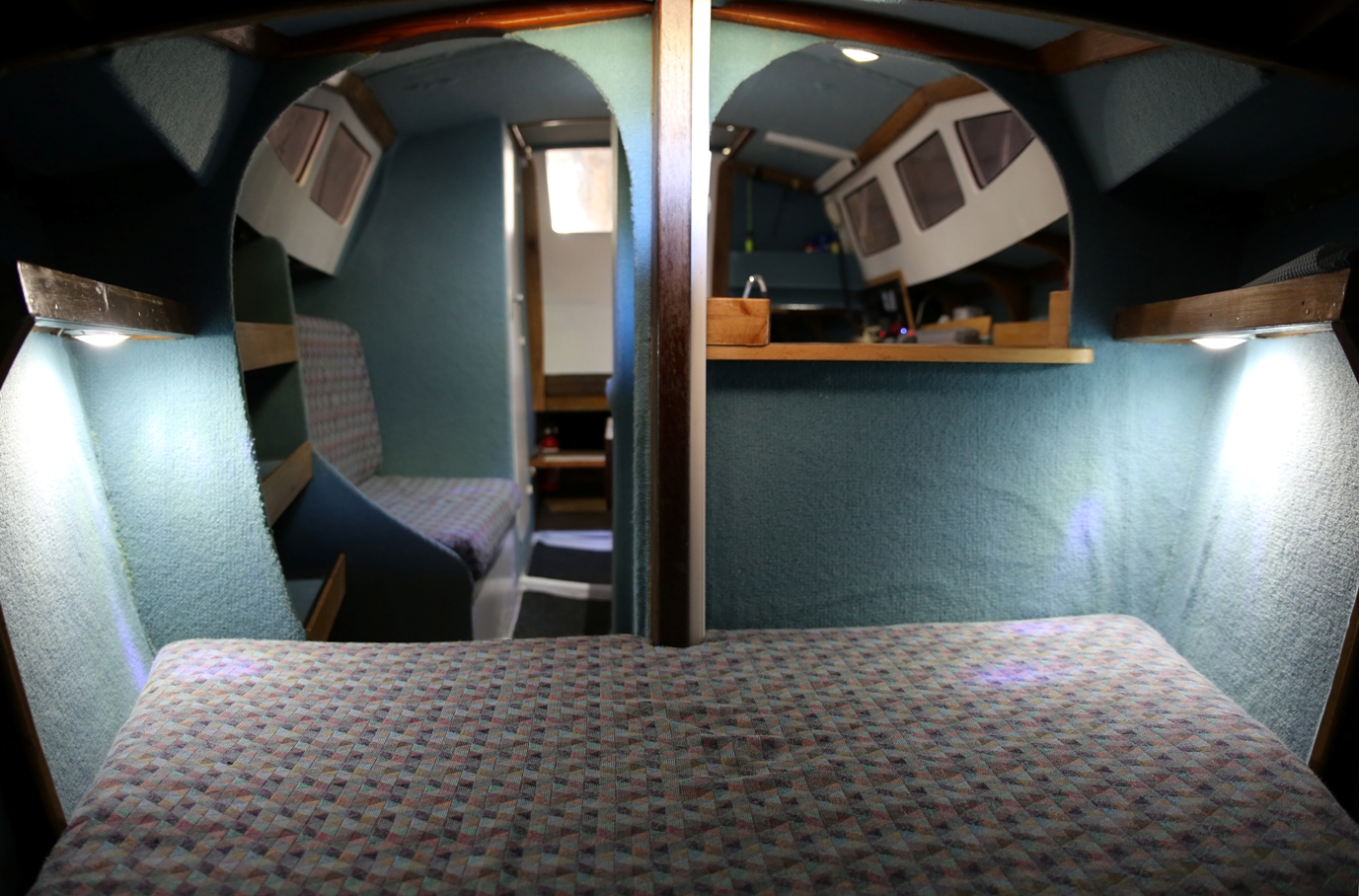 large front v berth with reading lights on each side.
All lights are LED.
Ross 780 e (Mk 4)
New Ross 780 Mk4 8.2m yacht.
Note: (Even though the boat is now 8.316m [27ft 3 1/2ins] long, it's still a variation of the older 780, so we have decided to keep the name Ross 780 to avoid confusion with the Ross 830.)
The 780 moulds have been altered to improve the cruising abilities and features of this yacht.
The hull and deck have been lengthened to 8.316m. This gives us an extra 200mm of length to the hull in the galley/bathroom area, and an extra 200mm of length to the cockpit.
The keel is approx 100mm longer to improve stability.
The performance may be slightly enhanced by the slight increase in WL length and stability; on the other side of the equation is a bit more windage due to increased freeboard.
After 68 Ross 780's made since the 1980's, we're officially 'retired' now and the 780 isn't still in production. However we intend to keep making a small number of boats to be sold as fully fitted yachts, albeit fitted to a fairly basic stage.
Here are some pics of the yacht.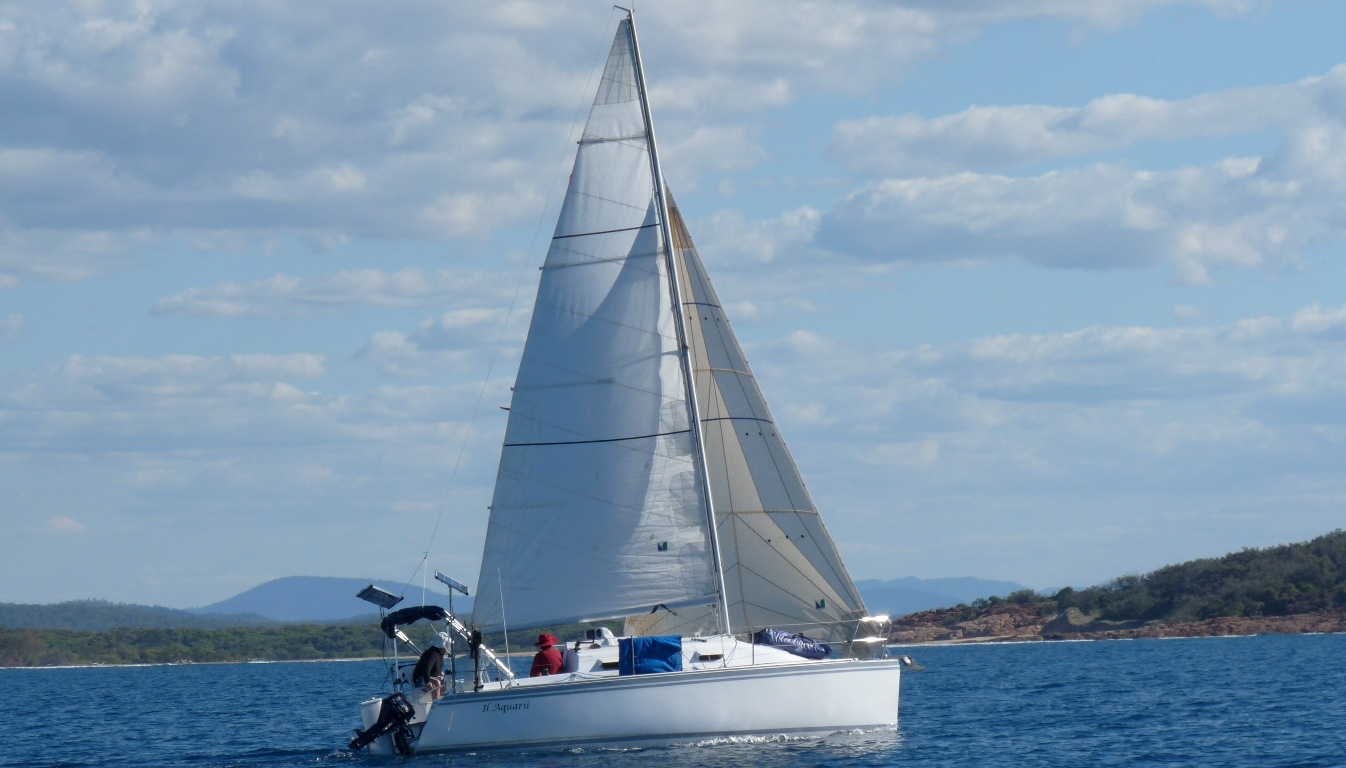 The "backsail" shown below prevents the Ross from swishing from side to side when at anchor, which is an annoying habit of these boats in a breeze. It can keep the occupants awake and put strains on the anchor rope.
Keel and rudder must be up for the backsail to work.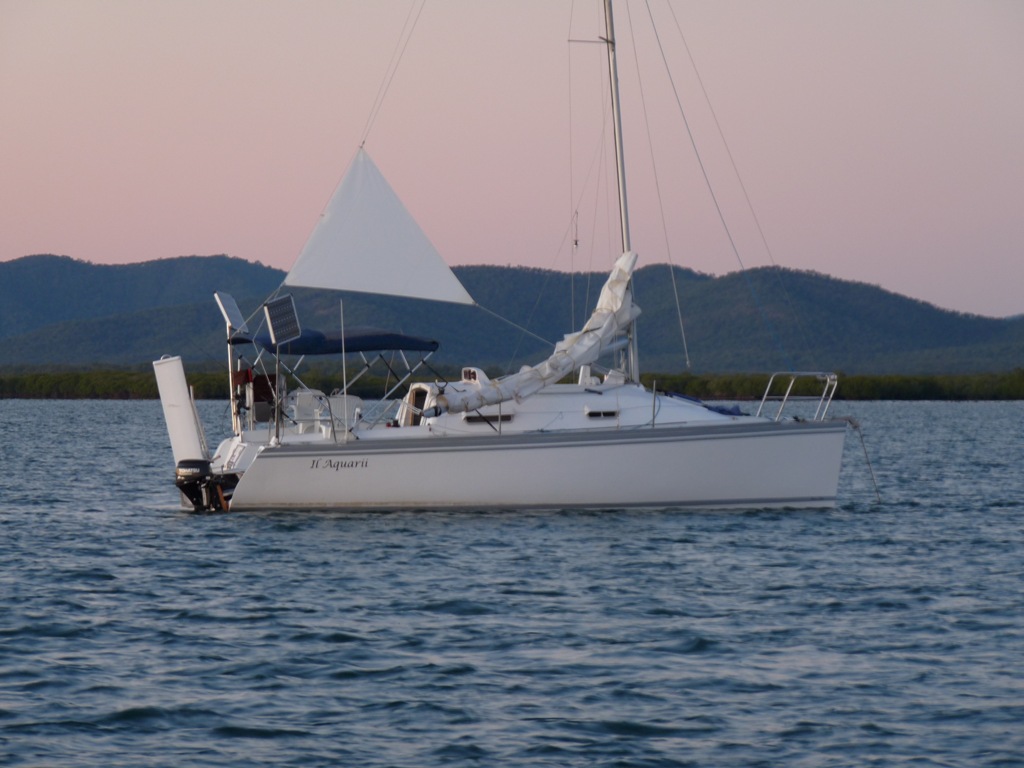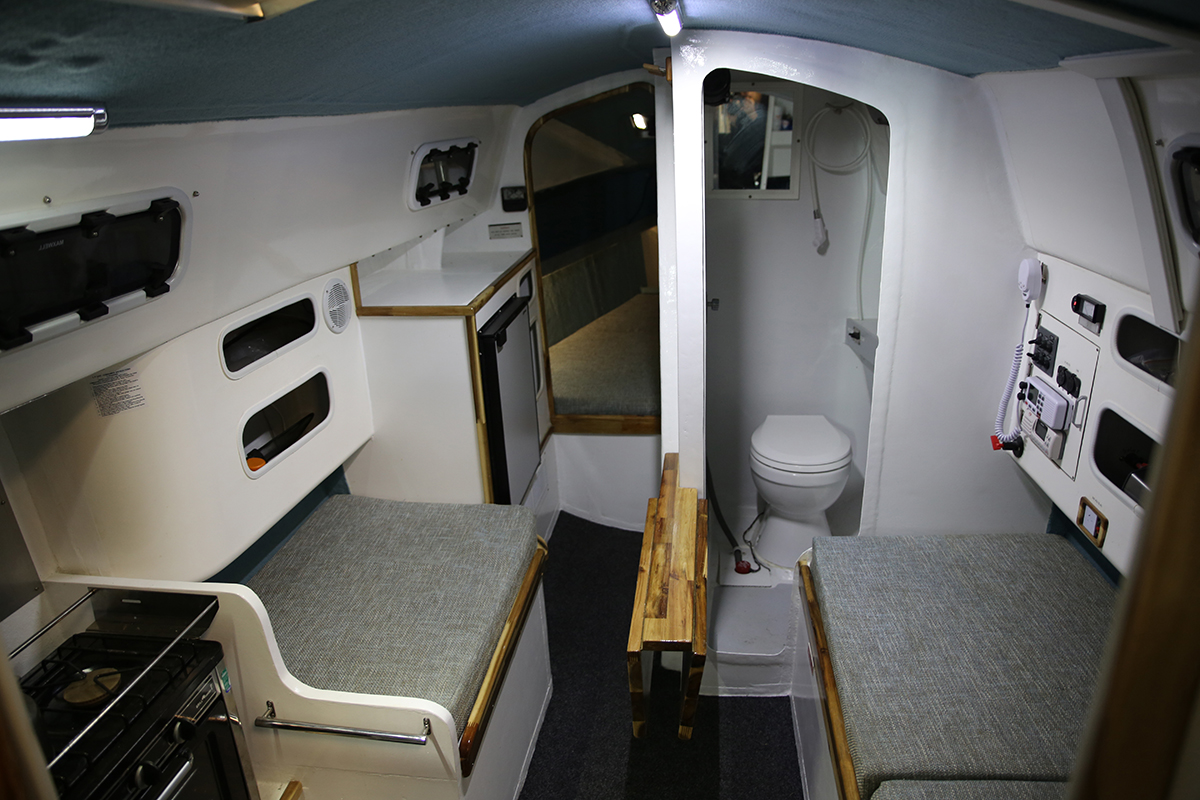 Front opening fridge is surrounded by thick insulation on sides, back, top and bottom, reducing its battery consumption to comparable with a top opening fridge.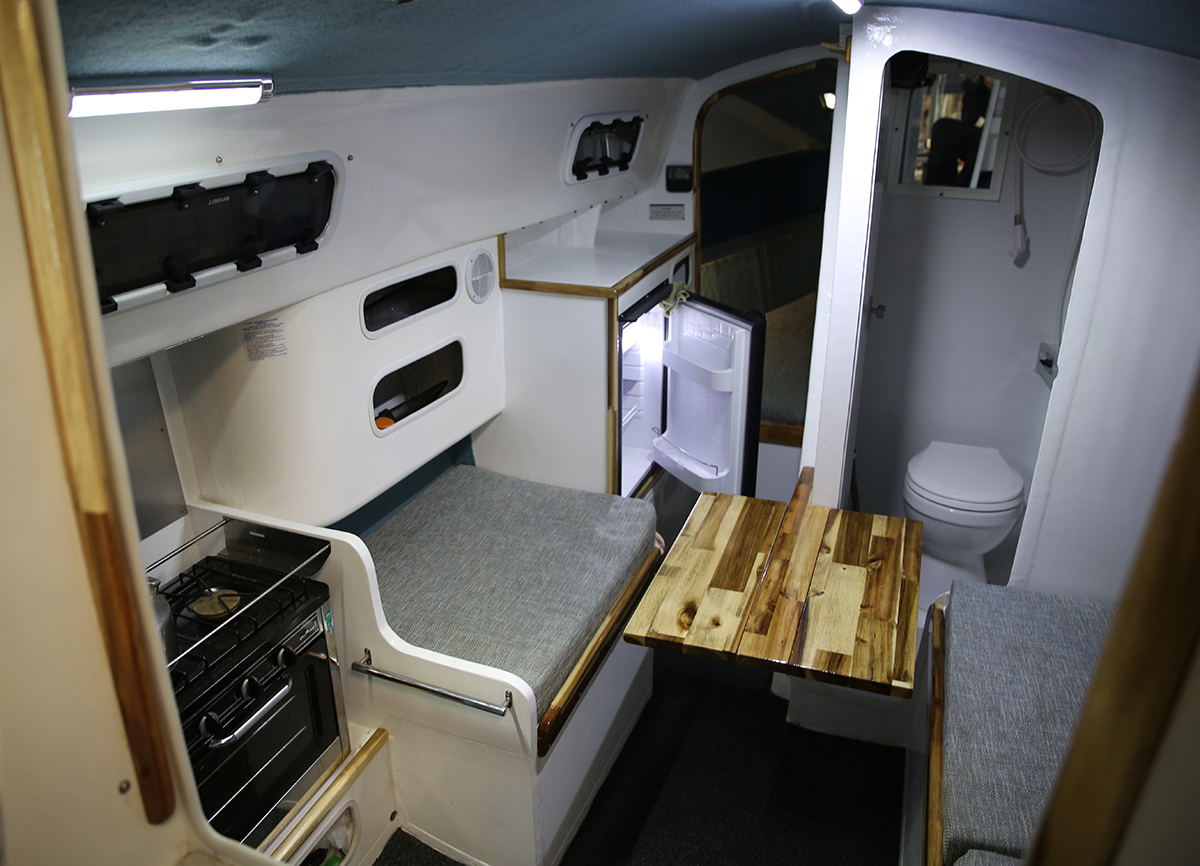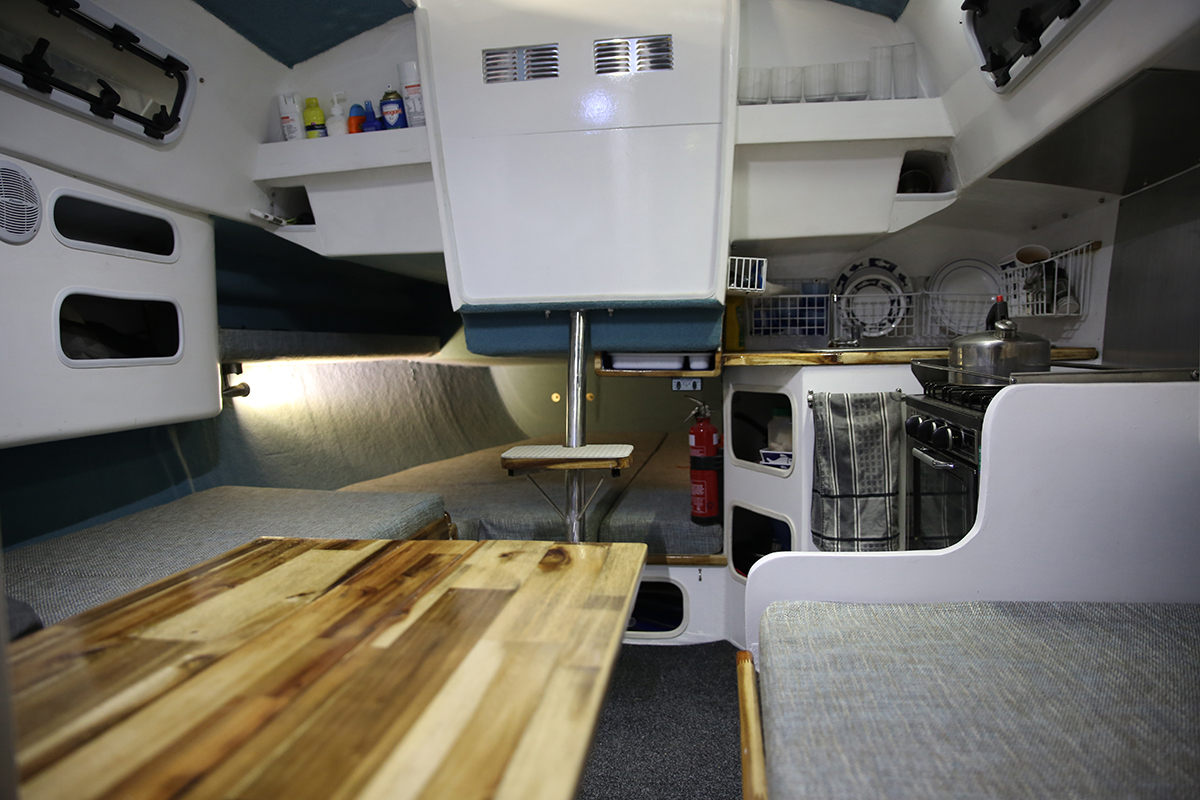 Latest gas detector with instant solenoid turnoff if any gas is detected. Makes the gas stove a safe option.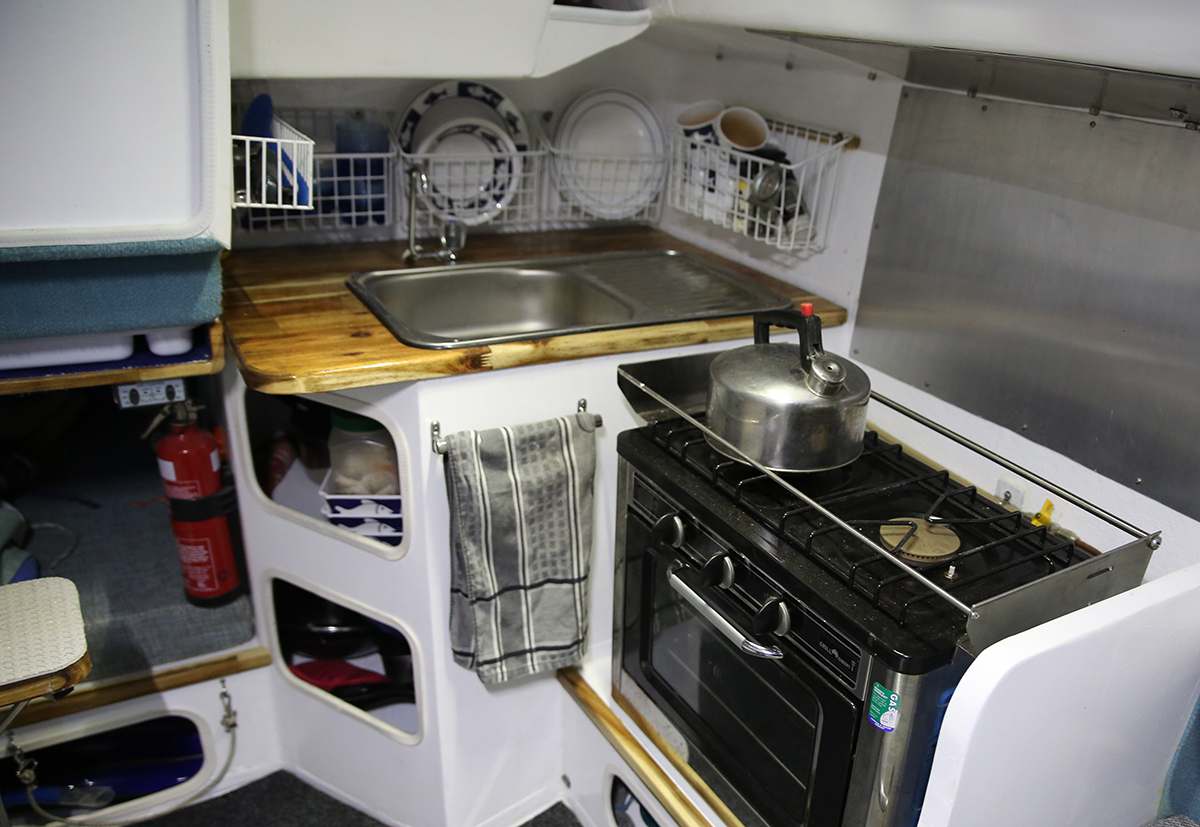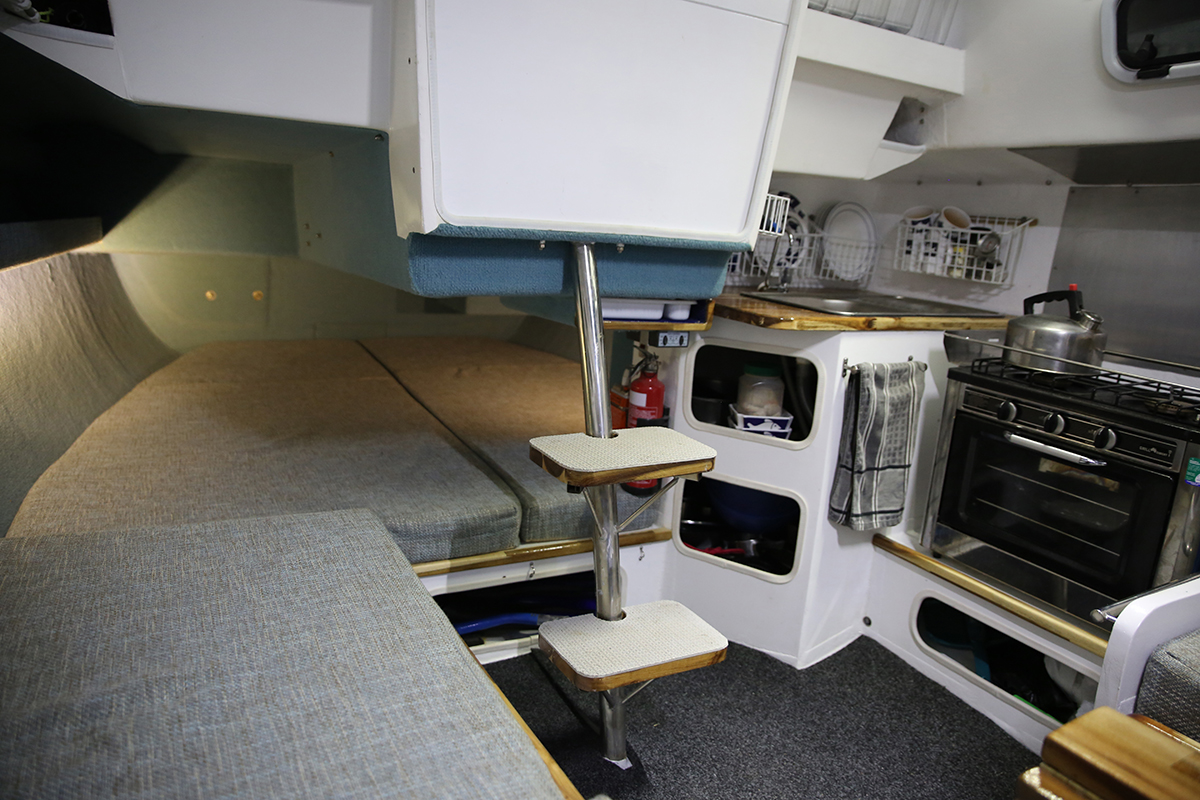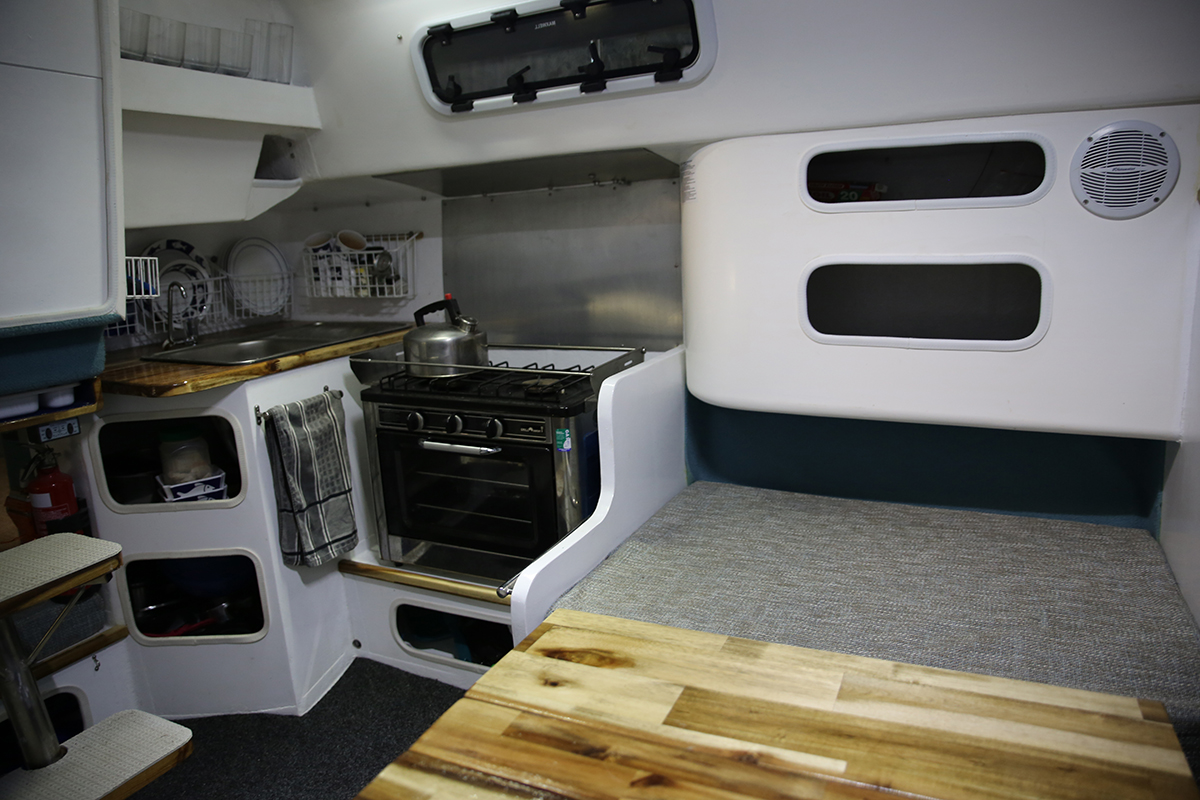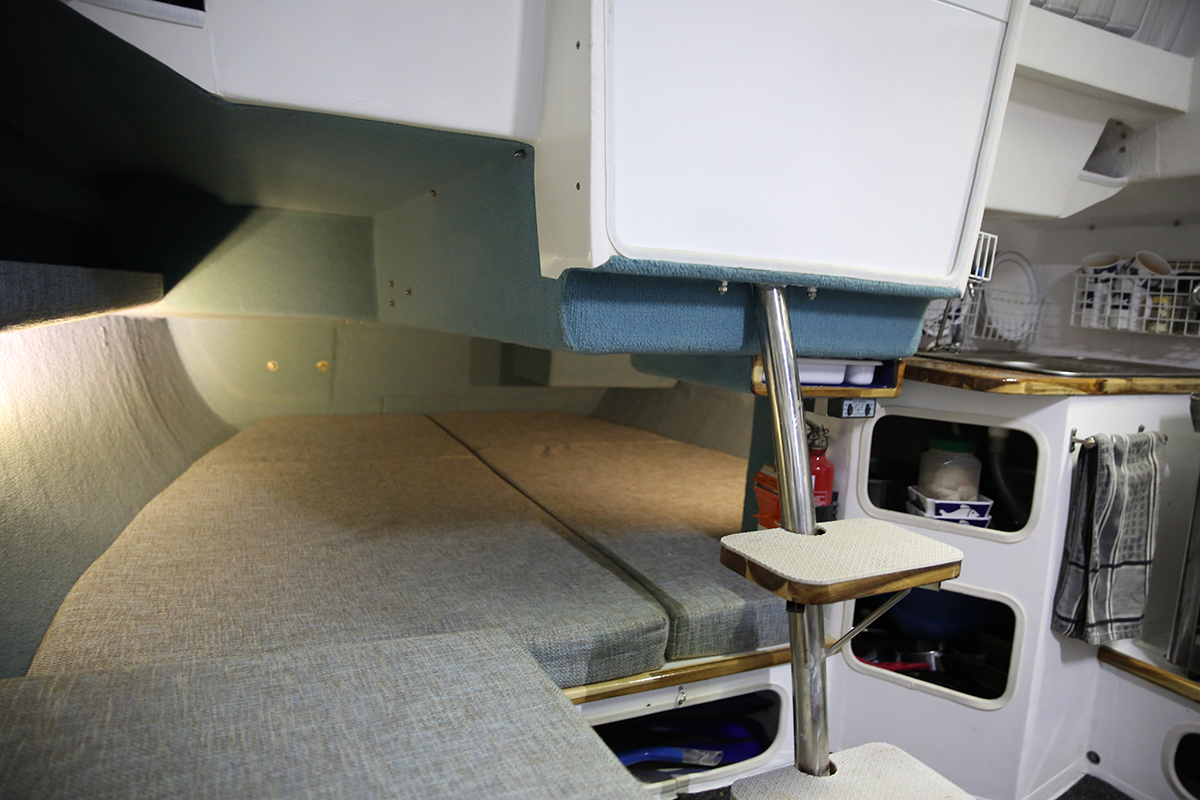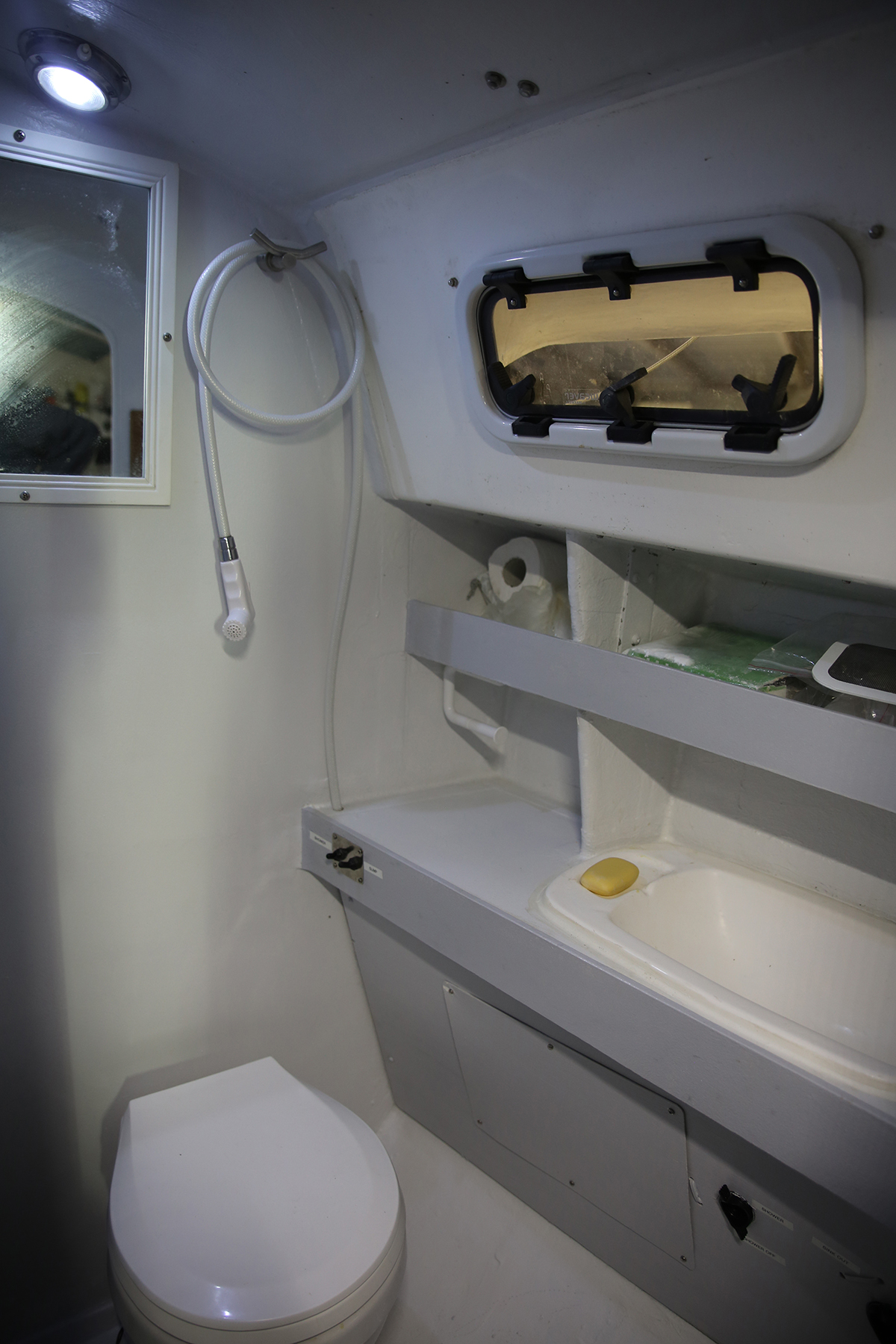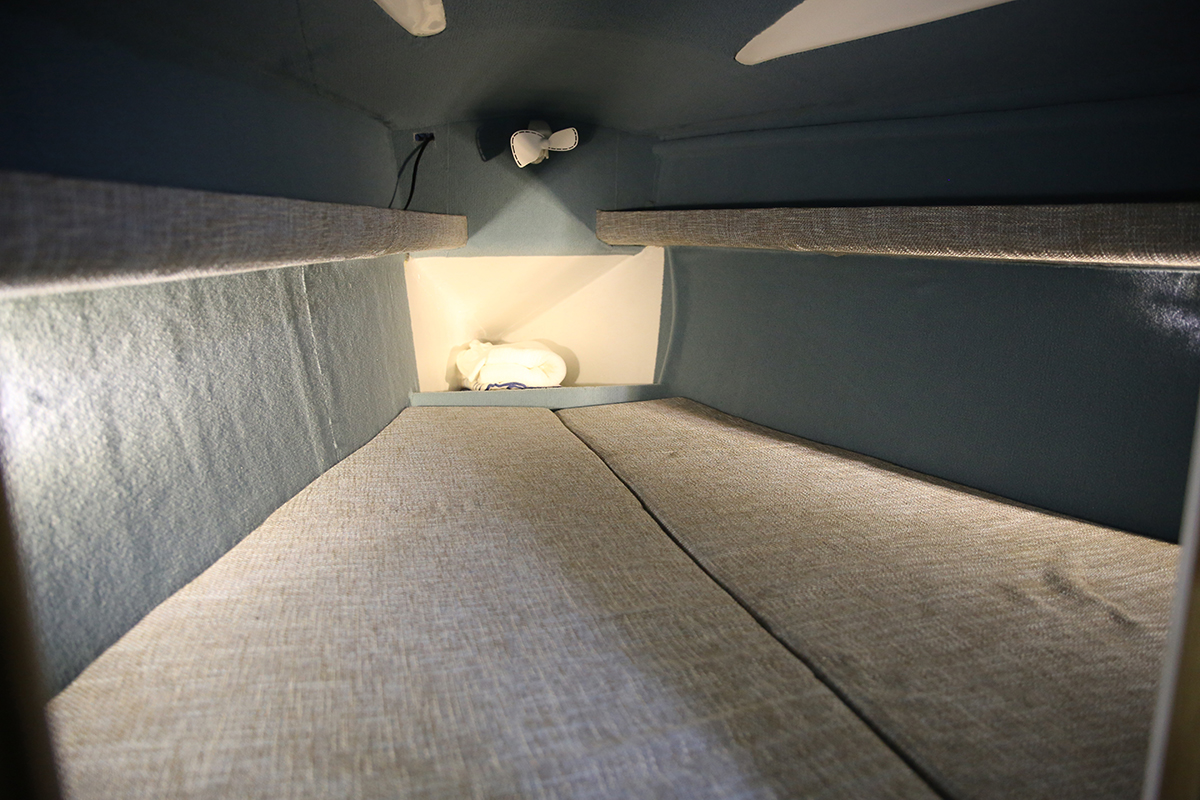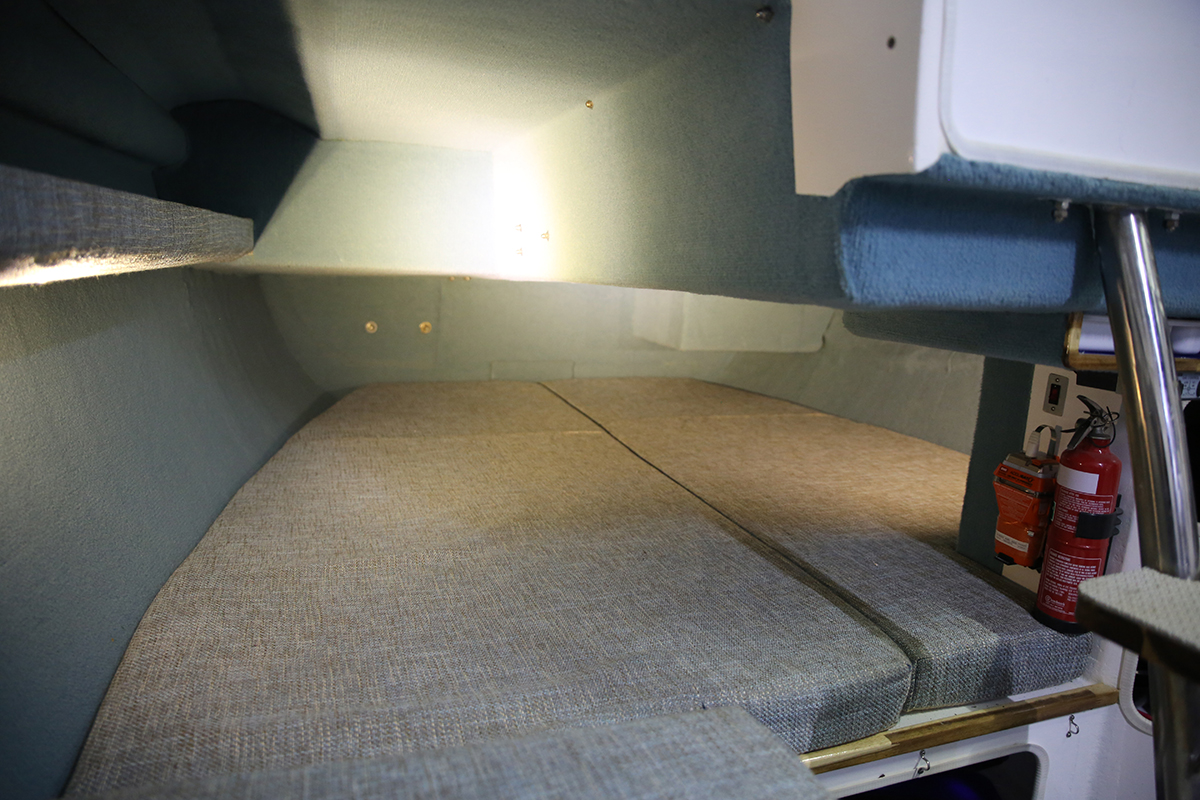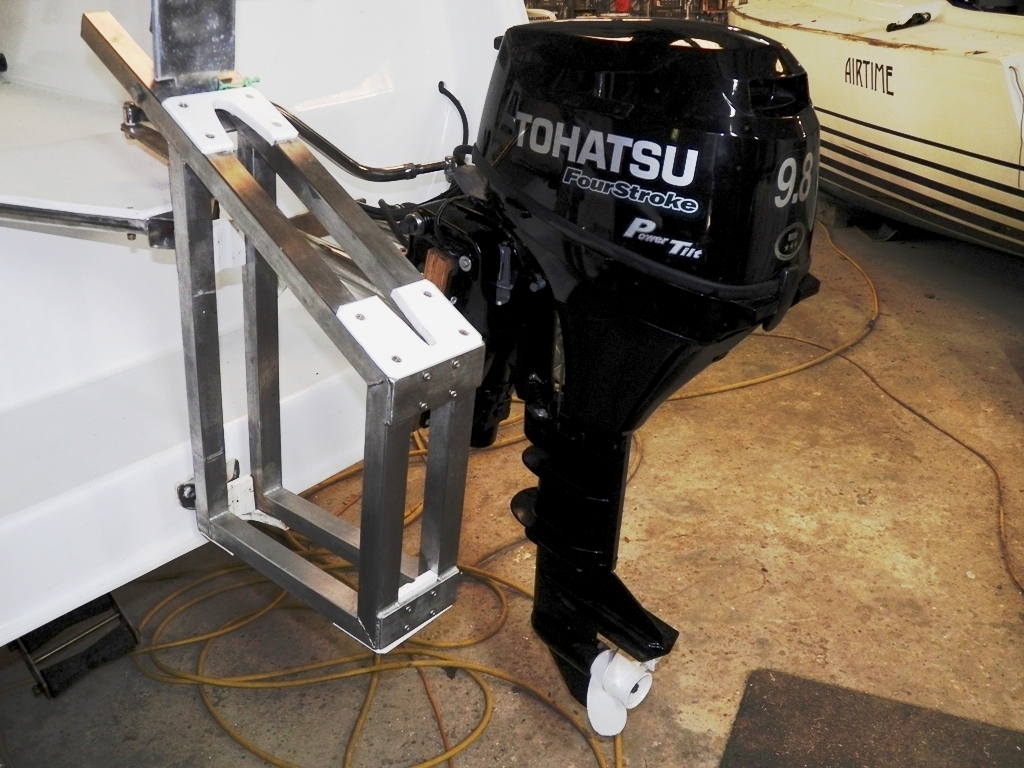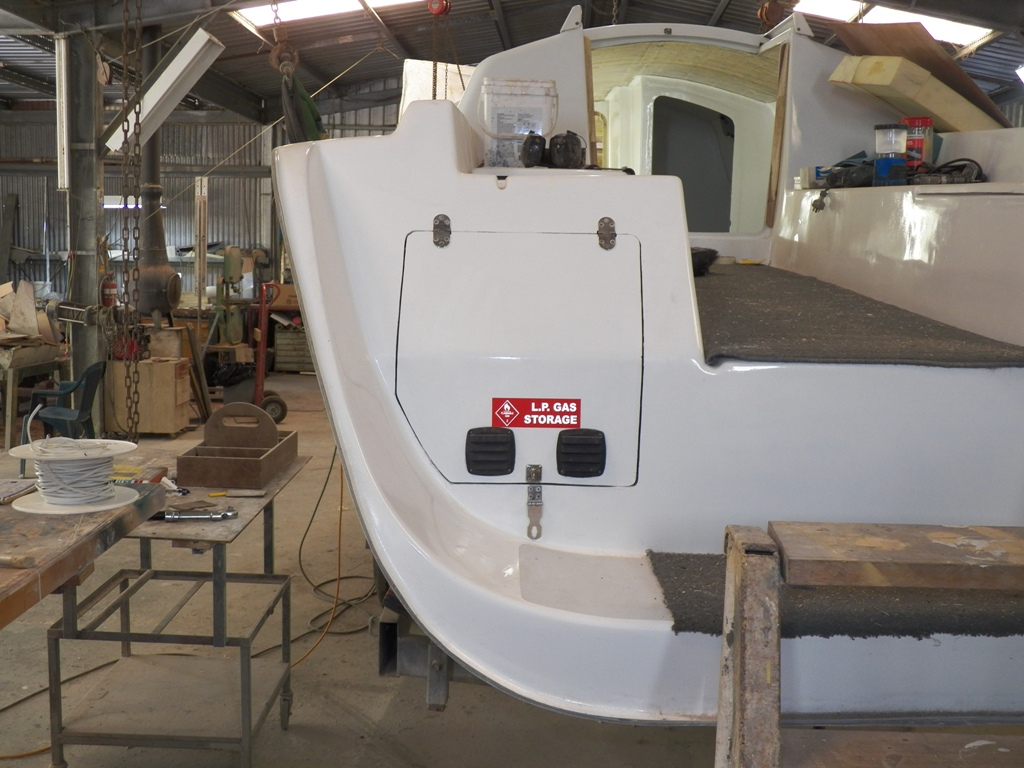 Ross 780 Earlier versions
The Ross 780 has been a quiet achiever in the trailer yacht scene in Australia, with so far 67 boats being made since the mid eighties.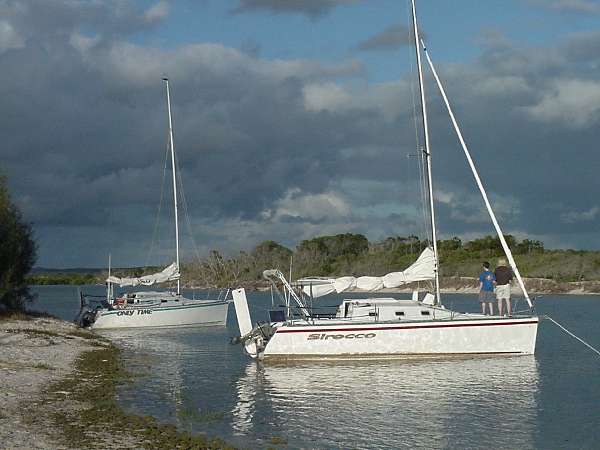 Sirocco and Only Time in Coongul Creek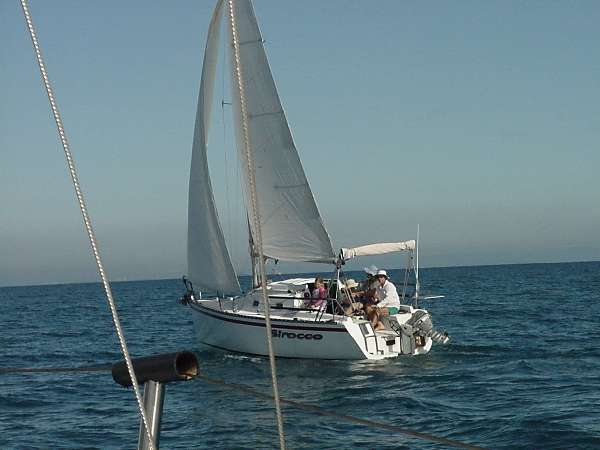 Sirocco sailing across the bay.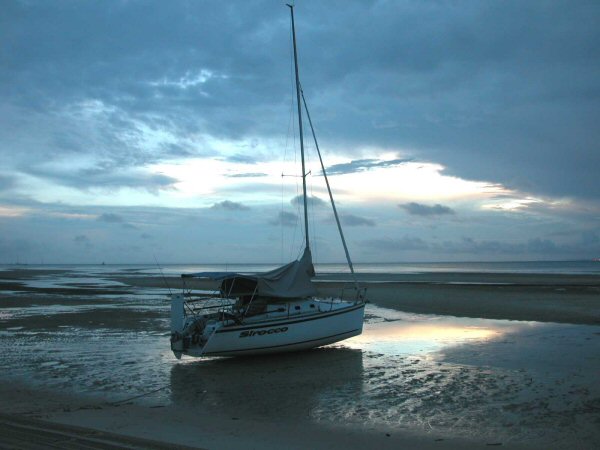 Sirocco at Big Sandhills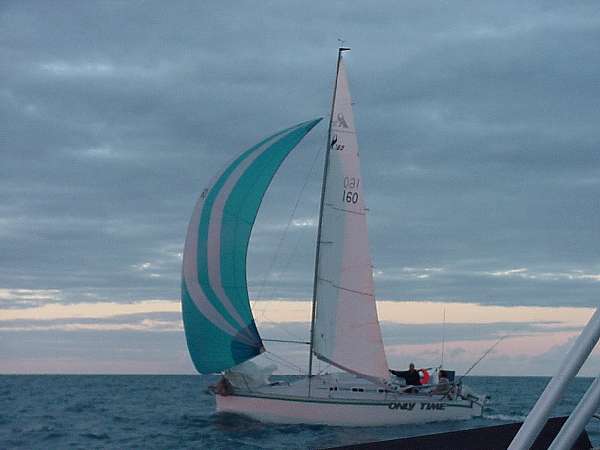 our last Ross 780 before "Il Aquarii" , "Only Time", crossing Moreton Bay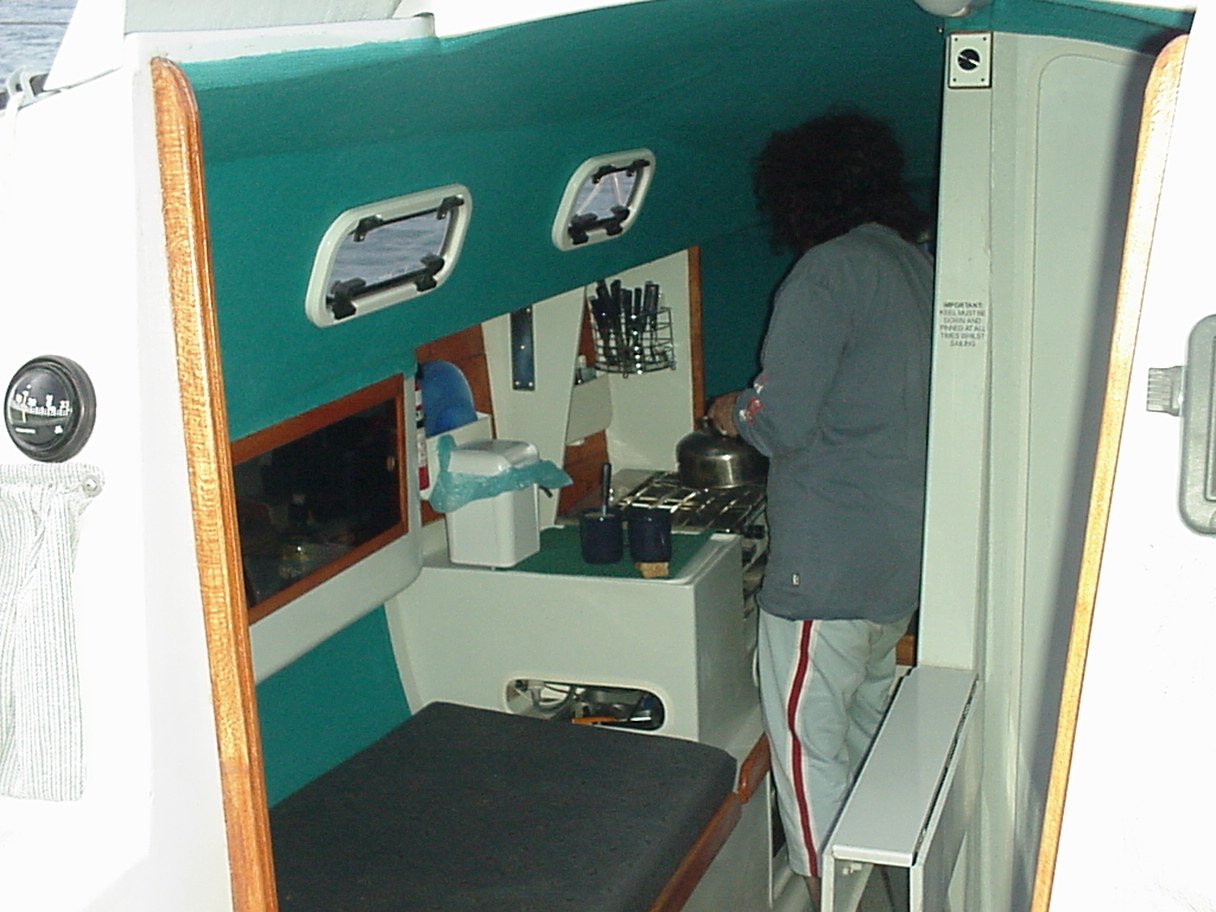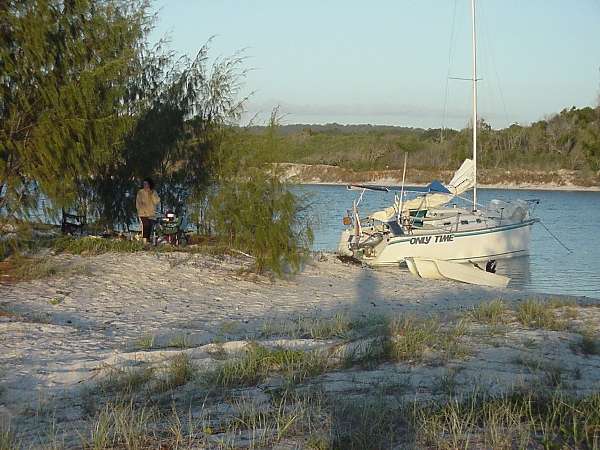 "Only Time" parked in Coongul Creek, Fraser Island, our favourite place in the world.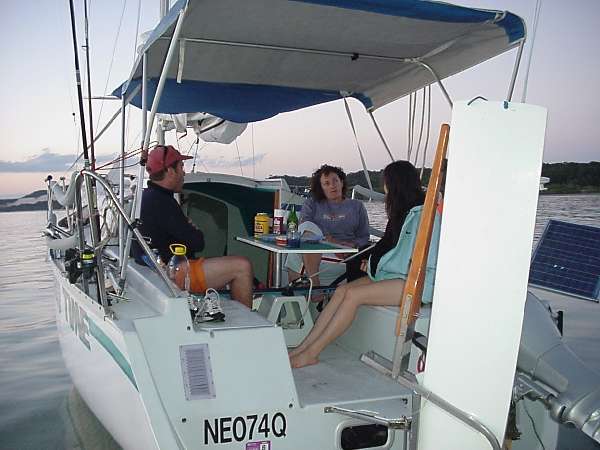 Cockpit sundowner drinks with Dave Shearer at Sandhills of Moreton Island.
Our Earlier Ross 780's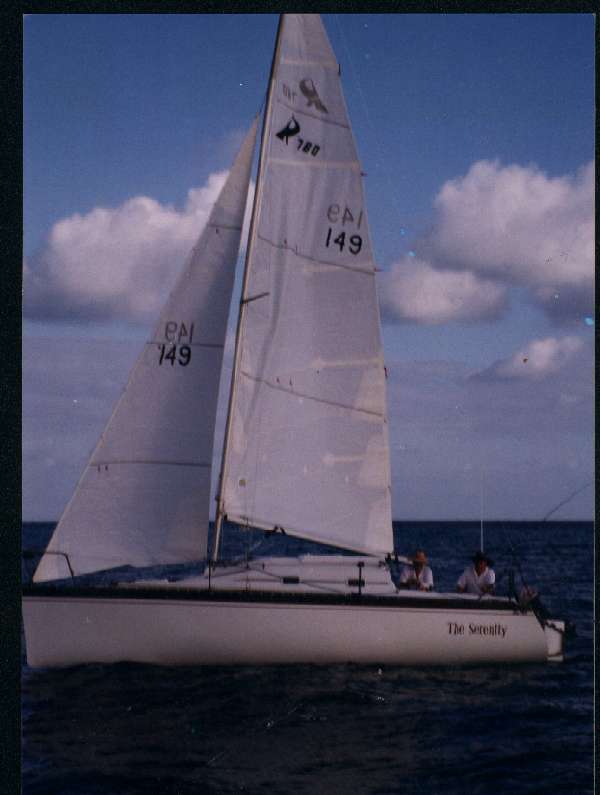 Our third Ross 780 "The Serenity" was the first Ross 780 to have 1.9m headroom and the hot shower setup.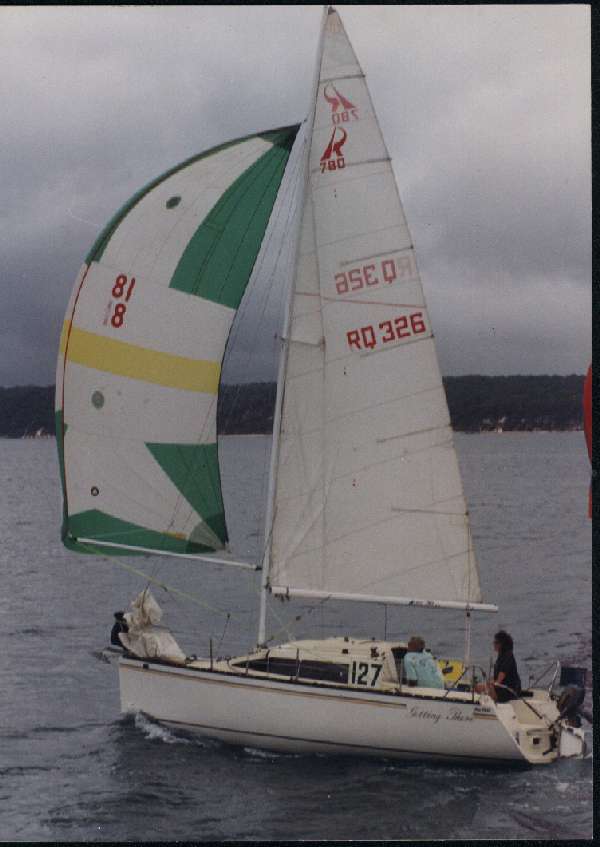 Our second Ross 780 "Getting There" was the first Ross 780 with the open transom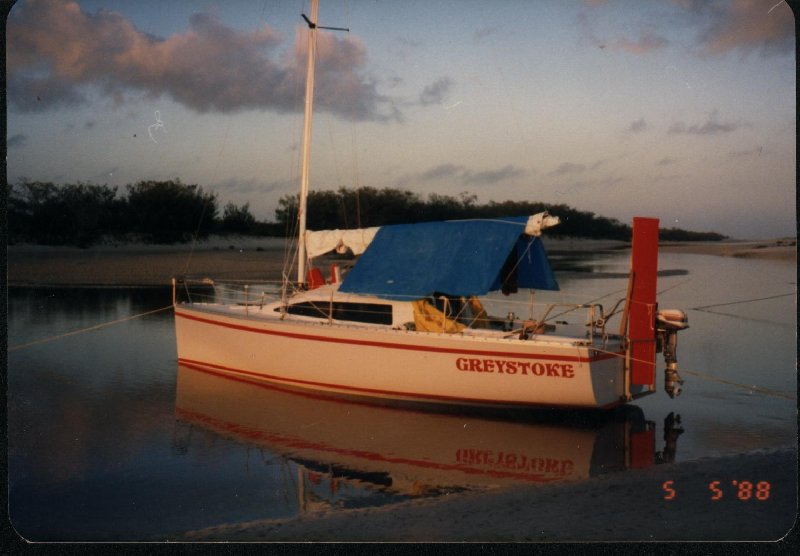 Our first Ross 780 was "Greystoke"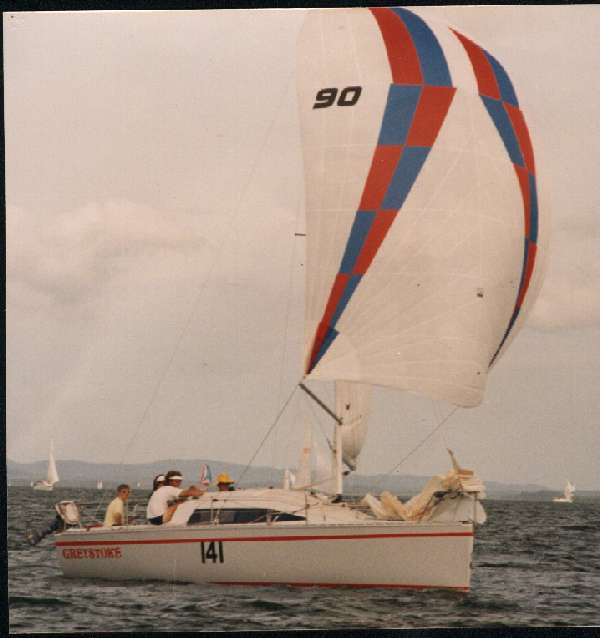 Greystoke in the Bay to Bay race with Rob White as crew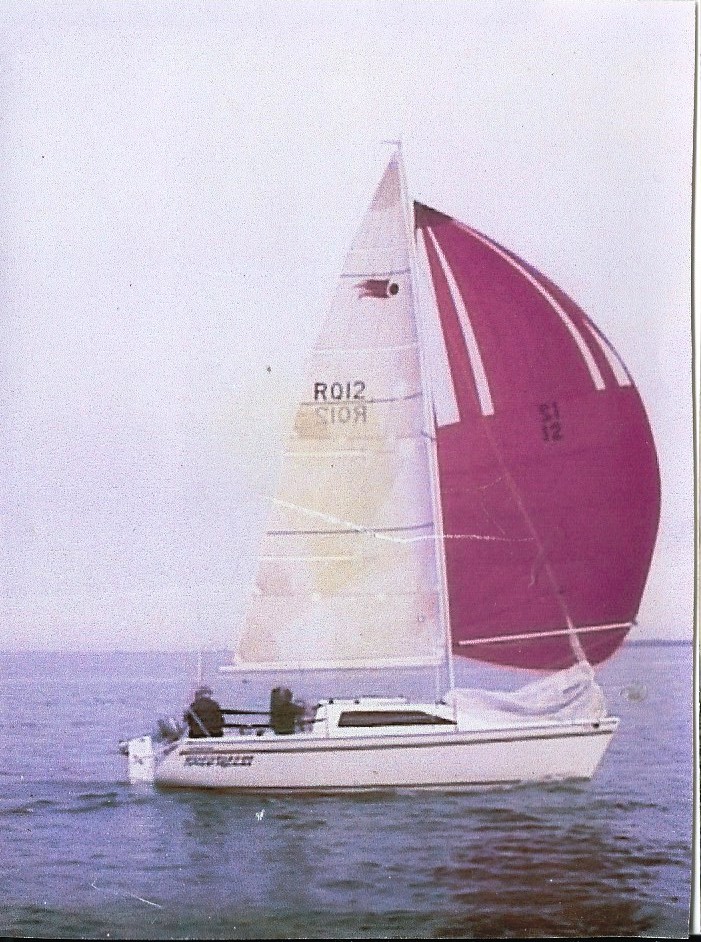 Blazer 740 "Breathless" was a great little boat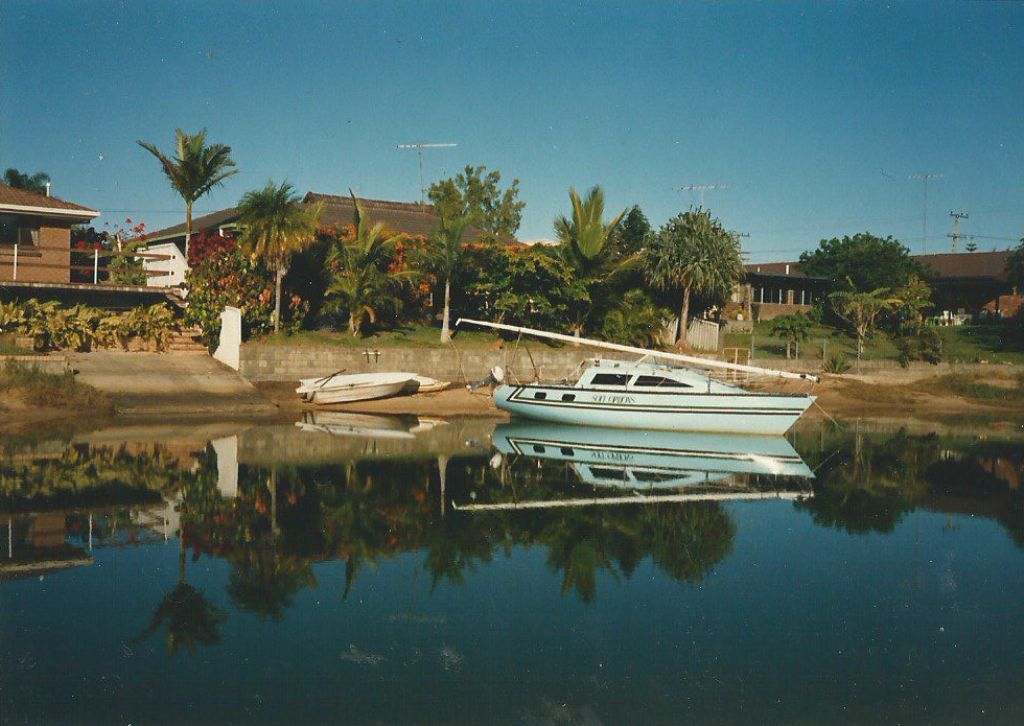 Soft Options was our last Seaway 25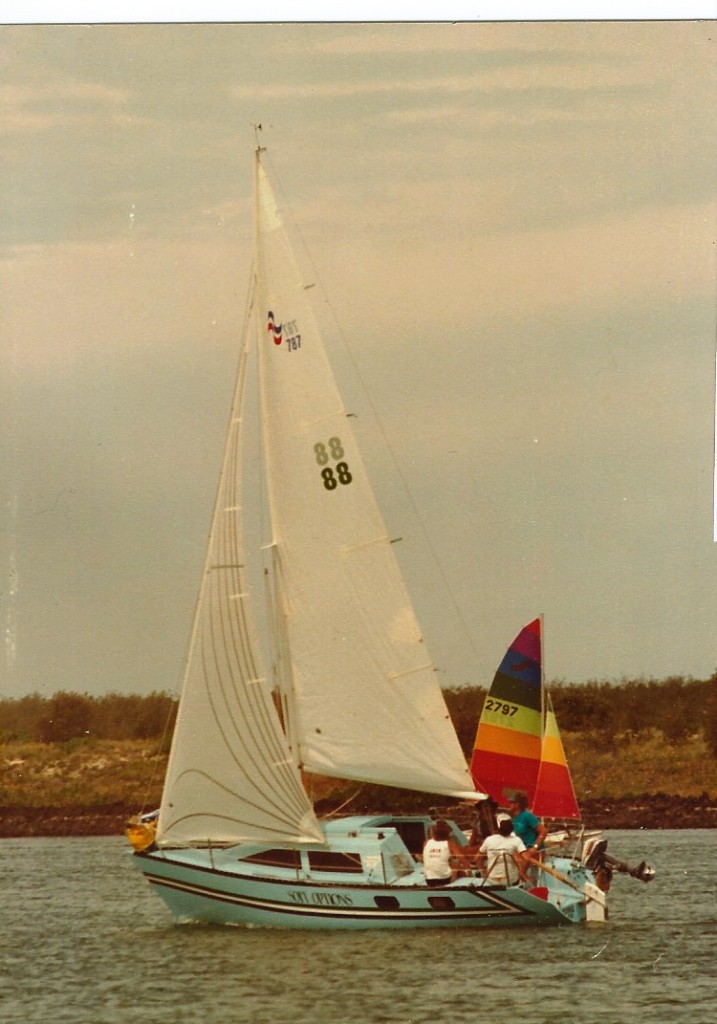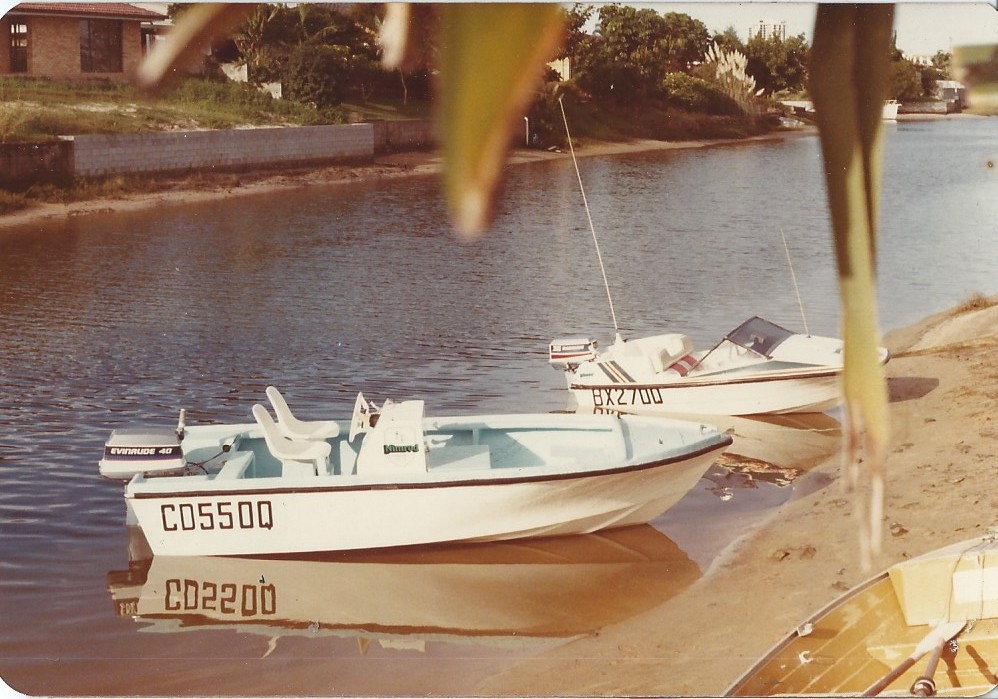 Our 14ft centre Console fishing boat with Rob's Little Runabout by Chris Conroy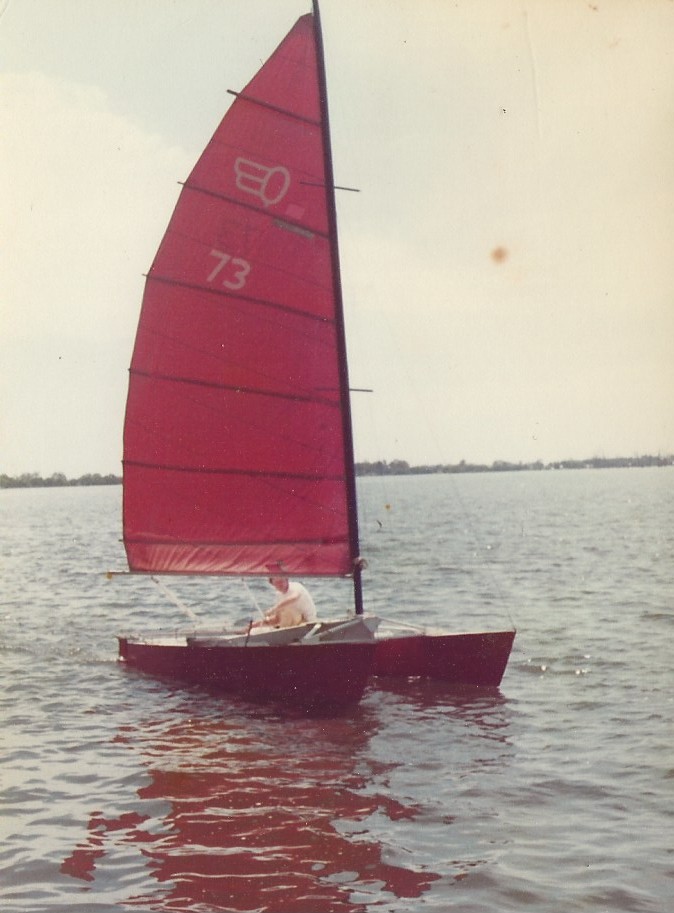 Our Kwik Kat back in the day
Ross Interior
Seaway 25 Restoration Project
VOLCANO rebuild.
VOLCANO is a Seaway 25 that was wrecked in Airlie Beach by cyclone ULUI
It was bounced on the rocks for a day or two, and there are many holes and areas of delamination to be fixed.
In addition the deck needs a new cockpit as the old balsa-cored cockpit went soft after being ruined by ingress of water over the years.
These photos show the refurbishment, and are added to almost every day.
We had a soft spot for Volcano as it was the first trailer sailer I had ever sailed in. Its owner were our friends Tom Stephenson, Brent Buzolich, and Paul Young.
We decided Volcano should not end up on the landfill, and decided to do a complete restoration on the boat that took us two years.
The pics below show the work involved...not financially justifiable, but very rewarding.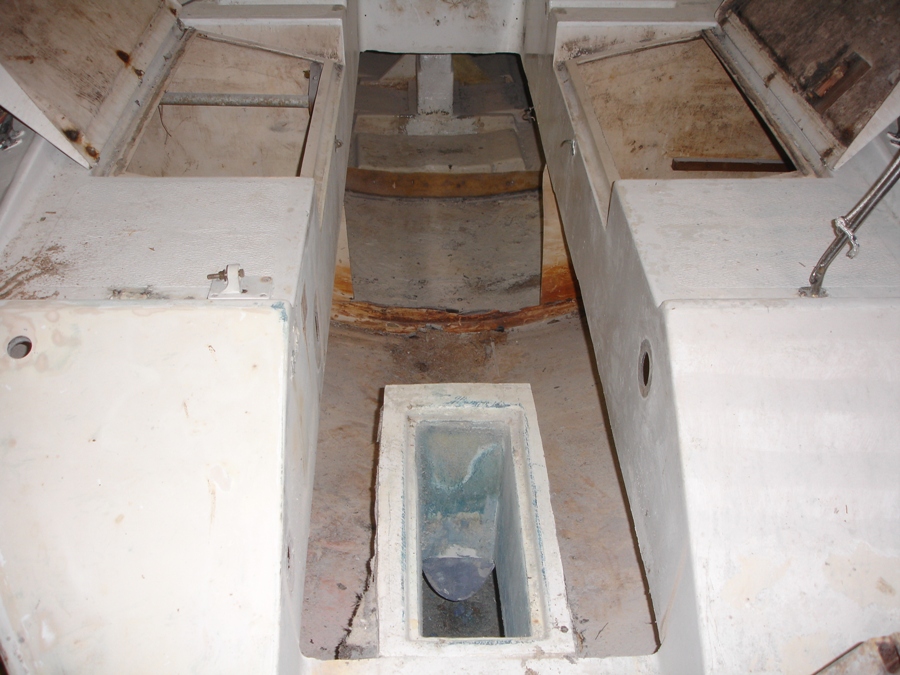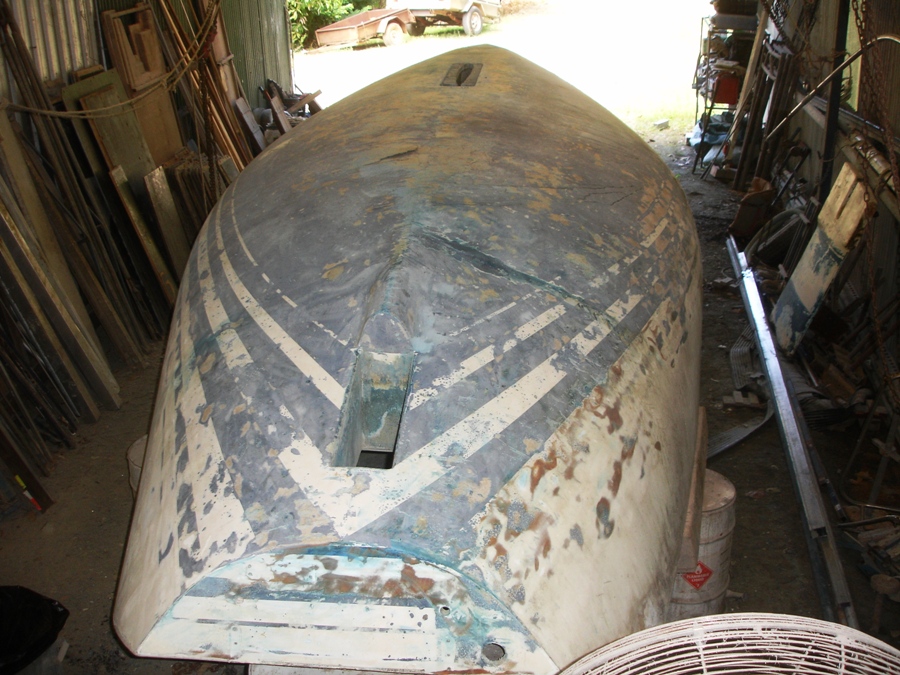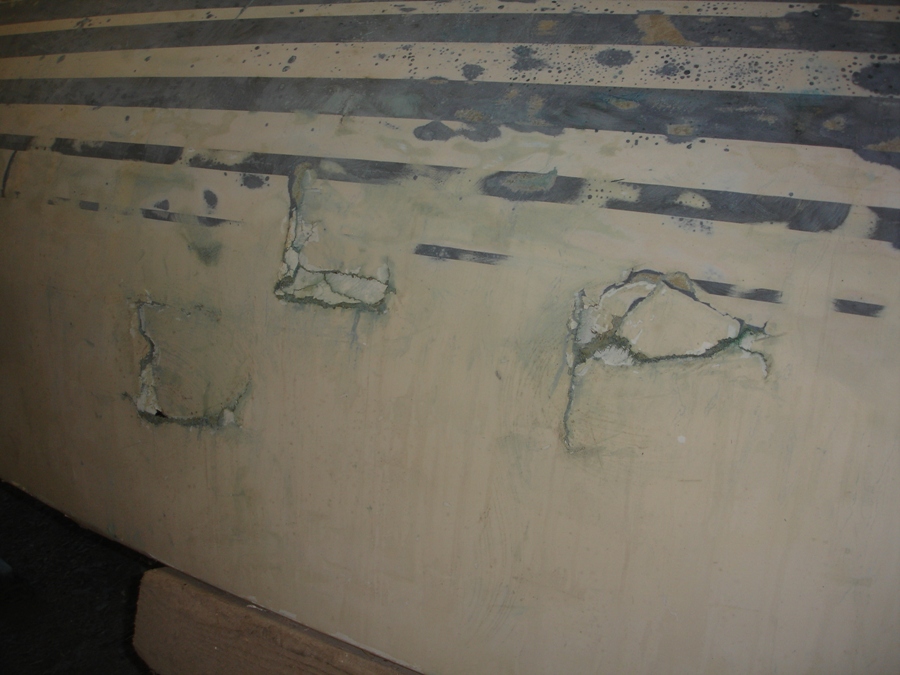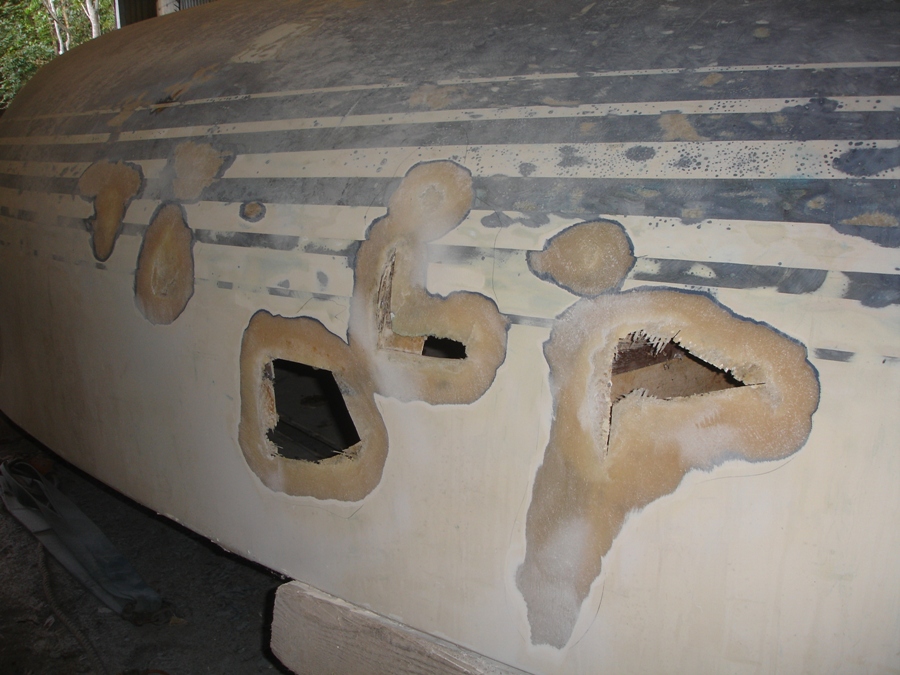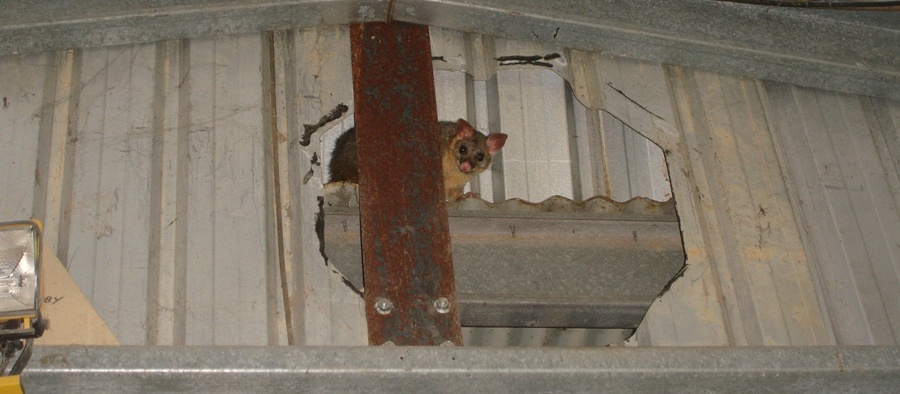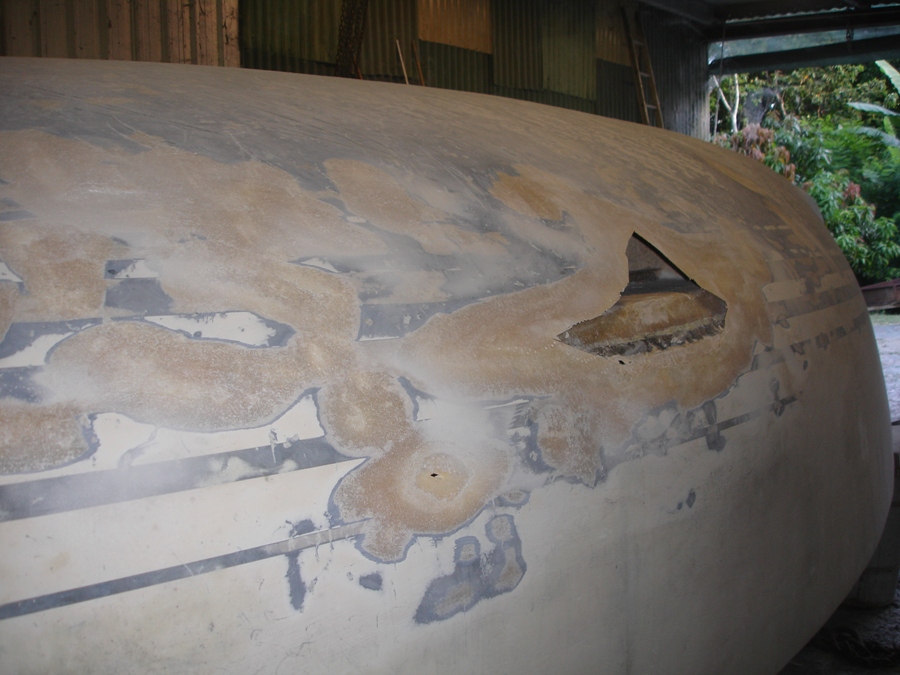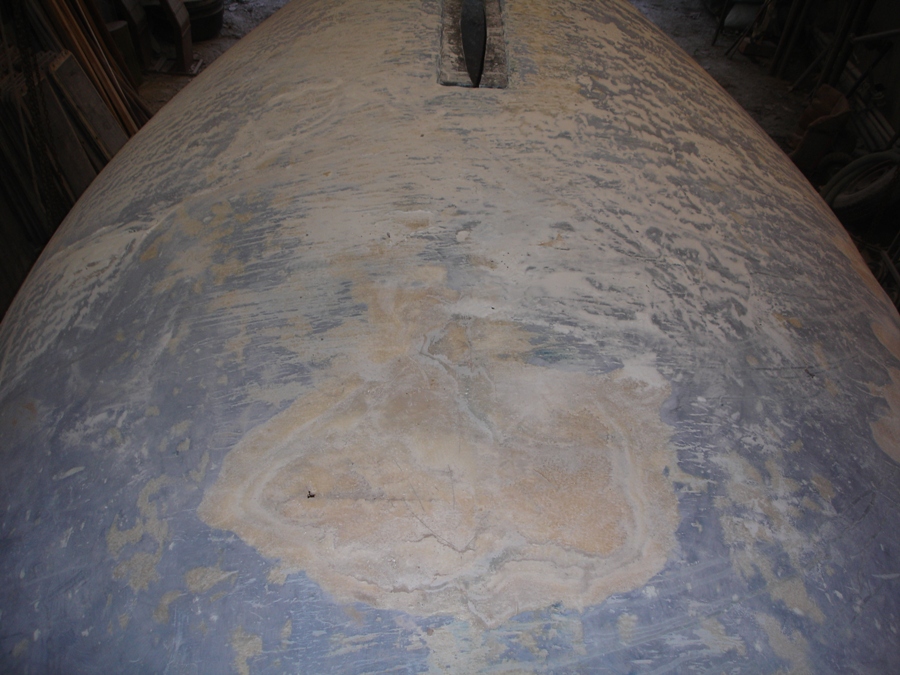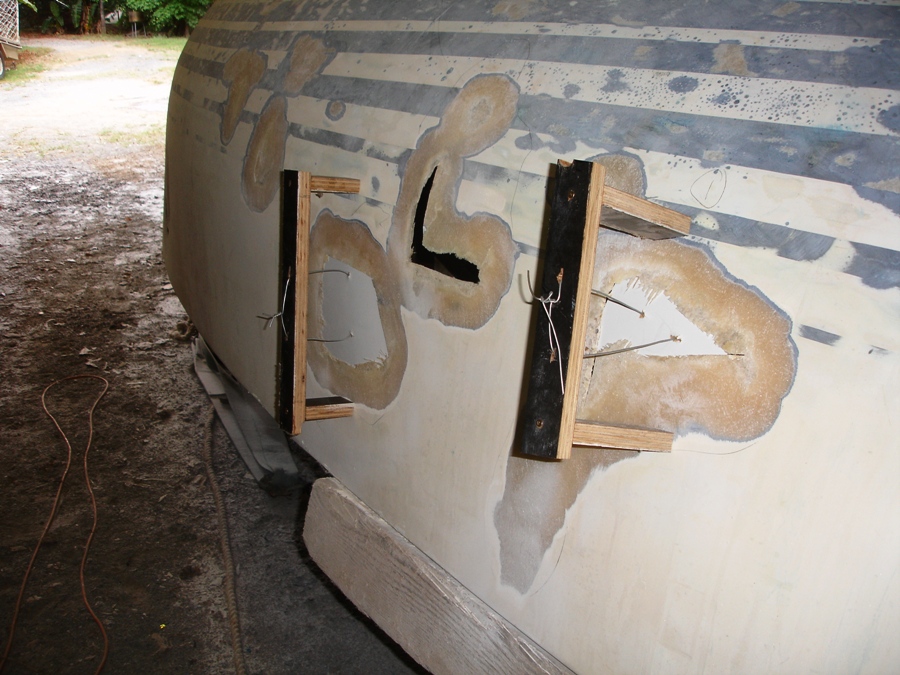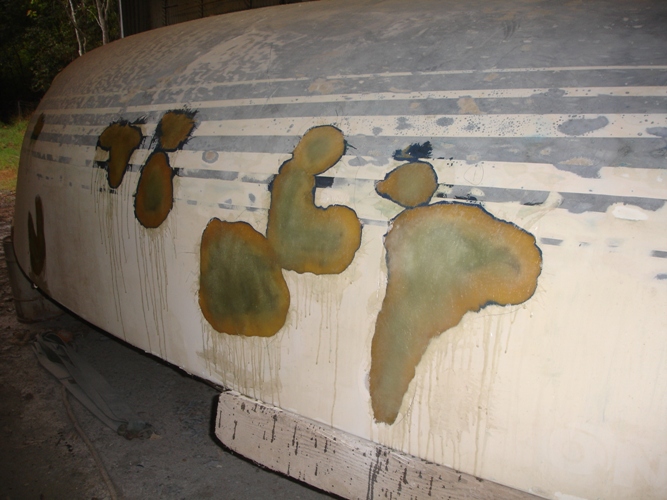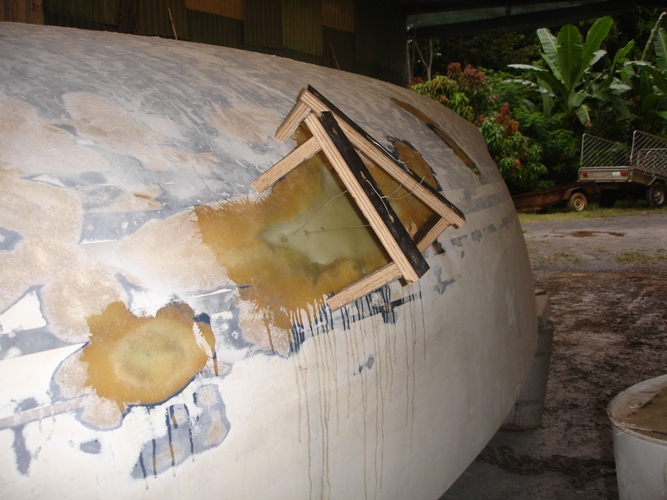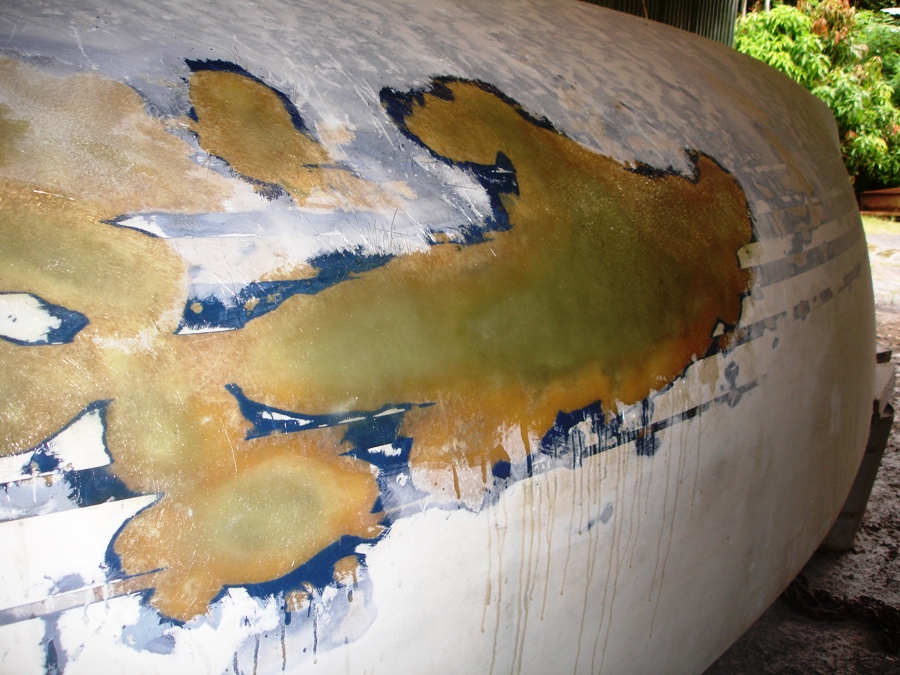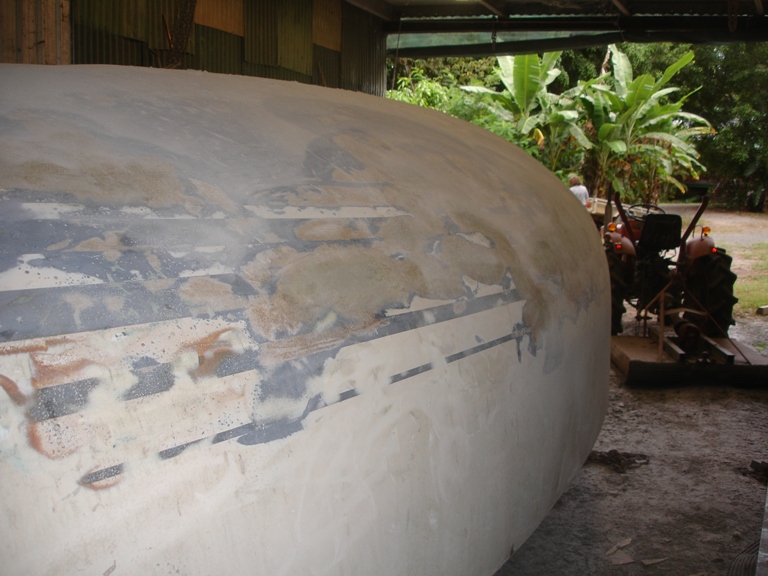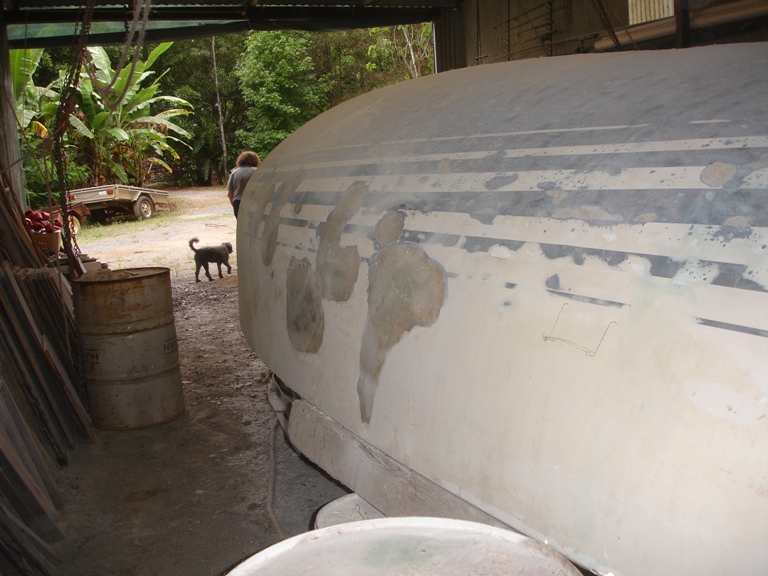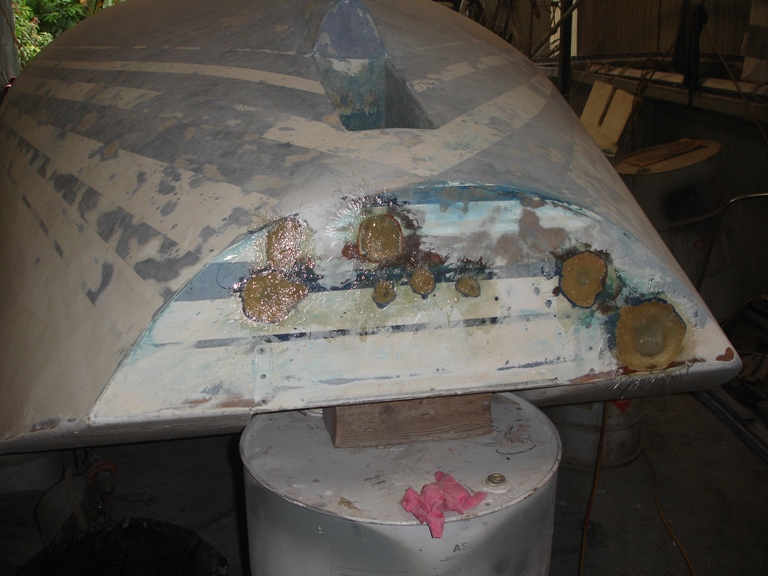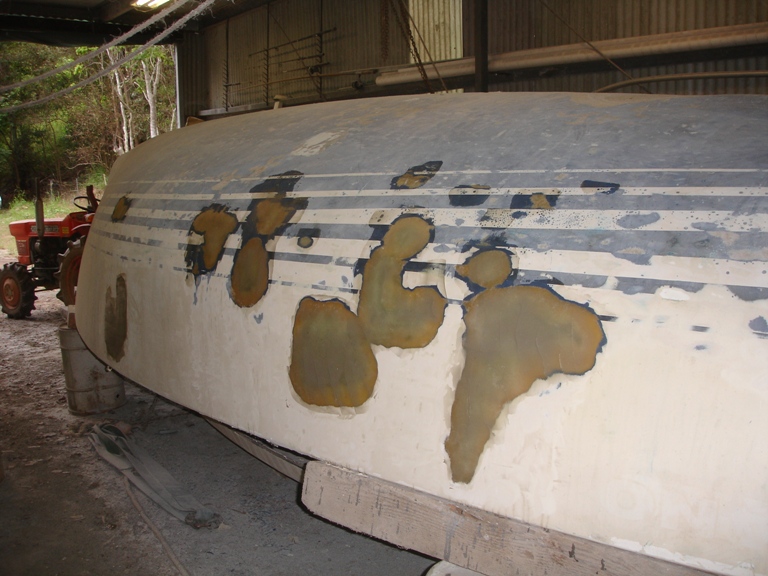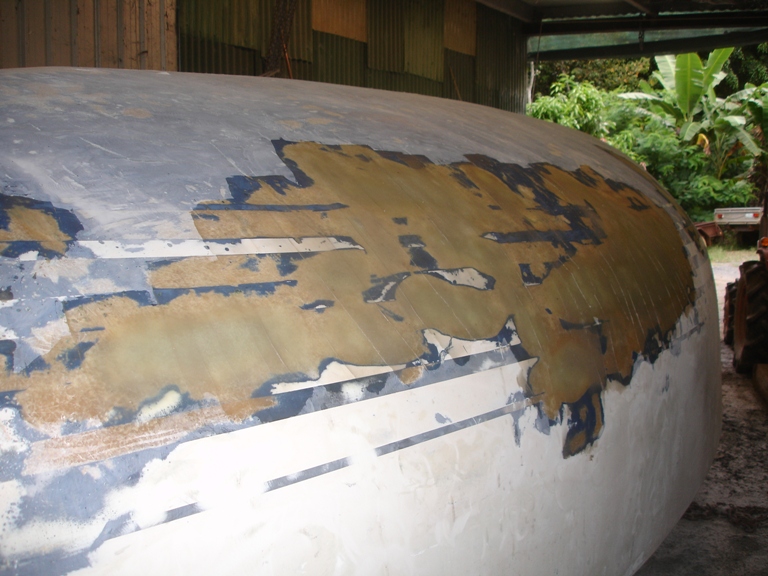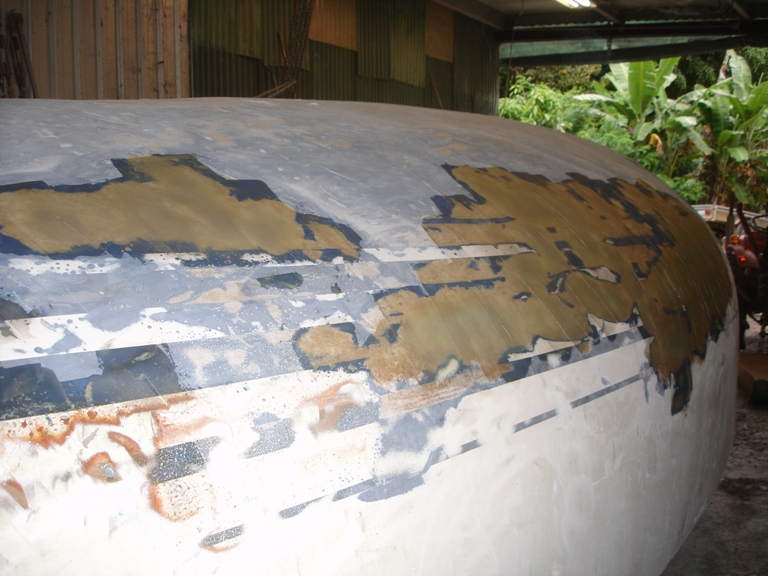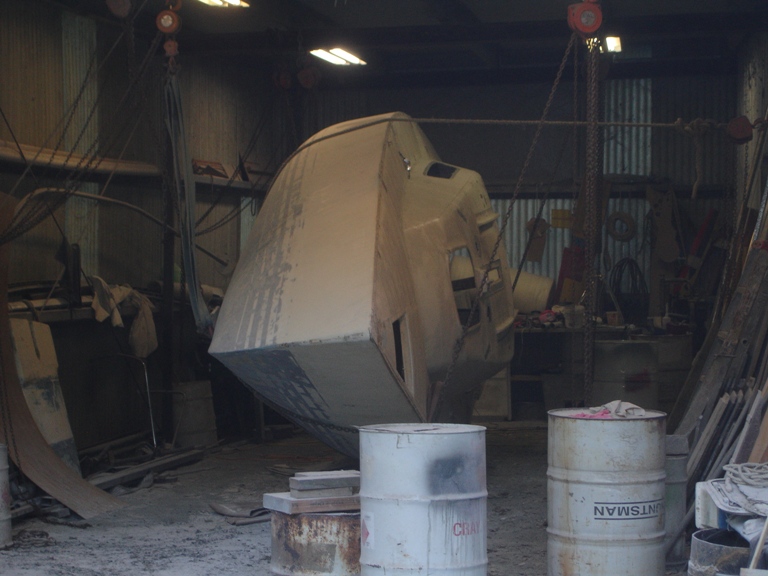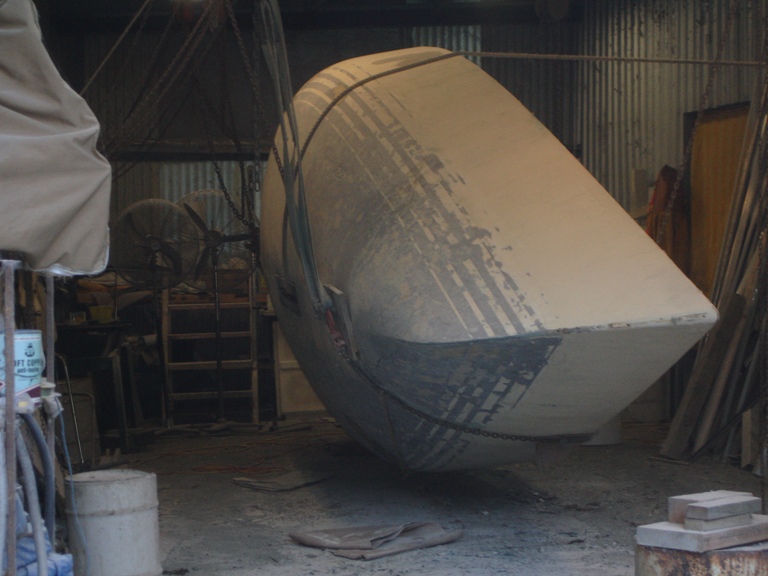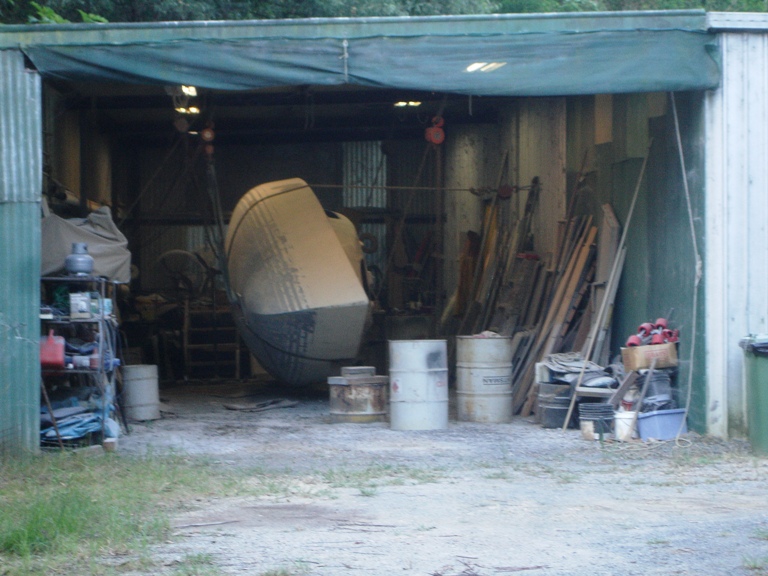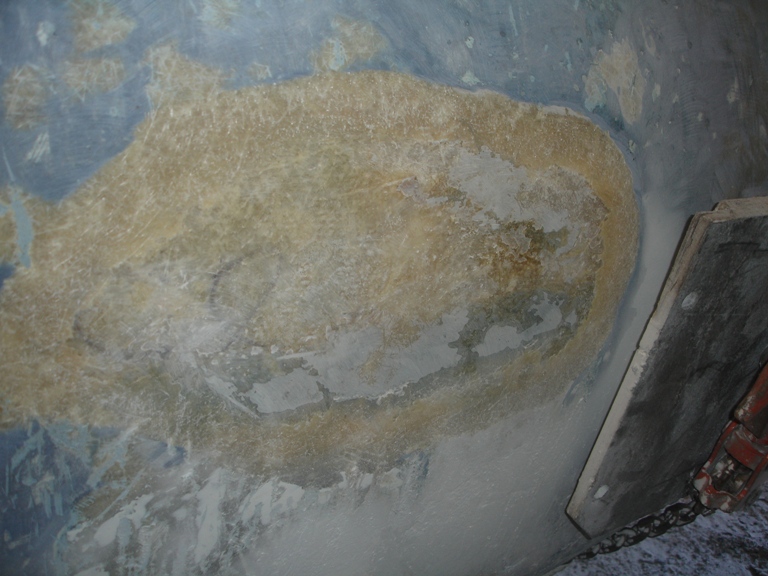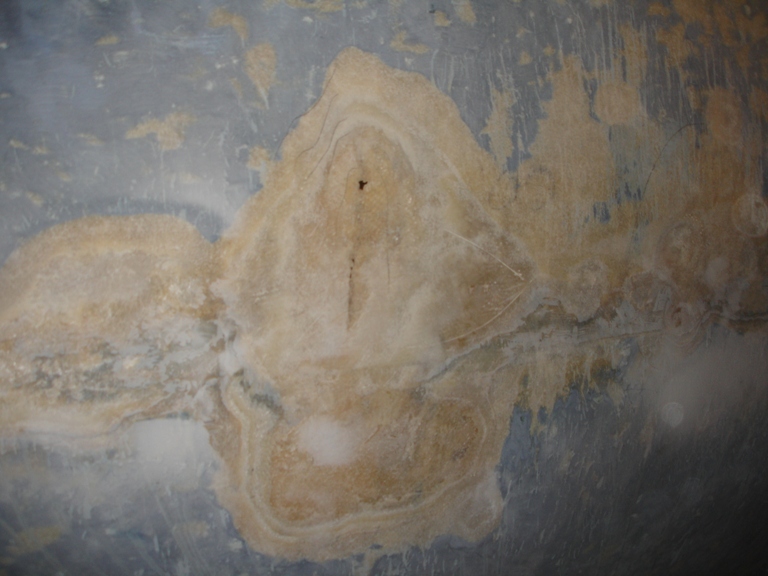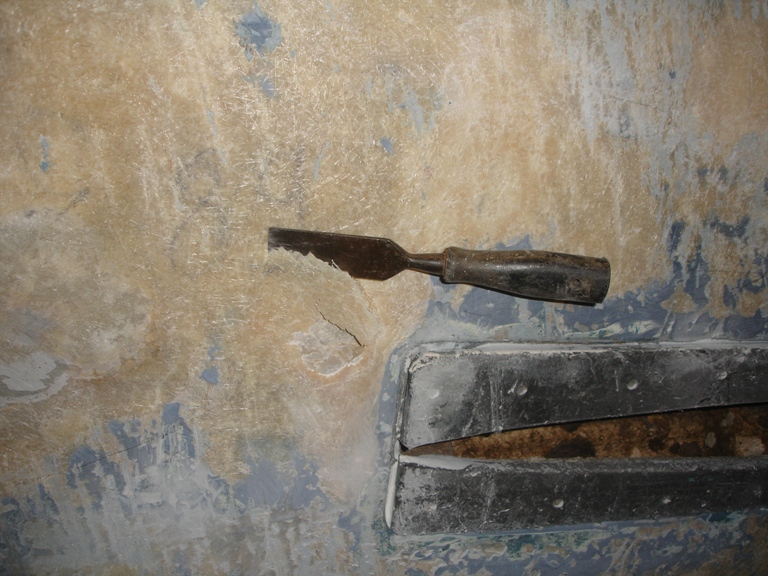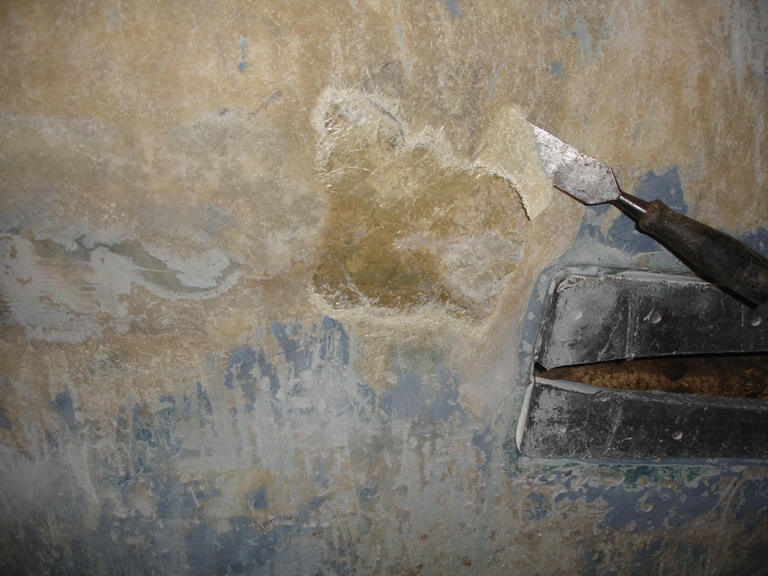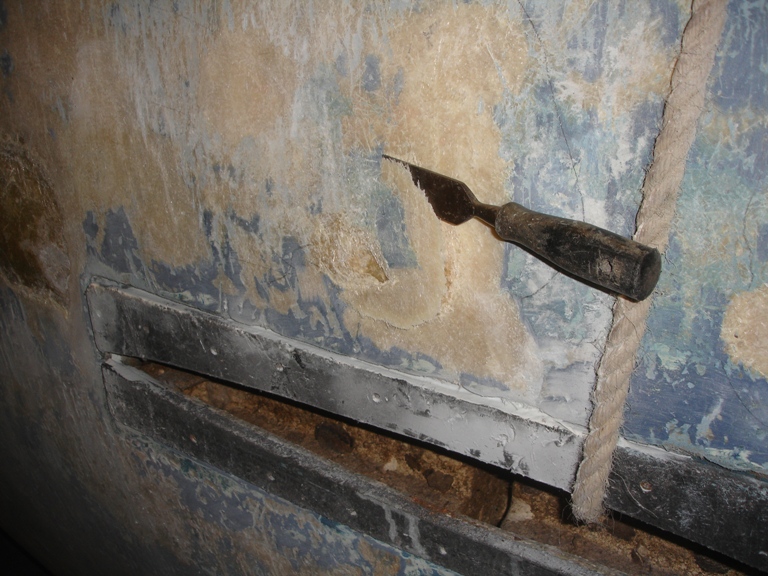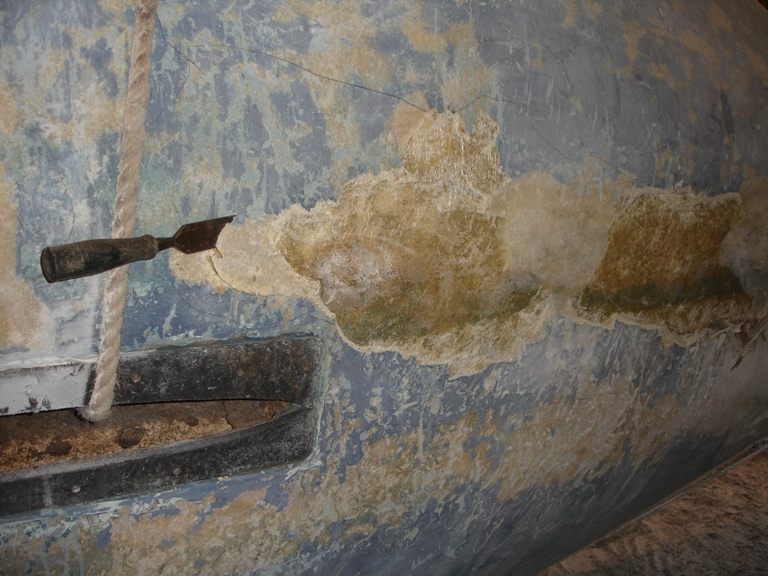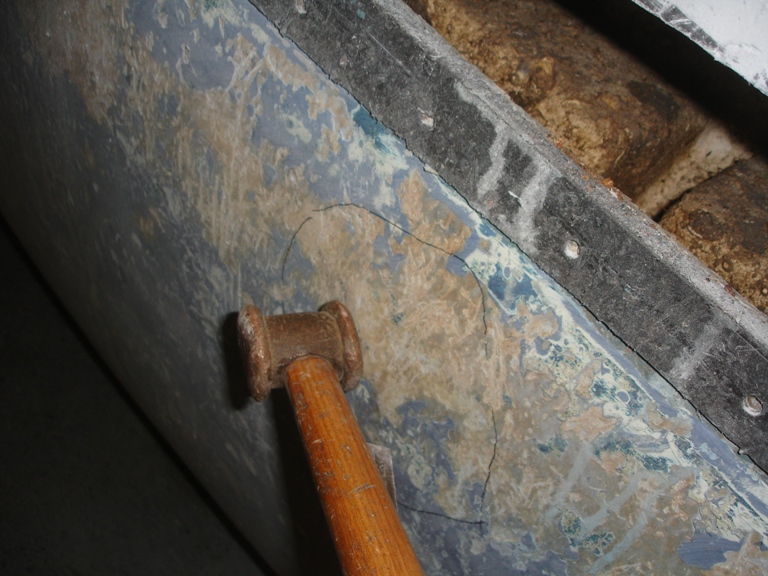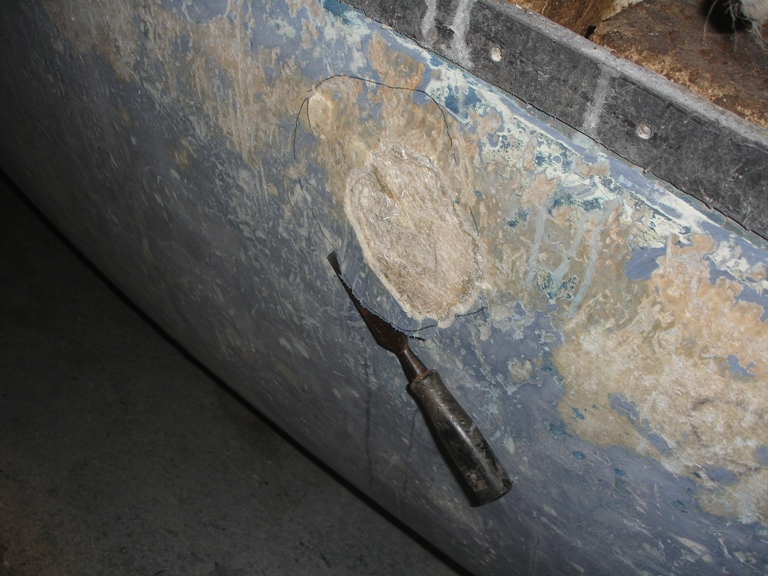 Blazer 740 we recently finished off for a friend. Here it is at Inskip Point.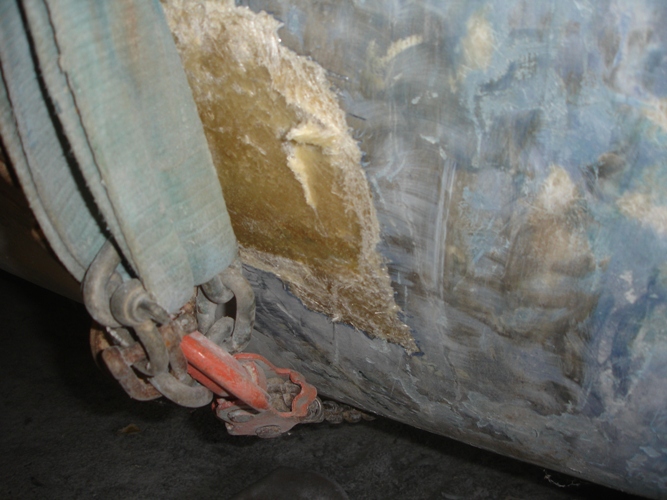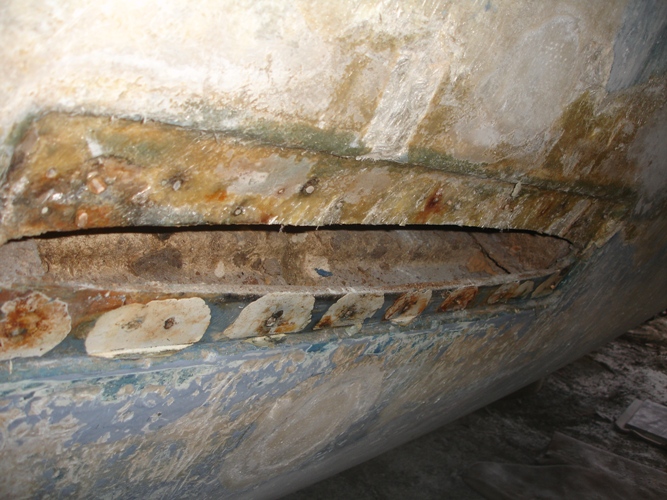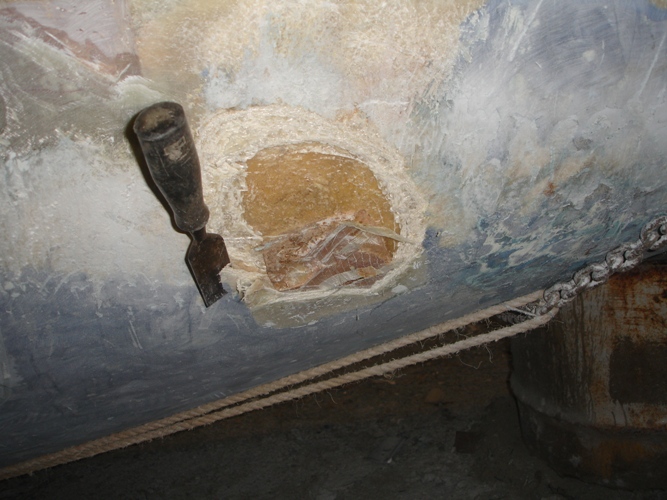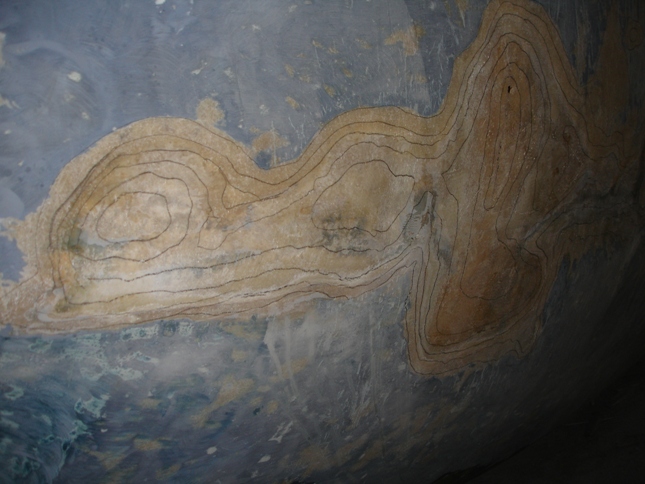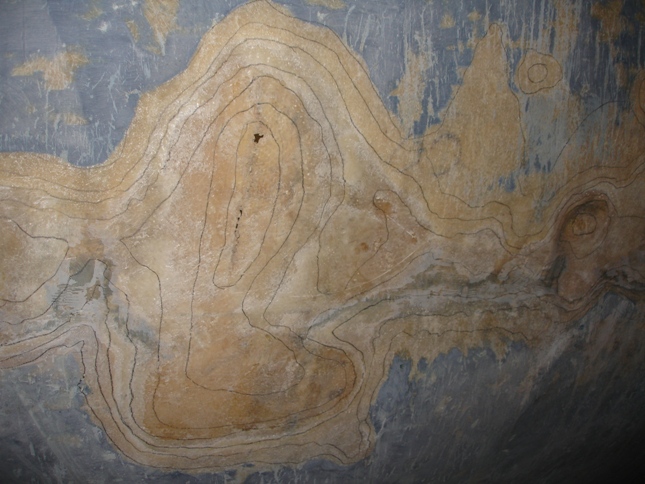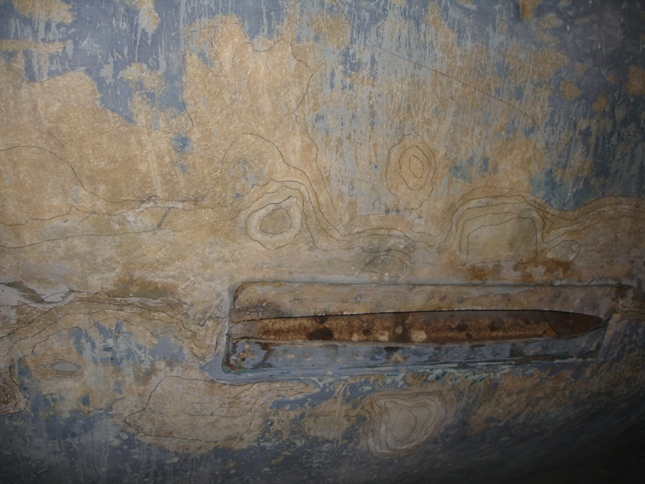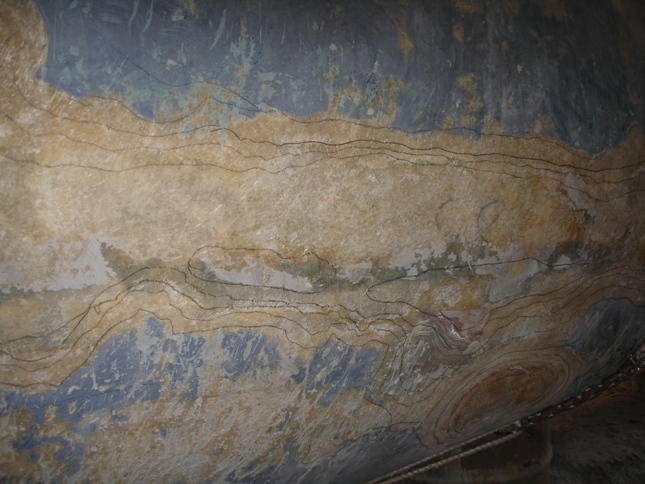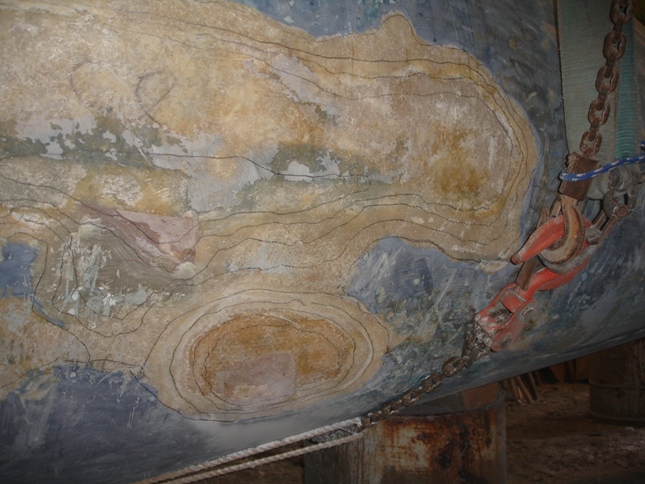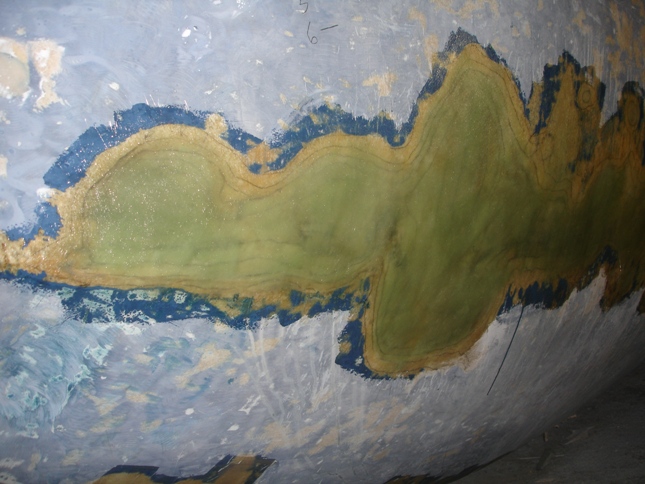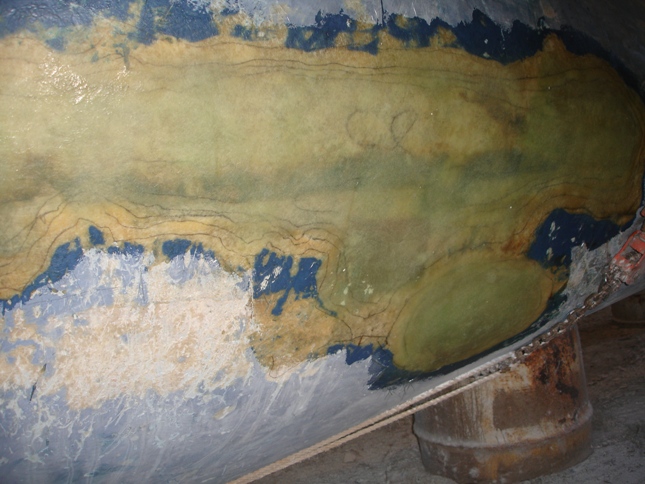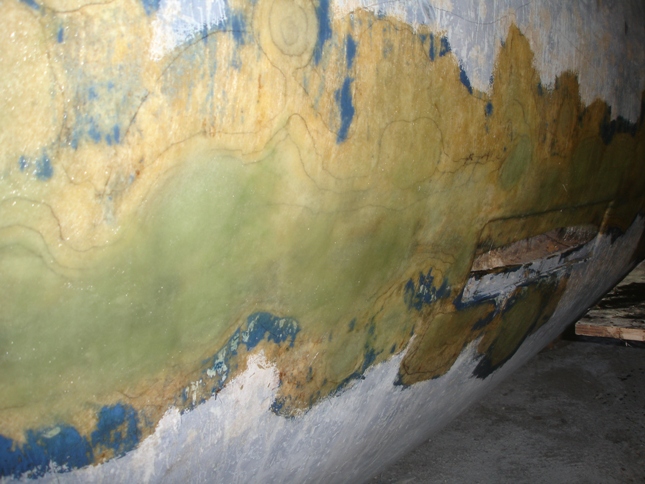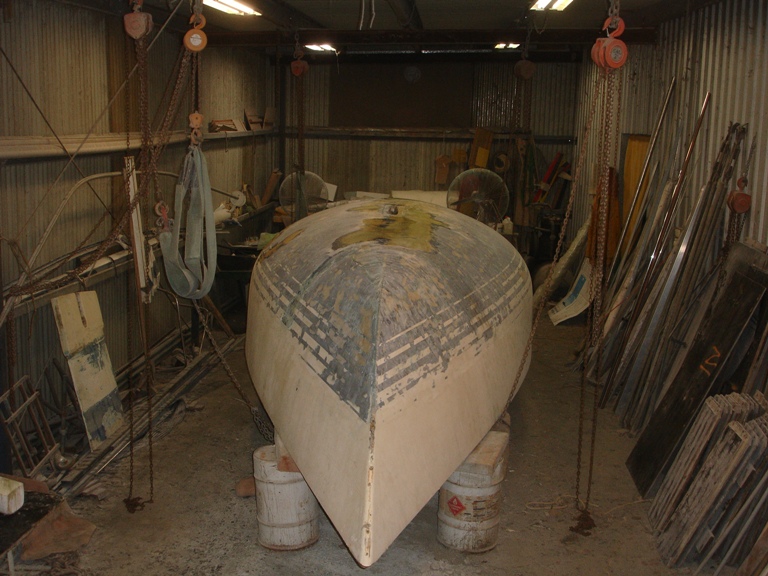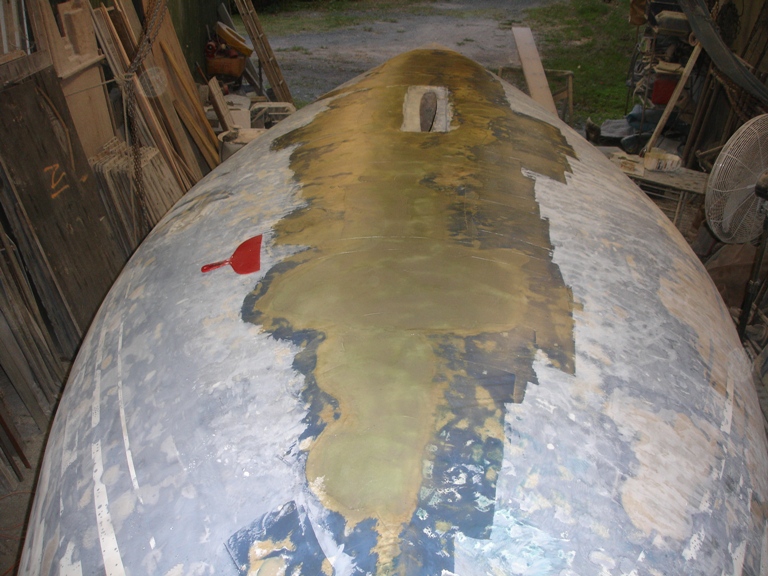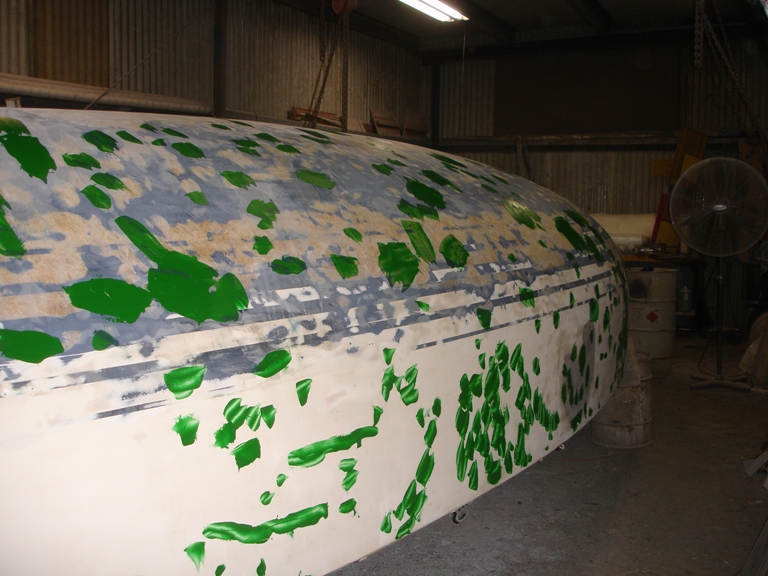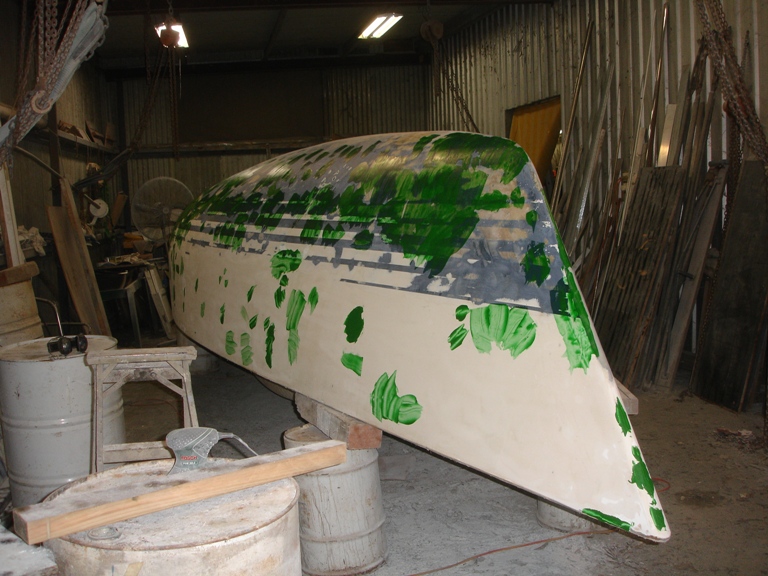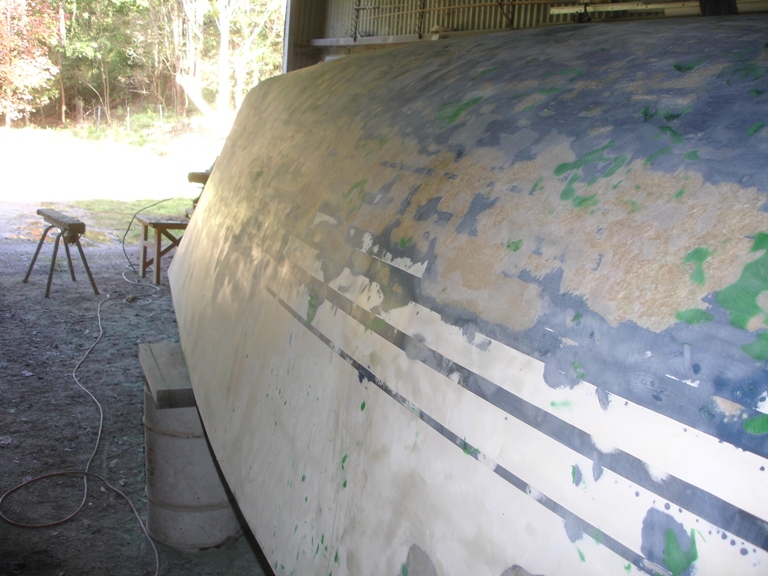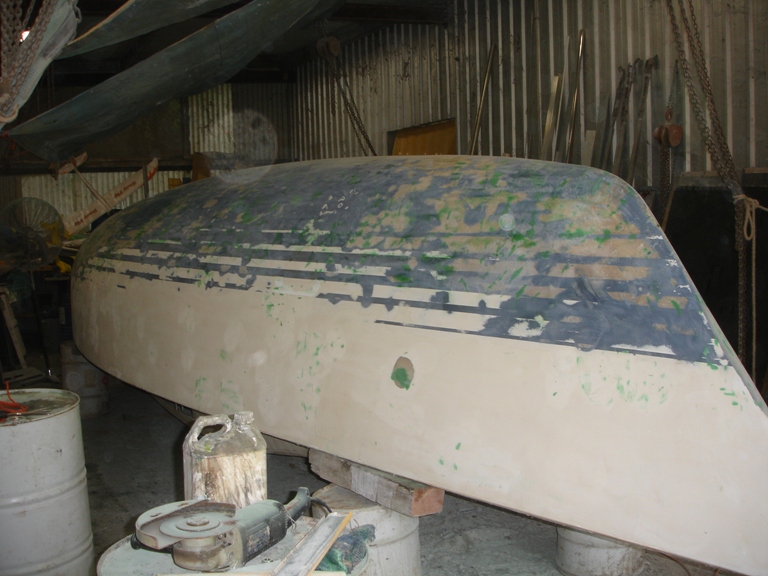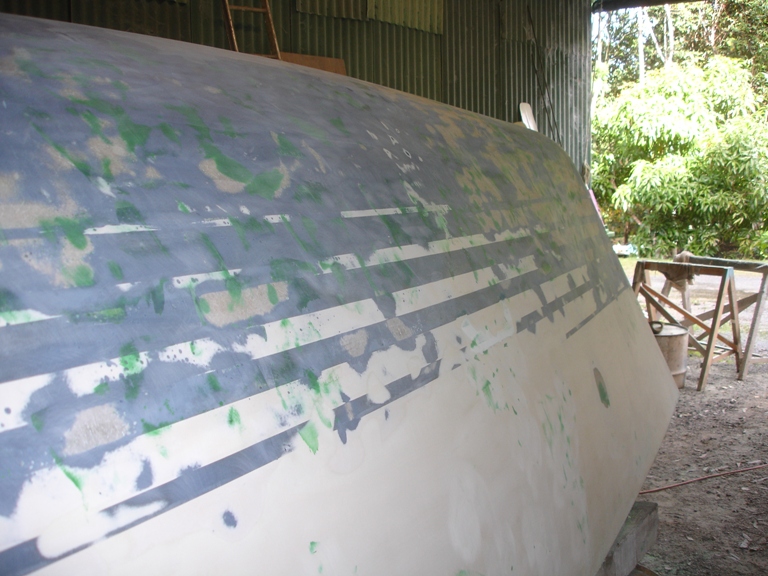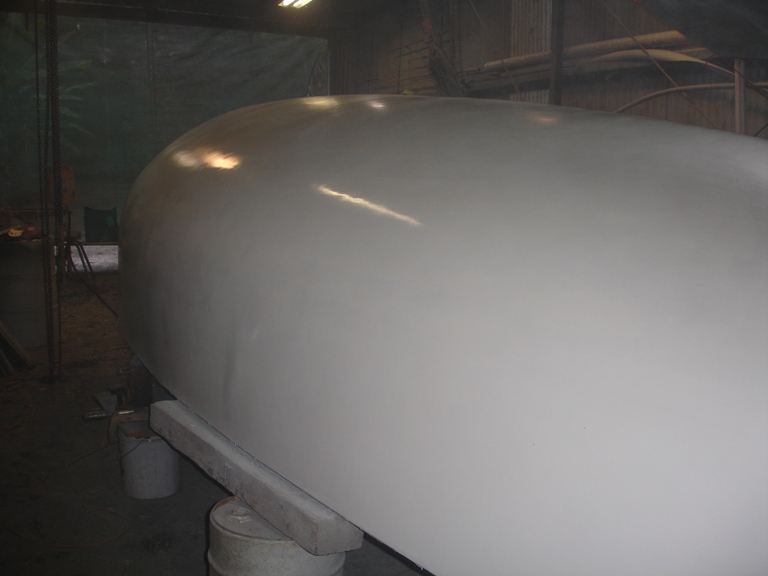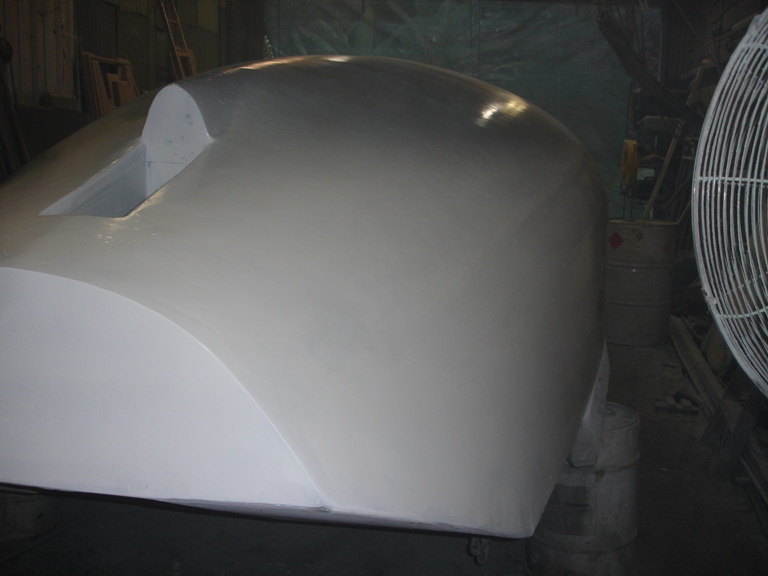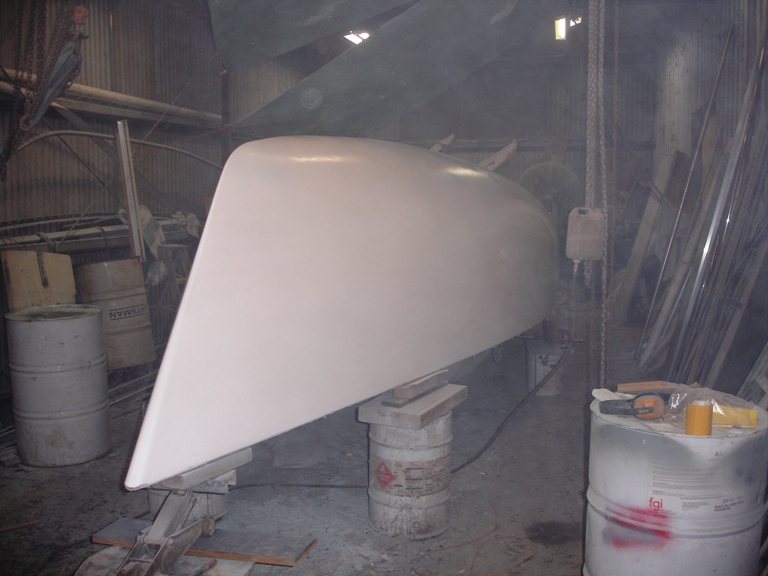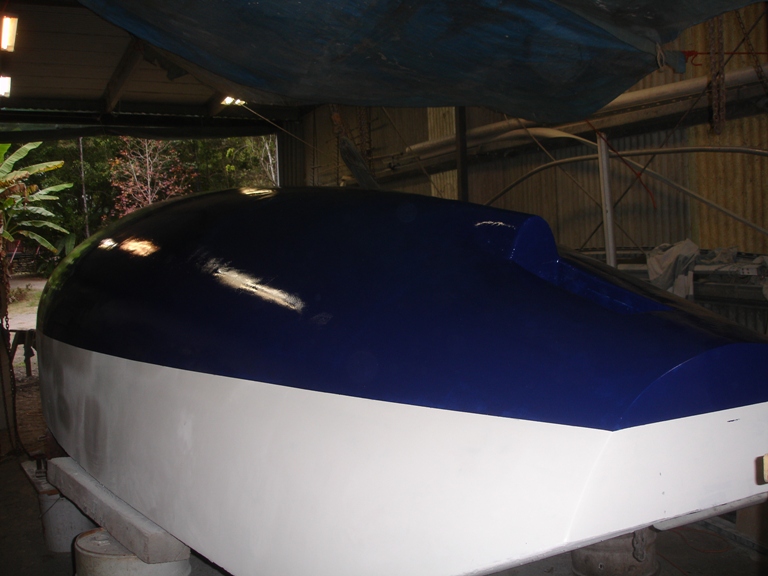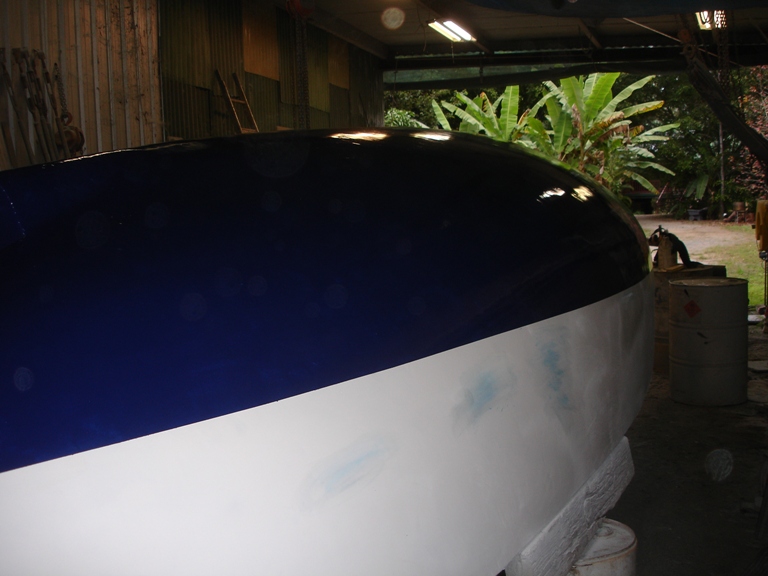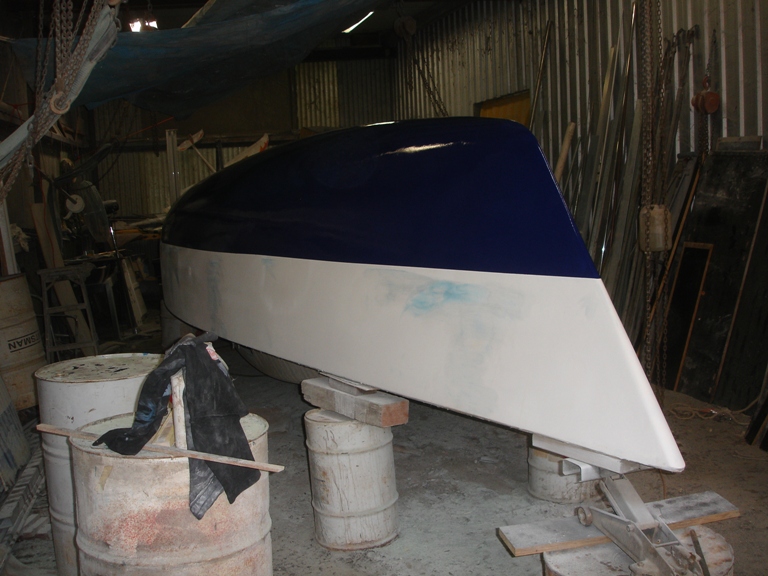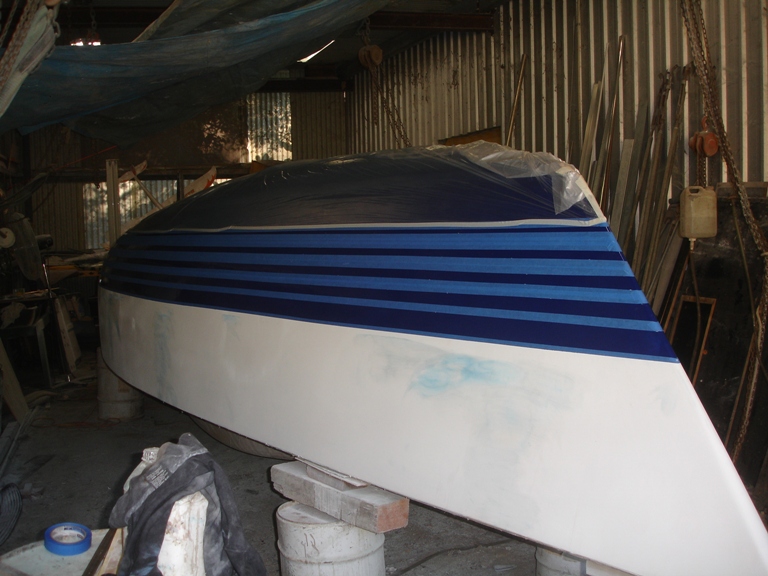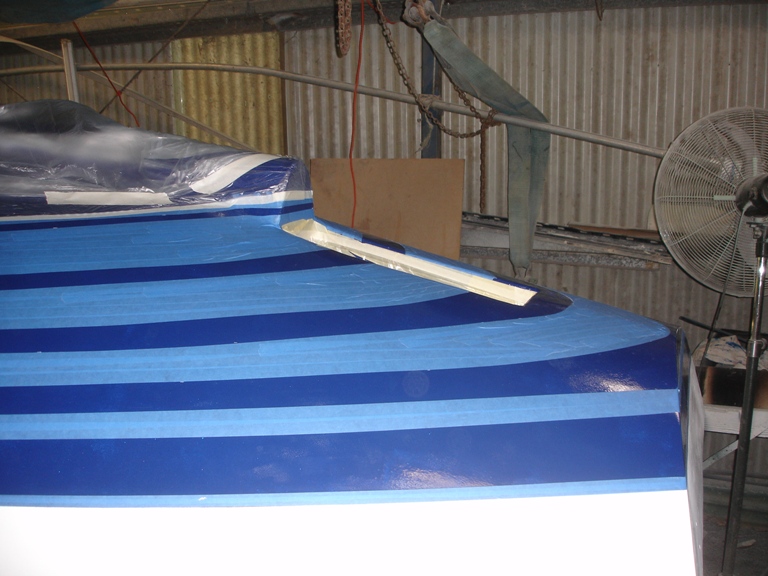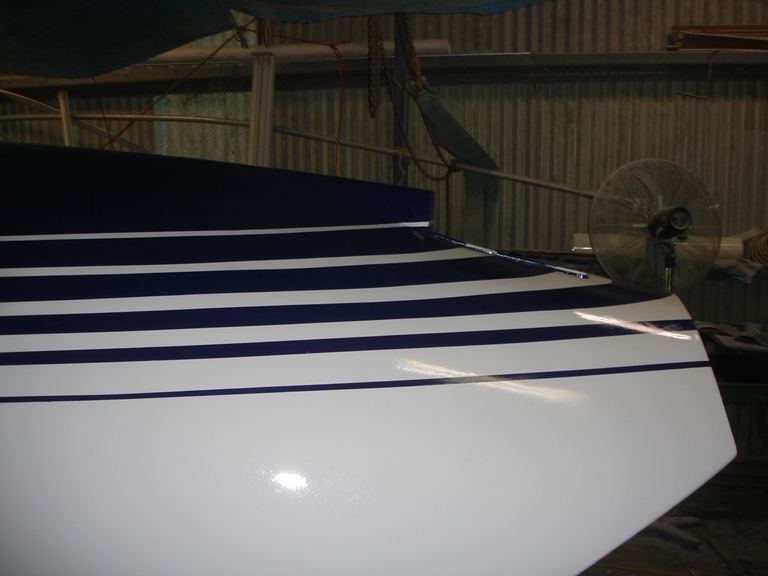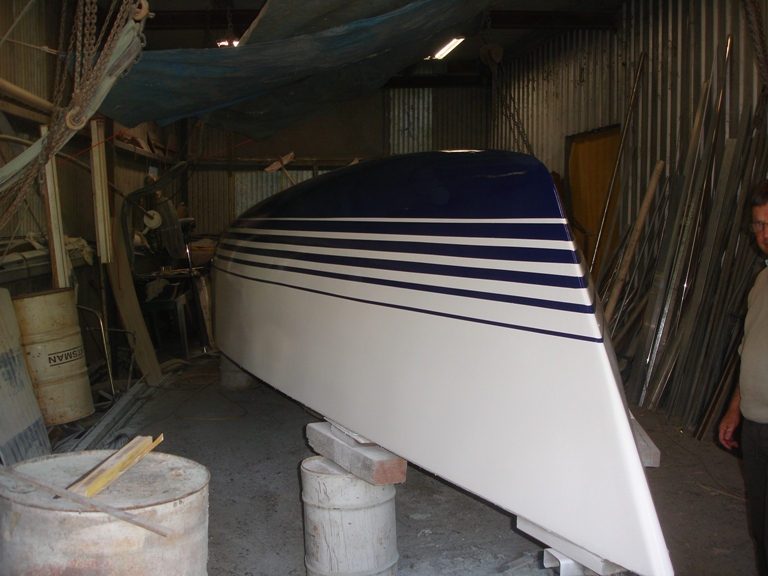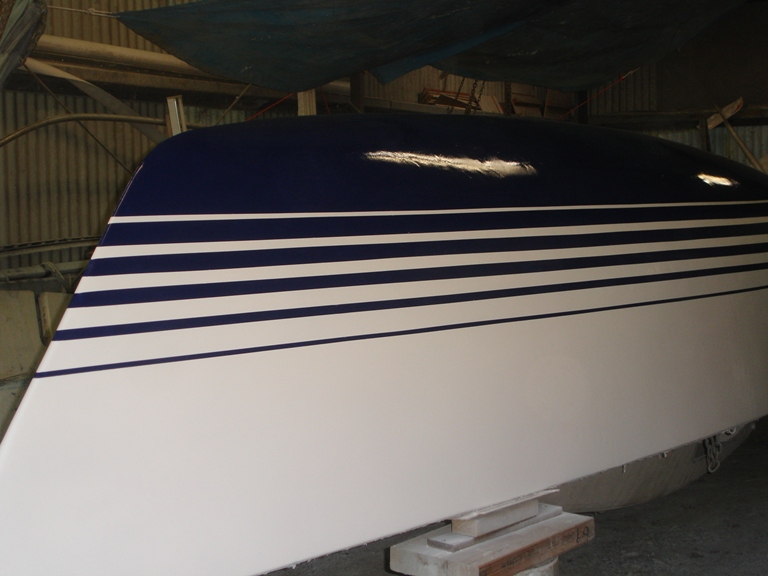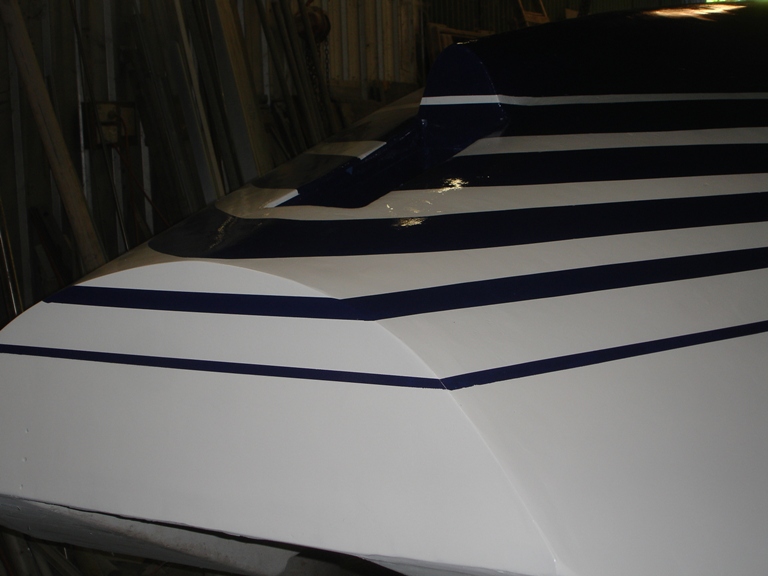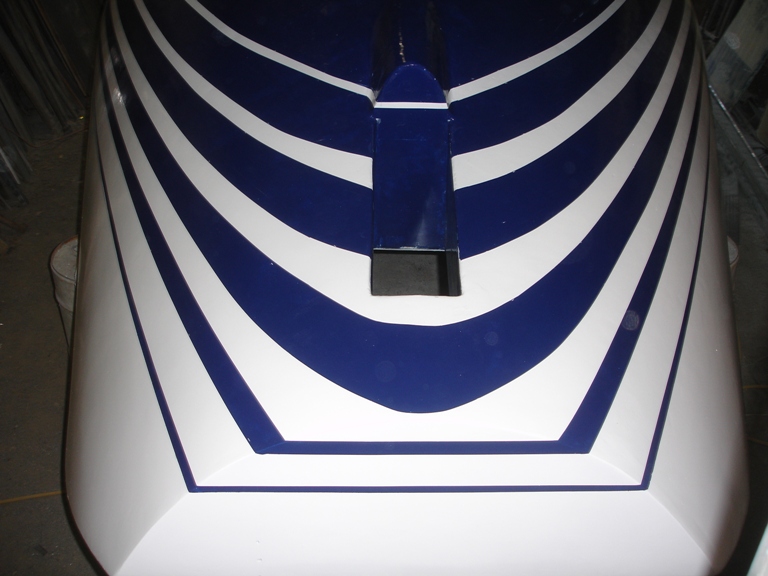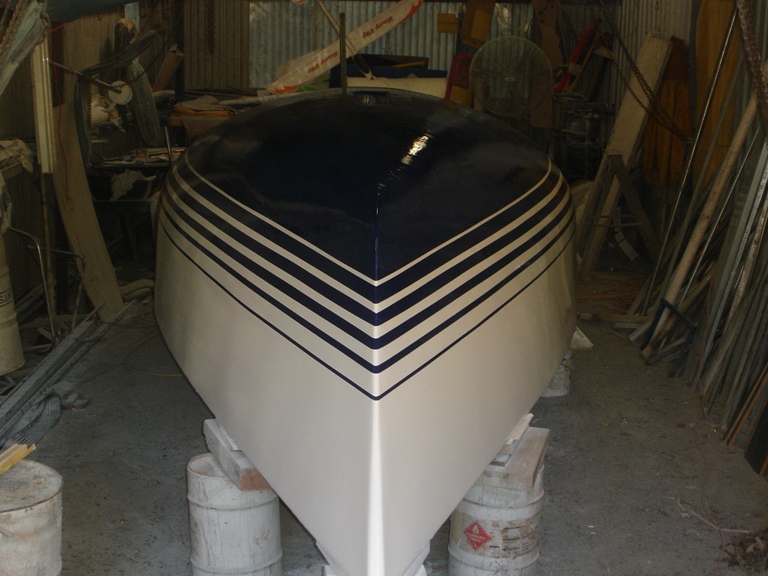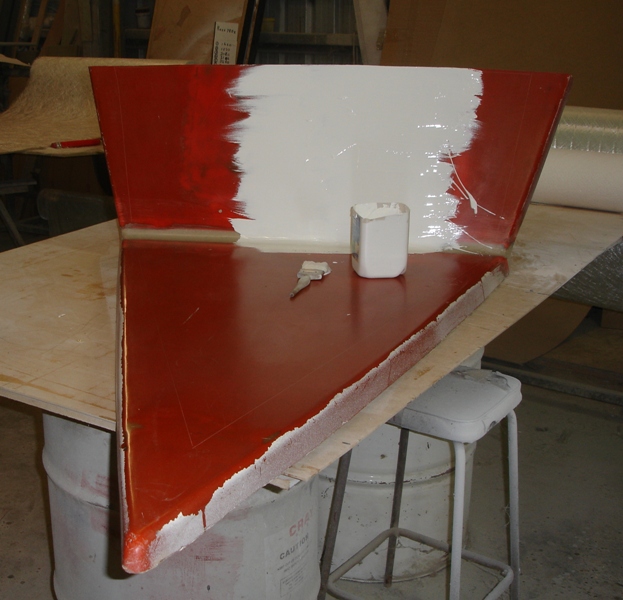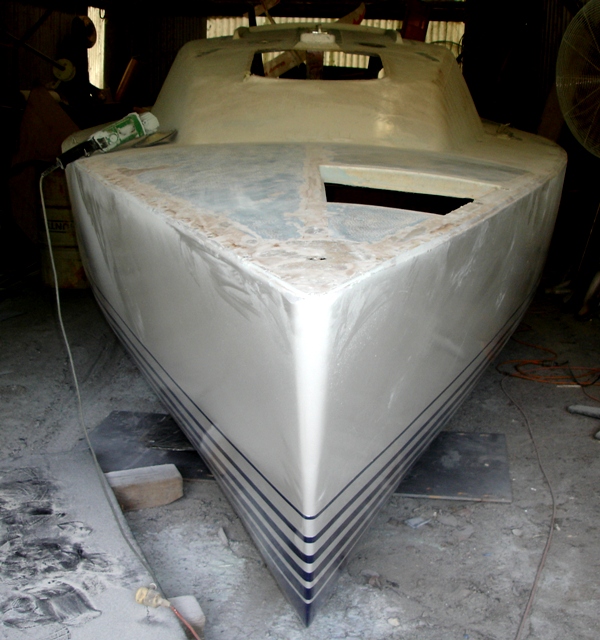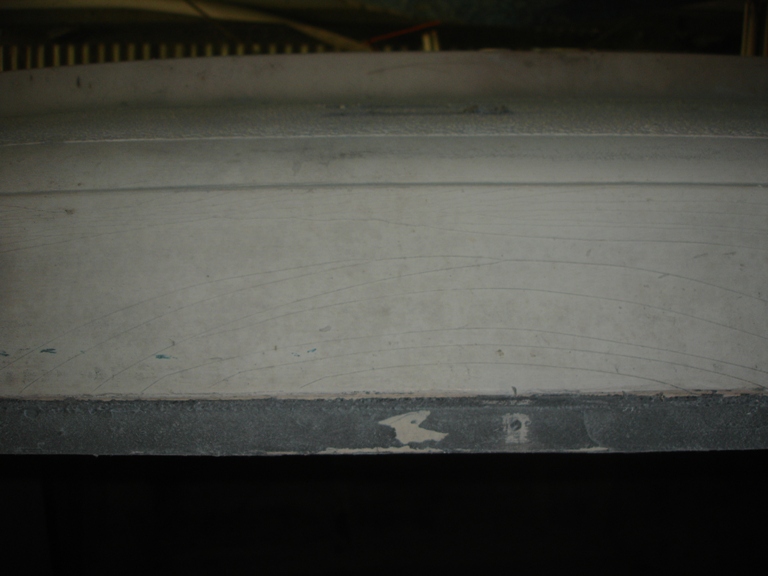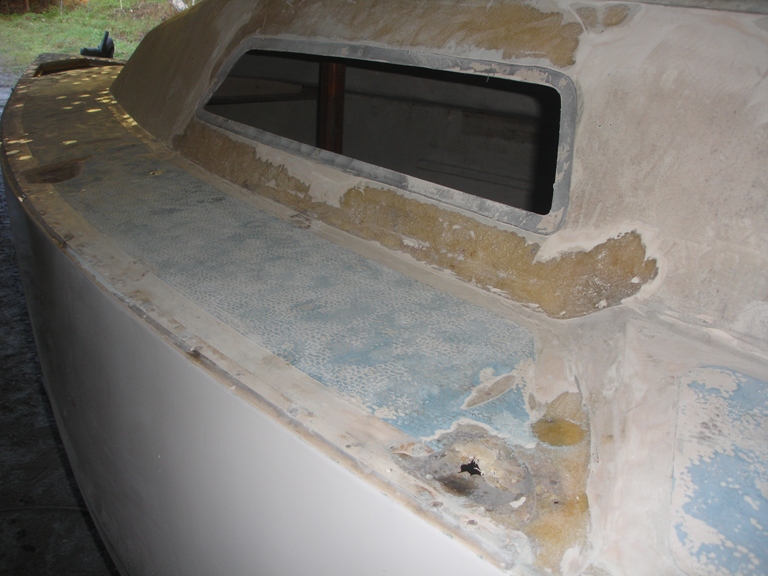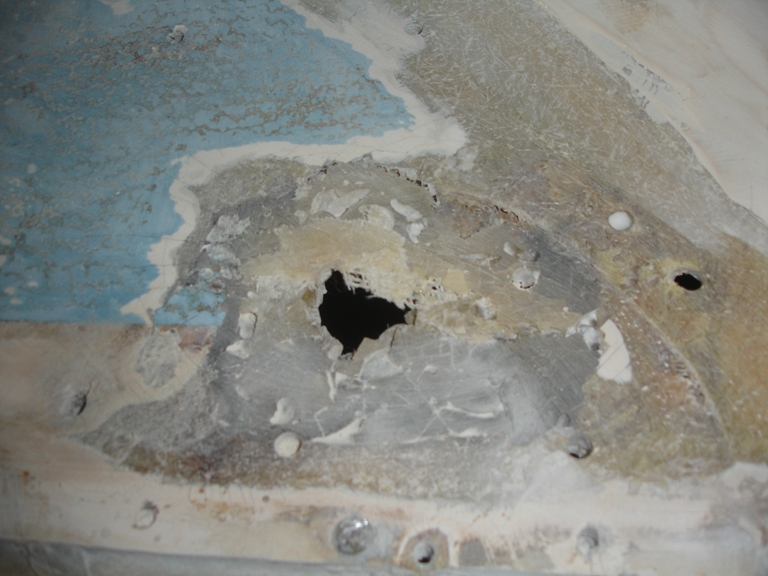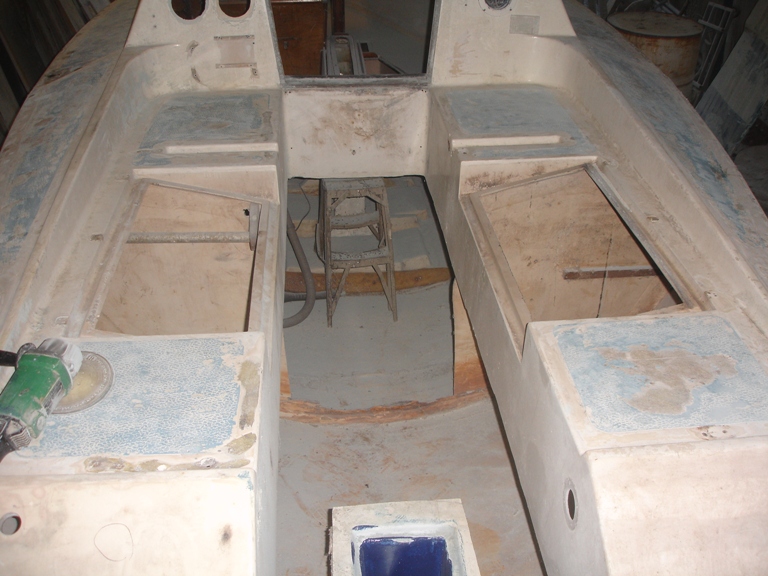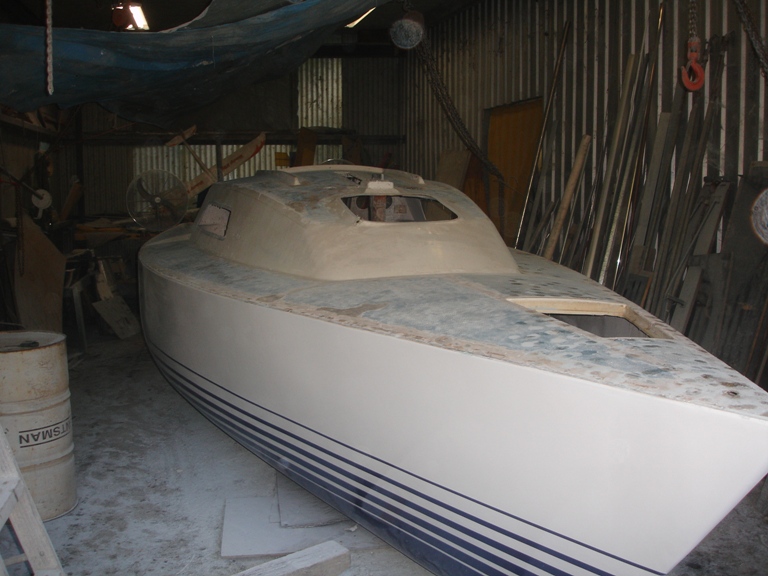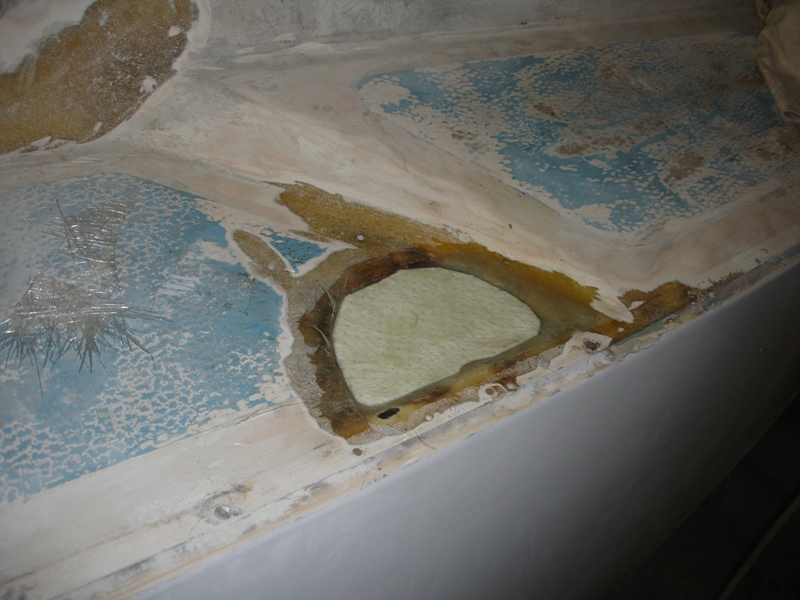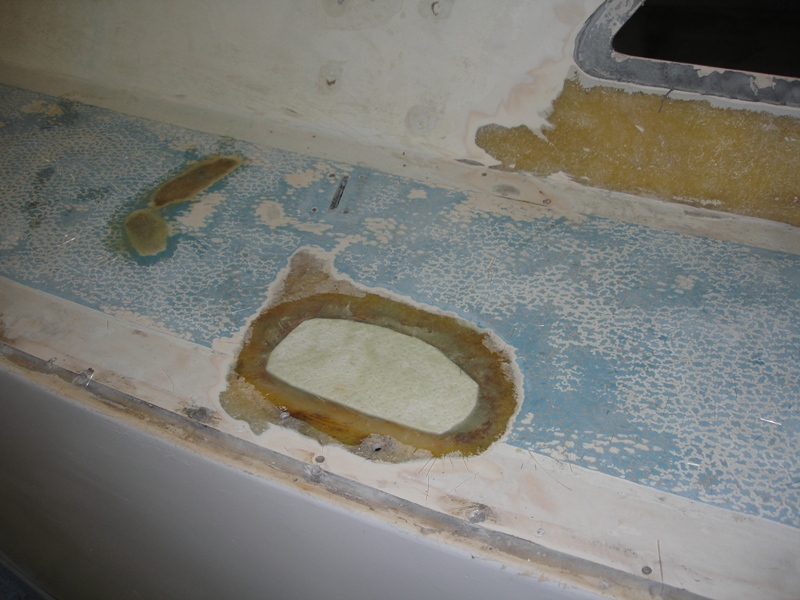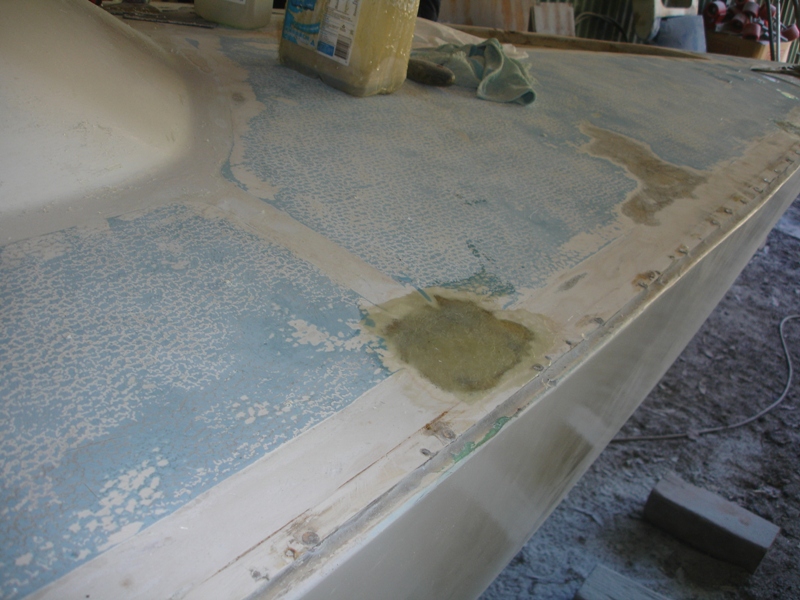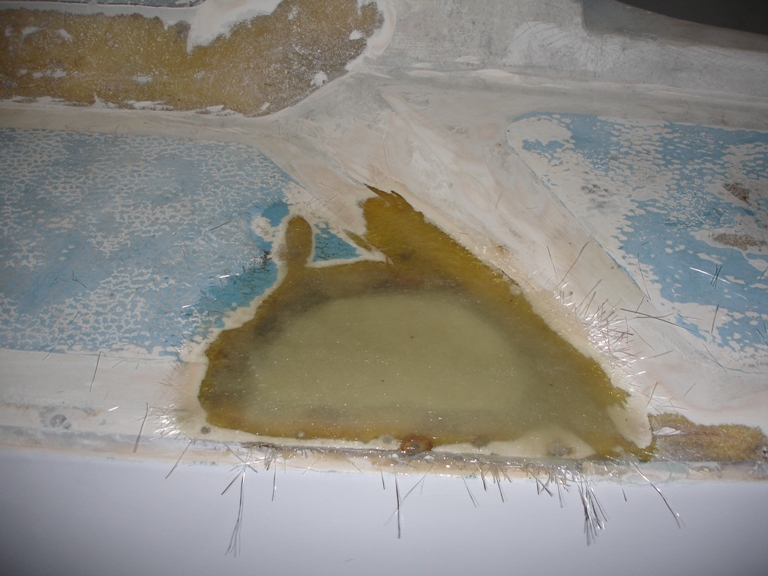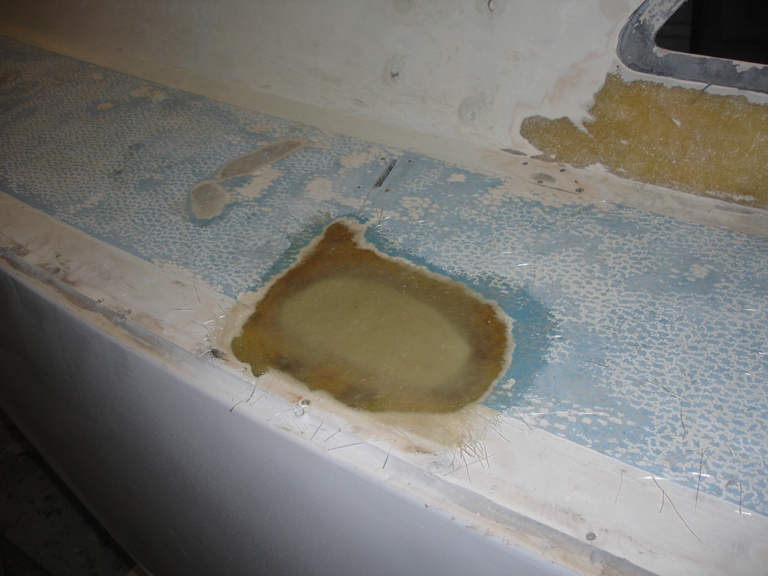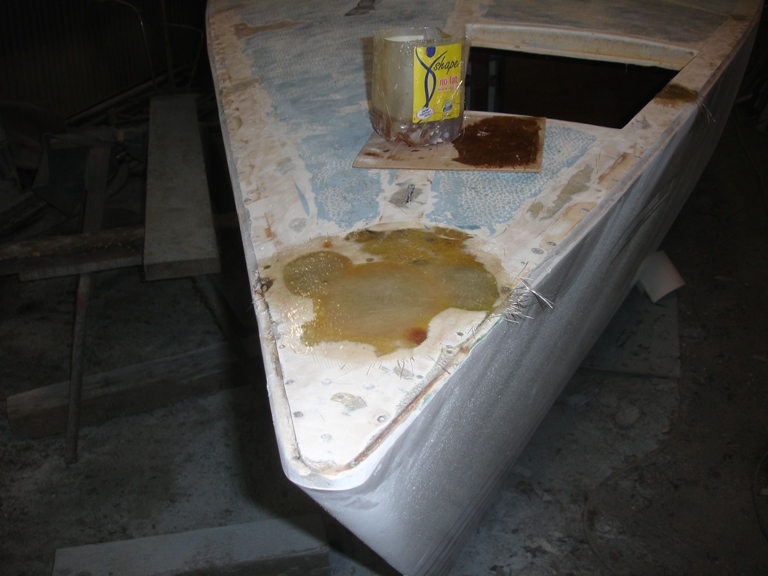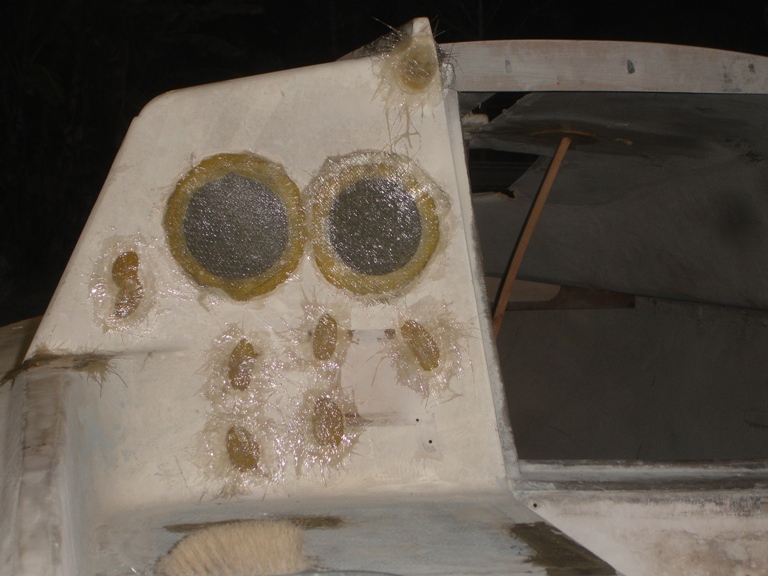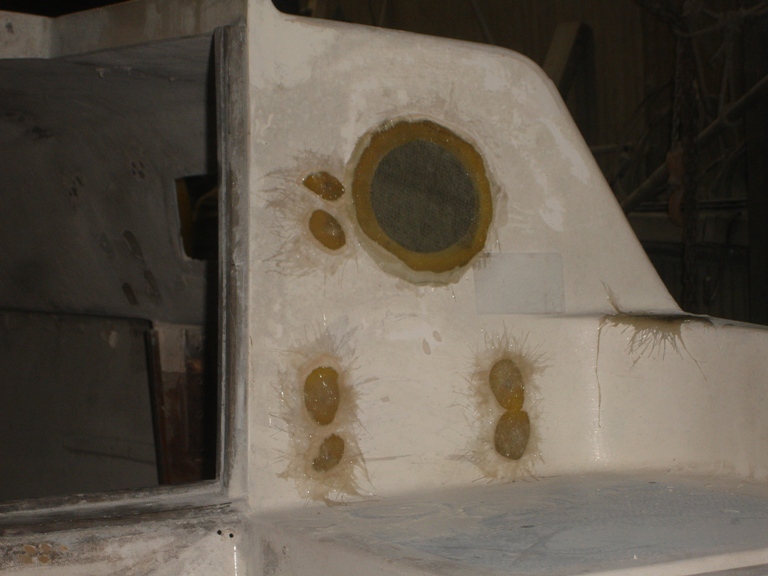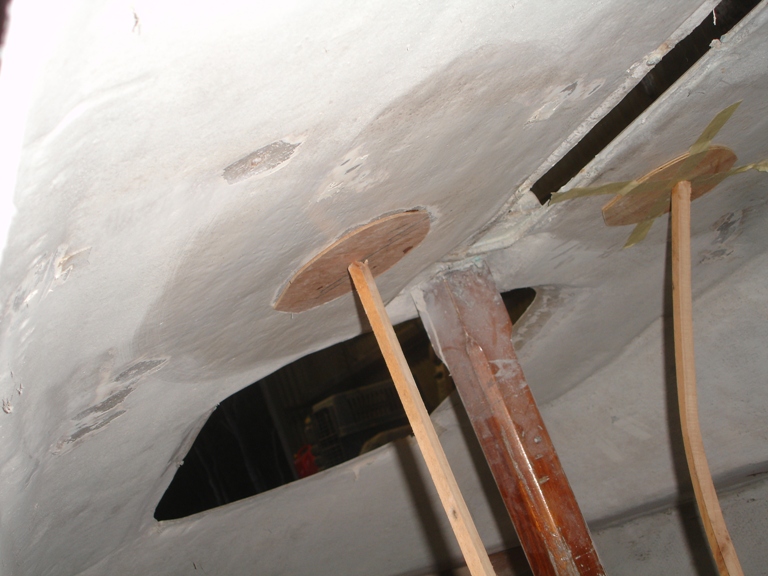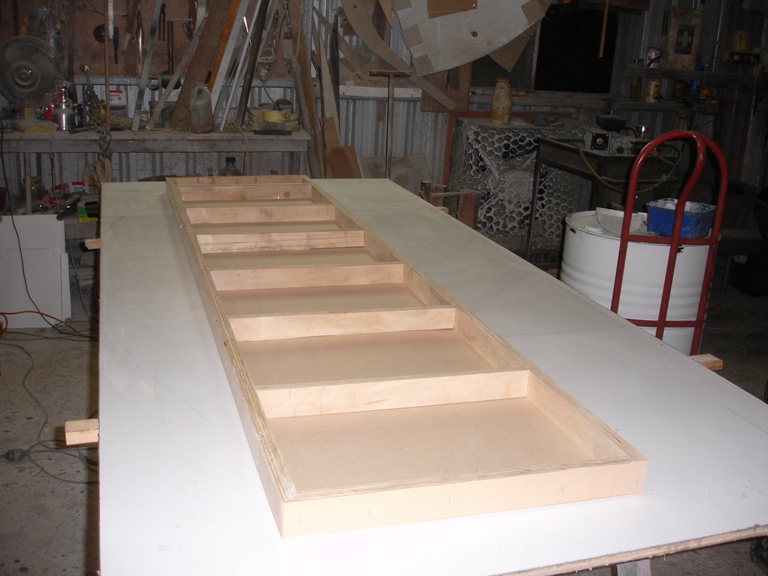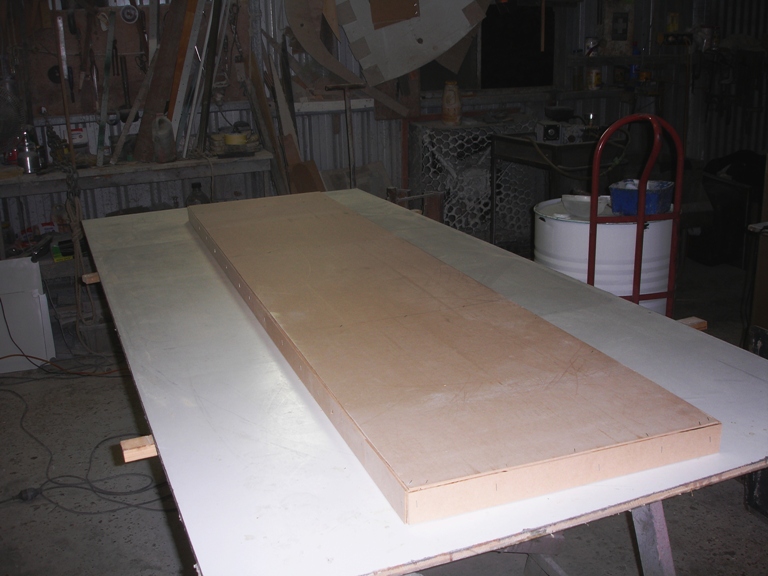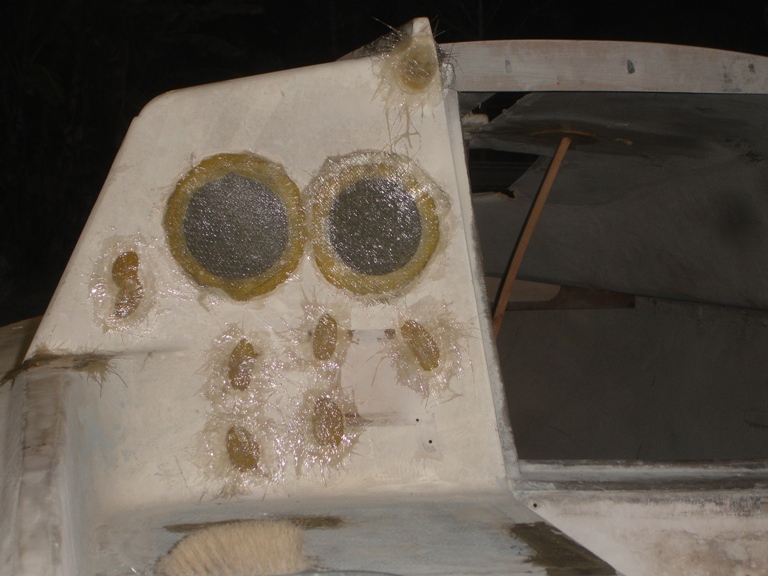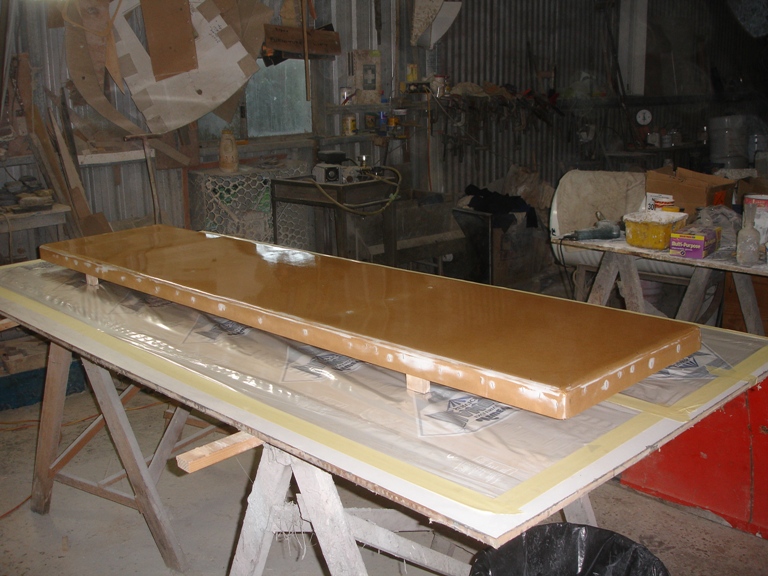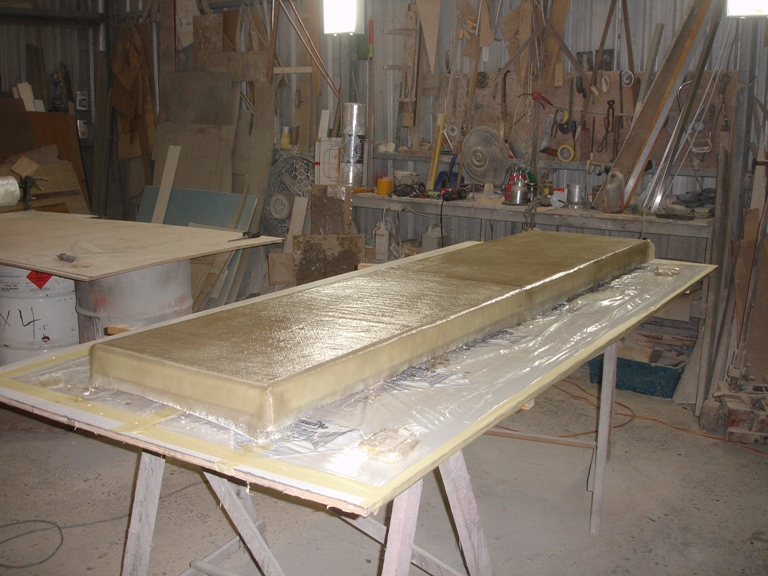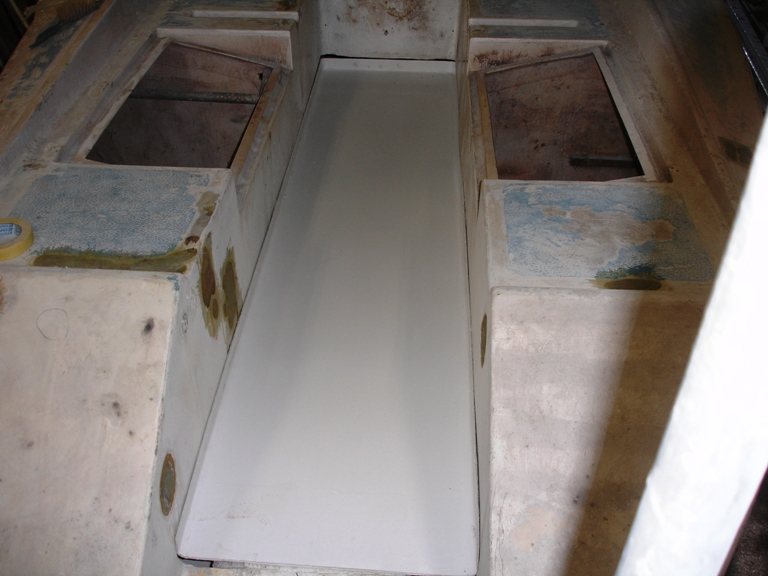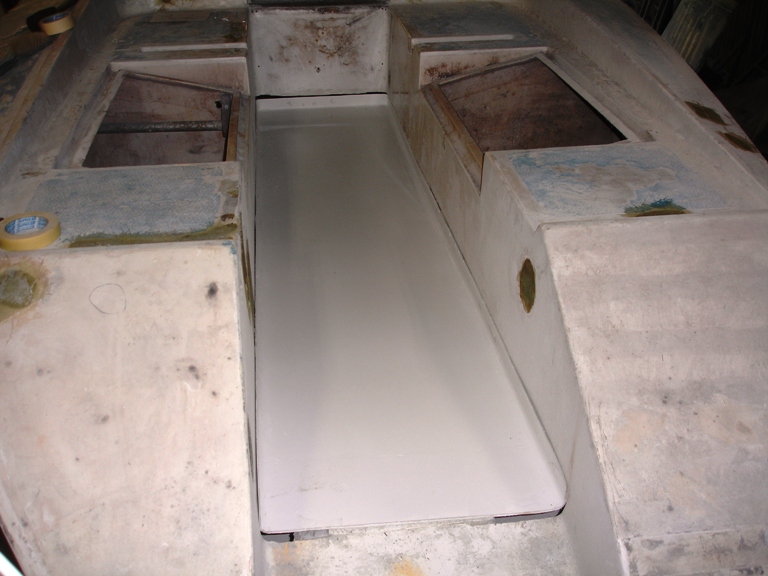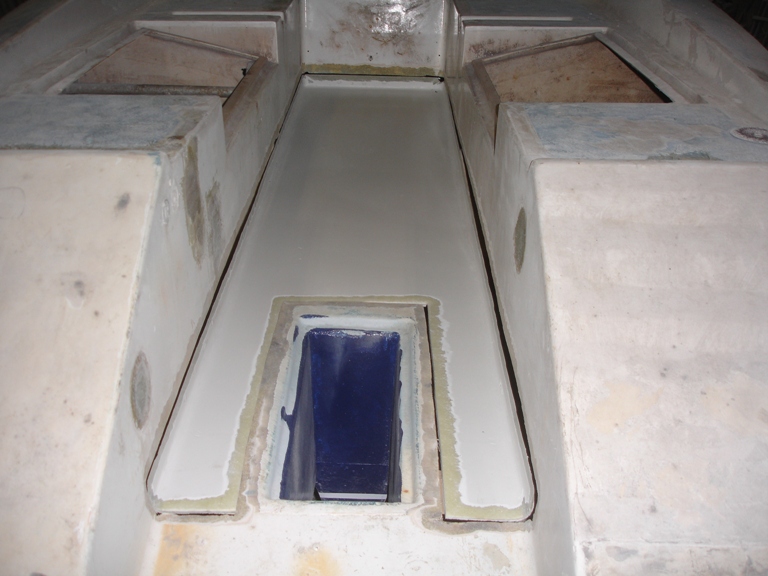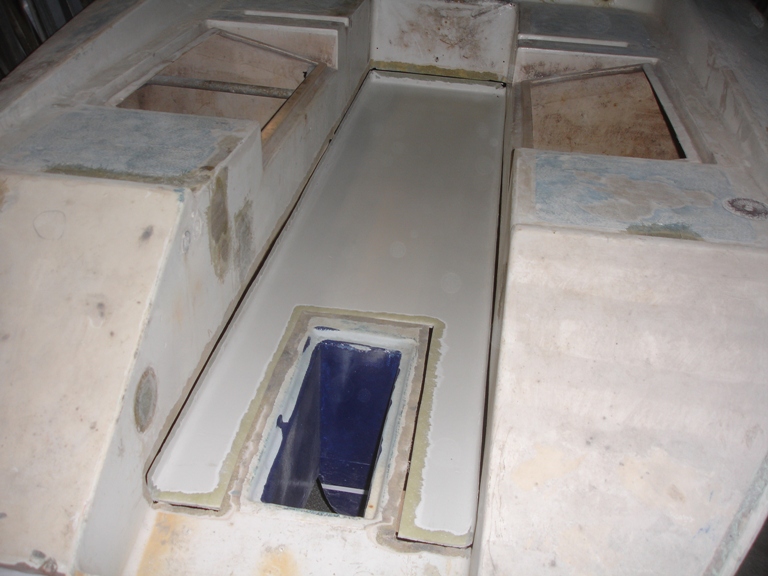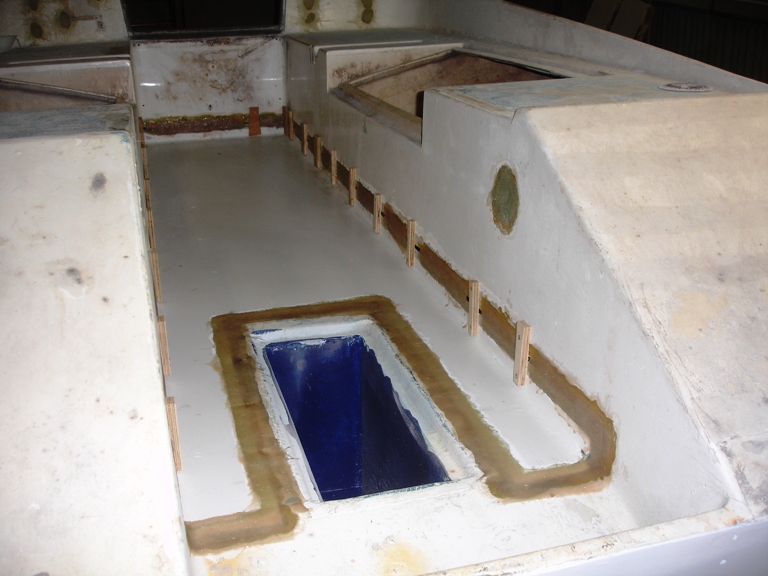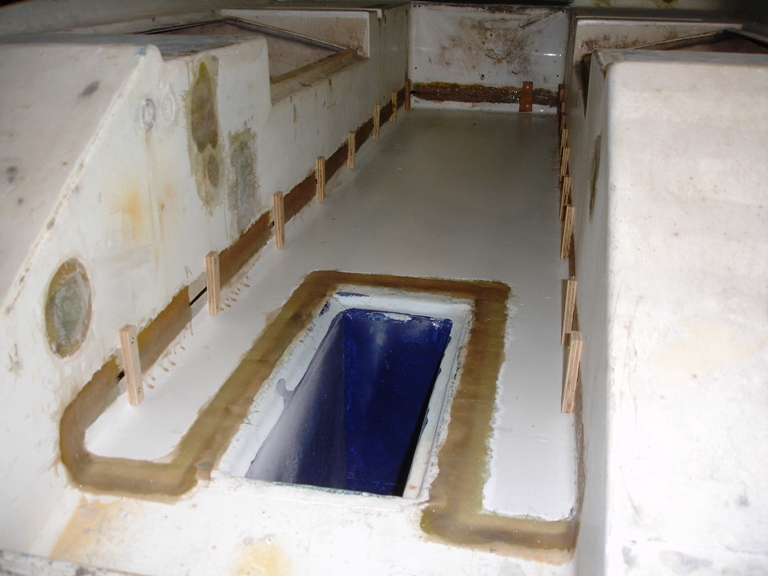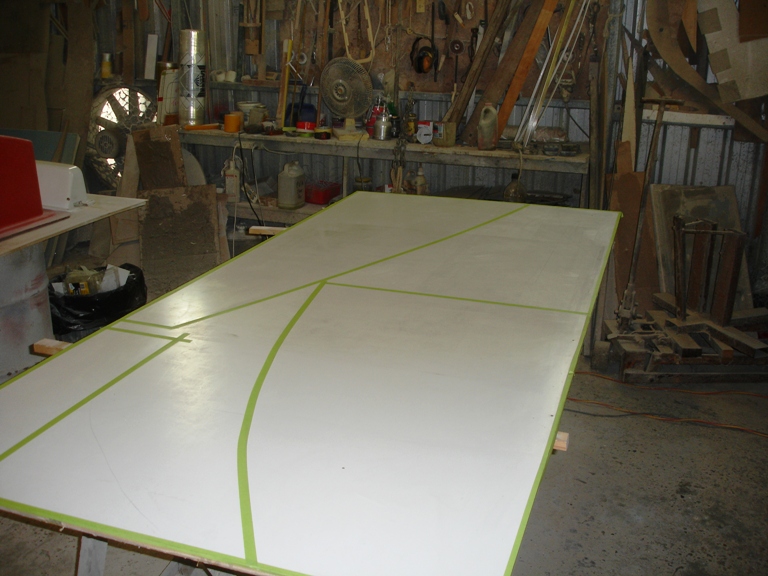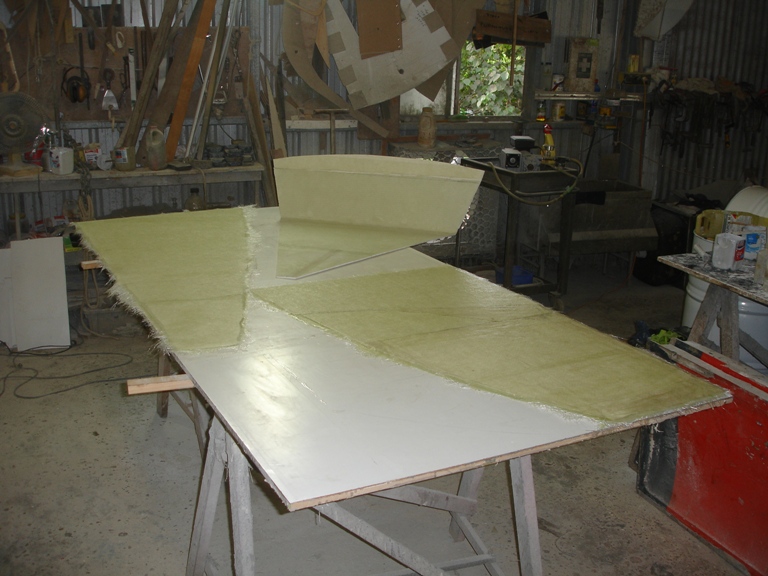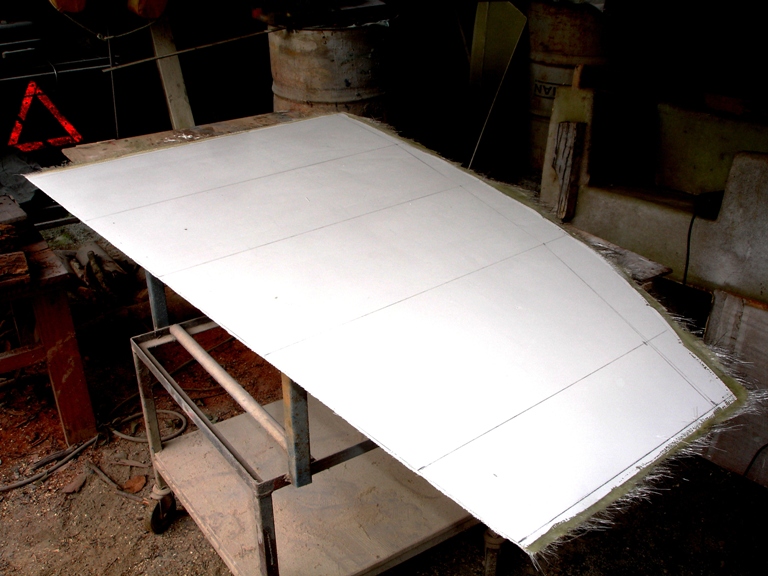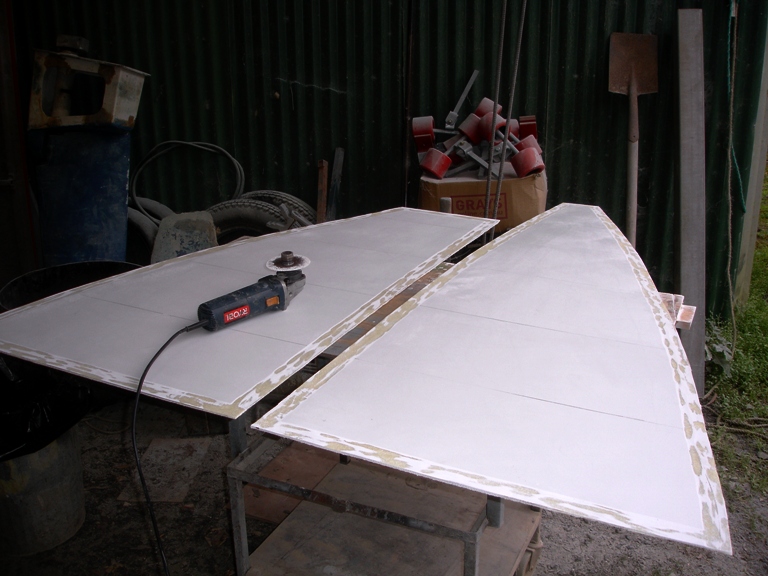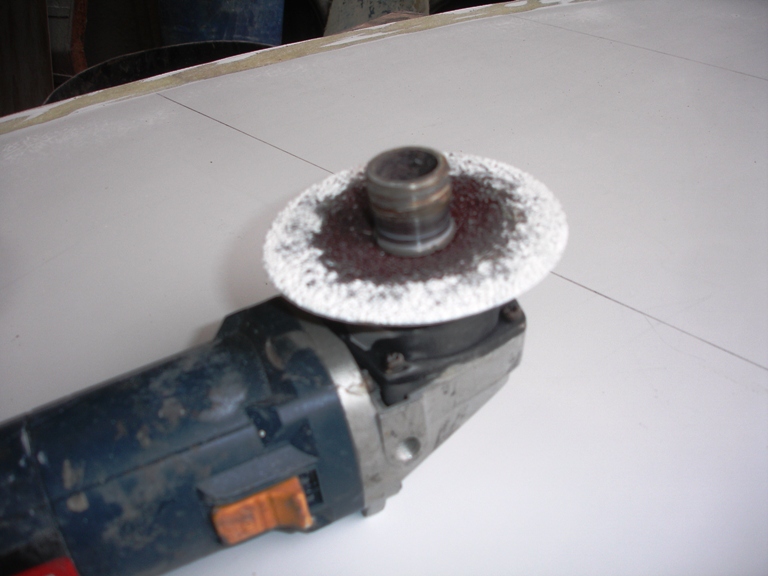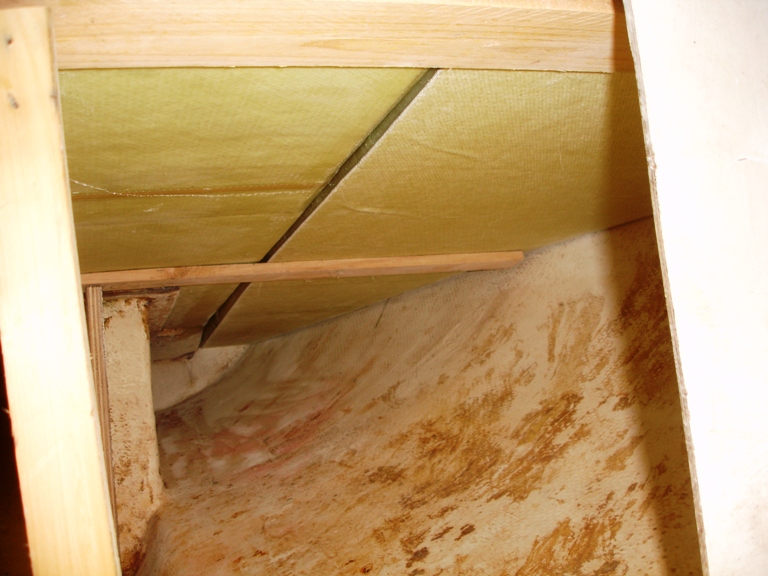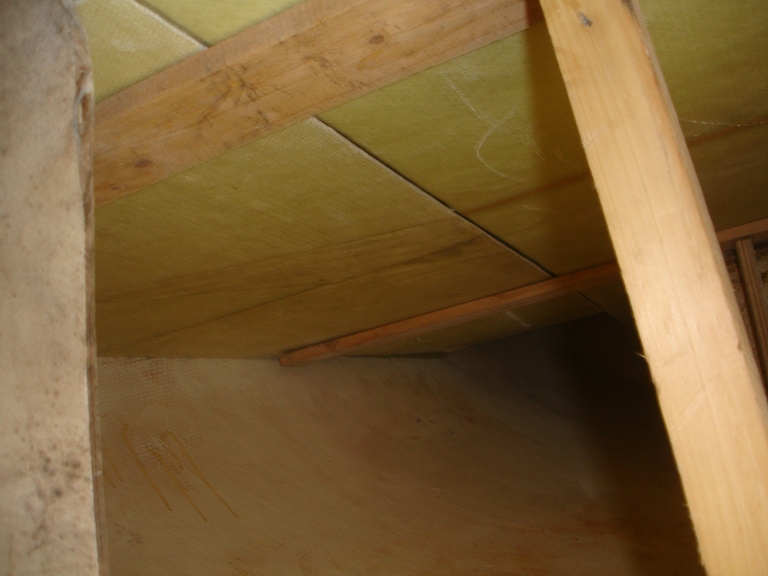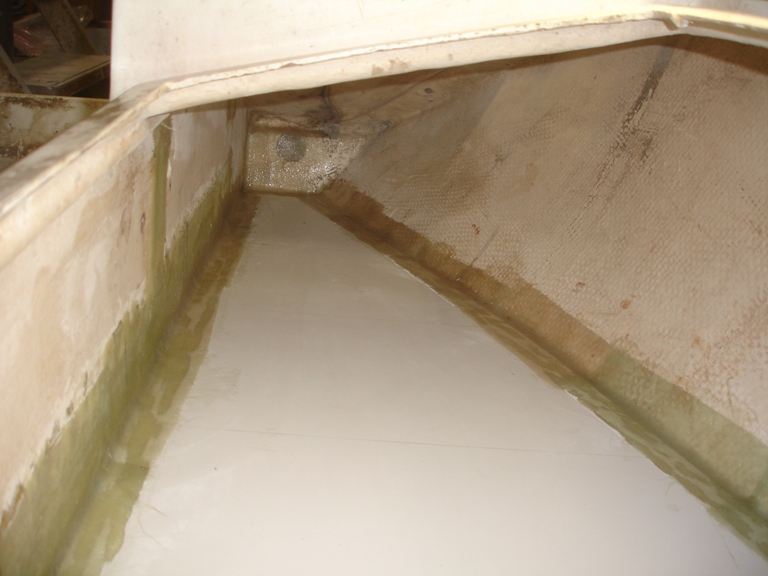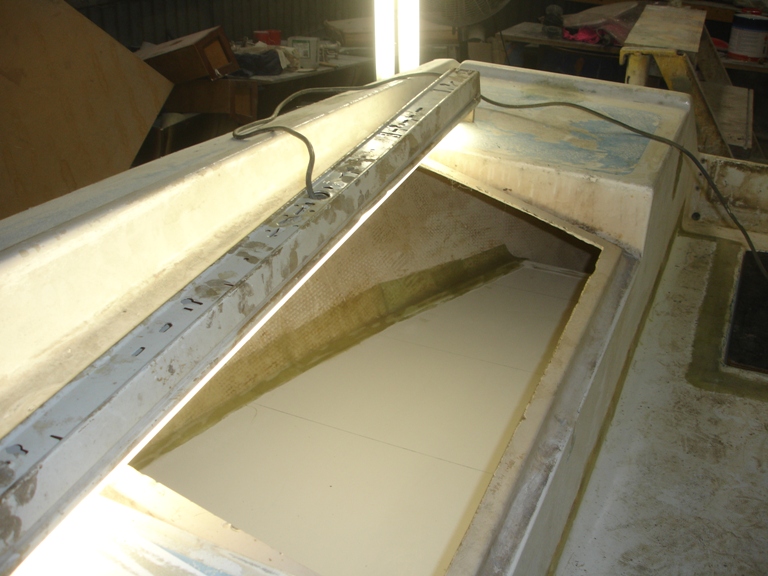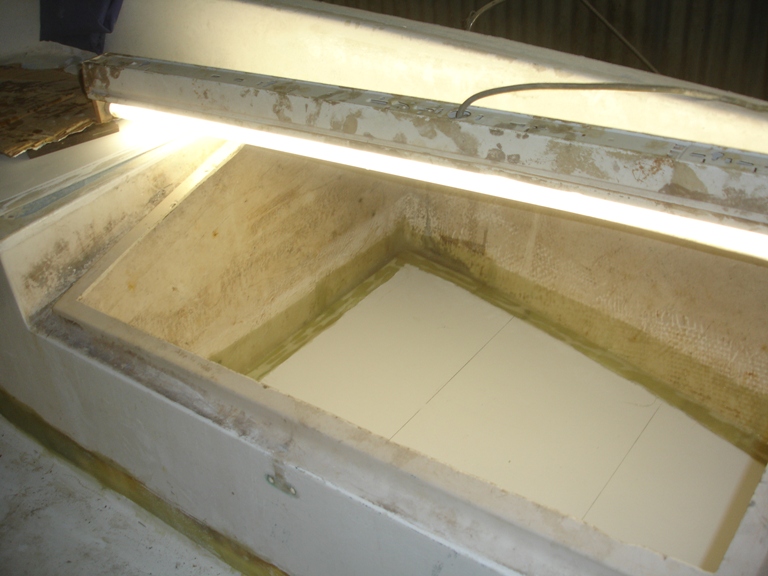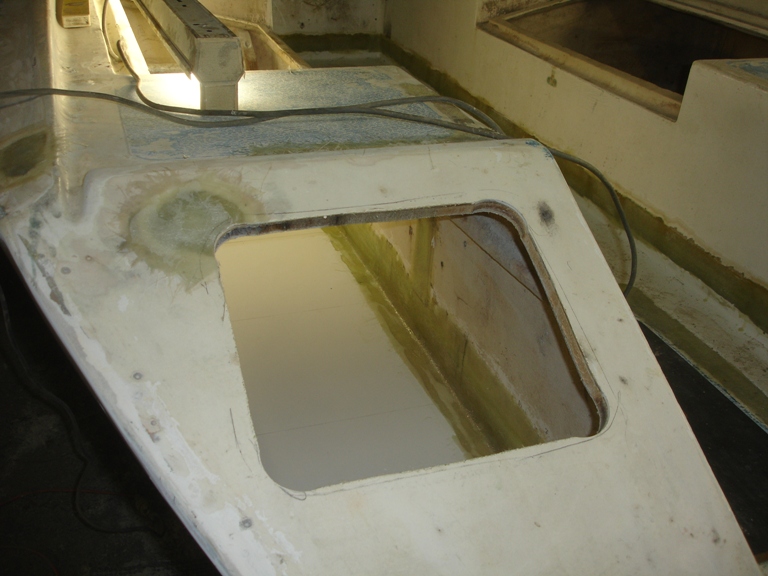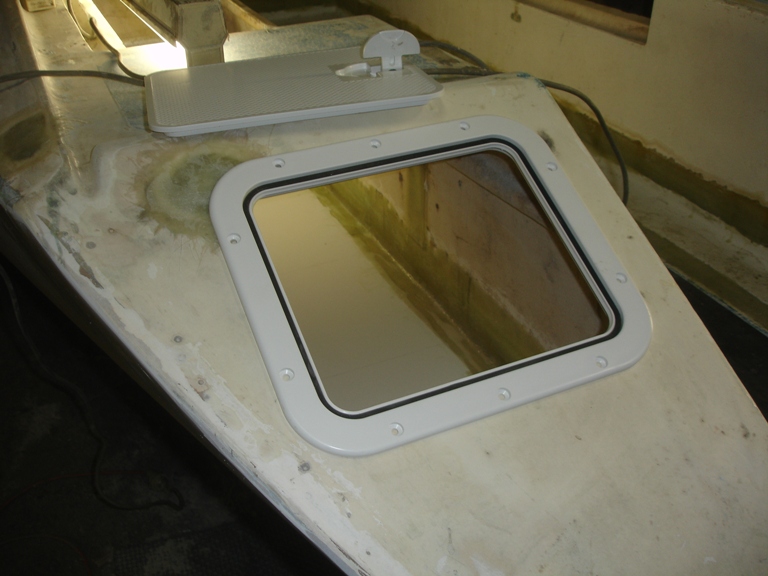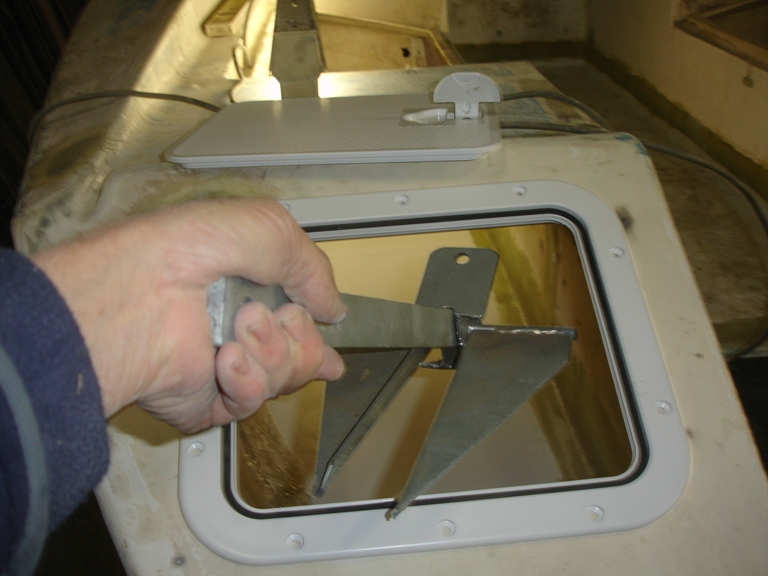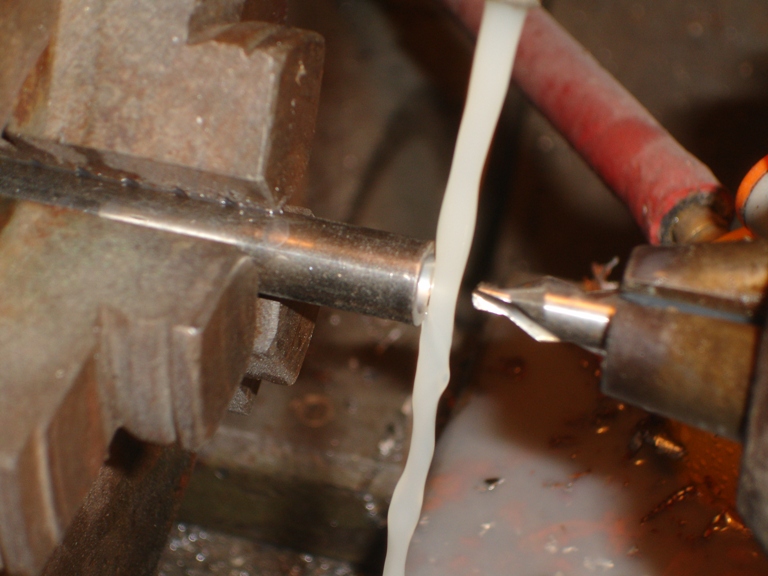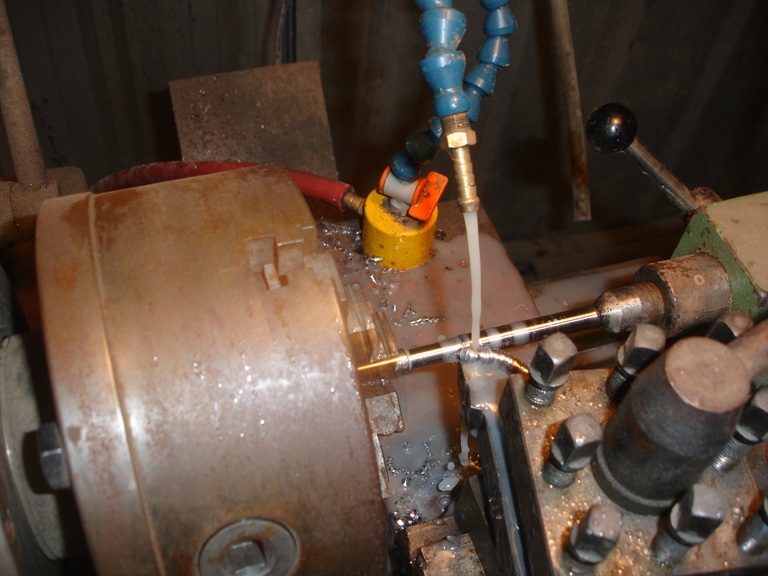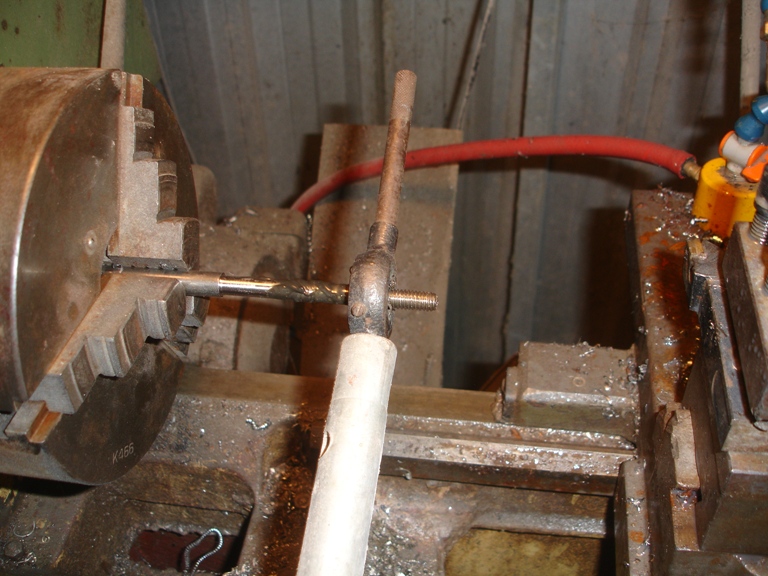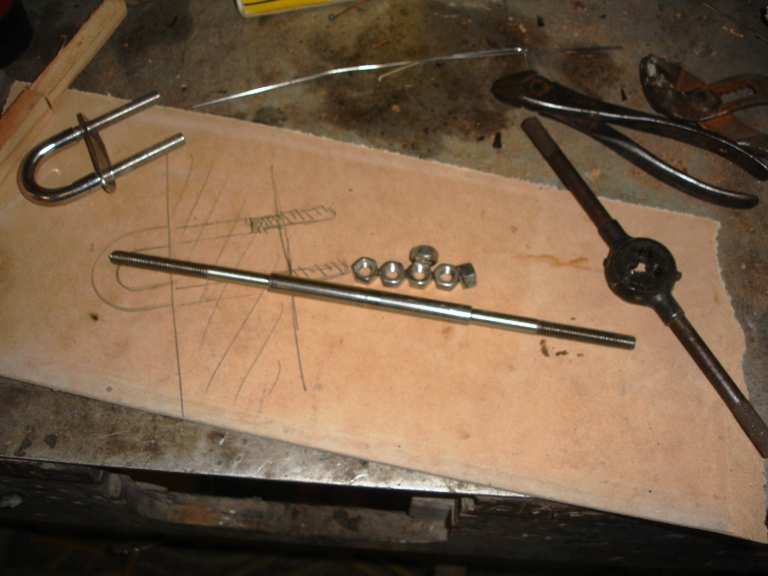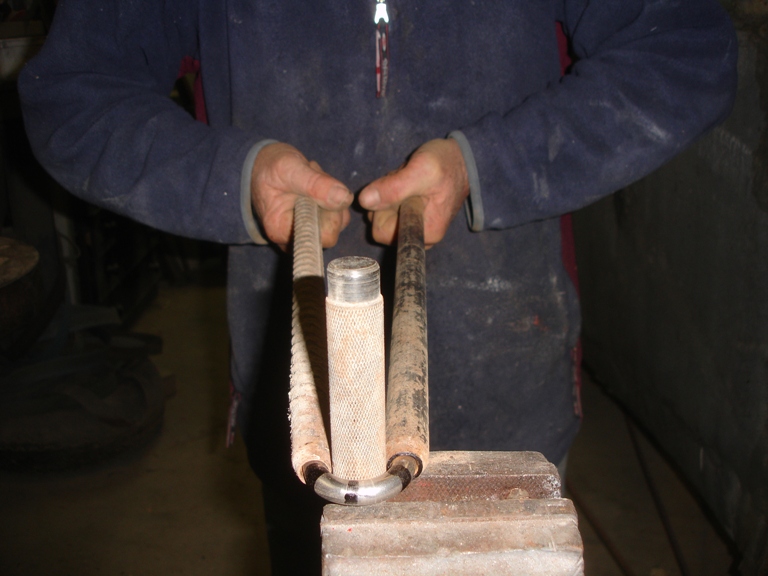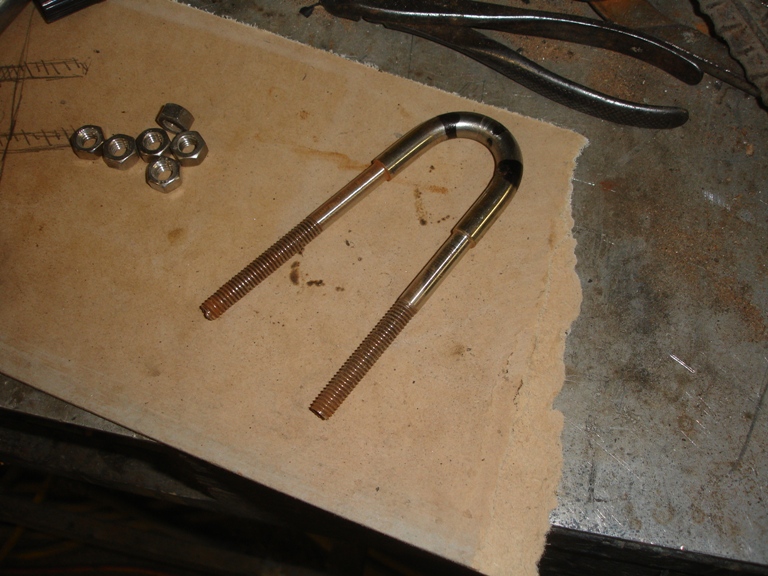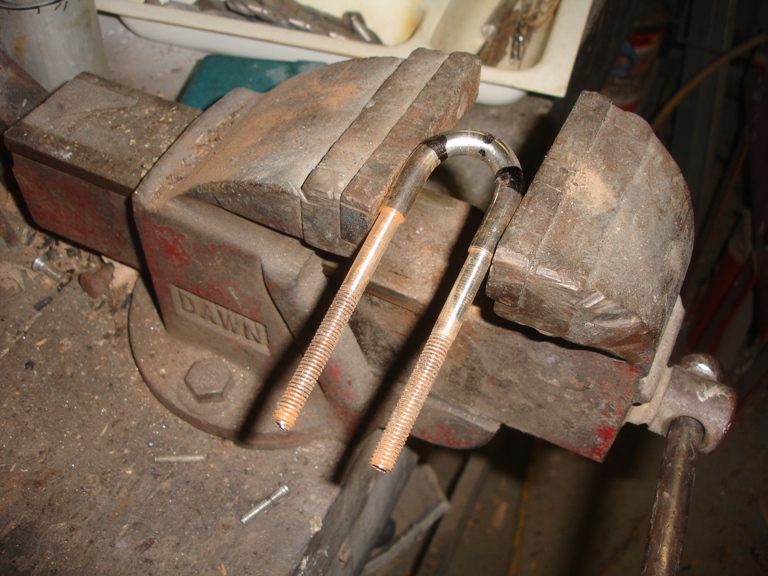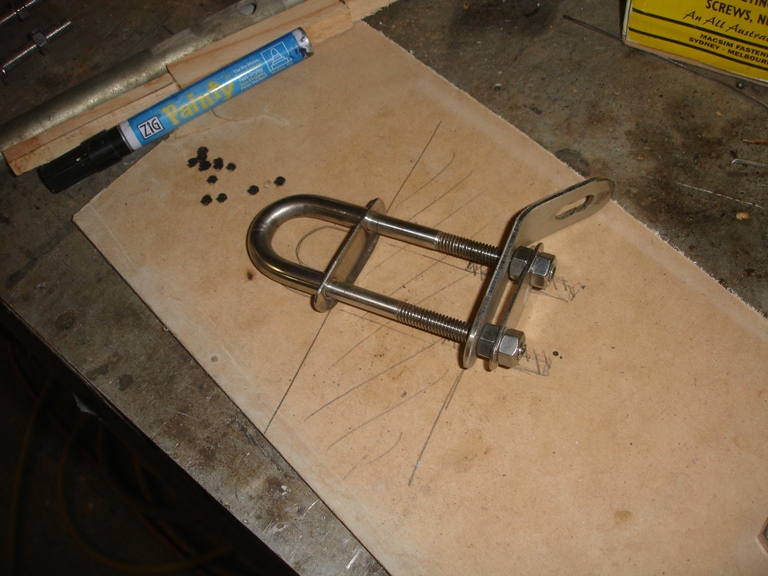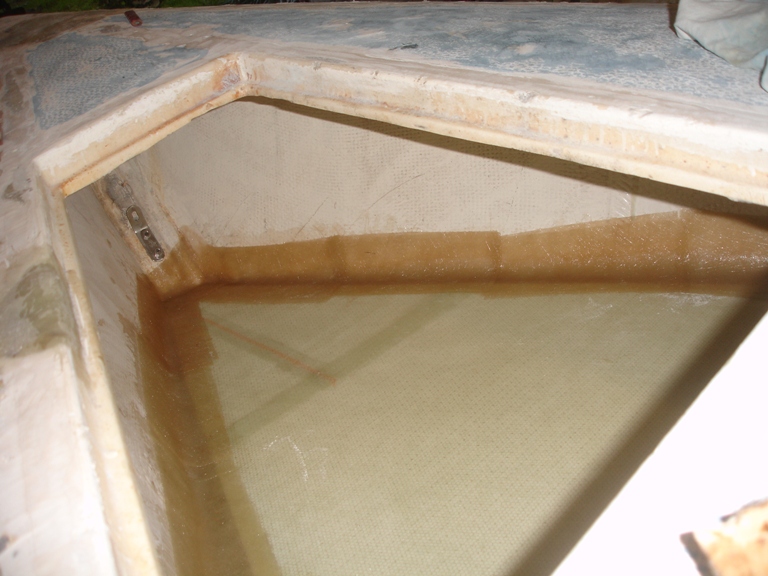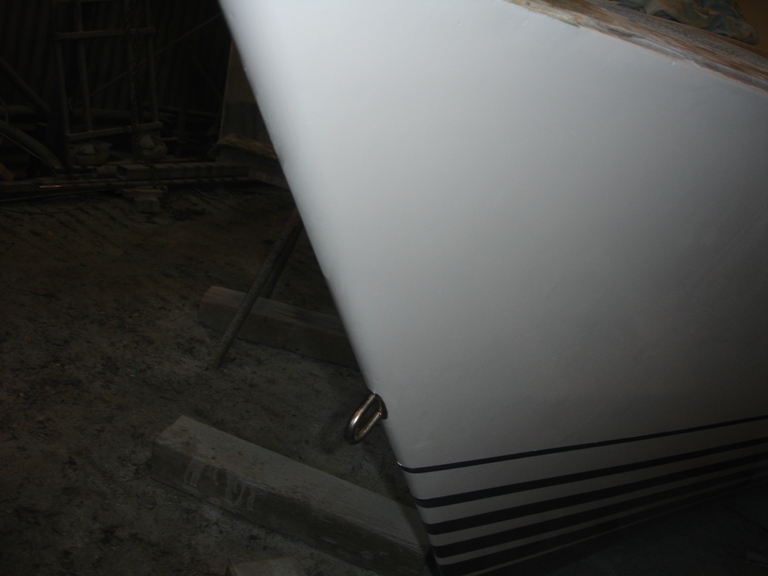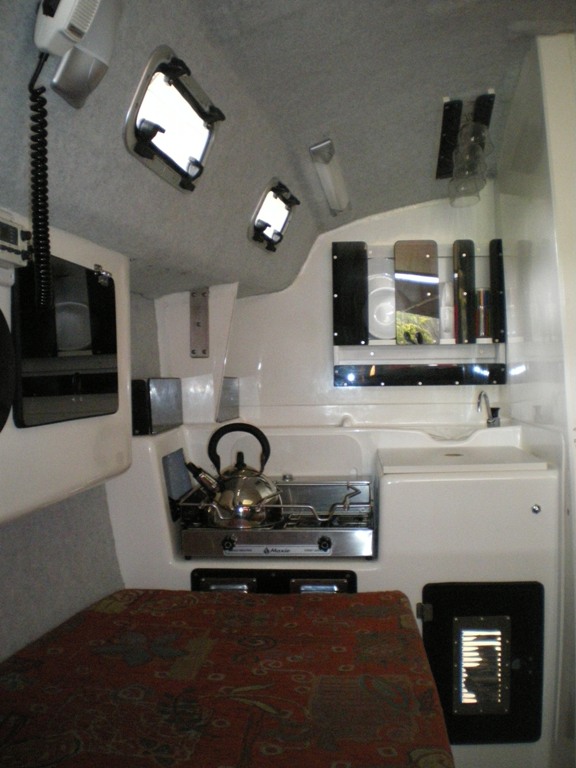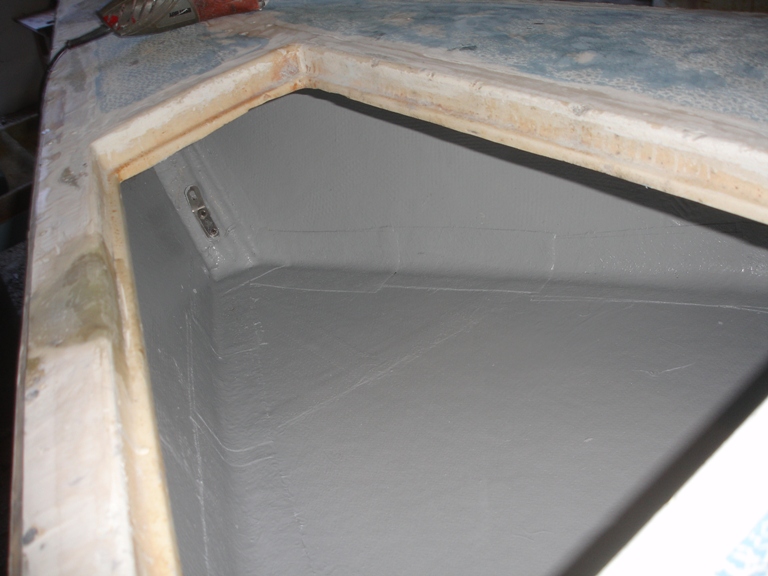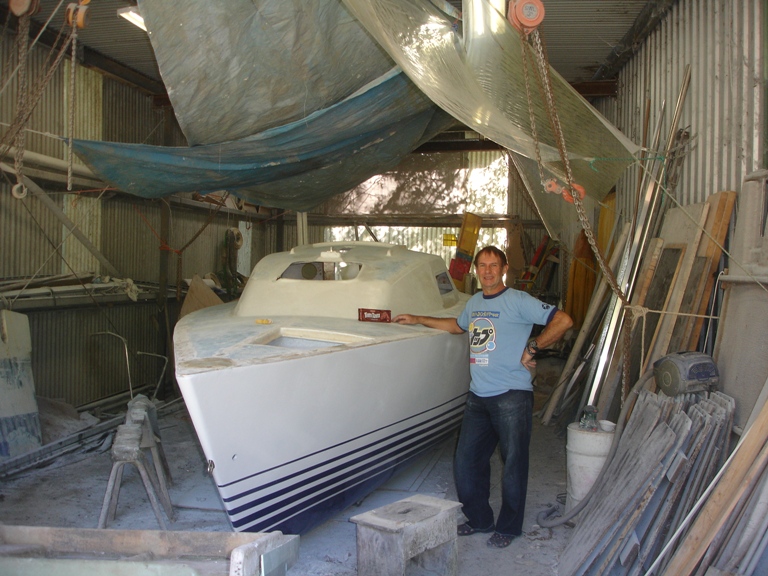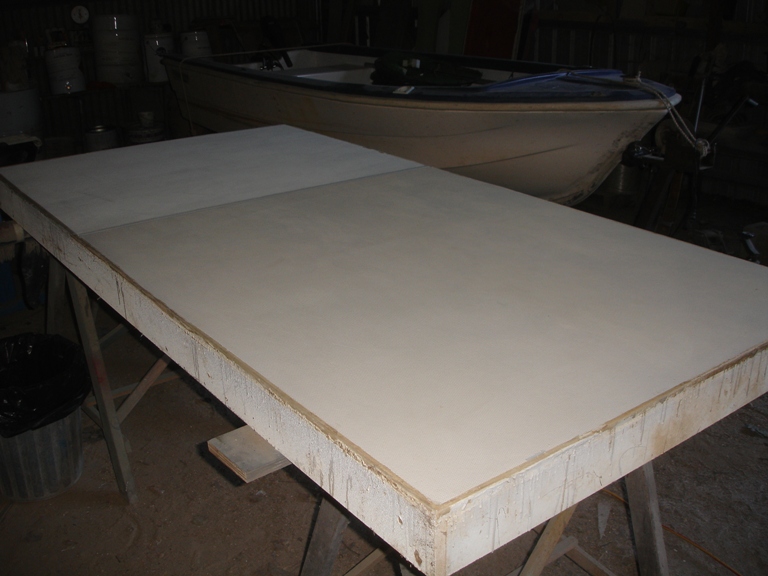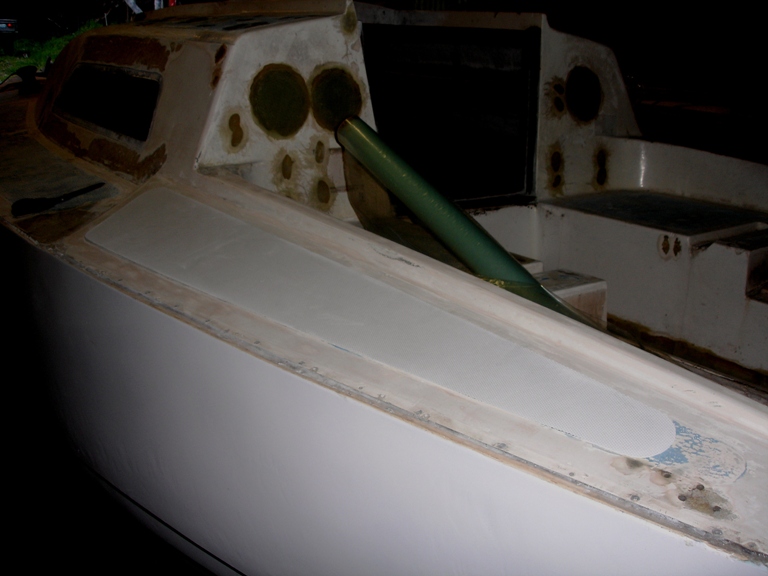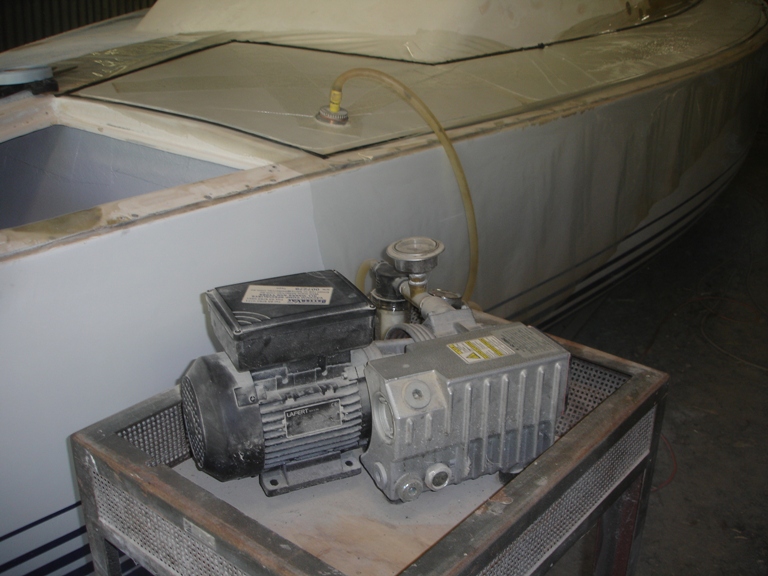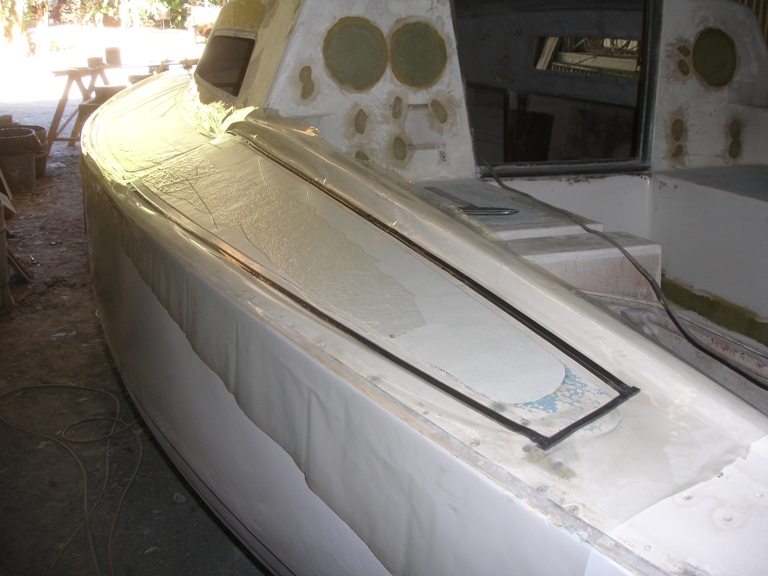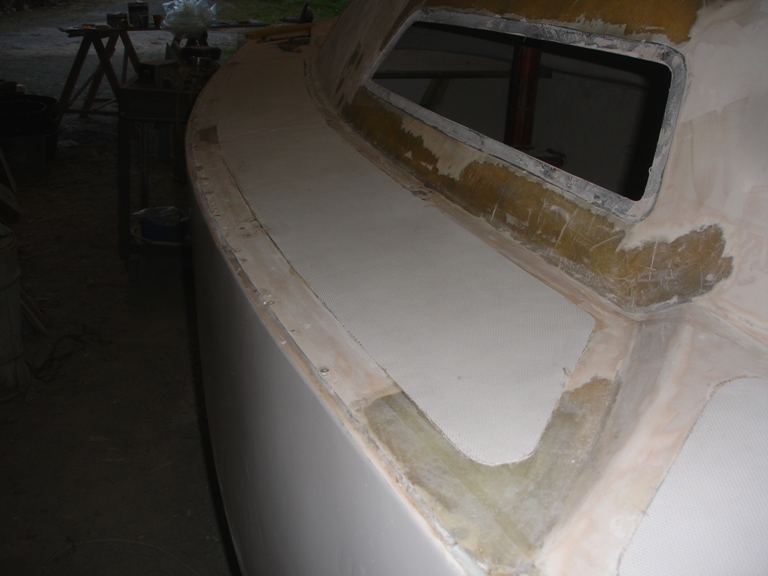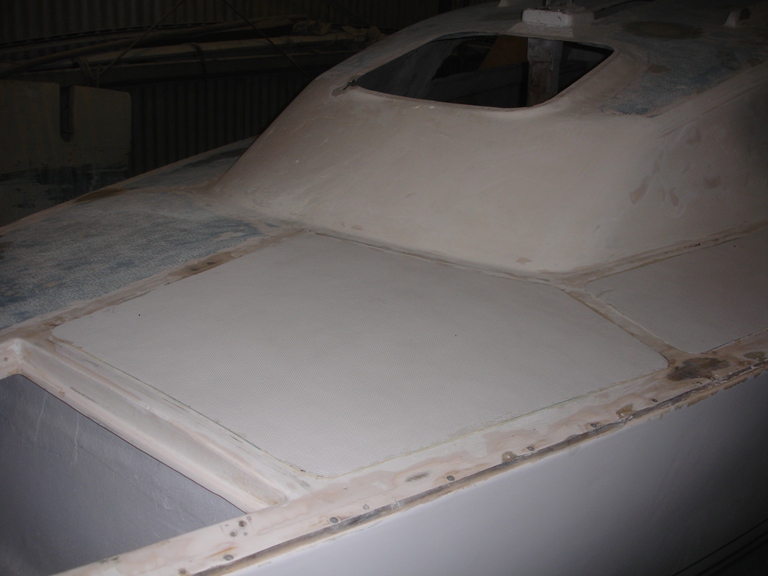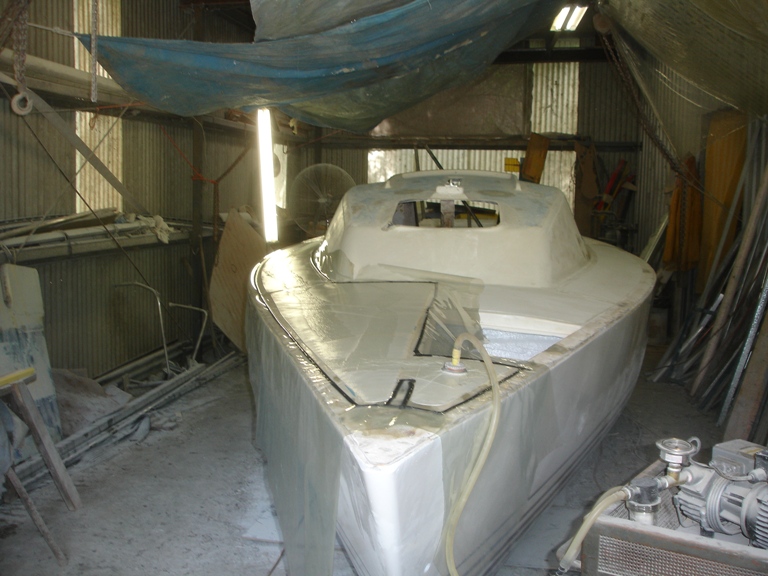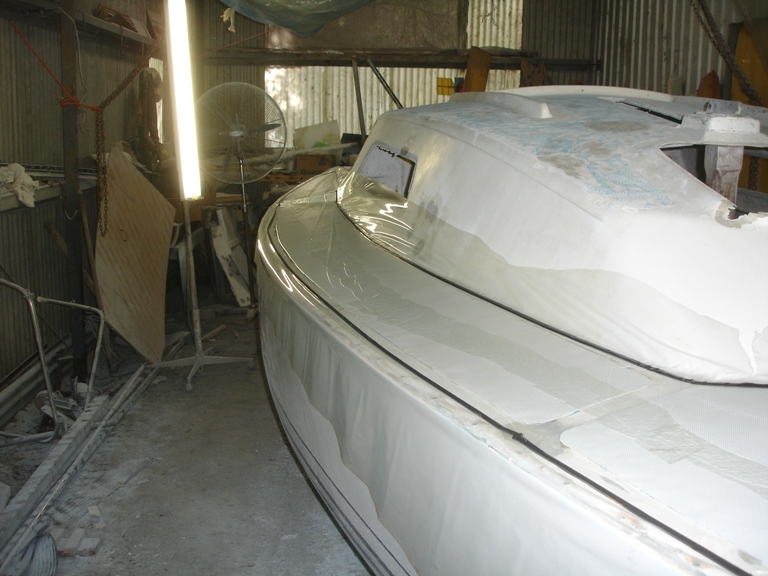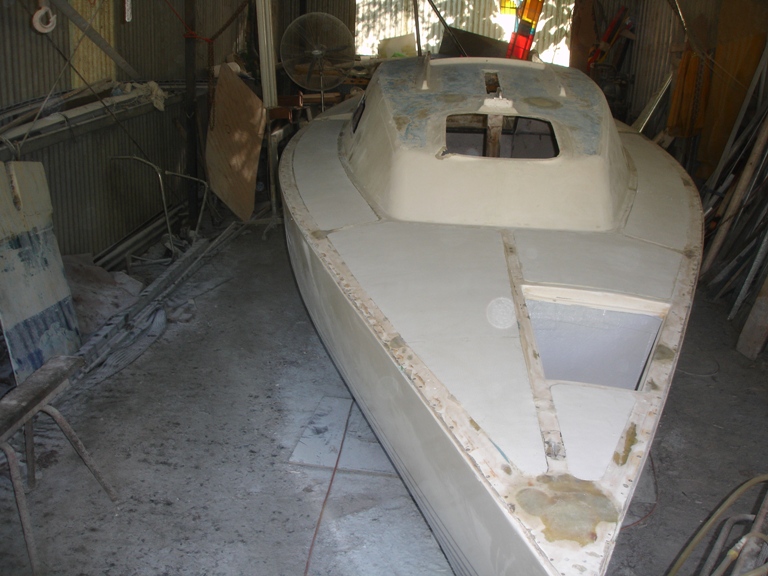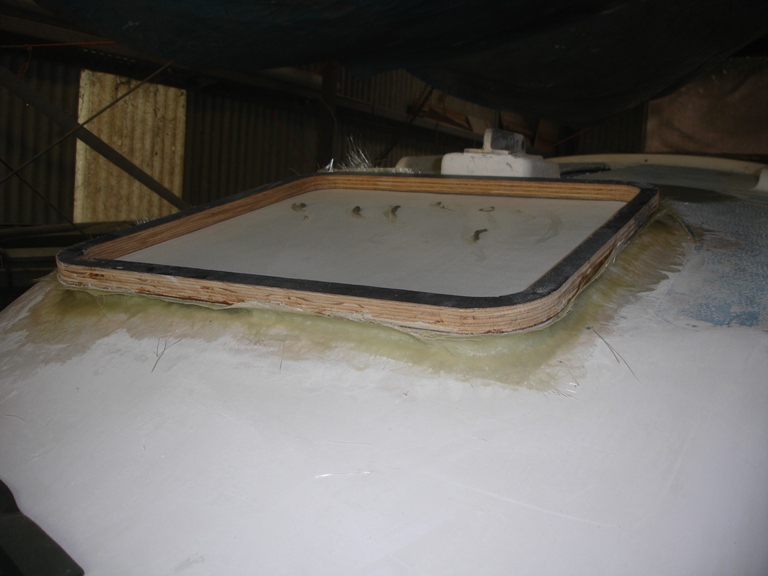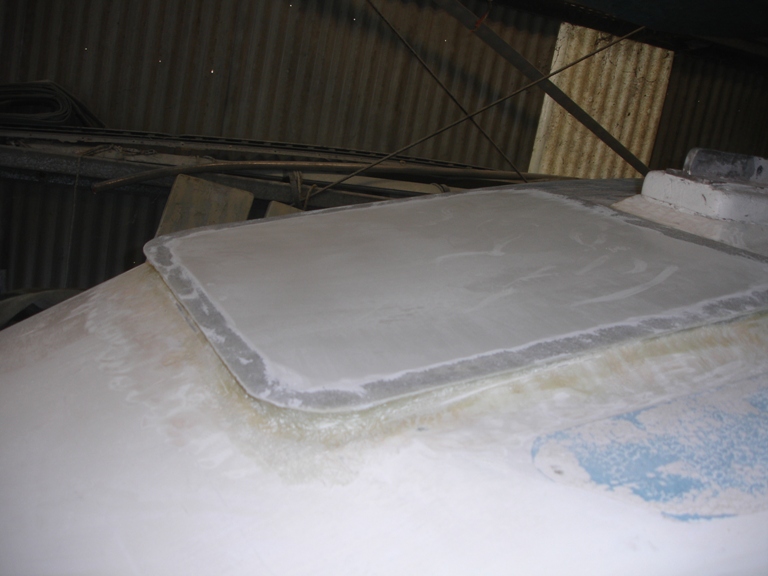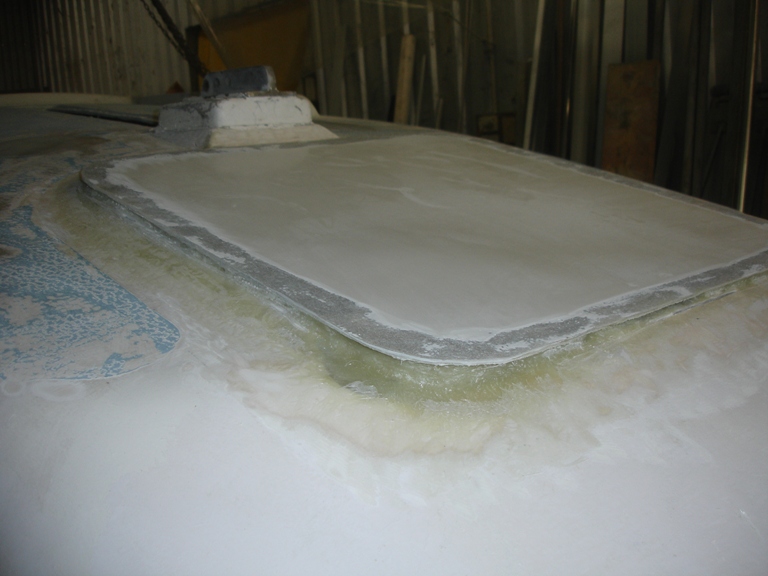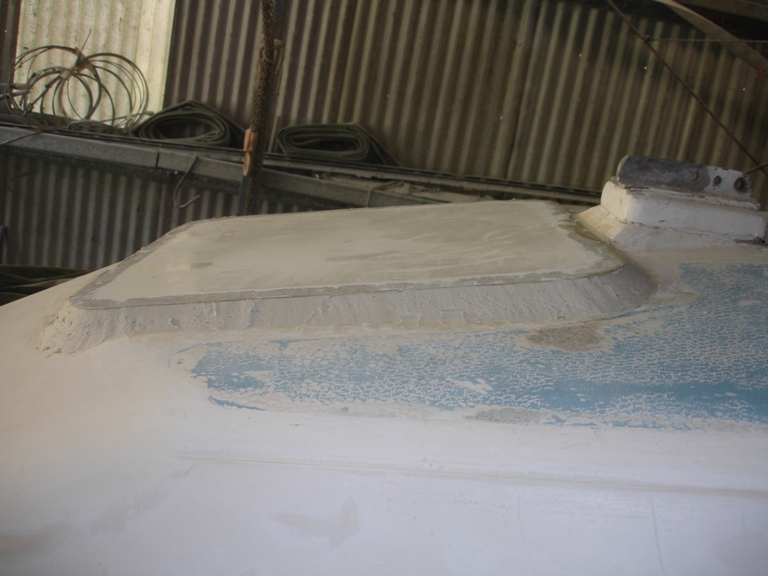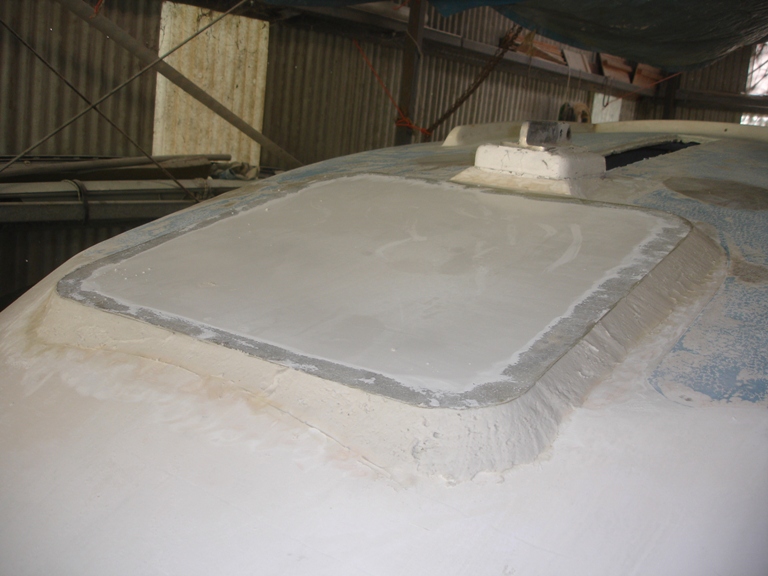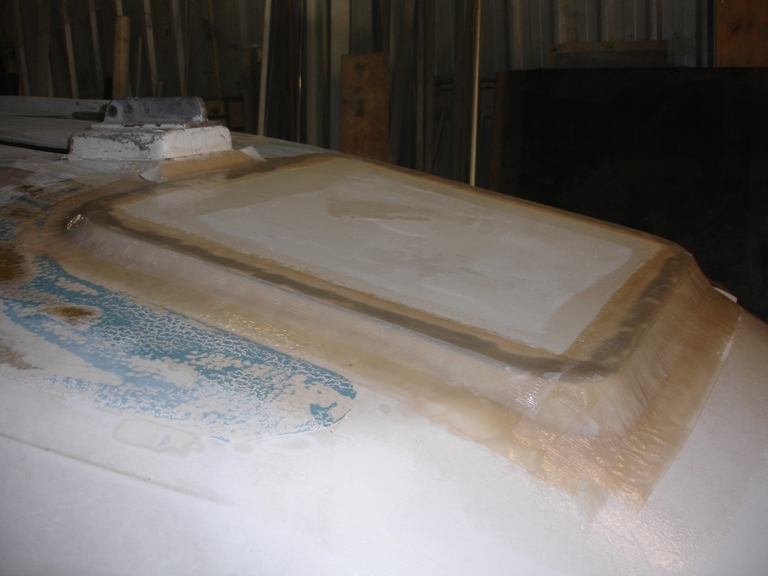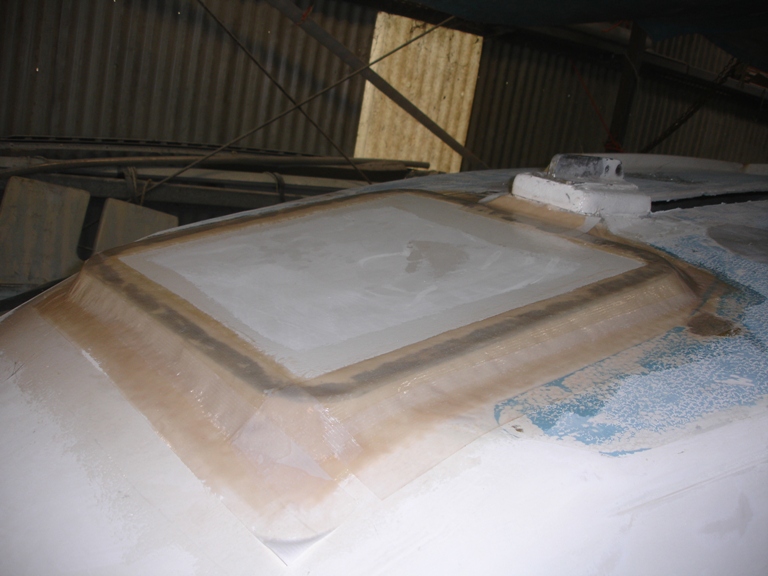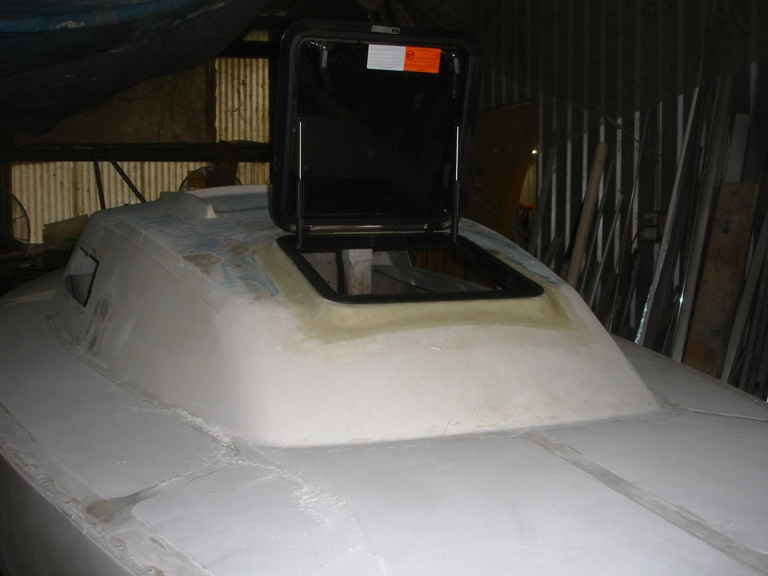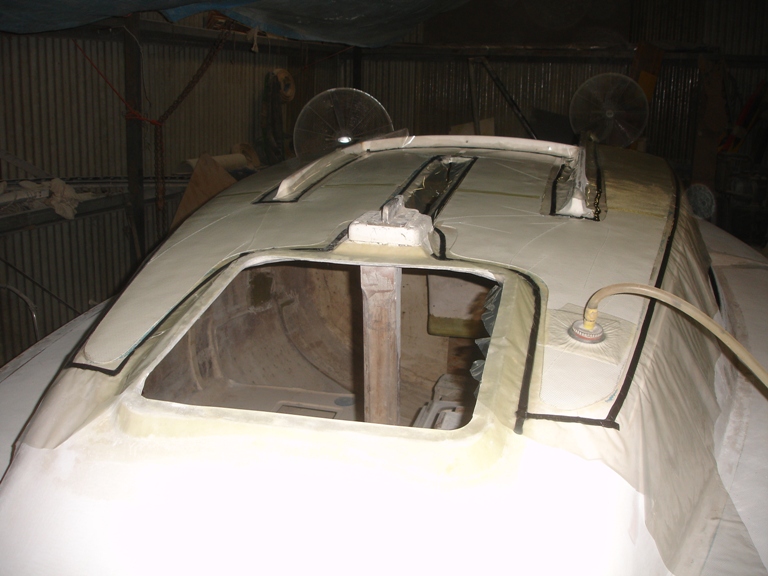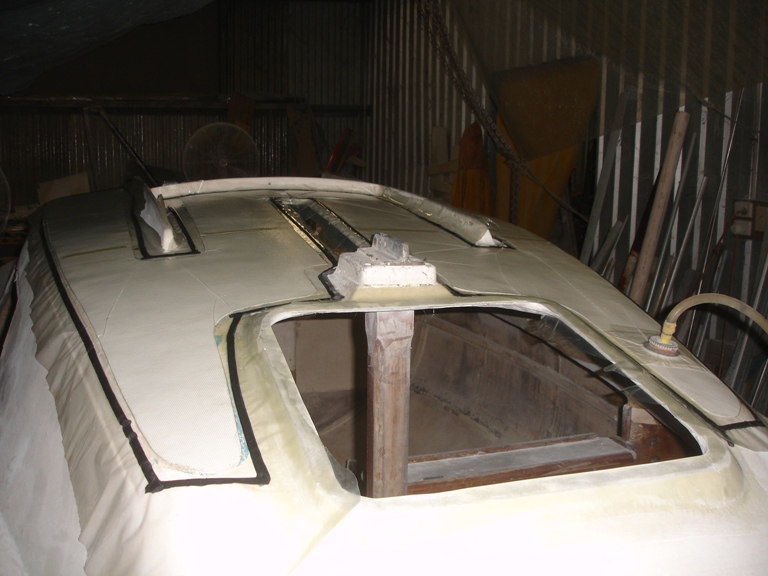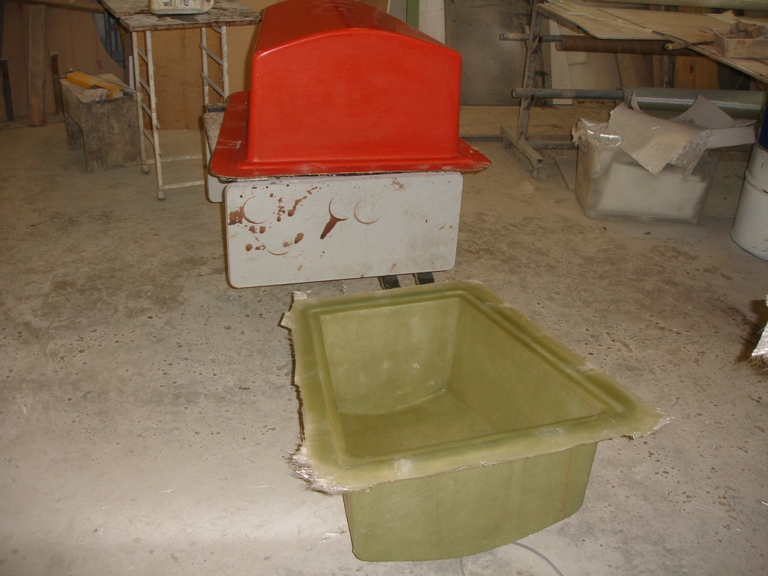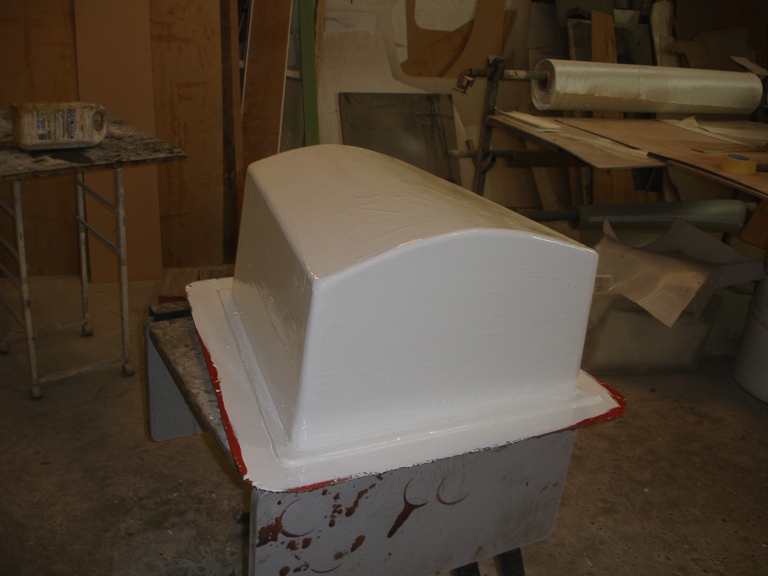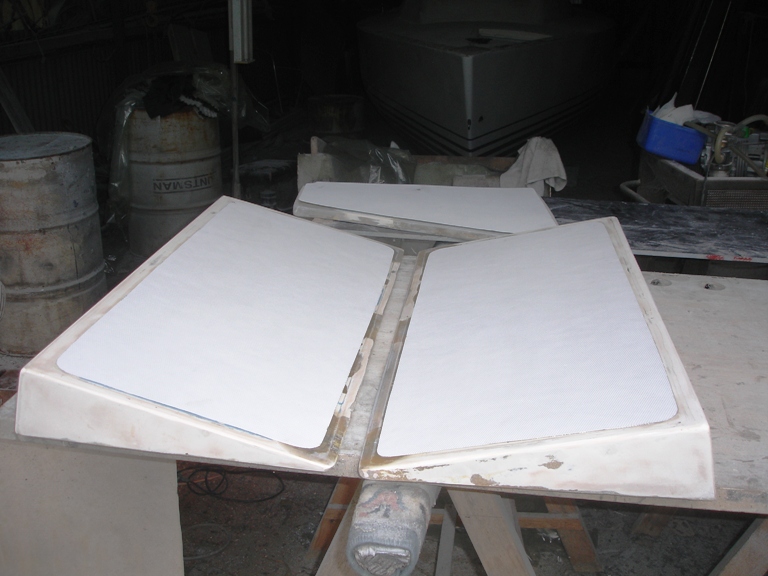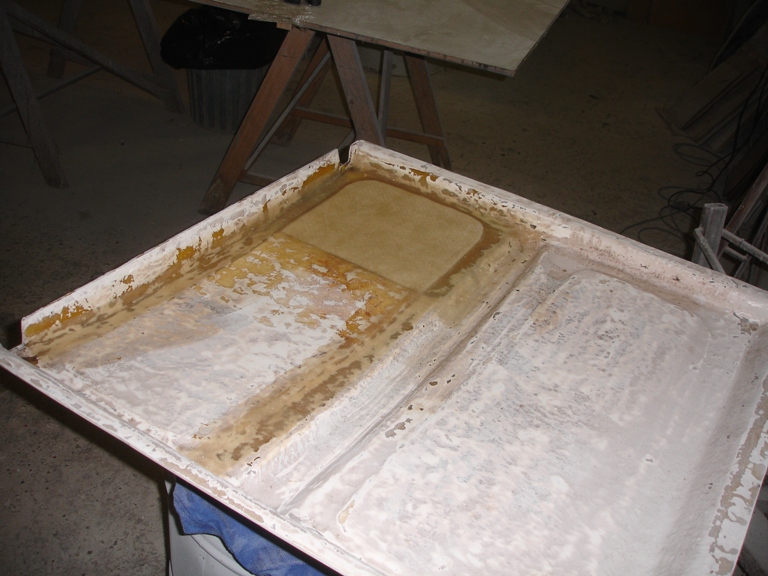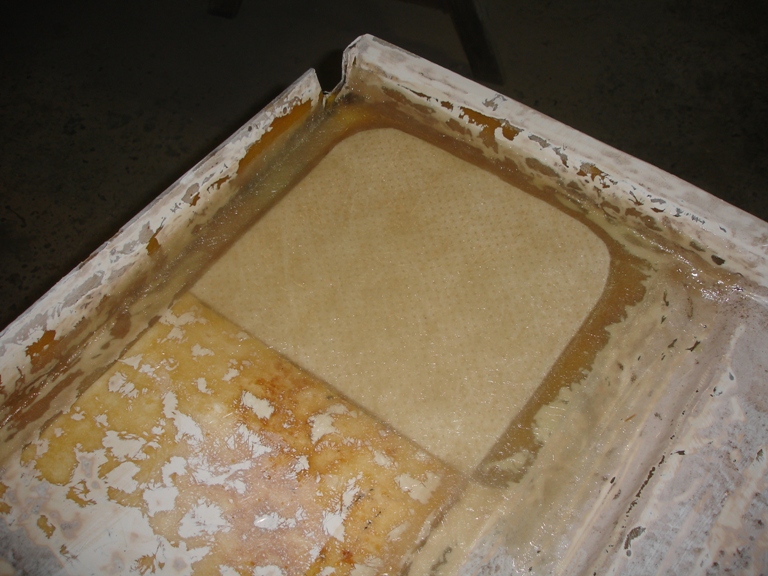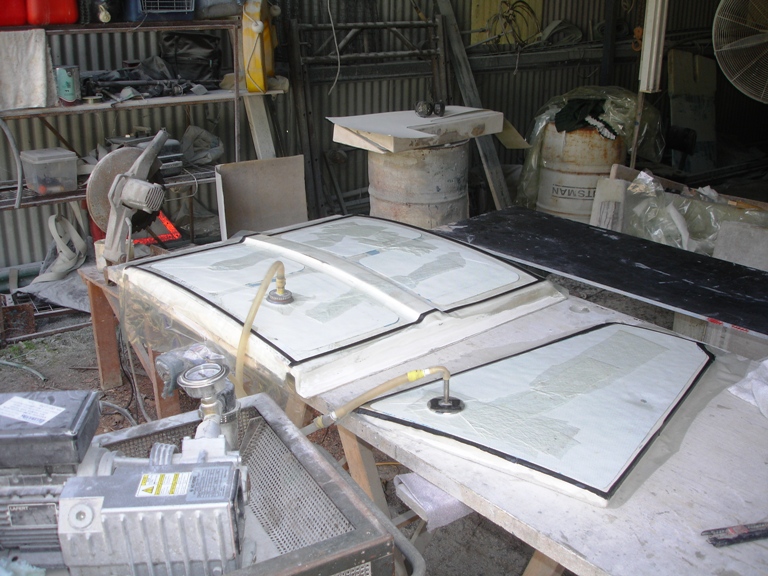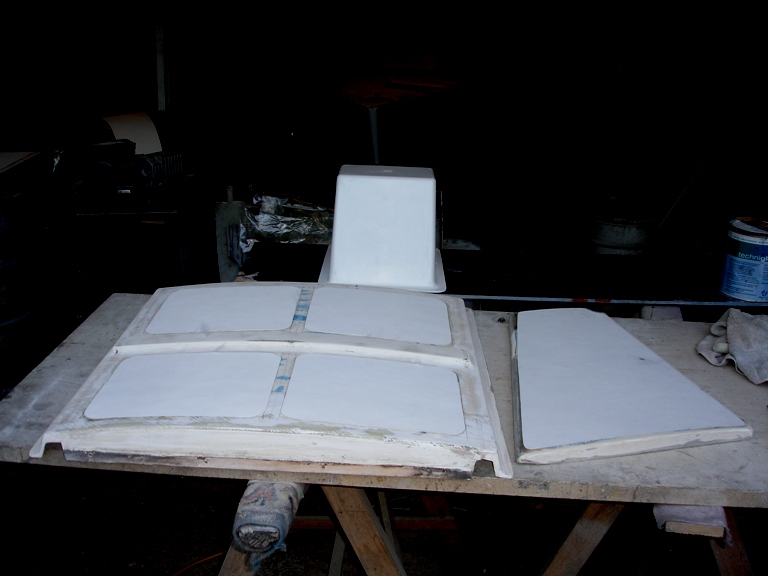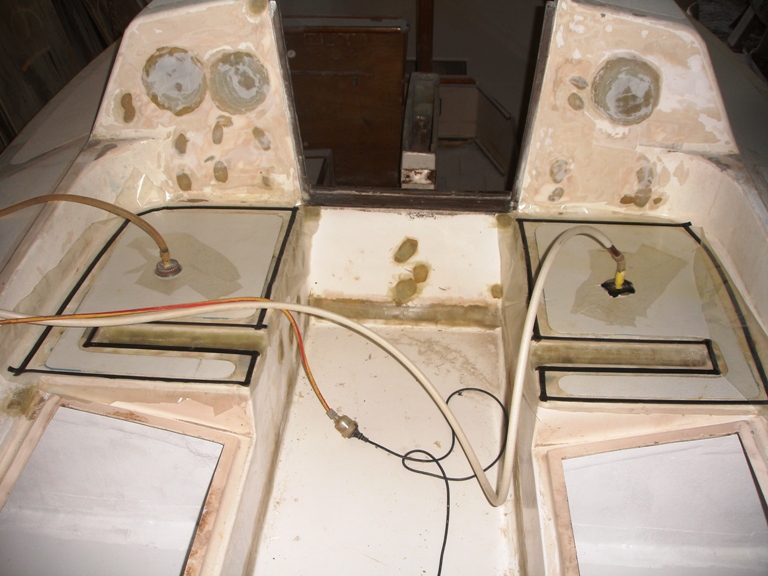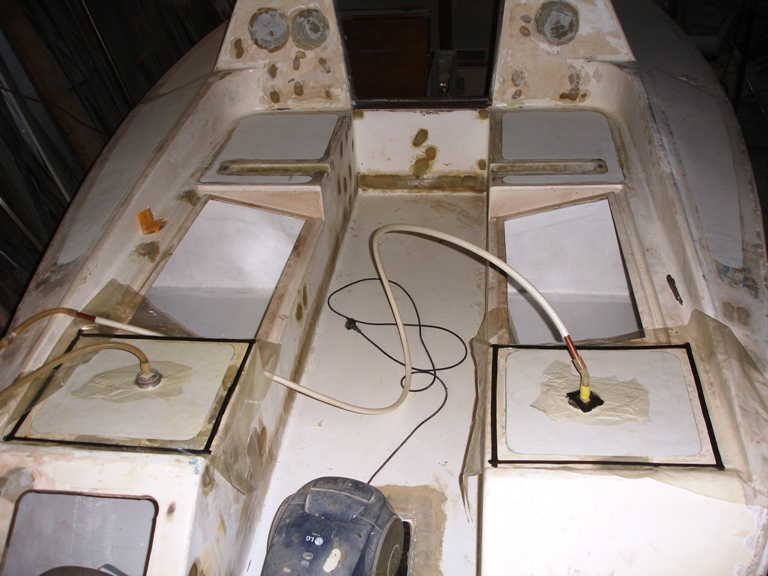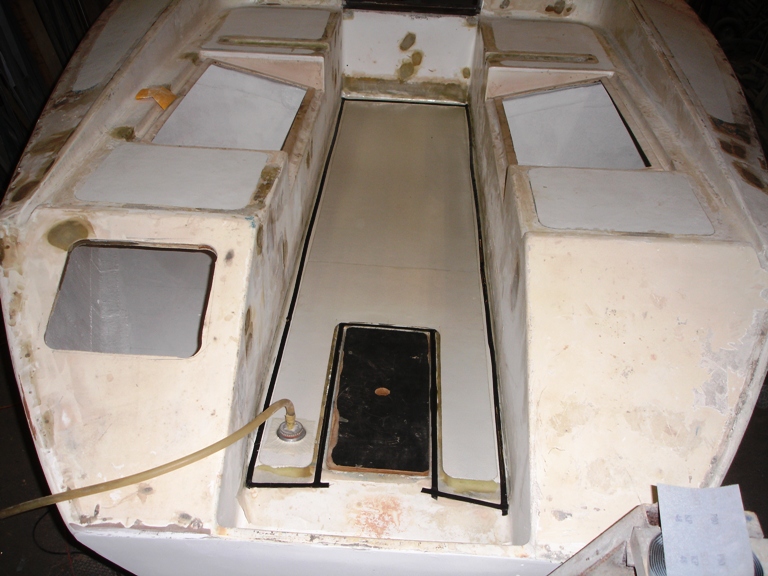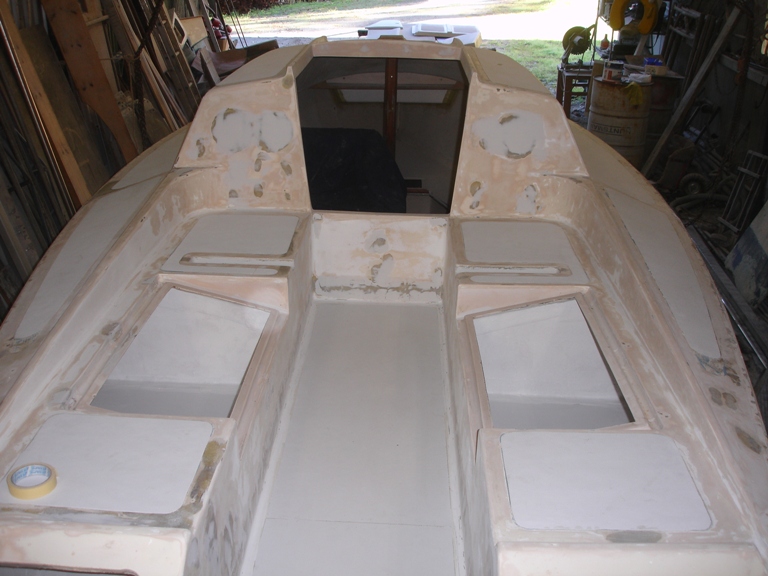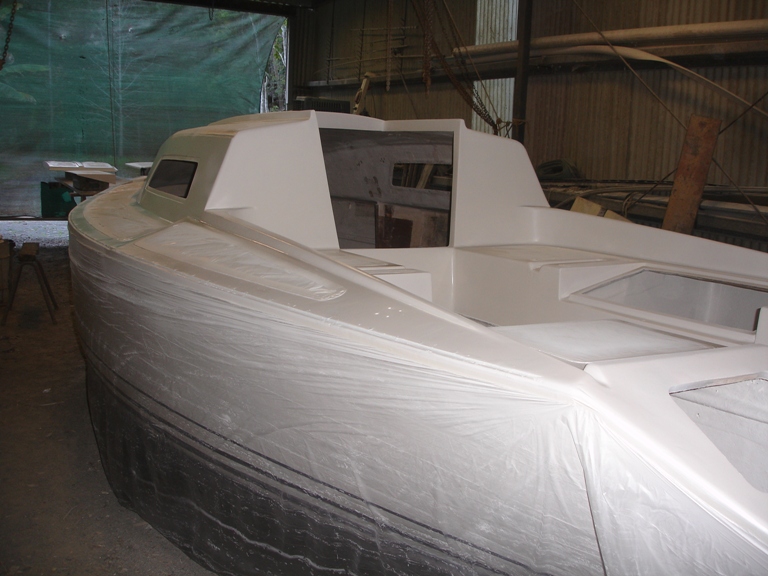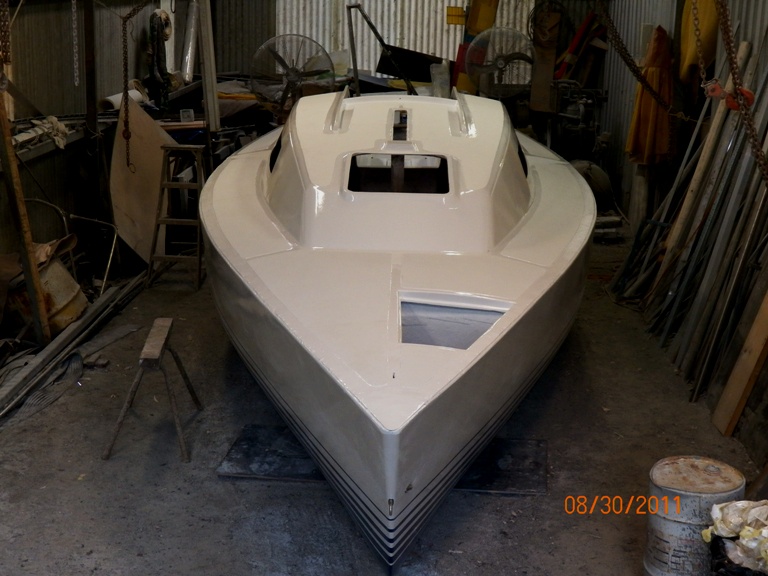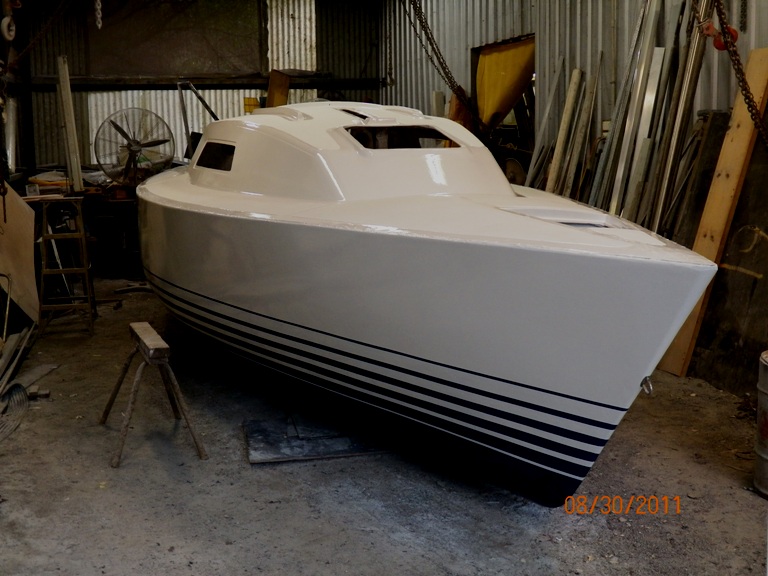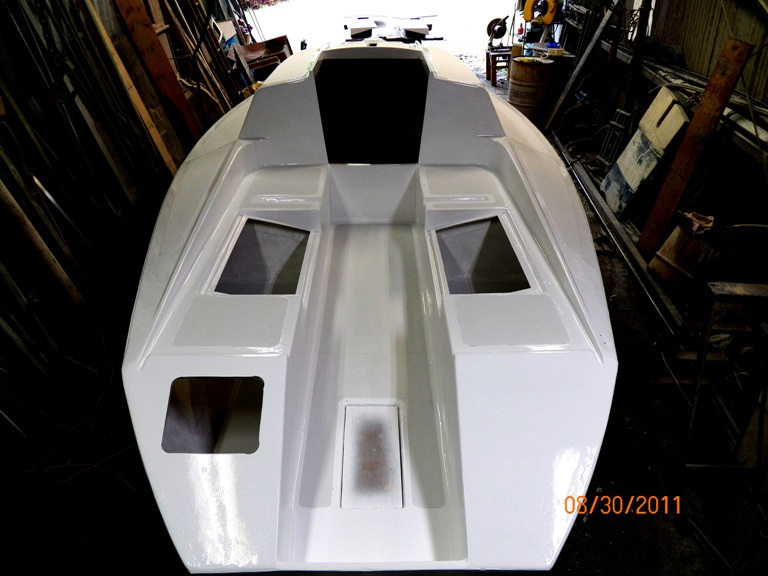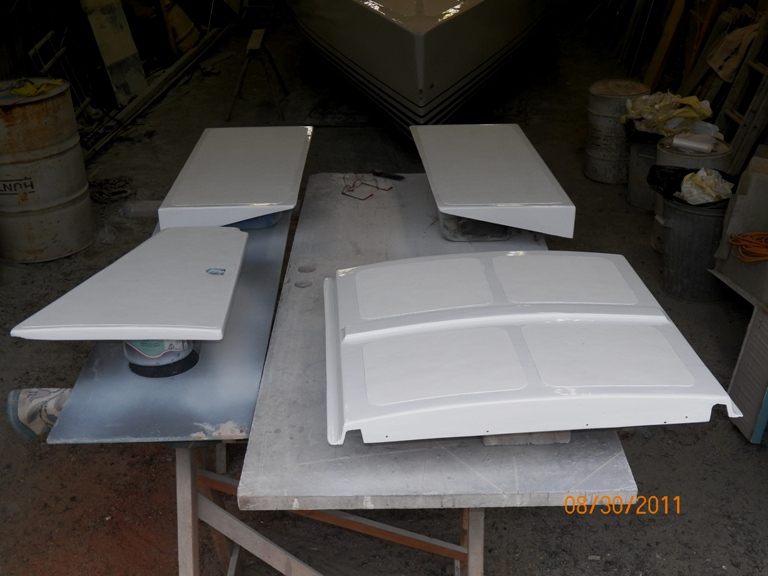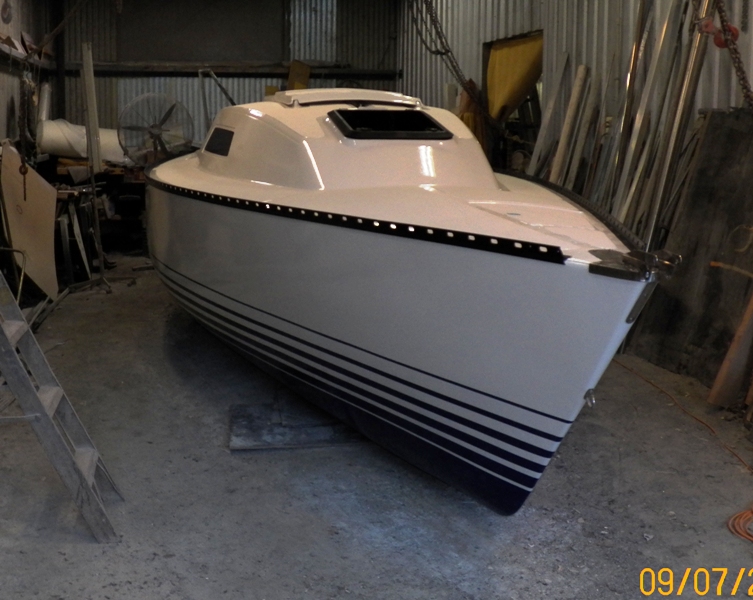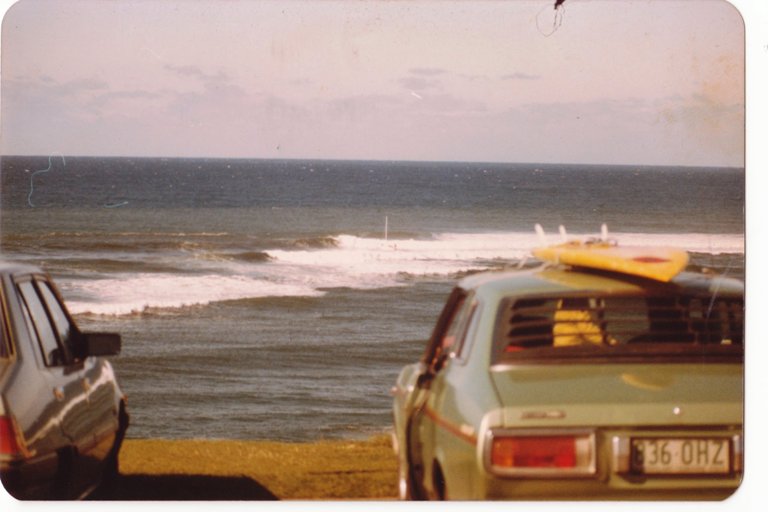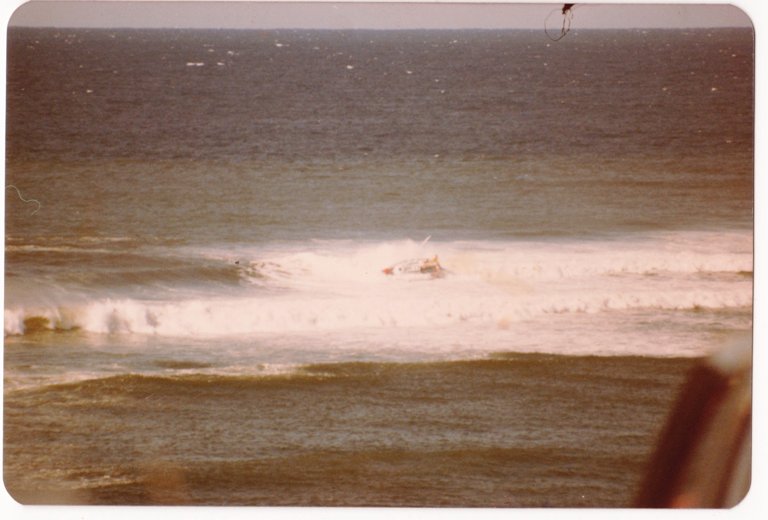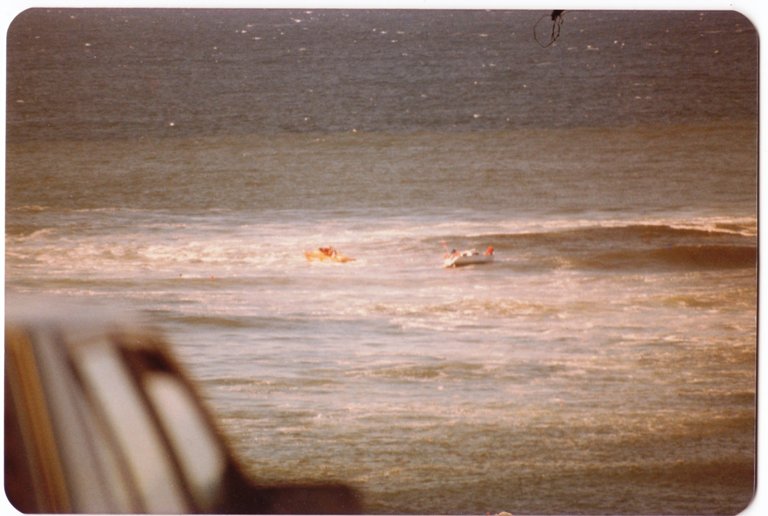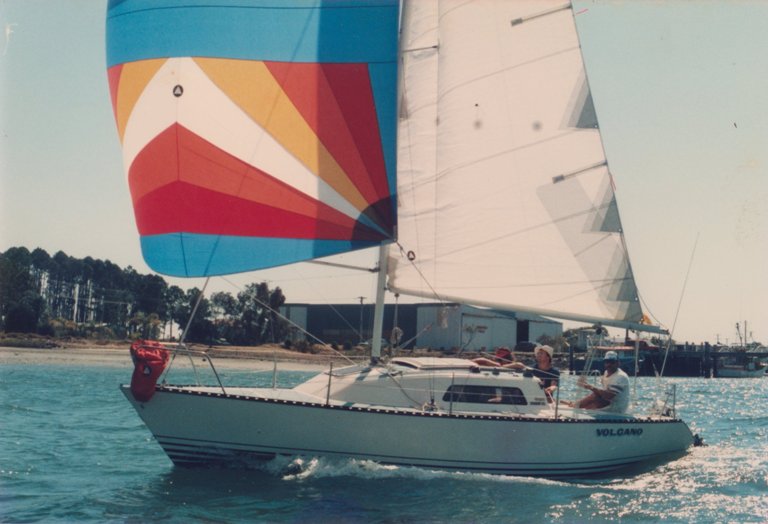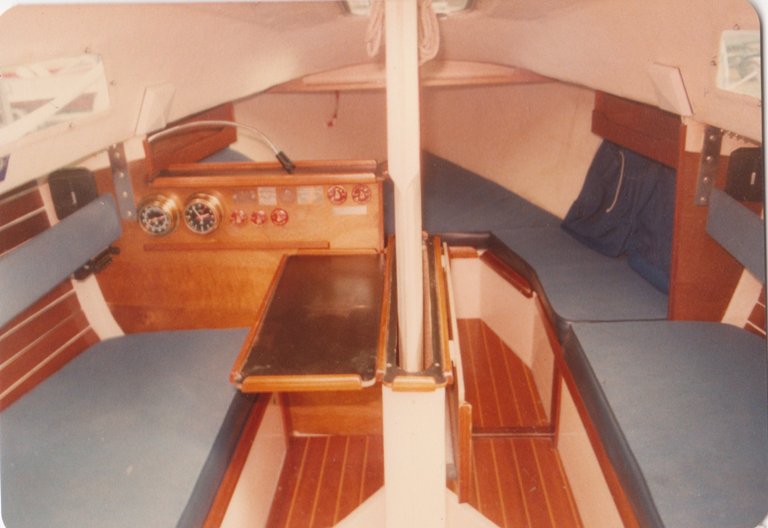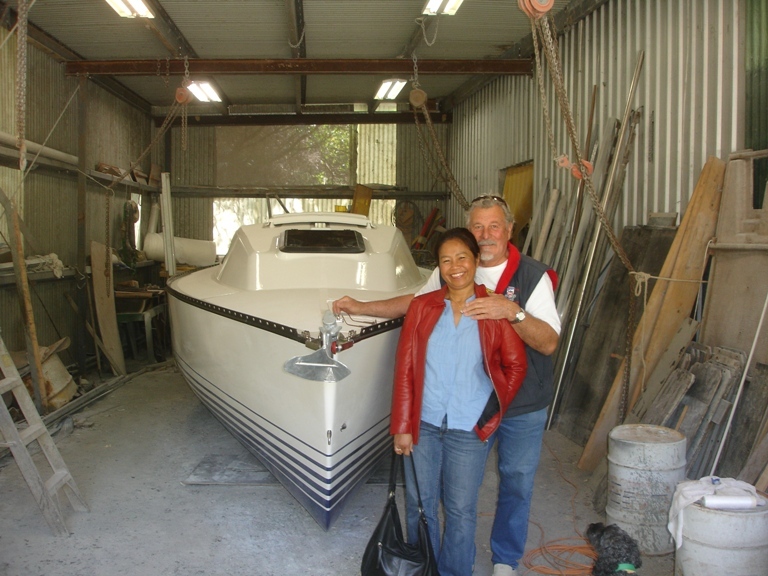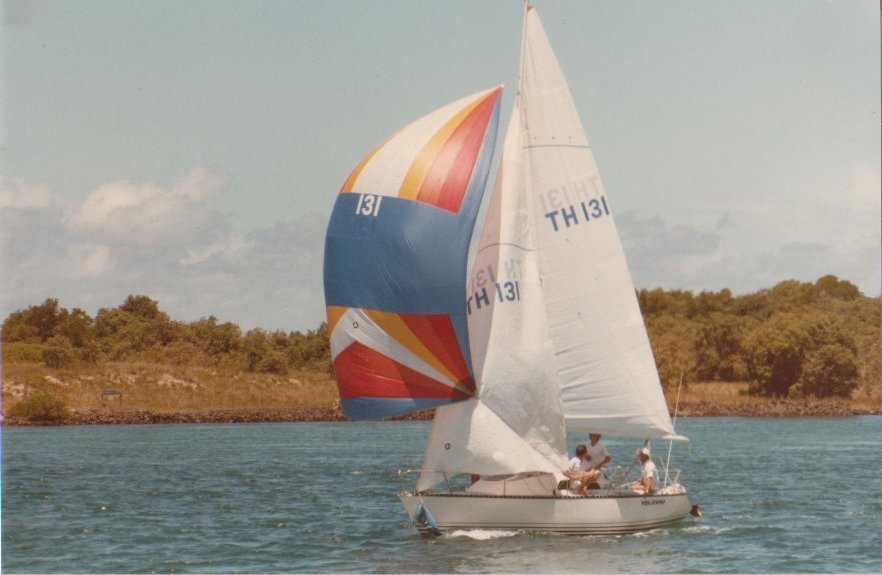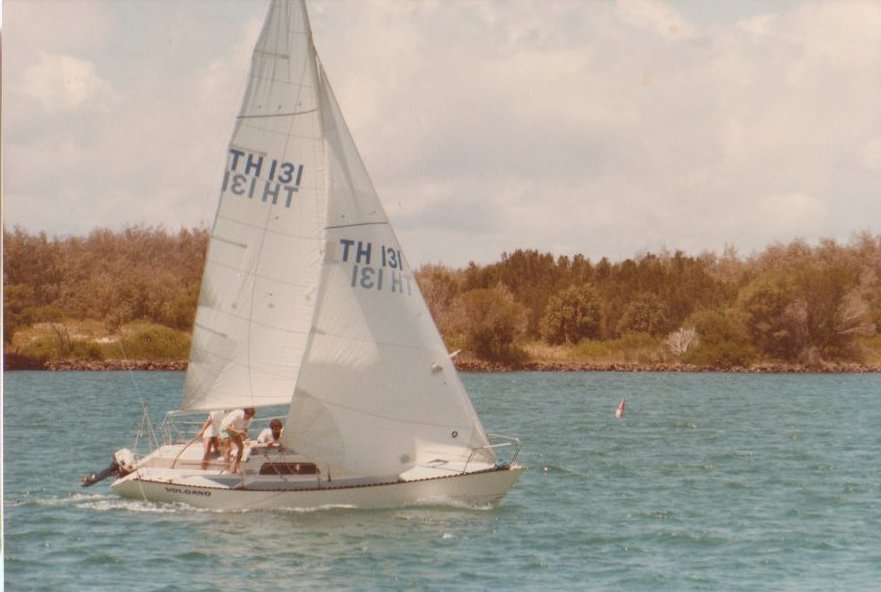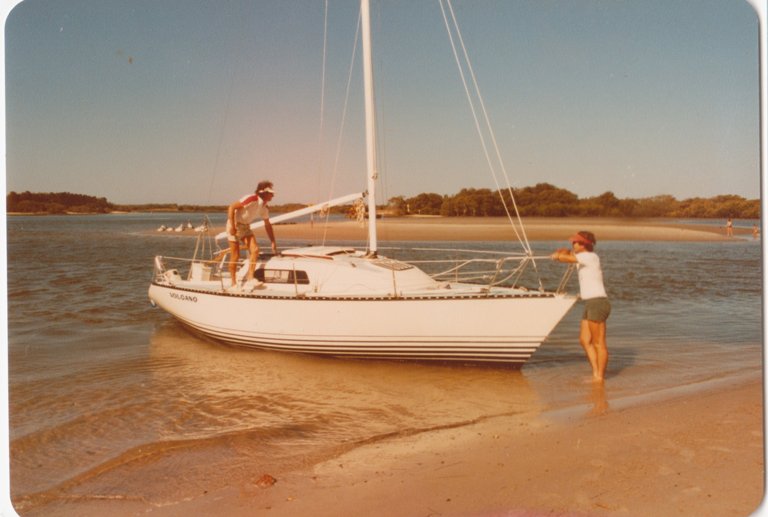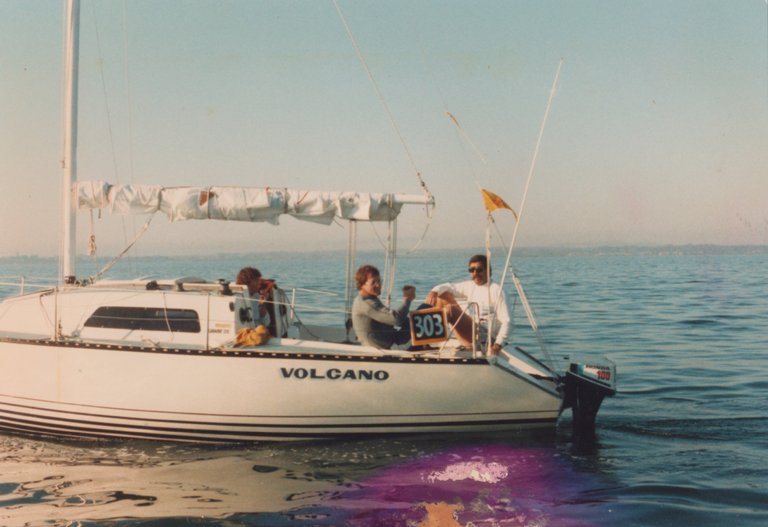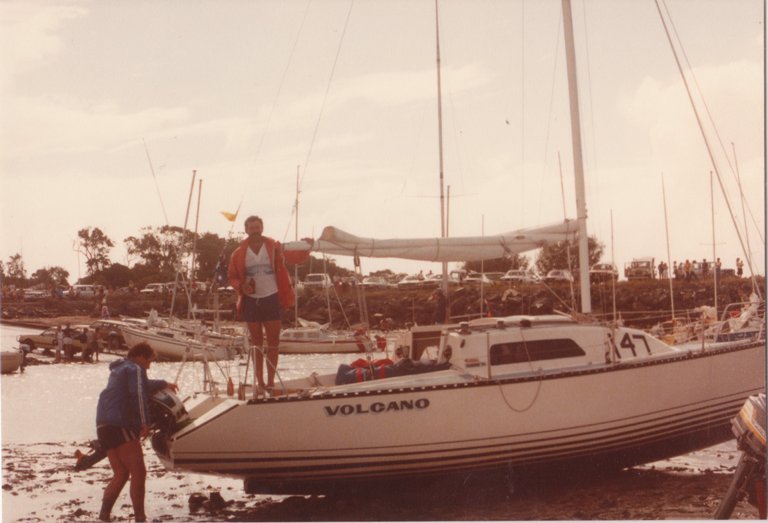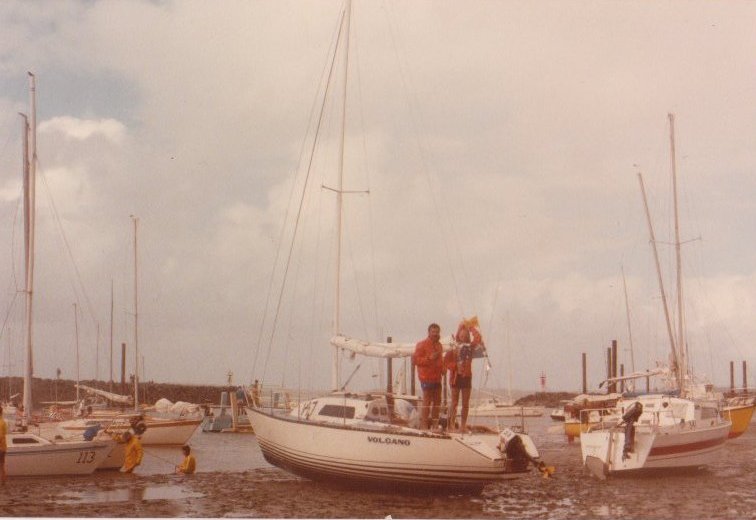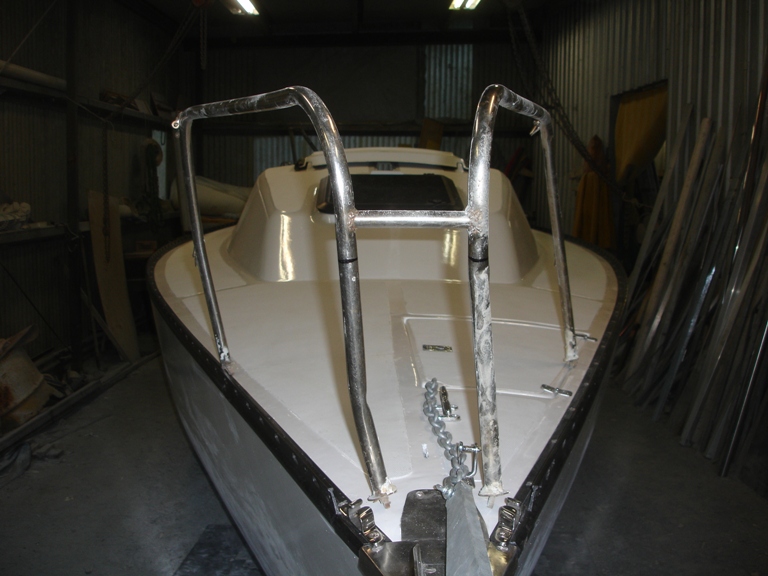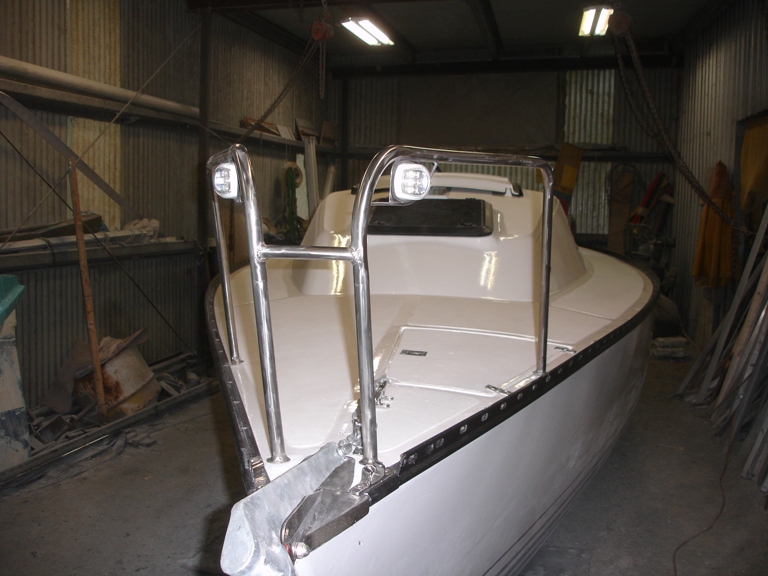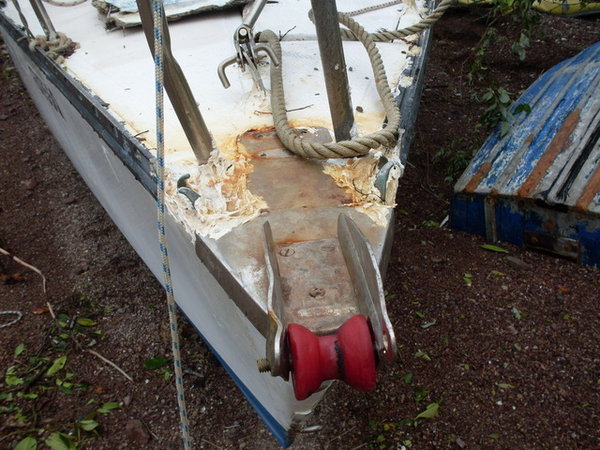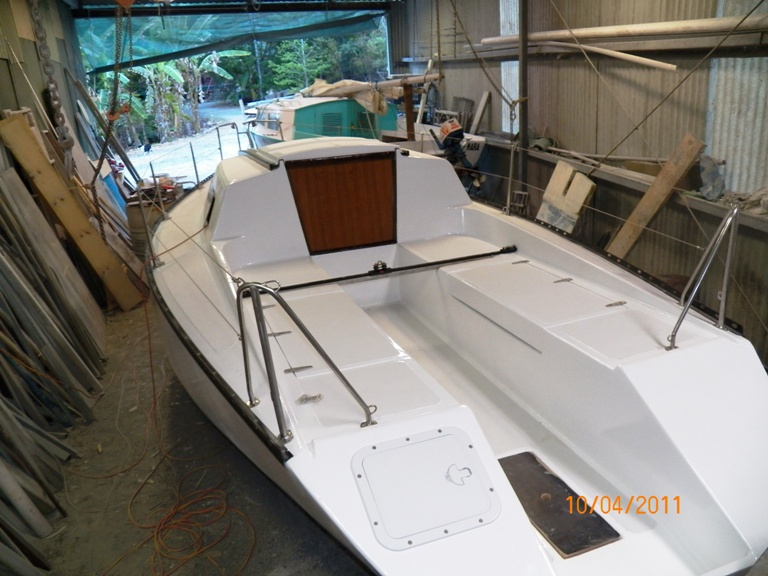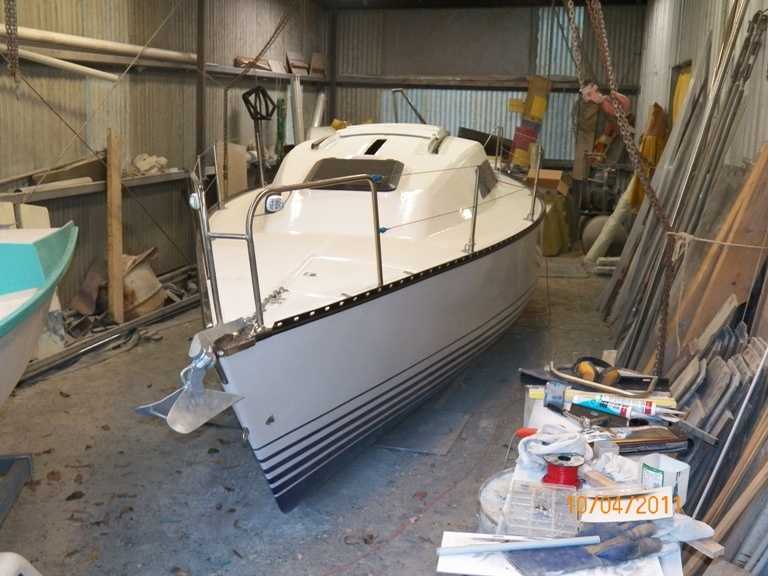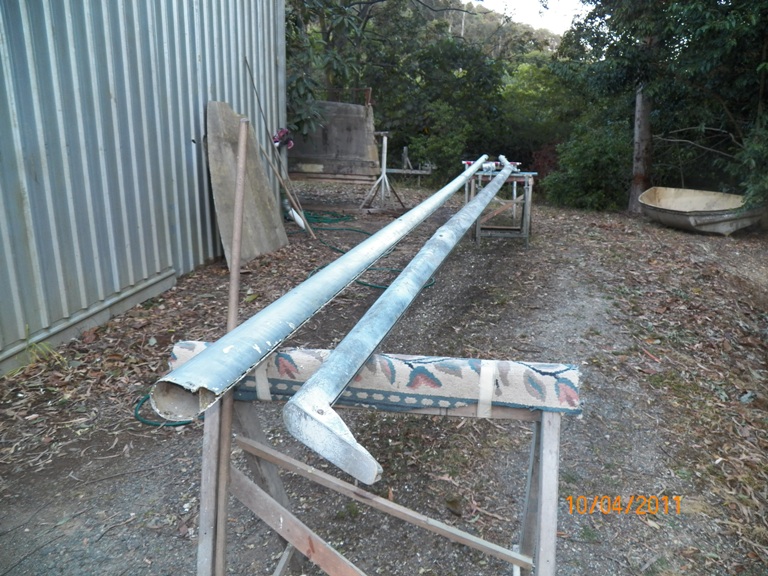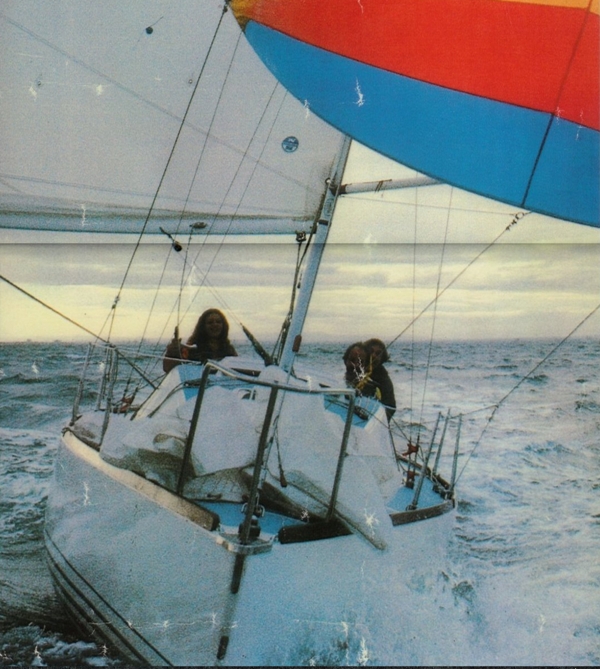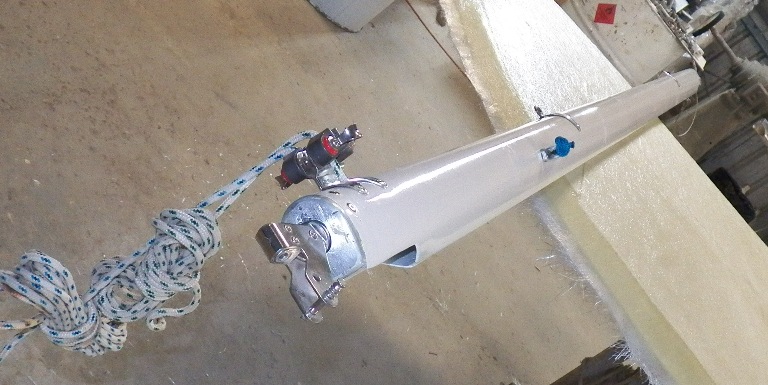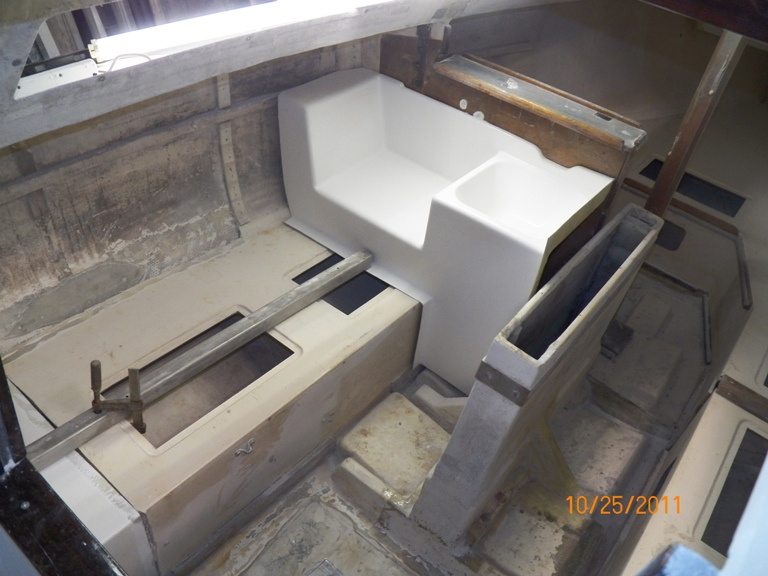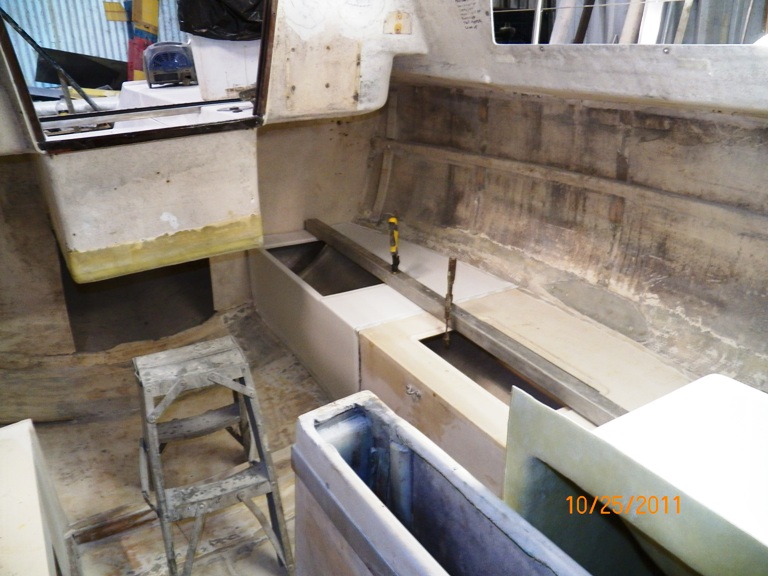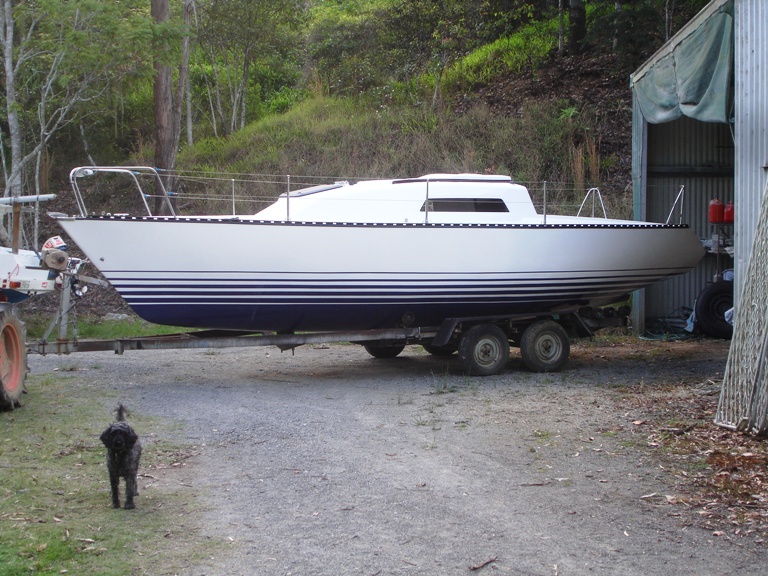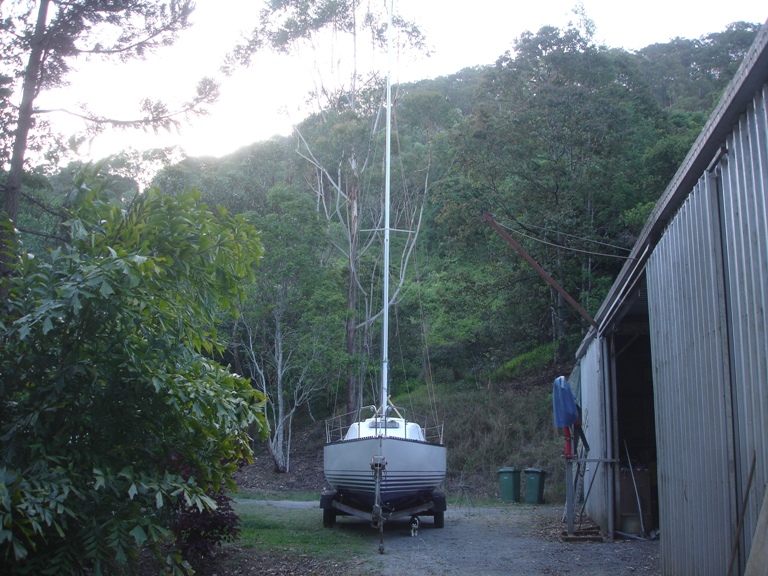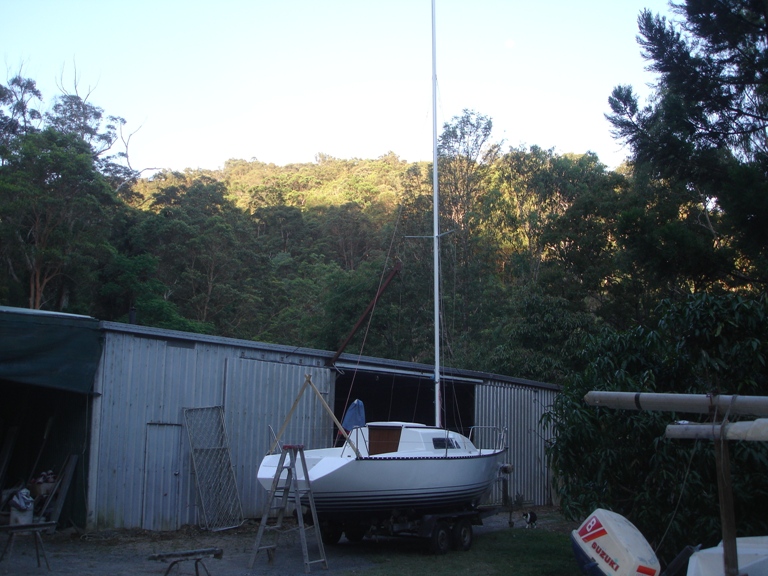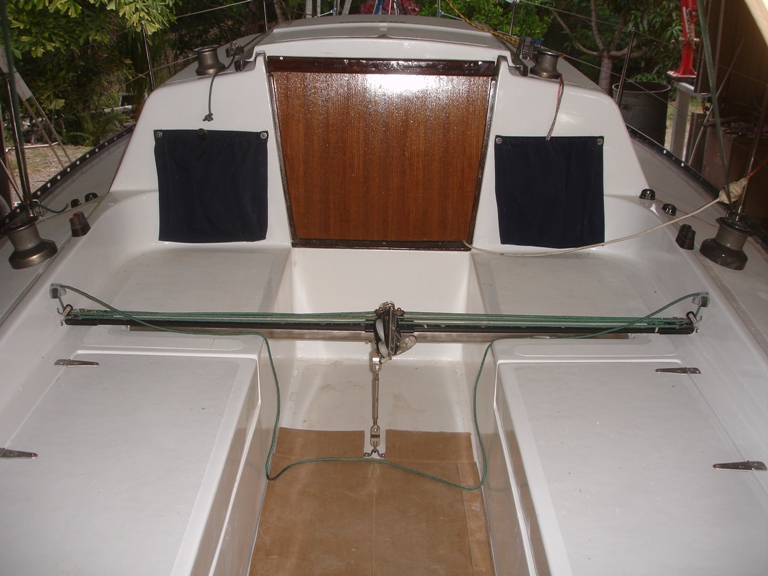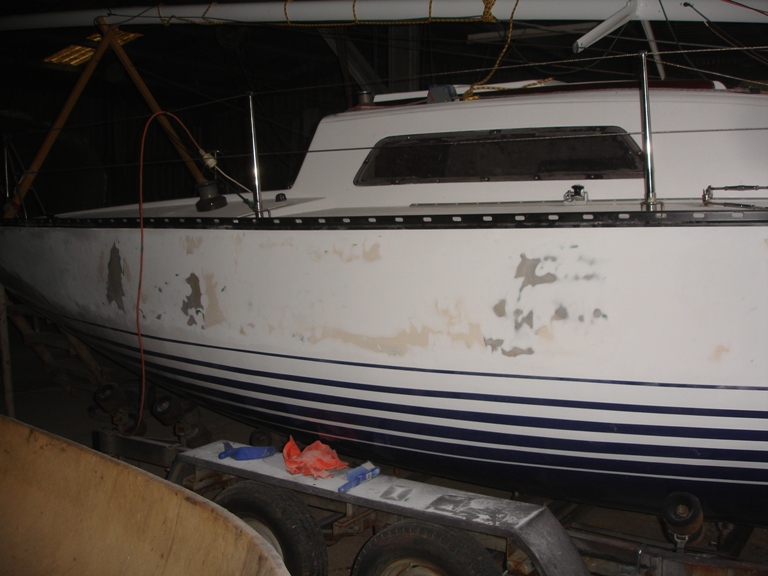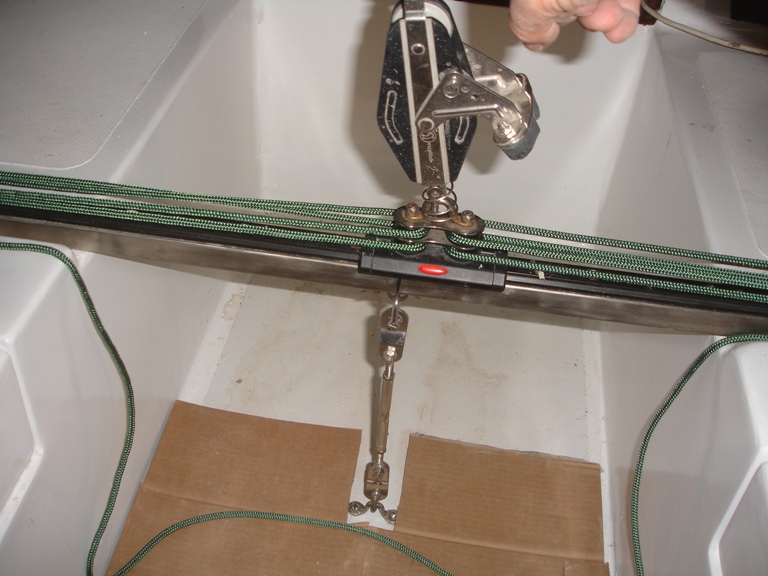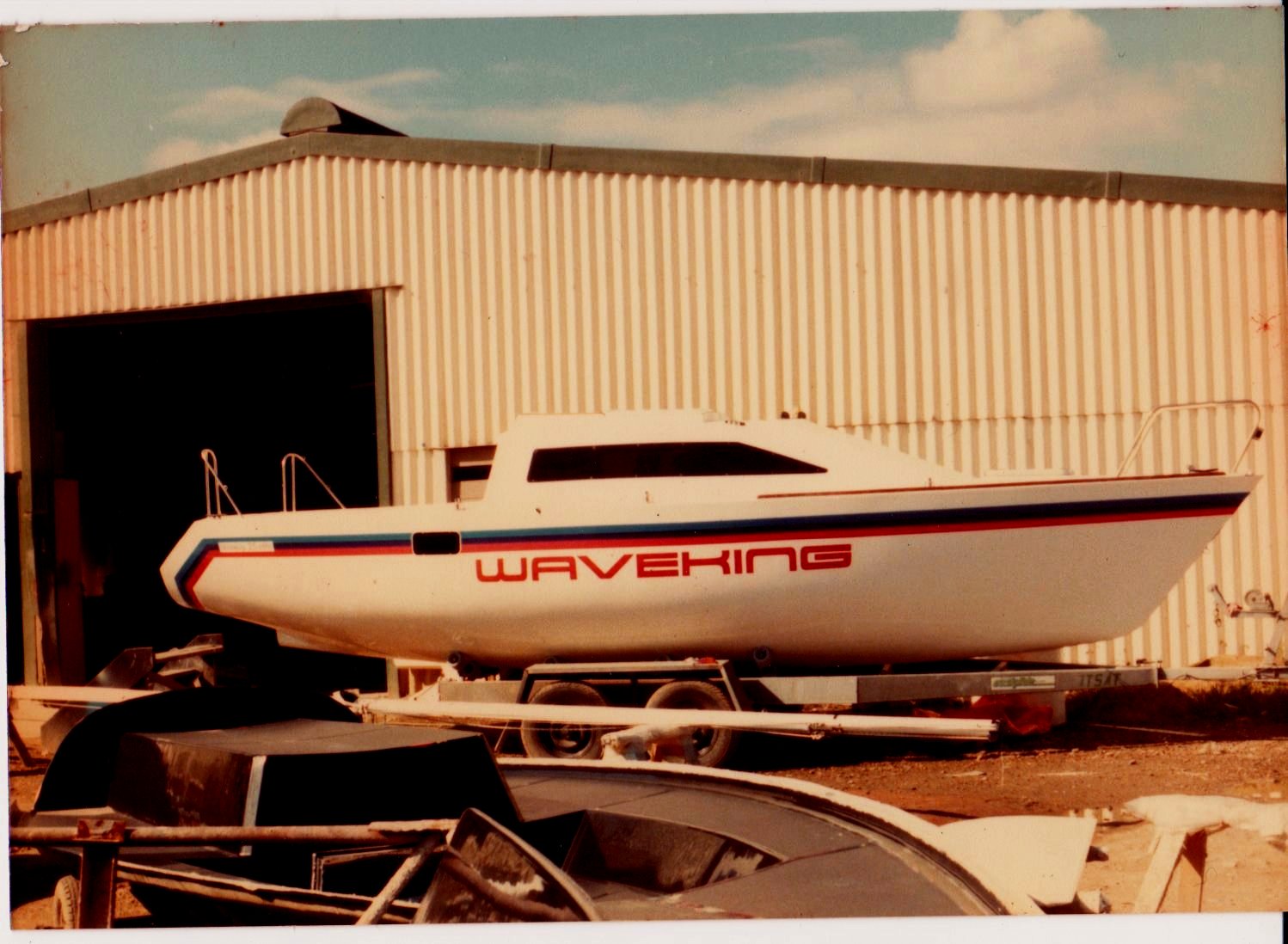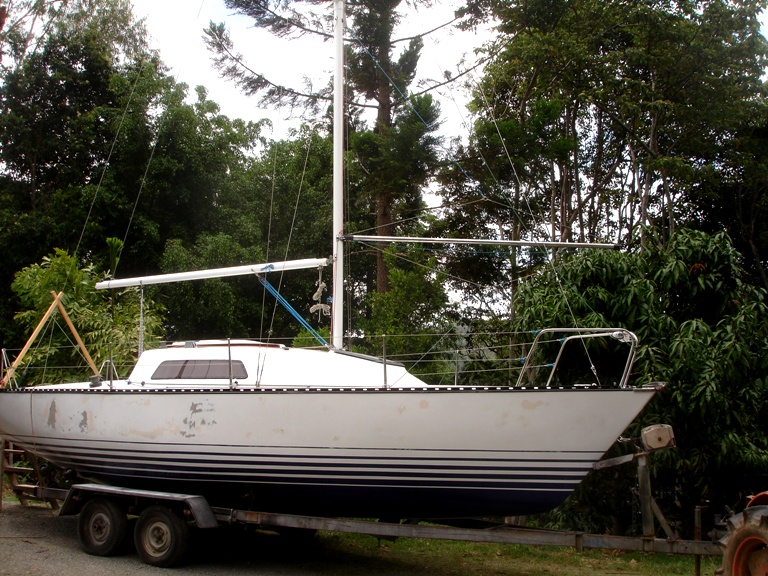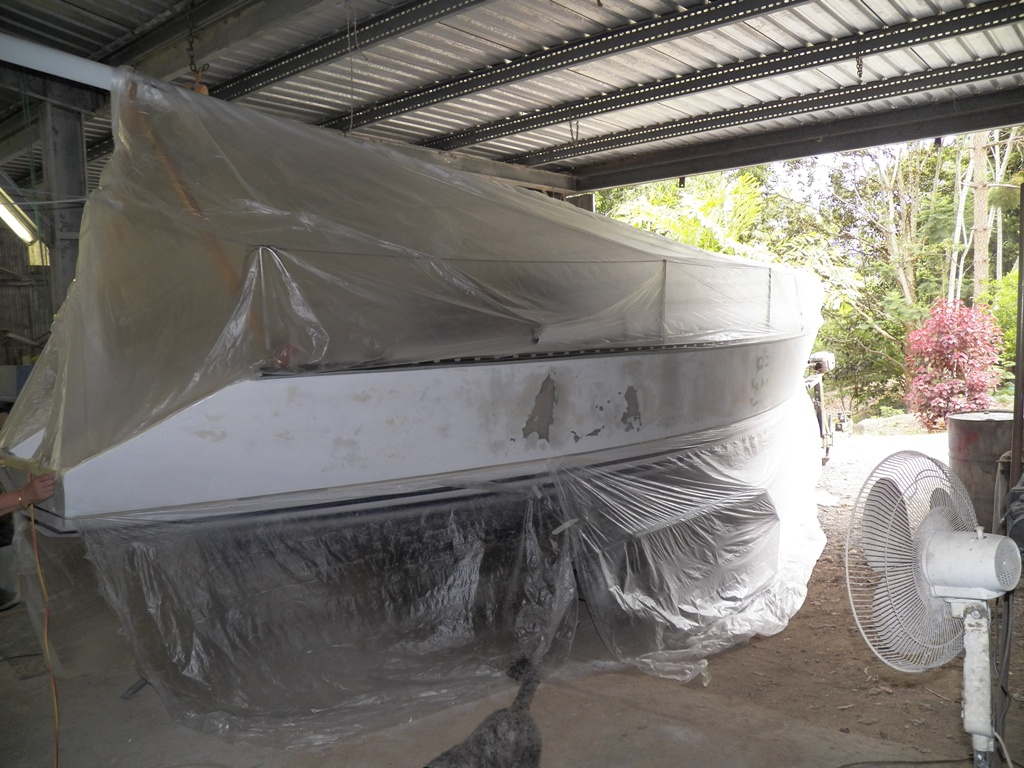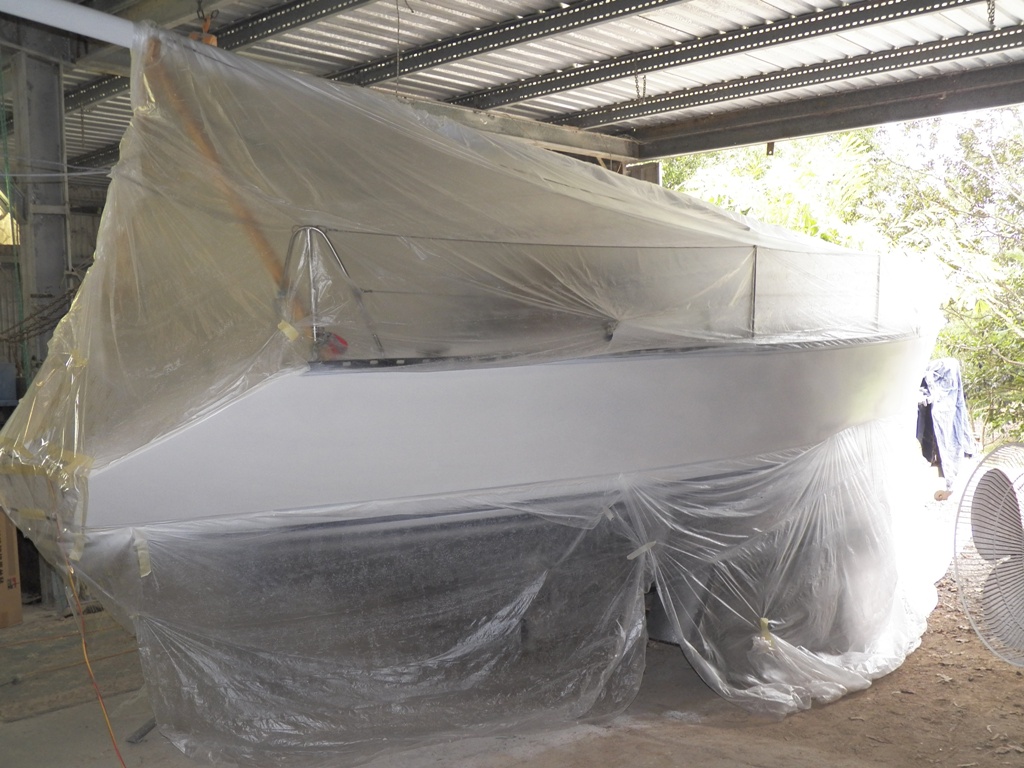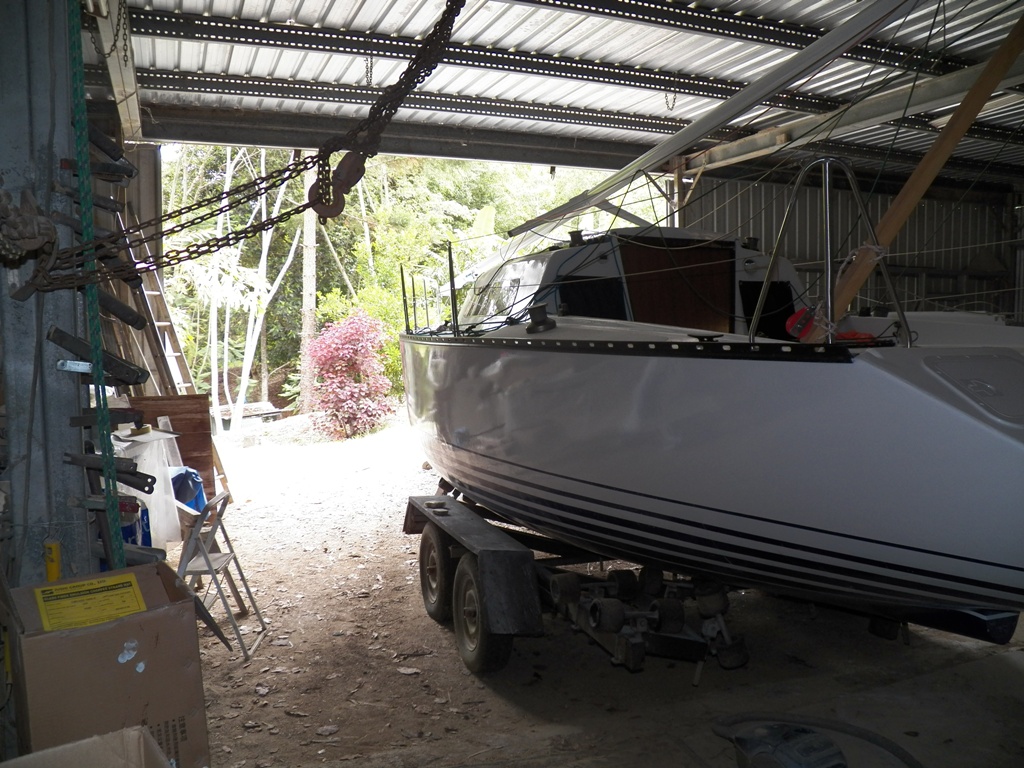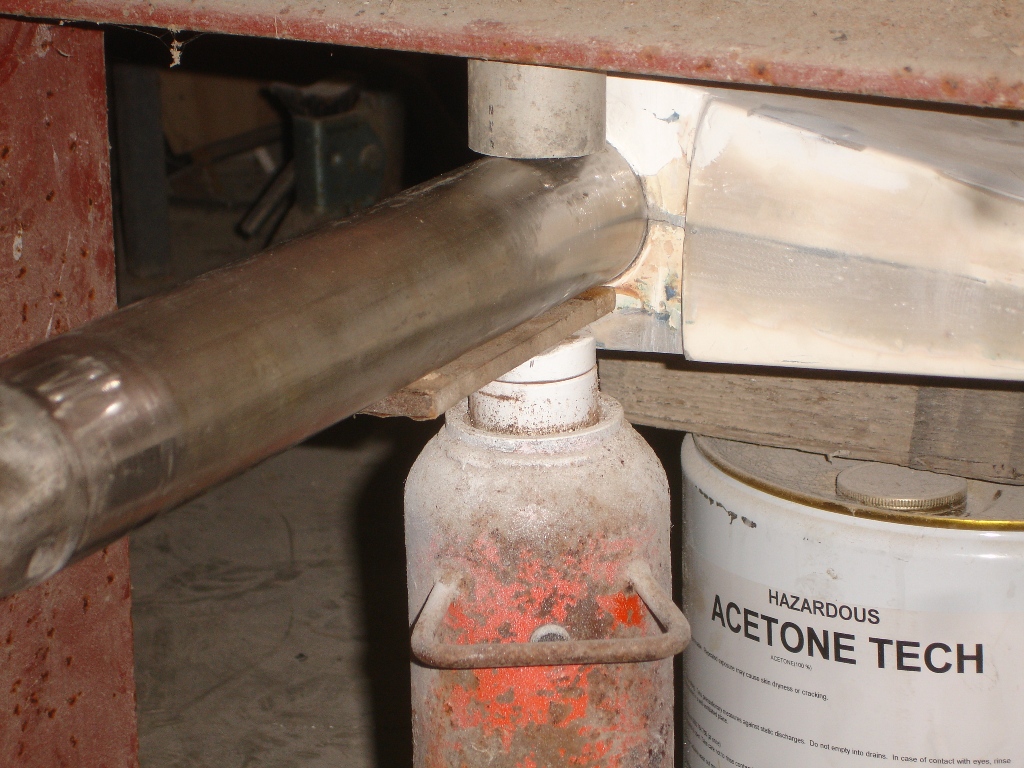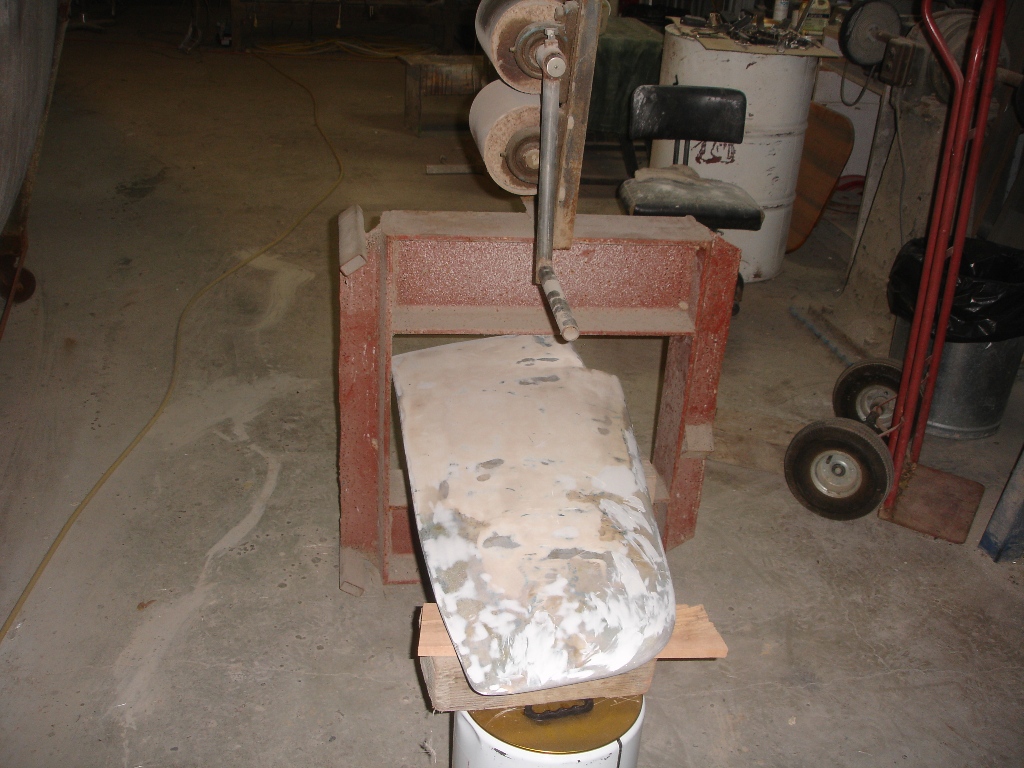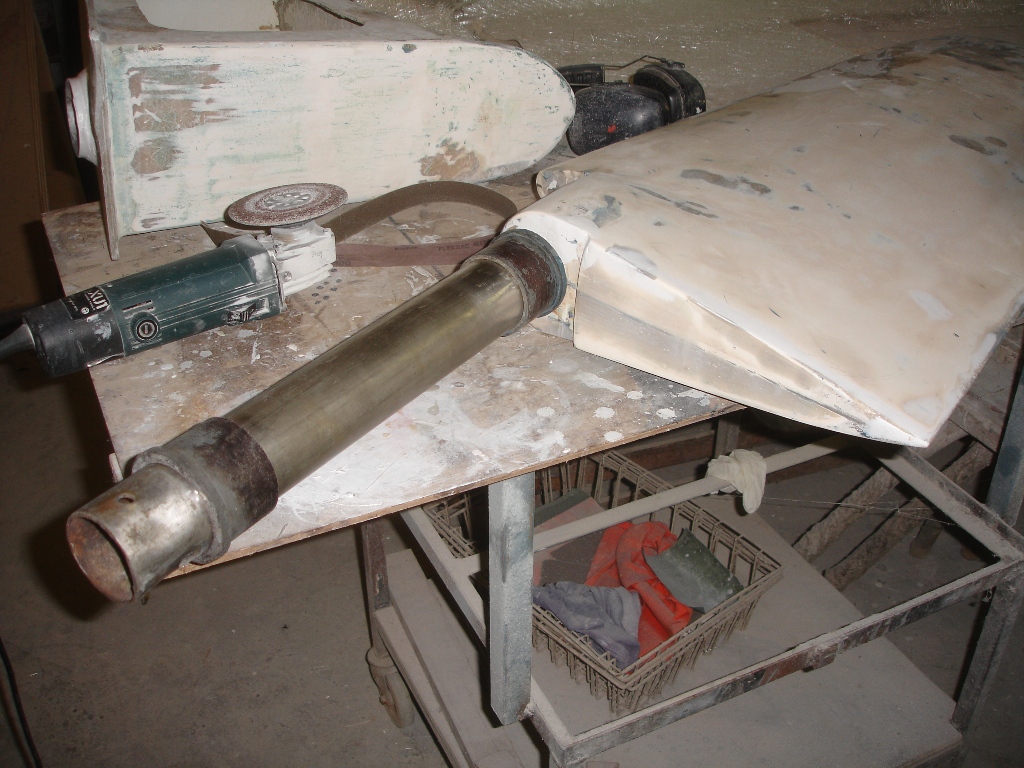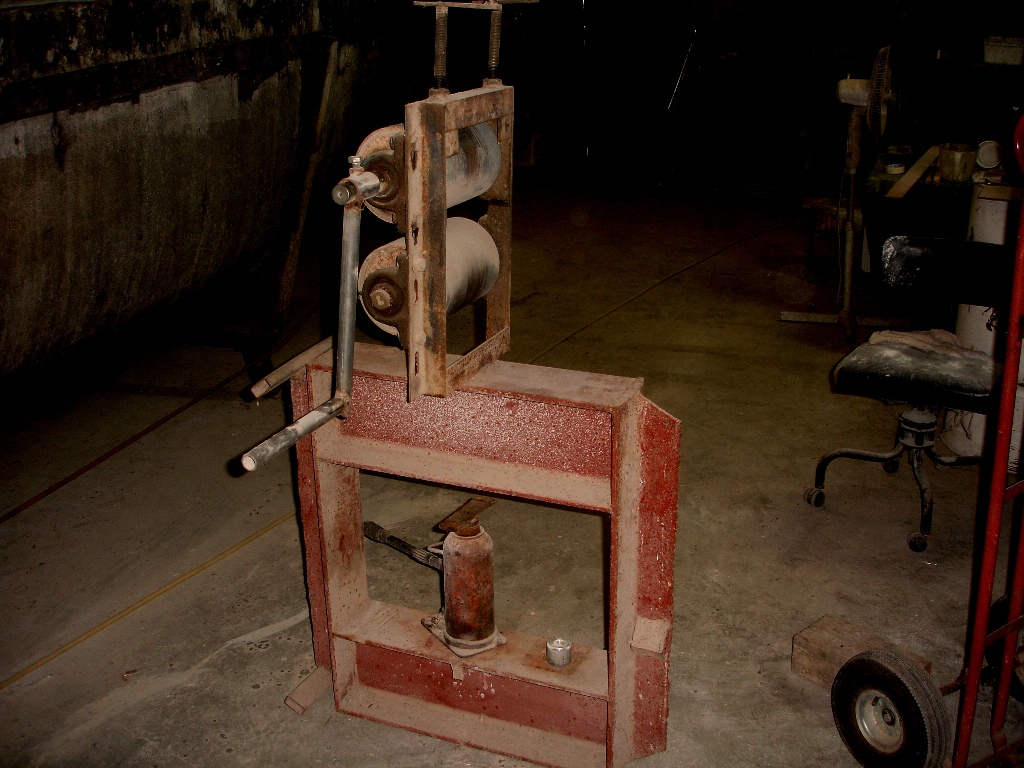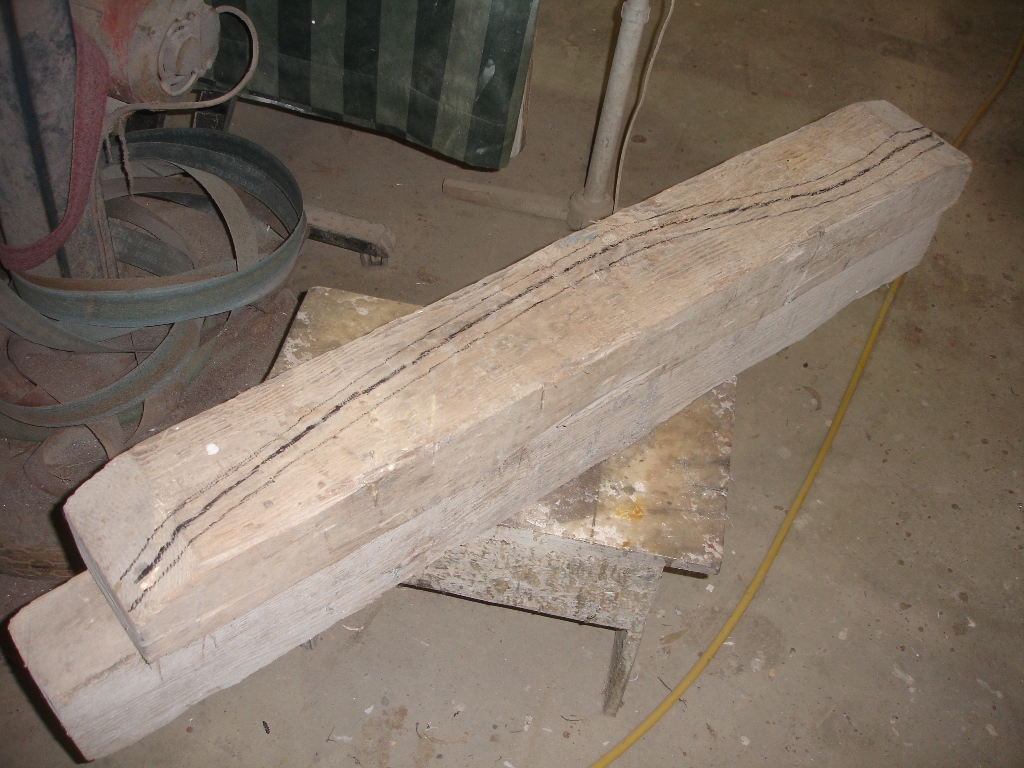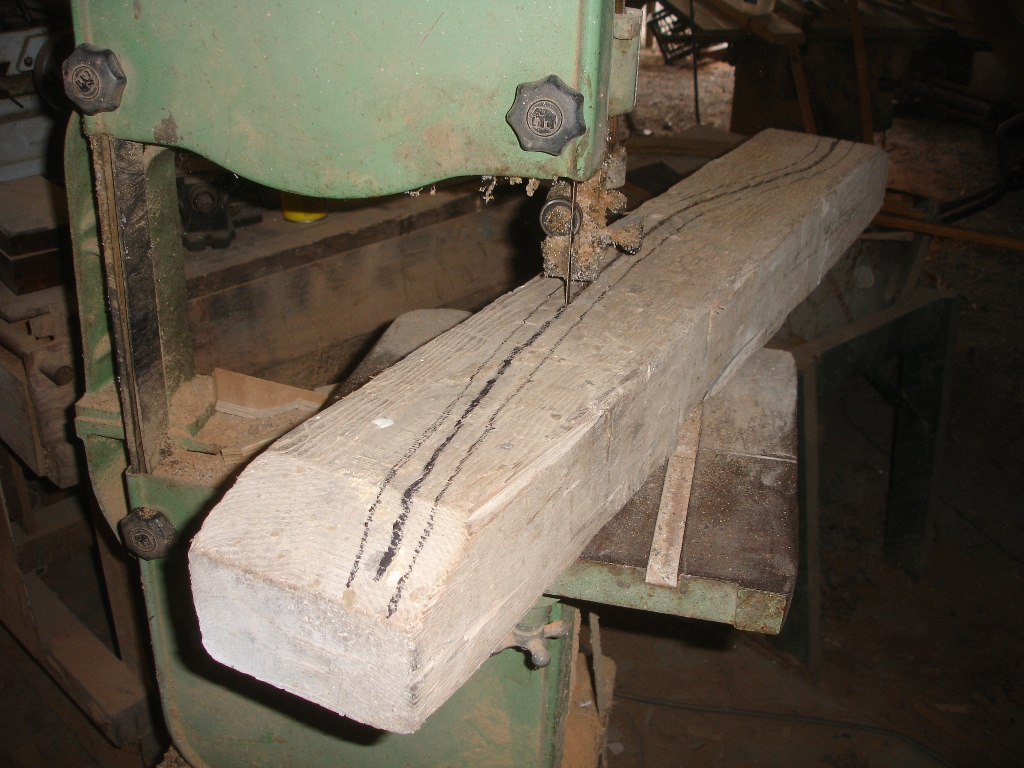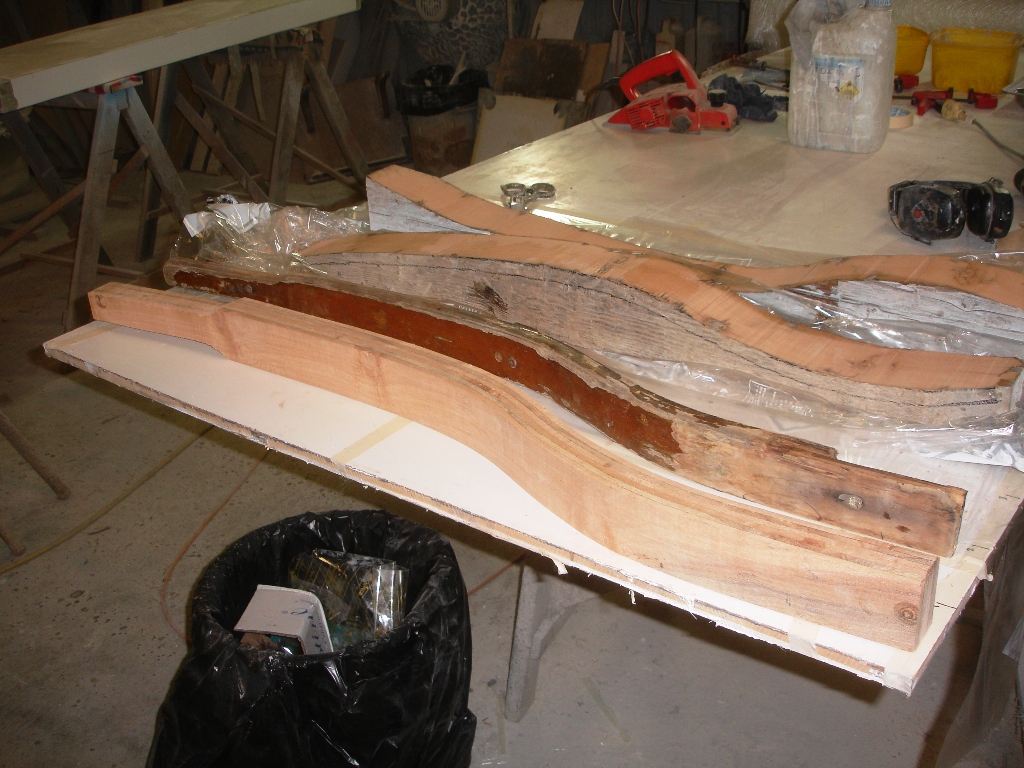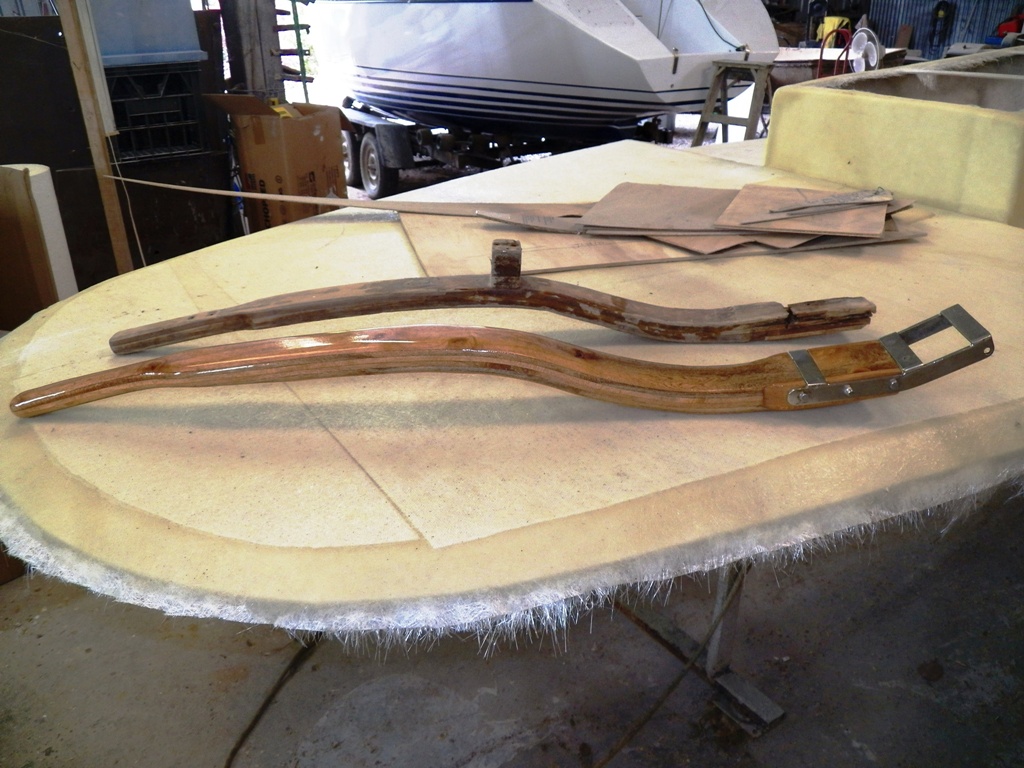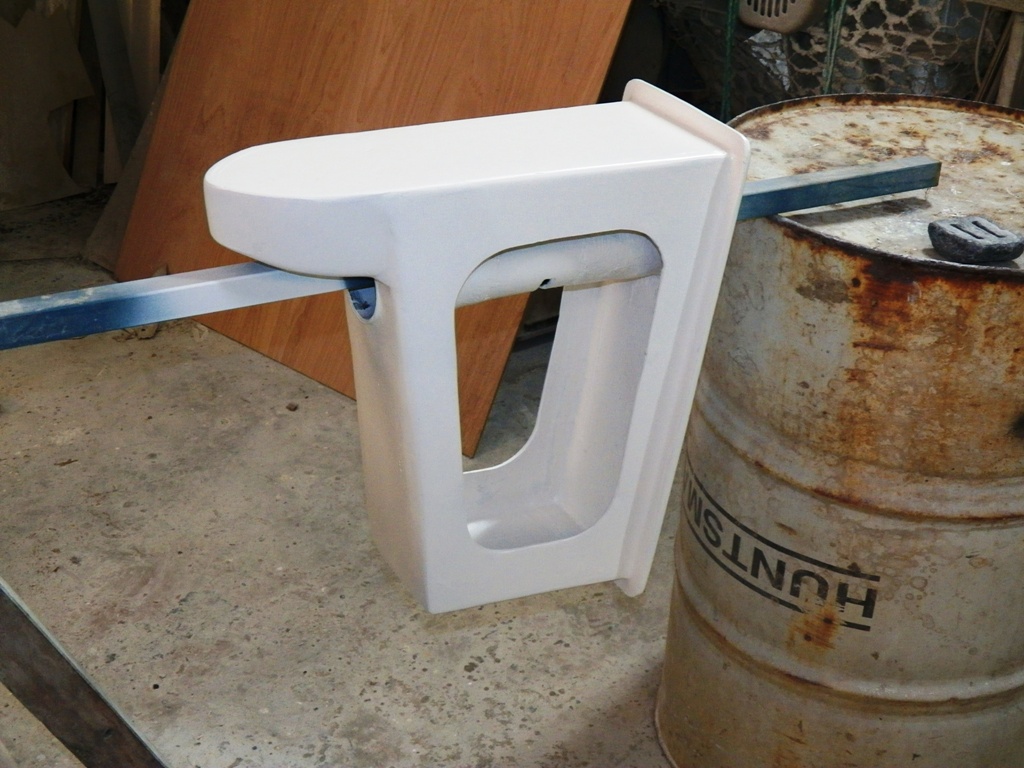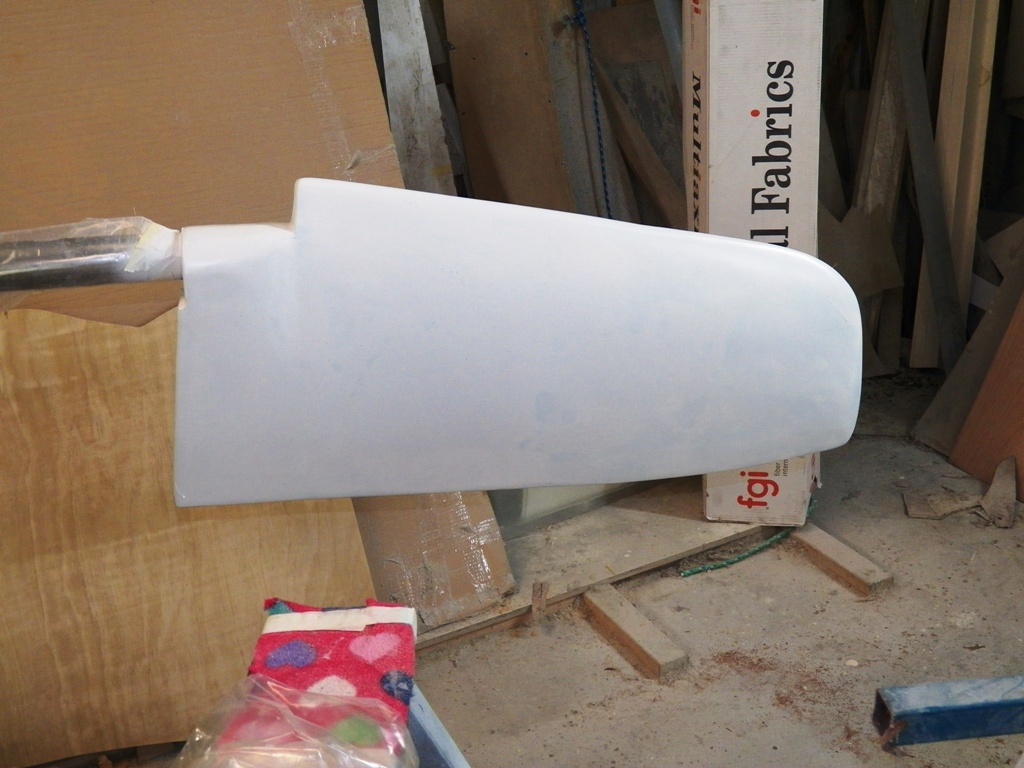 \